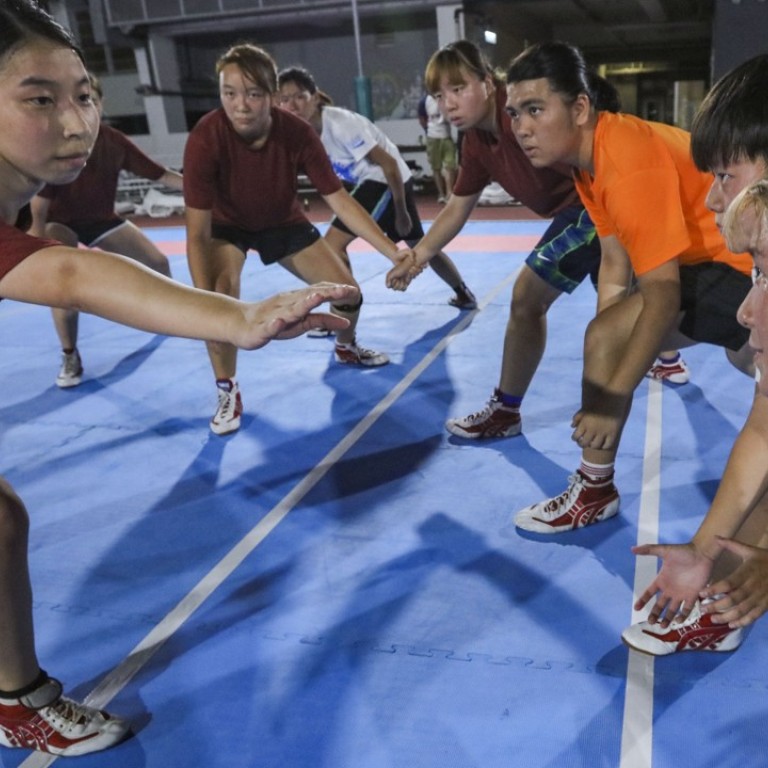 Kabaddi, kabaddi, kabaddi: meet the Hong Kong girls smashing cultural stereotypes through this growing Indian phenomenon
The brains behind the city's first and only team hope introducing the ancient Tamil sport can break down barriers between locals and members of ethnic minority groups
"Kabaddi, kabaddi, kabaddi," chants university student Lily Hung Ka-lee as she cautiously approaches the opposing team's half, showing that as the attacker – or "raider" – her breath is not being broken during her allotted 30 seconds.
This is just one of the several quirky rules-turned-traditions of the South Asian sport of kabaddi – conceived in India's ancient Tamil region, now played by a group of 12 hardy girls in Kowloon.
"When I first started and we had to say 'kabaddi' when we raid or yell to distract others, it was weird but you learn to embrace it as a part of the sport – you'll only really know when you play," said Hung, a proud member of Kabaddi United Hong Kong, Hong Kong's only kabaddi team.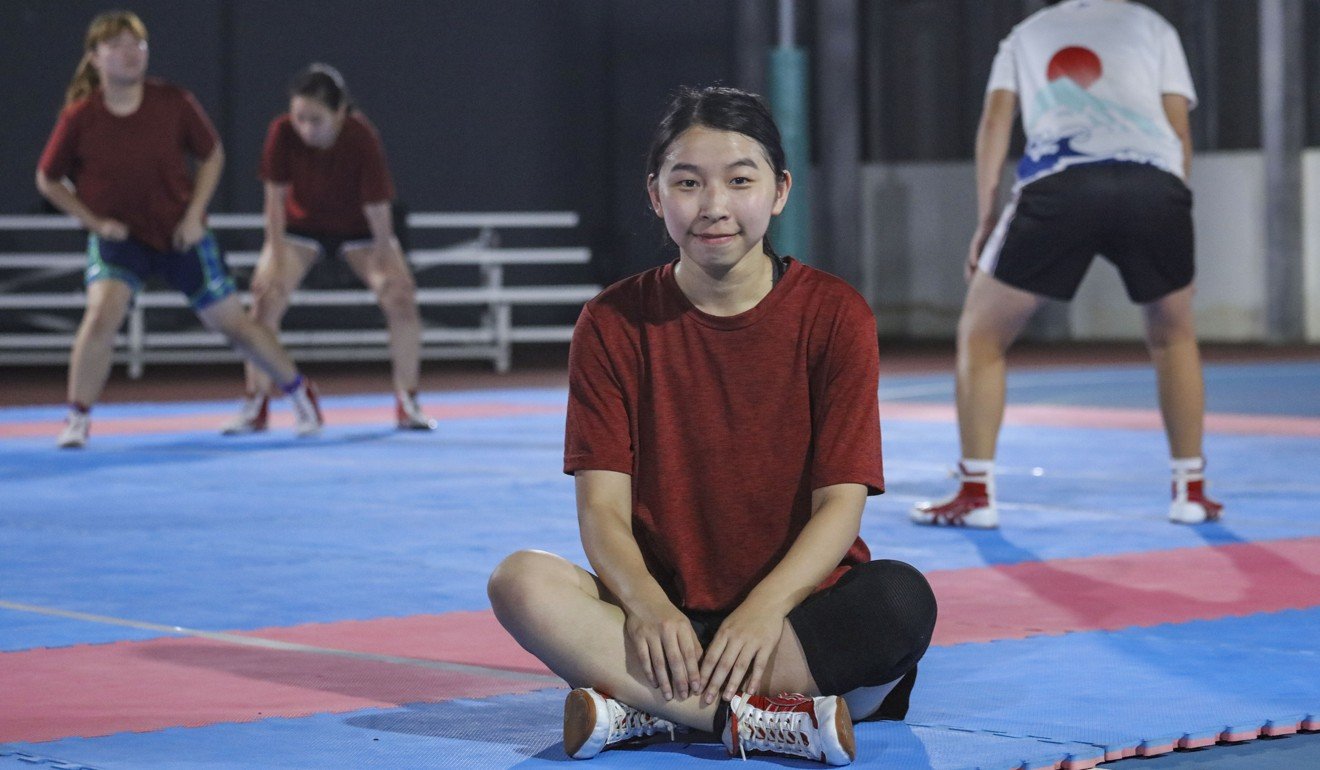 Kabaddi is a contact sport played by two teams of seven. The object of the game is for the single offensive raider to run into the opponent's half, tag out as many of the seven defenders, and return without being tackled to the ground.
Raiders collect one point per tag, defenders earn a point per stoppage and each point revives a previously taken-out player. The teams alternate turns until one team runs out of players.
Hung was introduced to the sport via university handball teammate and now Hong Kong women's kabaddi coach Emily Ho Yan-yee, who wants to expel the myth that all "Kong girls" are bubble wrapped.
"People think Hong Kong girls are a bit spoilt but when we play, we play with intensity," said Ho, who majors in sports coaching at university and discovered kabaddi during her exchange year in Taiwan. Coincidentally, the women's team returned from their first overseas tournament in Taiwan this month; there is no men's team yet.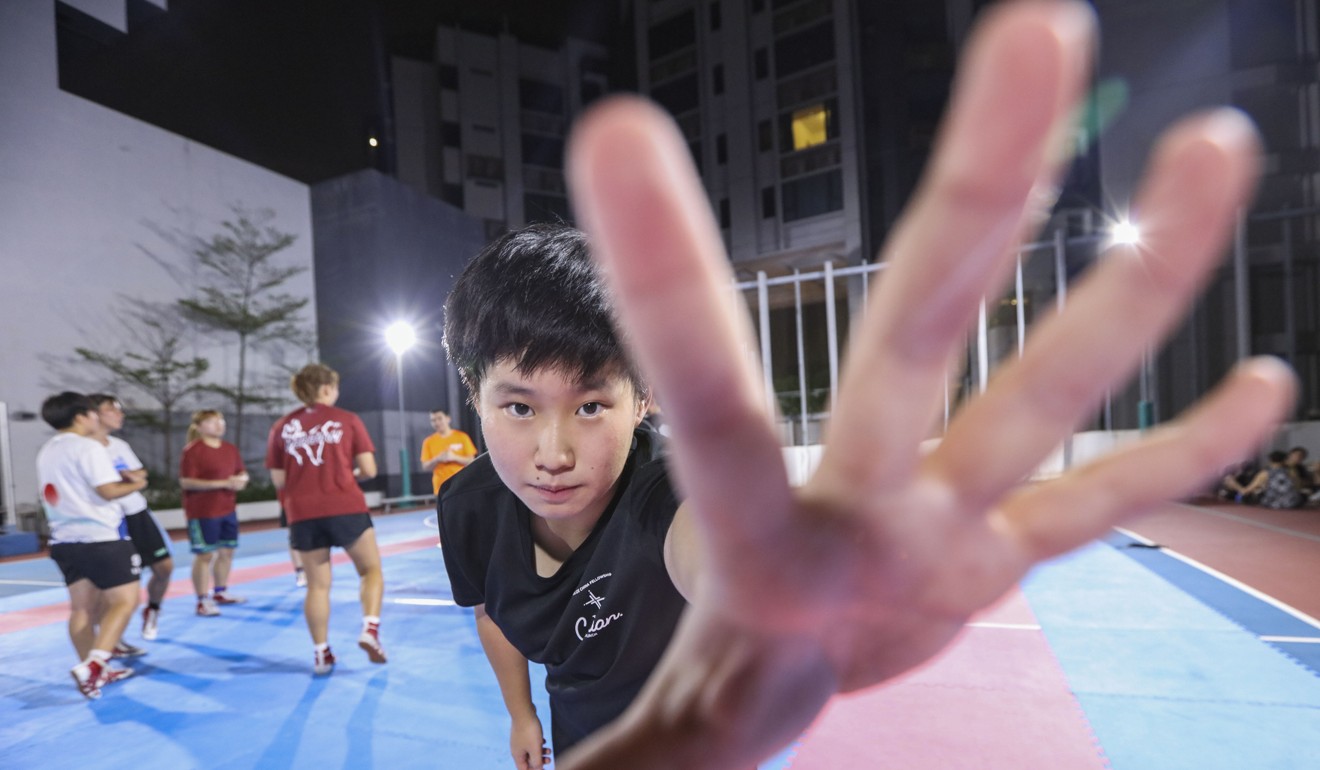 "[They] may worry about getting hurt because it's a contact sport – our team of 12 was originally worried nobody would want to join – but we found that many people are willing to try it out; they finish training bruised all over but still think it's really fun."
Kabaddi soon became an obsession for Ho. Casual training turned into university tournaments and eventually overseas courses for coaching badges and workshops.
After almost two years of sitting on the sport because of lack of opportunities, she finally met a Hongkonger with a similar passion – but for a whole new target demographic.
Anthropology PhD student Wyman Tang Wai-man had just finished writing his thesis on South Asian culture in Hong Kong, specifically drug usage within the Nepalese community, when he discovered kabaddi.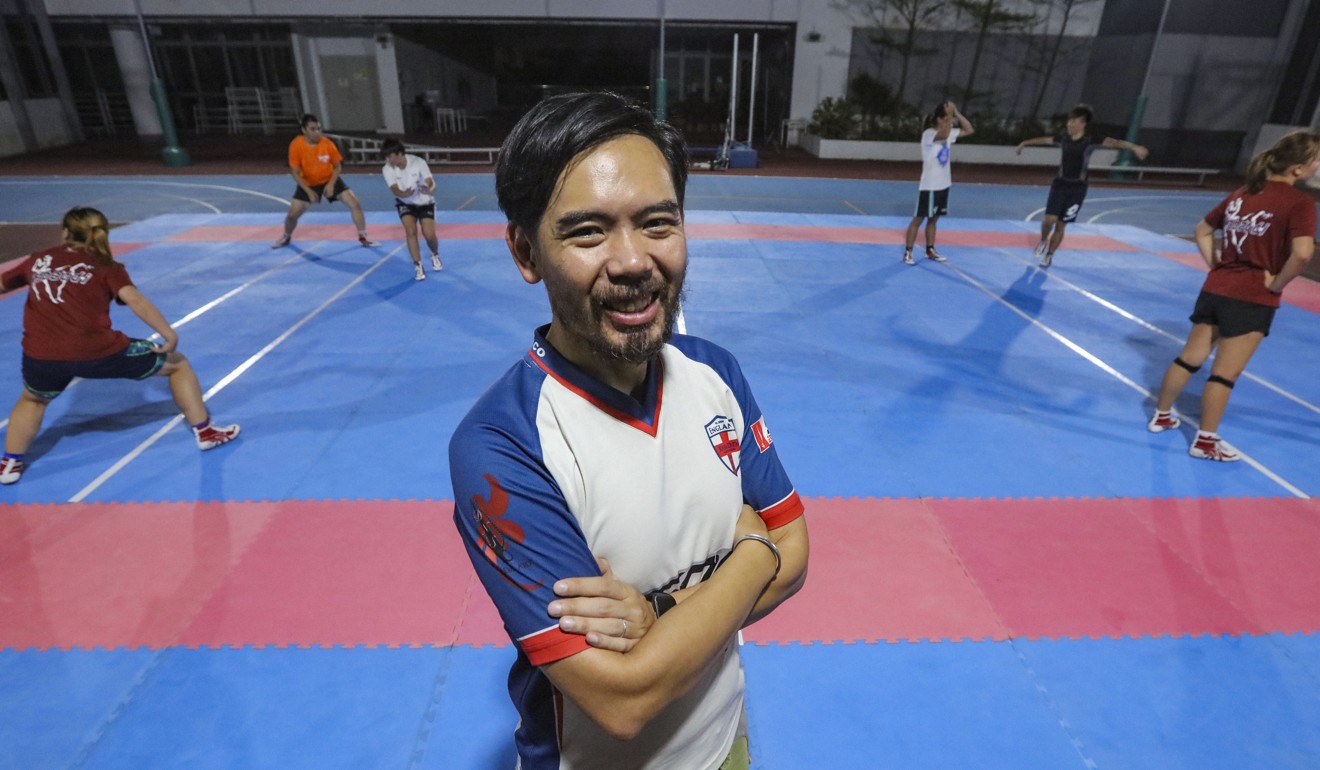 "I wanted to do something new and exciting, instead of the so-called divisiveness of cultures," said Tang, looking on as the team drill sidesteps and leg grabs in one of their tri-weekly training sessions at the HKICC Lee Shau Kee School of Creativity in Kowloon Tsai.
"We discussed ways to introduce outside cultures to Hong Kong during cultural mentorship programmes between Chinese and South Asian youths," recalled Tang, who has assumed a managerial role within the team. "The Nepalese youths mentioned kabaddi and I found out it was a team sport with simple rules that didn't require any equipment.
"We tried to promote the game to schools and communities around Hong Kong, letting local people learn some South Asian culture through a hands-on experience."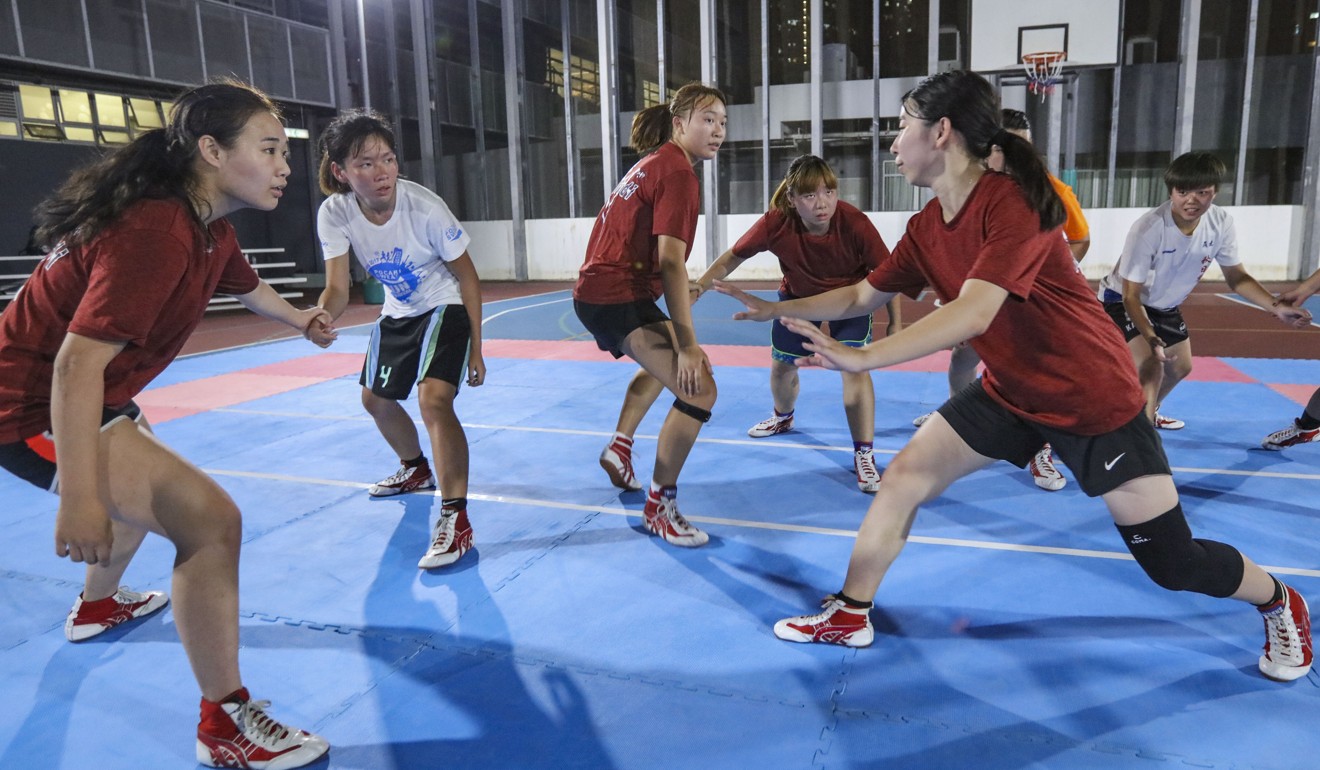 Hong Kong is an overwhelmingly ethnic-Chinese city with over 90 per cent of the population categorised as Chinese, according to latest government figures.
As of 2016, members of ethnic minority groups constitute around 8 per cent (584,383 people) of the whole population, with "34,368 to 84,875" South Asian,including Indians, Pakistanis, Nepalese, Bangladeshis and Sri Lankans, according to the census.
With perpetual double standards, cultural stigma and educational segregation towards members of ethnic minority groups in Hong Kong, Tang saw kabaddi as the perfect outlet to smash any lingering stereotypes.
"First of all, calling them members of ethnic minority groups minorities them – it makes them small – but when they see Hong Kong people play kabaddi more serious than the South Asians [themselves], they feel proud because their culture is being appreciated.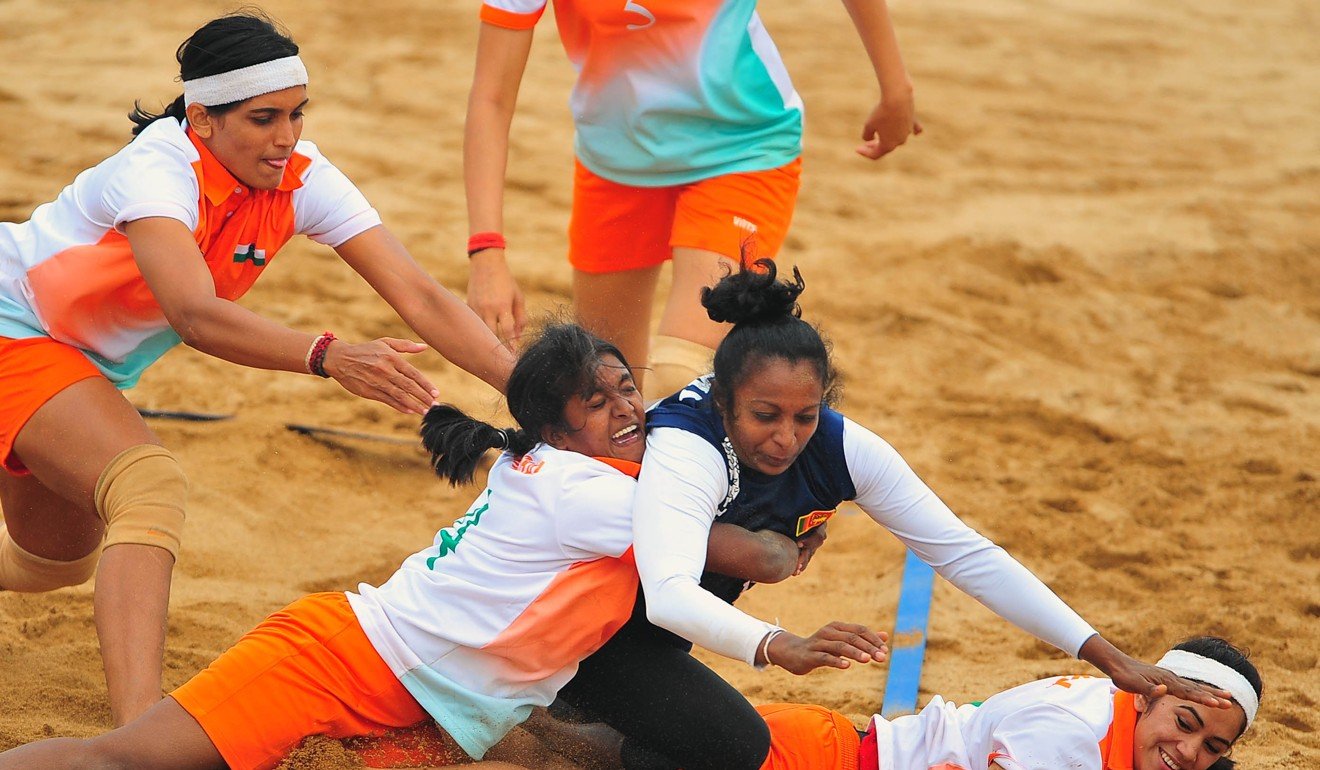 "So far there are no more than 20 schools [involved] which is still a small number after three years," conceded Tang, highlighting an upcoming kabaddi recruitment event for members of ethnic minority groups on June 3. "Fortunately, the School of Creativity is ready to try new things and we are leading a semester-long class now – it has become the headquarters of kabaddi Hong Kong and it will grow from here."
Kabaddi is a predominantly male sport and is dominated by the likes of India, Bangladesh and Iran – so why did Tang launch Hong Kong kabaddi with a women's team?
"Some [nations] are not as strong in the women's game, creating a niche for other countries to develop kabaddi: Korea, Japan and Taiwan are quite strong," said Tang.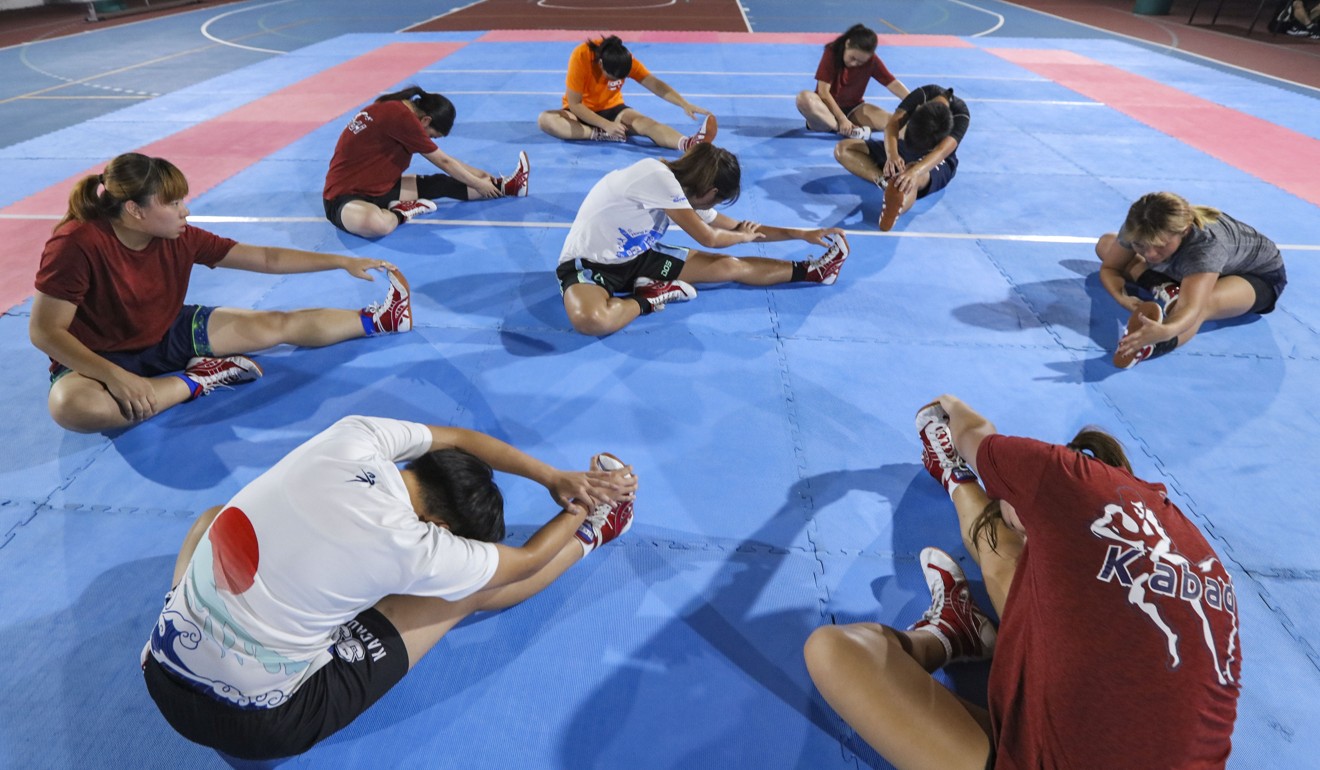 "We want two directions: one is ethnic integration, the other is to develop the sport to international level. At the moment we only join invitationals but in the long term we hope to join the Asian Games."
Ho, Hung and teammates continue to sacrifice their precious time and money for a sport that most of their university peers have probably never heard of. But to them, the sport's sheer potential is enough to justify any risks taken.
"You don't need much to play – just some [wrestling shoes] and a mat, you don't need a ball or anything special – and now that we're training, hopefully our results can convince people to participate," said Hung
"Our aim is to start recruiting men's players in the summer," said Ho. "There is a lot of room to develop and I really want to be a part of it. Kabaddi has become my favourite sport and I vow to invest a lot of effort into it."