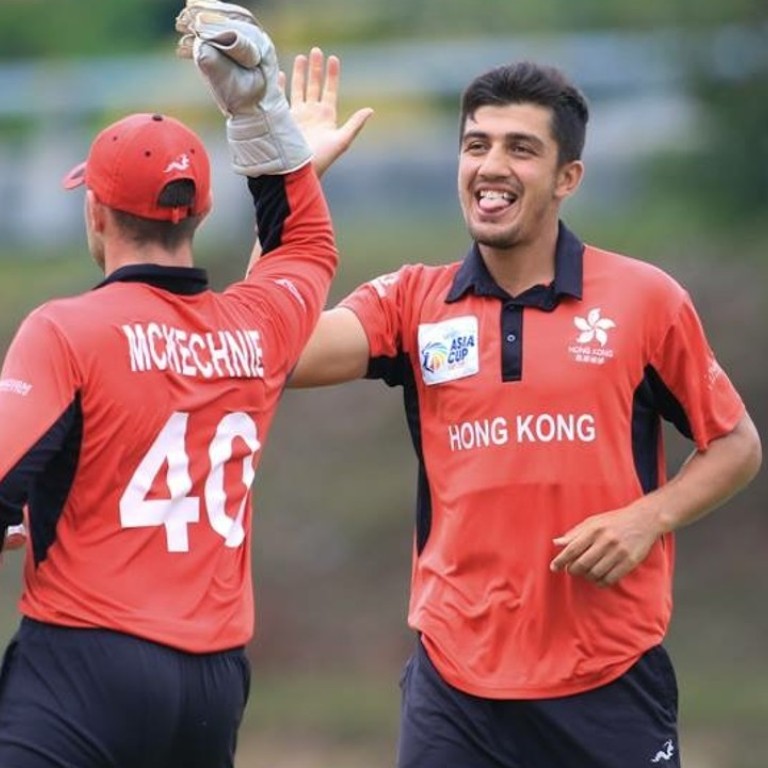 Pakistan await as Hong Kong win nail-biting Asia Cup Qualifier cricket final against United Arab Emirates
Hong Kong score a Duckworth-Lewis revised 179 for eight off 24 overs after a rain delay sparked UAE to hit 111 runs in 8.4 overs
Two byes in the final over helped Hong Kong score a nail-biting two-wicket victory over the United Arab Emirates on Thursday in the Asian Cup Qualifier cricket final as they sealed their place among the region's elite teams in this month's main event.
No 10 batsman Ehsan Nawaz missed a pull shot in the third ball of the 24th and final over but the wicketkeeper fumbled, allowing Ehsan and Scott McKechnie to cross and score the winning run.
Ecstatic Hong Kong players rushed on to the Kinrana ground in Kuala Lumpur to celebrate with the two batsmen as they reached their Duckworth-Lewis target of 179 for the loss of eight wickets.
UAE had scored 176 for nine in their 24 overs, having made the most of a rain interruption to pile on the runs with wickets in hand to give Hong Kong what initially appeared to be a difficult target.
"I'd like to thank UAE for playing such a tremendous game," said Hong Kong skipper Anshuman Rath, who took over the captaincy from Babar Hayat.
"Such matches, things can go either way. It did get away from us in the middle overs but we knew that we had the batting and that the pitch was a bit flat.
"I think the UAE batsmen after the rain delay batted really well. But we knew that it was a good wicket and that we had the batting firepower to chase it down. Luckily it happened."
Hong Kong's next match is against Pakistan on September 16 in Dubai in group B of the Asia Cup – the third time Hong Kong will be appearing. They also face India on September 18. Group A features Sri Lanka, Bangladesh and Afghanistan.
Although Hong Kong had to score more than 7.4 runs an over, coach Simon Cook said he was confident they had the players to reach their target.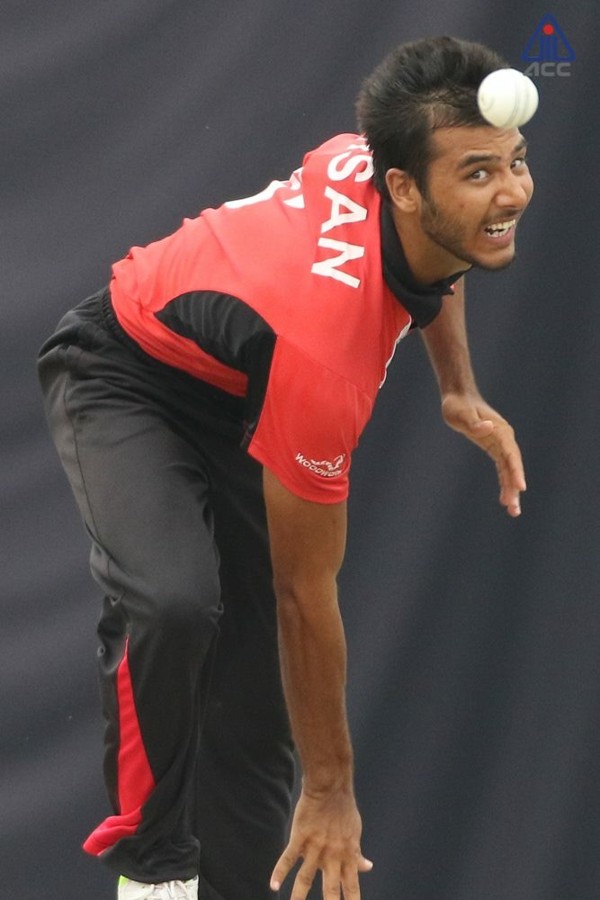 "It was an amazing job," said Cook. "We were very confident, particularly because we were batting on a good wicket. Winning the toss and bowling first was crucial because of the damp conditions and we knew the wicket would get better and better.
"We knew that the weather would play a part at some point and it worked out exactly as we had planned and I didn't have any concerns.
"With the calibre of ball strikers we have, I knew if we batted 24 overs we would be there or there abouts."
In the qualifier preliminary round, Hong Kong lost to Malaysia but defeated UAE, Singapore, Nepal and had a no result against Oman to finish second in the table.
In the final, UAE would have won the tournament had rain washed out play because they finished top of the six-team round-robin phase.
Hong Kong had the UAE in trouble at 65 for three after 15.2 overs before rain forced the players off the field. After resuming, UAE had 8.4 overs to bat and in that time piled on a massive 111 runs with opener Ashfaq Ahmed hitting 79 in 51 balls including six sixes and nine fours. Aizaz Khan took five wickets.
Hong Kong started strongly through openers Rath and Nizakat Khan. However, once Nizakat was out and Babar went for a duck, fears of a Hong Kong's collapse reminiscent of their World Cup qualifiers earlier this year began to emerge.
But the rest of the squad stood up admirably to the test with Chris Carter and Ehsan Khan leading the way. Nizakat scored 38, Rath 28 while Carter hit 33 off 32 and Ehsan 29 off 24 as they rescued the innings.
McKechnie's 14 and Tanwir Afzal's explosive 15 pushed Hong Kong nearer their total and the tail-enders stayed calm with McKechnie and then Ehsan Nawaz seeing off byes to give Hong Kong the victory.
In the Asia Cup finals in the UAE, Hong Kong need to win at least one match to reach the Super Four stage.
This article appeared in the South China Morning Post print edition as: HK seal Asian Cup spot in tense showdown