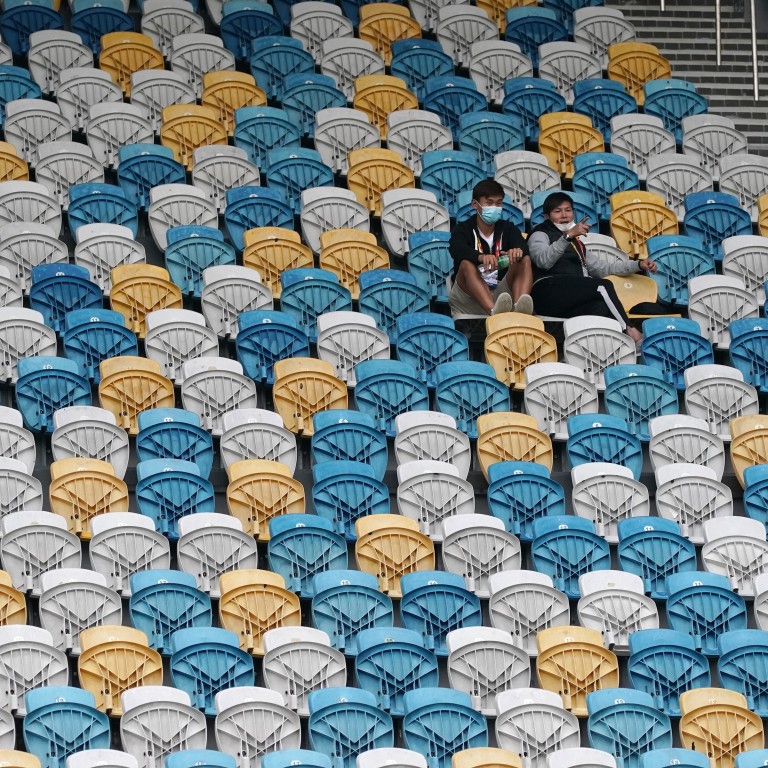 Footballer James Ha confident of getting through difficult time interrupted by pandemic
Southern forward willing to make sacrifice as Hong Kong faces unprecedented situation
Pay cut for Premier League players following coronavirus-shaken economy
Footballer James Ha is proud of being one of the many Hongkongers in the battle against the coronavirus pandemic, firmly believing the football community can get through this unprecedented situation with the domestic league having been suspended.
"I reckon everyone has to make his own sacrifice in this fight against the virus. I am just one of them as a football player," said the Kwoon Chung Southern winger, who also plays for Hong Kong at international level.
"Football is suffering. Our league has been suspended and some clubs are having financial problems, with players receiving less salary.
"If you look at the community, a lot of other businesses are enduring an even more difficult time. Many of them have been forced to close and people have lost their jobs. When you look at other football leagues around the world ... the Premier League, La Liga and even the Chinese Super League across the border, they are all suffering too because of the pandemic.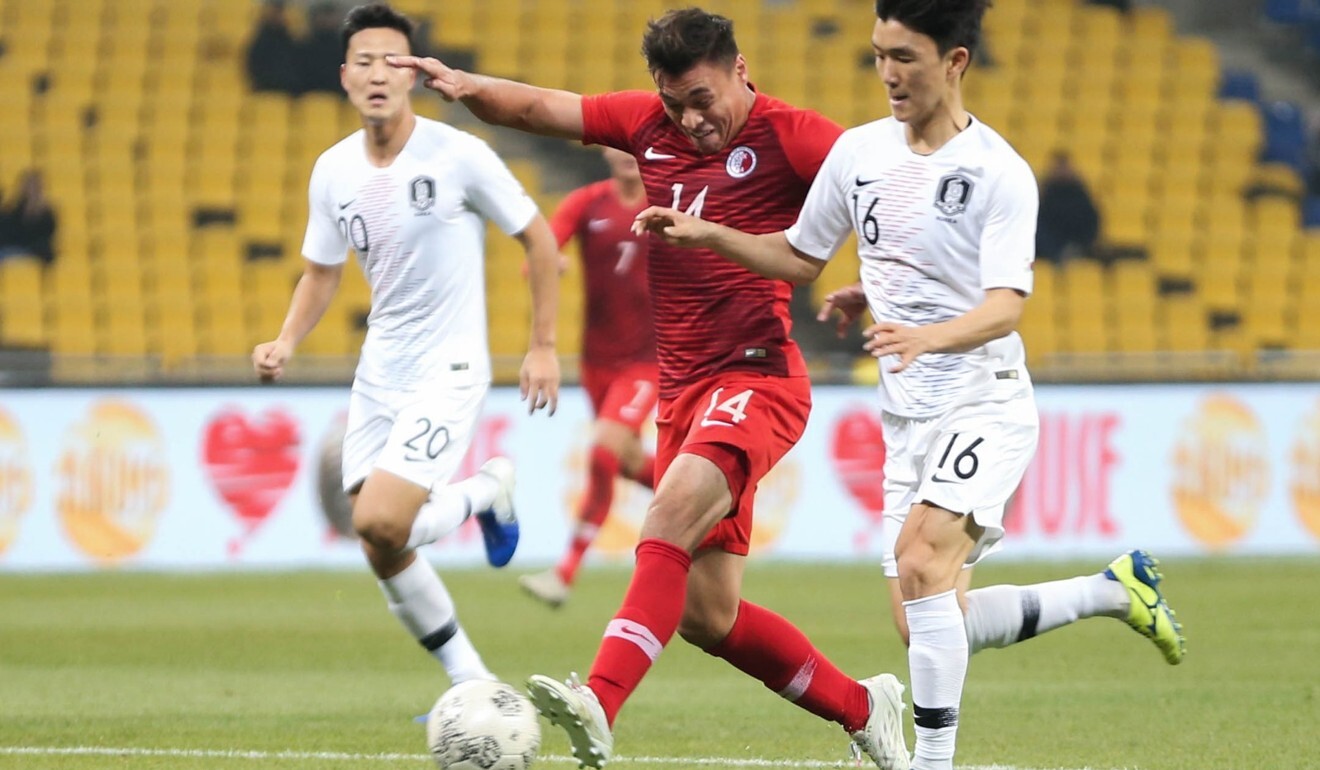 "The whole world is on pause. The virus has affected many industries in their own ways. But these difficult days will not last forever. If we work together, we can overcome it and come back even stronger."
The 27-year-old forward, nicknamed "bullet" for his speed, reckoned the league had to be suspended under the circumstances.
"Football is a close-contact team sport that involves a lot of people on and off the field," said Ha, who is playing his fifth season with the district club. "If one player gets Covid-19, it can easily spread to the rest of the league, including players, coaches and support staff of other teams.
"The last thing you want is to worsen the virus outbreak in Hong Kong by becoming one of the culprits. Each citizen and organisation has to fulfil their social responsibility."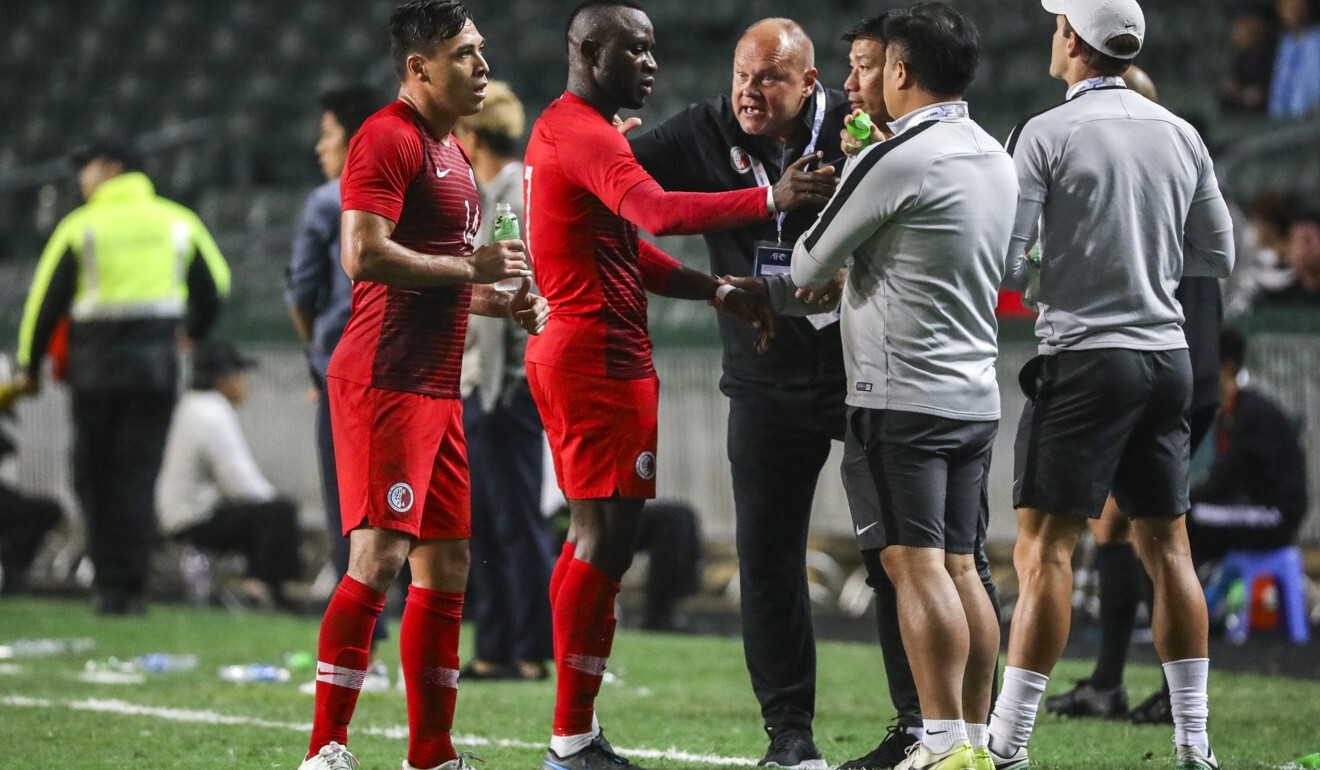 Not even the deadly Sars outbreak in 2003 could halt the domestic football league, but since January, the Hong Kong Premier League has been interrupted by the pandemic until it came to a full halt in March.
The Hong Kong Football Association now plans to resume competition in August at the earliest, finishing the season in early November before starting the new season later that same month.
"I first found out about coronavirus in early January when there were reports on two cases of an unknown virus with similarities to Sars in Wuhan, China," Ha said. "Even if there were only two cases, they still reported it which means it could be very serious, although no one paid much attention to it at that time.
"After all, Hong Kong is almost a thousand kilometres away from the central Chinese city Wuhan, but unfortunately the highly contagious virus soon spread around China, then to Hong Kong and has now developed as a global health catastrophe in a short period of time."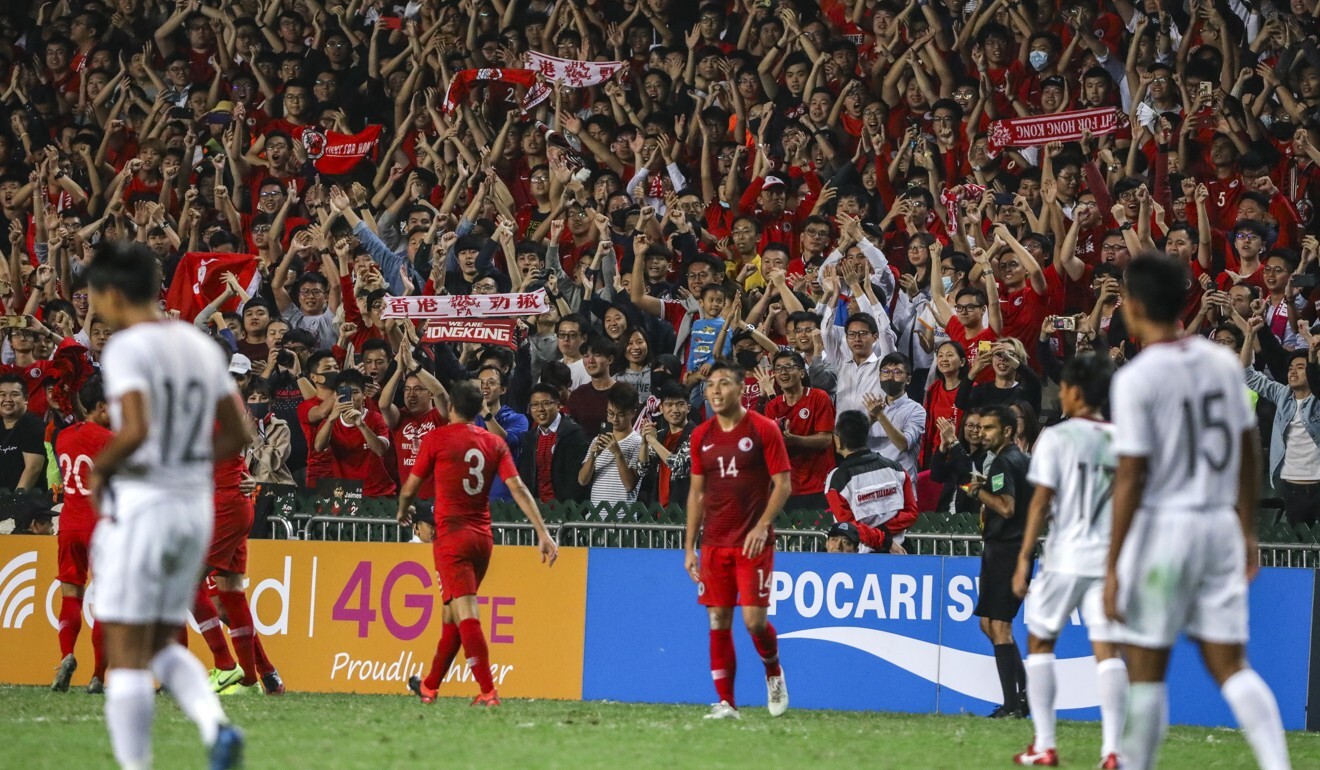 On January 23, the HKFA called off the annual Lunar New Year Cup scheduled for three days later, just hours after they announced at a press conference the event would go ahead, as the first two Covid-19 cases were confirmed in Hong Kong. It was also the same day the Chinese central government imposed a lockdown in Wuhan and other cities in an effort to quarantine the centre of the outbreak.
In Hong Kong, people from all walks of life have been affected and sports, including football, are no exception.
After the government closed all football stadiums on January 28, the HKFA decided to move fixtures to their own training centre in Tseung Kwan O, and for the first time all matches were played behind closed doors.
From February 11, a number of Sapling Cup matches took place at the training venue but soon after the first match between BC Rangers and Kitchee, clubs began complaining about a lack of support facilities and other unfavourable conditions there. They threatened to boycott the season if they had to continue to play games at the training venue.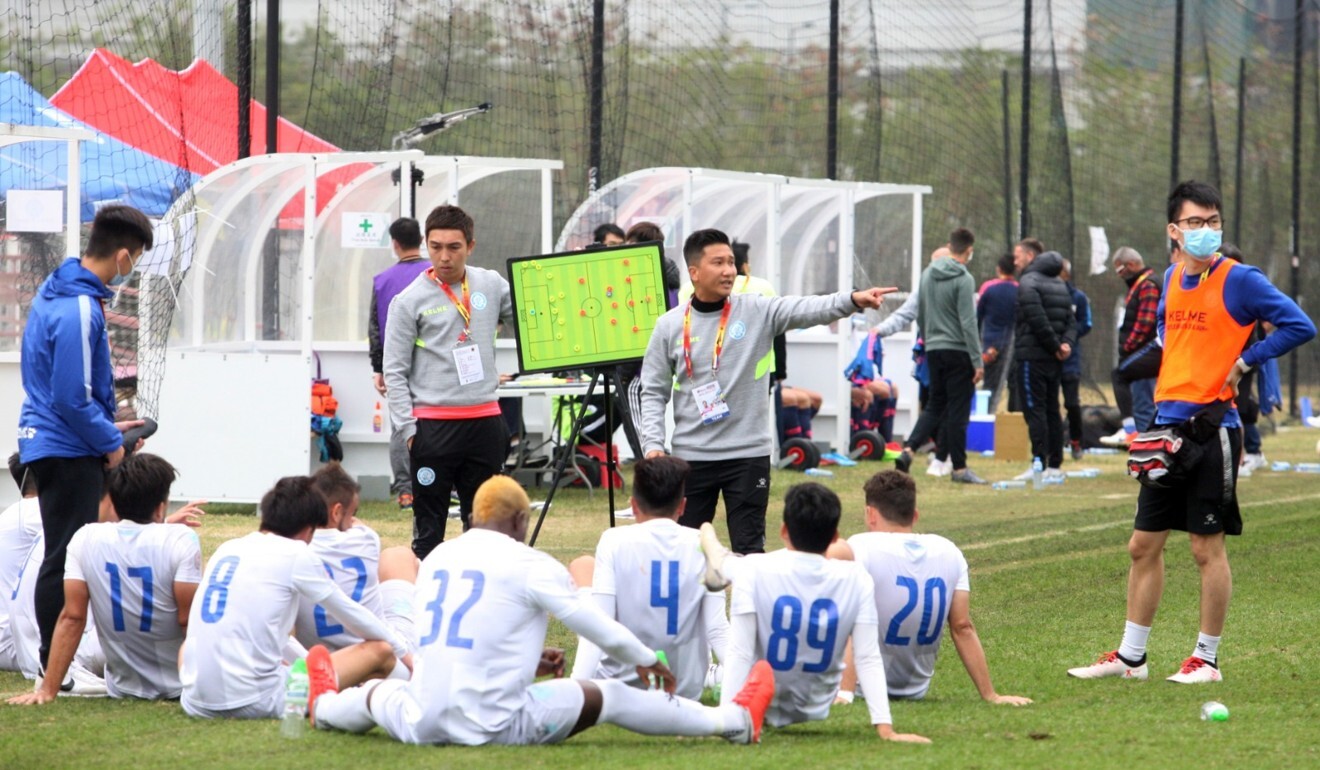 The fixtures temporarily moved back to Tseung Kwan O Sports Ground in early March with matches still being played behind closed doors. But after an FA Cup semi-final tie between R&F and Wofoo Tai Po on March 22, the venue was closed again following a further escalation of the virus' spread.
Now, the next football match is unlikely to be held until five months later with Hong Kong having accumulated more than 1,000 cases over the last three months.
Already, three of the 10 Premier League teams have refused to compete in the remainder of the season and some clubs have also adjusted player salaries due to the interrupted season.
Kwoon Chung chairman Chan Man-chun said they made the salary adjustment after carefully reviewing the situation, but was reluctant to disclose any figure.
"We have discussed with the players and all decisions were made with mutual agreement," said the official. "They all understand how difficult the situation has been, how the local economy has been affected including many of our commercial sponsors. Every business in Hong Kong is enduring a difficult time. Football cannot get away with it and this is the reality."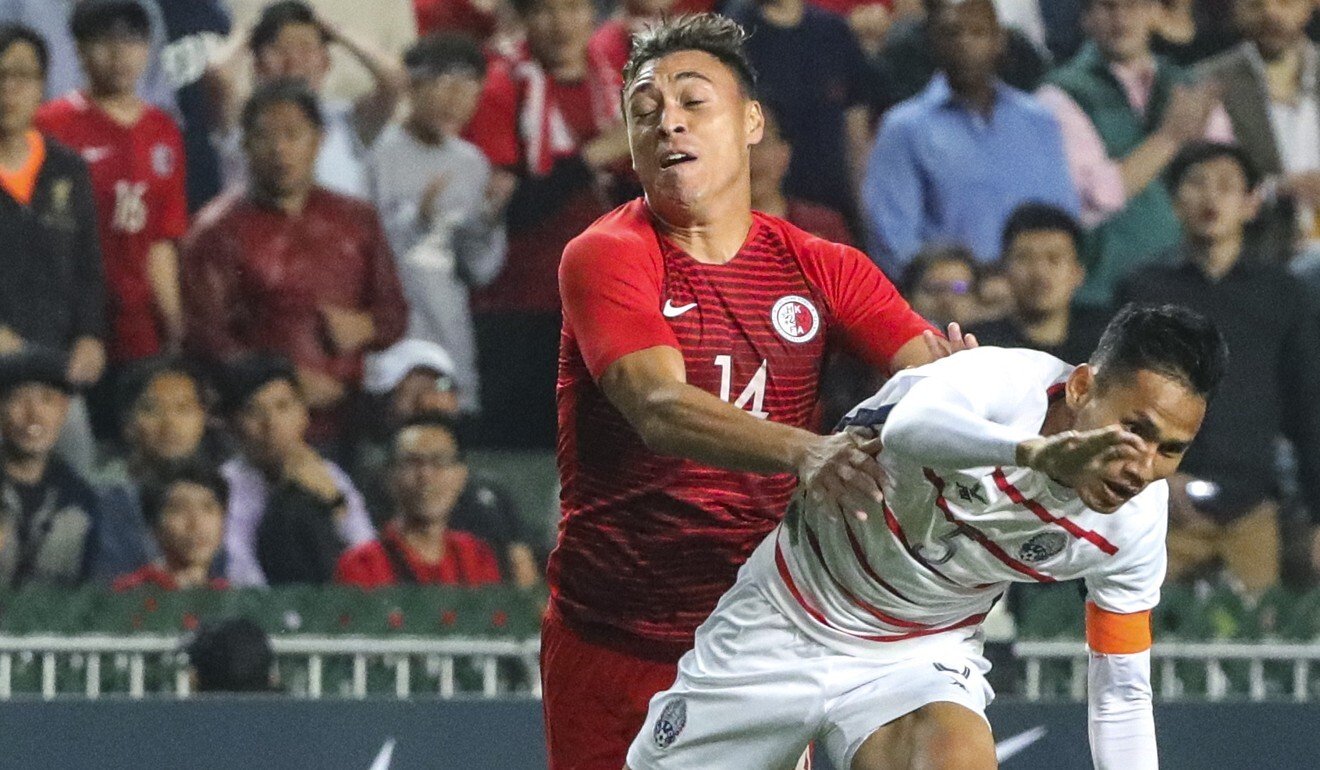 Ha, who has a contract with Southern until May 2021, has no complaints about the adjustment. "We must work with the club during this critical period or everyone will become a loser," said the player. "We should consider ourselves lucky, as we can continue with our professional career although the conditions may not be as favourable as they used to be.
"But for other members of the football world, especially those who work as full-time coaches, they suffered a lot. Many of them rely on coaching teams from the education sector, but with school being suspended, these few months have been very difficult ... It would be a shame to lose these well respected coaches if they have to change industries. I always believe coaches hold the key to nurturing football talent of tomorrow."
Ha is still training alone during this period, not just to prepare himself for when the season resumes but also for international football. "We still have three group matches left in the 2022 World Cup Asian zone qualifiers against Iran and Iraq scheduled for March and an upcoming one against Bahrain in June. All three matches have no definite dates, but I hope I can be in fit form when these games happen, so that I could be selected for the Hong Kong team again."
Help us understand what you are interested in so that we can improve SCMP and provide a better experience for you. We would like to invite you to take this five-minute survey on how you engage with SCMP and the news.
This article appeared in the South China Morning Post print edition as: hong kong will overcome the pandemic, james ha says