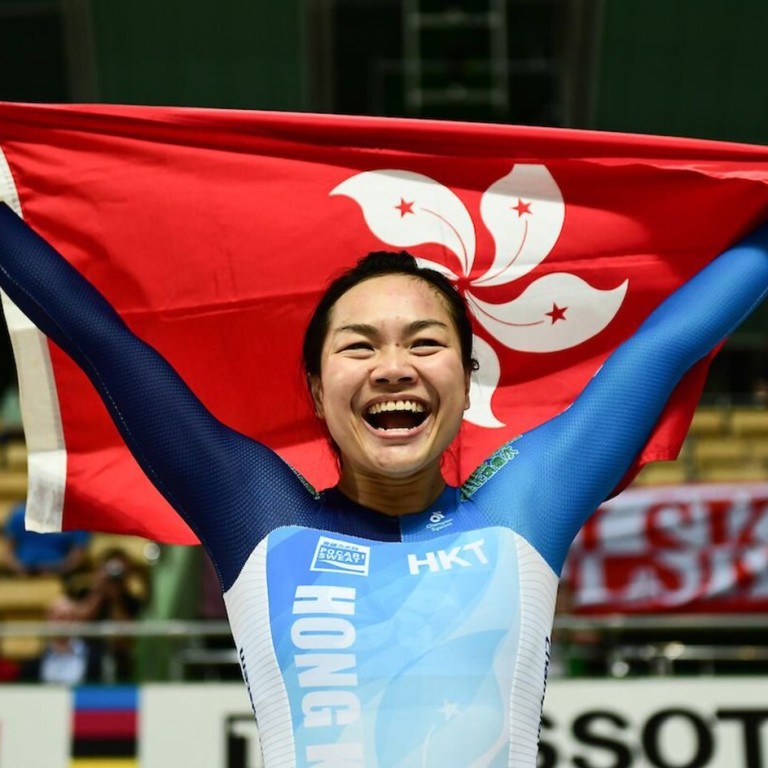 Too old for Tokyo? My rivals will be older too at the Olympics, says track cycling star Sarah Lee
The 2012 London Games bronze medal winner says there's a misconception that athletes should retire after 30
Lee is looking forward to taking on her younger rivals at next year's rescheduled Olympics
Track cycling star Sarah Lee Wai-sze dismissed suggestions that she would be "too old" at next year's Tokyo Olympics, arguing her rivals won't be getting any younger, too.
As Lee celebrated her 33rd birthday on Tuesday, there were some who were not entirely convinced that Hong Kong's best medal hope in Tokyo would be a major force on the velodrome, seeing that she will be 34 by the time the Games roll out – that's if the Olympics are going to be held next summer.
"Many people have asked me if I would be too old for the 2020 Tokyo Olympic Games which have been pushed back a year [because of the coronavirus pandemic]," said Lee, who was interviewed on social media as one of the 2018 Ten Outstanding Young Persons Selection recipients.
"They think my strength and fitness would not be as strong as the younger athletes. But in fact I am not the only one who will be a year older at the Olympics. We will all be one year older by then.
"There's a misconception that athletes should retire once they reach 30. And if you look at those riders from the West, many of them are older than me and some of them have gone on to win even an Olympic gold medal. Therefore, I don't have anything to worry about my age. I will just do my best everyday and try to avoid getting injured during this period."
Sarah Lee and other Hong Kong top athletes calling people to stay at home against pandemic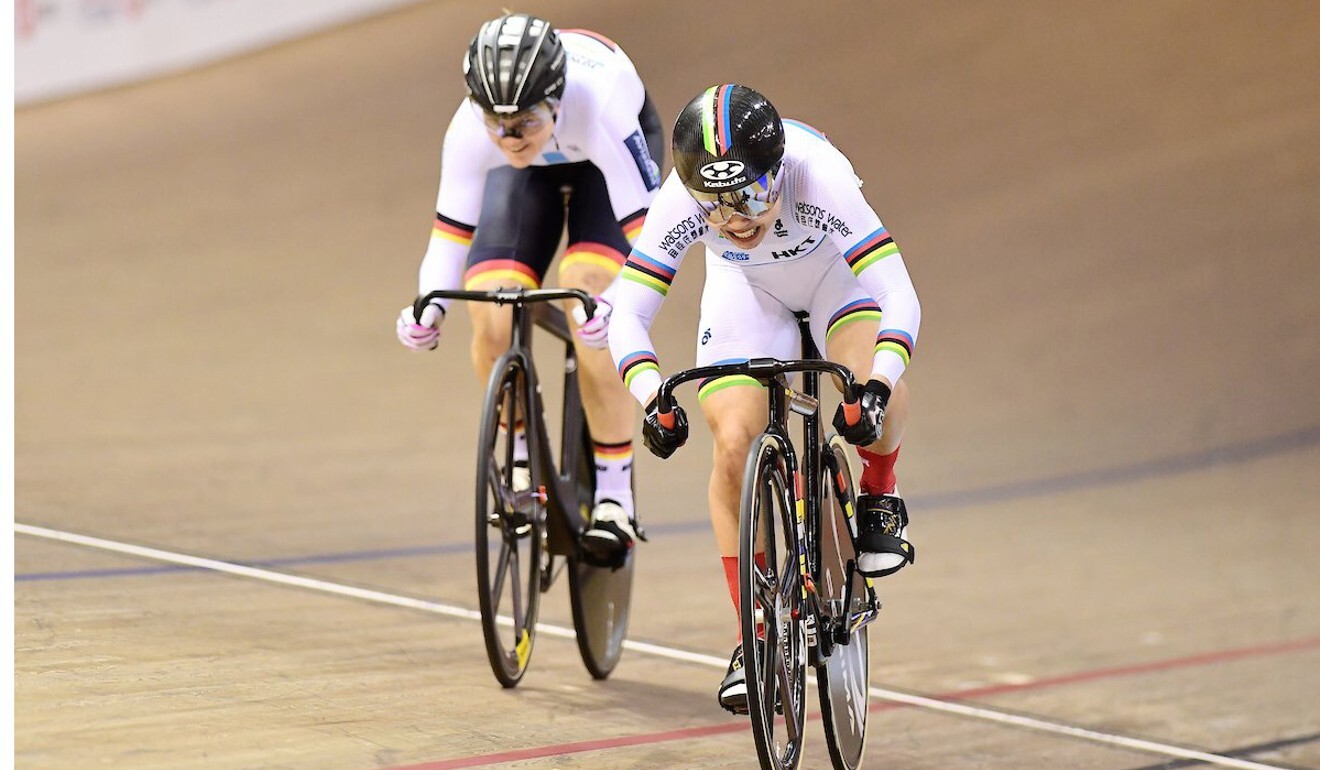 Lee noted that Kristin Armstrong won her first women's road race time trial Olympic gold medal at the 2008 Beijing Games two days before her 35th birthday. The American won gold again at the 2012 London Games and completed a triple-winning feat at the 2016 Rio Games when she was almost 43.
Despite her advancing age, Lee remained confident of her abilities, especially after clinching two gold medals in the women's sprint and keirin at the 2019 World Championships in Poland, six years after winning her first Worlds gold in the 500-metre time trial in Belarus.
"There are only one or two athletes that are up to my level [in sprinting events] this year and I am really looking forward to taking on them at the Olympics next year. We will have one more year to prepare. They may be able to come up with some new tactics to use against me but I will be ready to unleash my full potential and showcase my best-ever performance," said Lee confidently.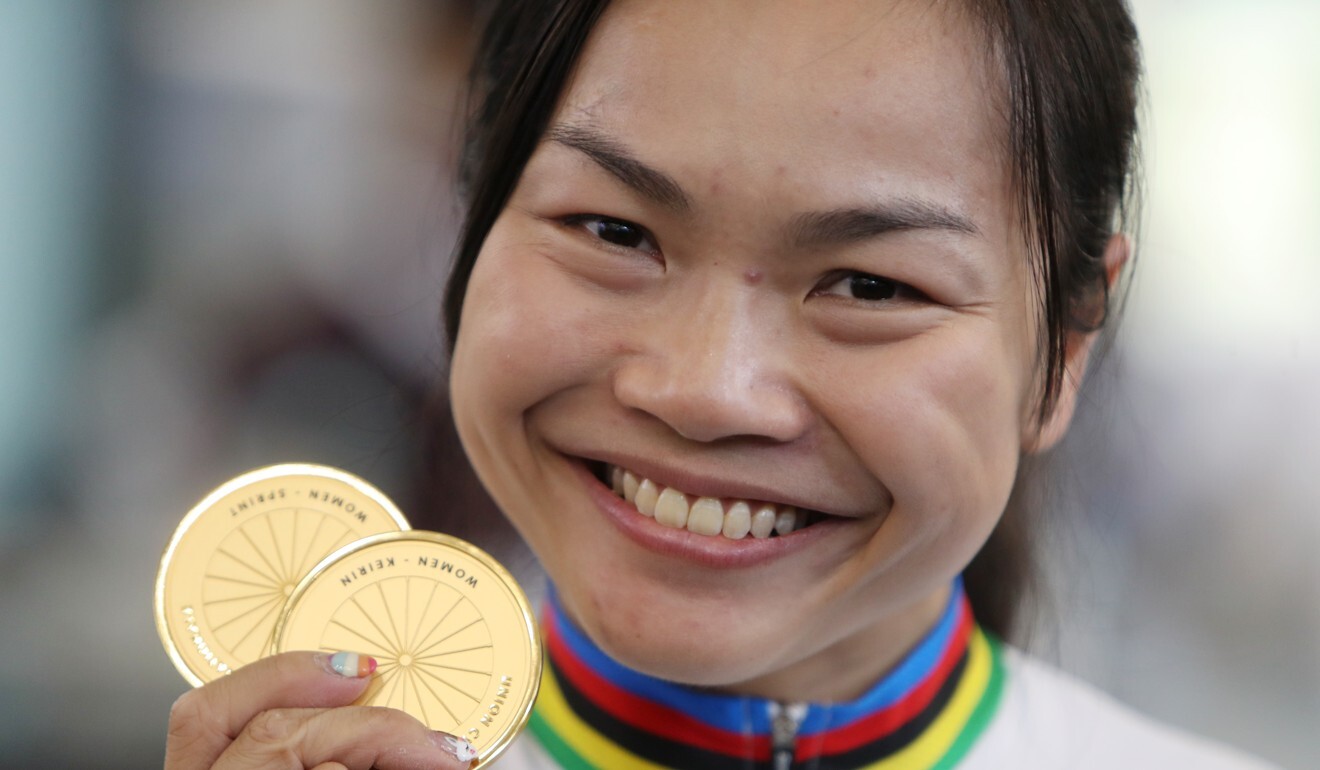 Now a veteran of the Hong Kong team, Lee thanked retired fellow rider Jamie Wong Wan-yiu for helping her during her early years of competing. "The training was very tough when I first joined [the squad] as a young member but Wong kept telling me training was but an illusion to alleviate the pain," said Lee. "Now I have become an established member of the team, I still feel the energy when some of new faces such as Yeung Cho-yiu and Jessica Lee Hoi-yan have joined the team.
"Yeung has been a member of the Hong Kong handball team which stresses the importance of team work and spirit, which isn't used too much in an individual event such as track cycling. Her presence strengthens the bond of the team."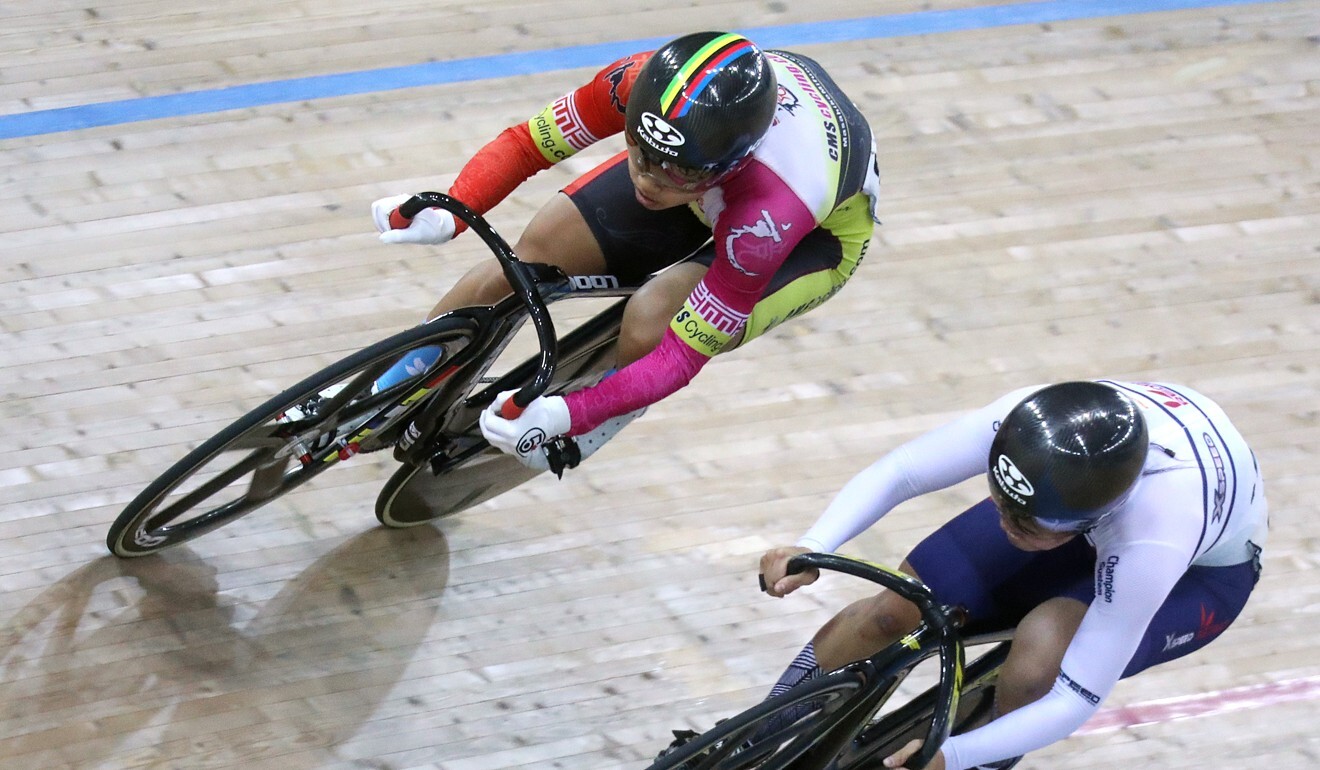 Lee became a controversial figure on social media after displaying ambiguous words during the social unrest that took place last year. She has still come under attack from the pro-establishment camp on social media but receives strong support from the anti-government "yellow camp".
Help us understand what you are interested in so that we can improve SCMP and provide a better experience for you. We would like to invite you to take this five-minute survey on how you engage with SCMP and the news.
This article appeared in the South China Morning Post print edition as: write me off at your peril: Lee