Wellness
Get more with myNEWS
A personalised news feed of stories that matter to you
Learn more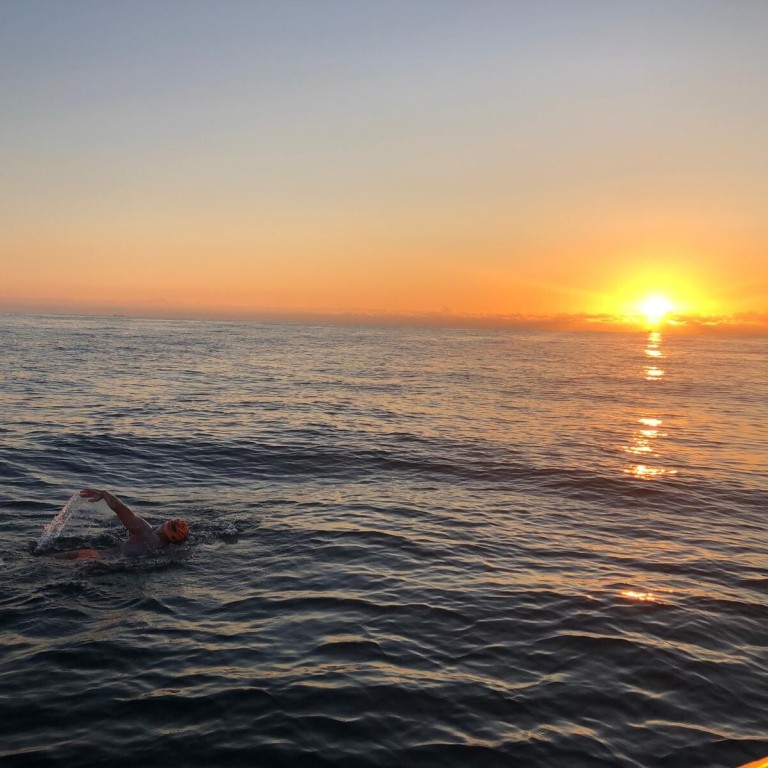 Hongkonger recovers from Covid-19 to swim English Channel and 'prove that fear is more dangerous than the virus itself'
Mak Chun-kong, who is from Hong Kong and lives in the Czech Republic, is overcome with 'happiness, pain, suffering, stress release, love and passion'
The 34-year-old, who regularly competes in ice swimming competitions, completes the journey in 13 hours and 55 minutes
After swimming the English Channel in just under 14 hours, Hongkonger Mak Chun-kong found himself overcome with emotion.
"I cried hard on the beach once I landed," said the 34-year-old after reaching the shores of France on September 2. "It was just too many emotions in my head at once. Happiness, pain, suffering, stress release, love, passion, all at once."
"I couldn't use my legs properly due to 14 hours in a horizontal body position. I walked like a penguin. After the swim, my left shoulder was in pain. My right front arm was swollen. My stroke rate was about 50 strokes a minute. Within 14 hours, each arm hit the water 21,000 times."
Mak, who swam with a support boat helping guide him and giving him food, said the after-effects lingered for a while.
"My right hand couldn't grasp anything for two days. My tongue and nose tissue were deformed by overexposure to the salt water. I had a burning feeling in my throat and nose for one week. And my stomach wasn't in good condition for one day."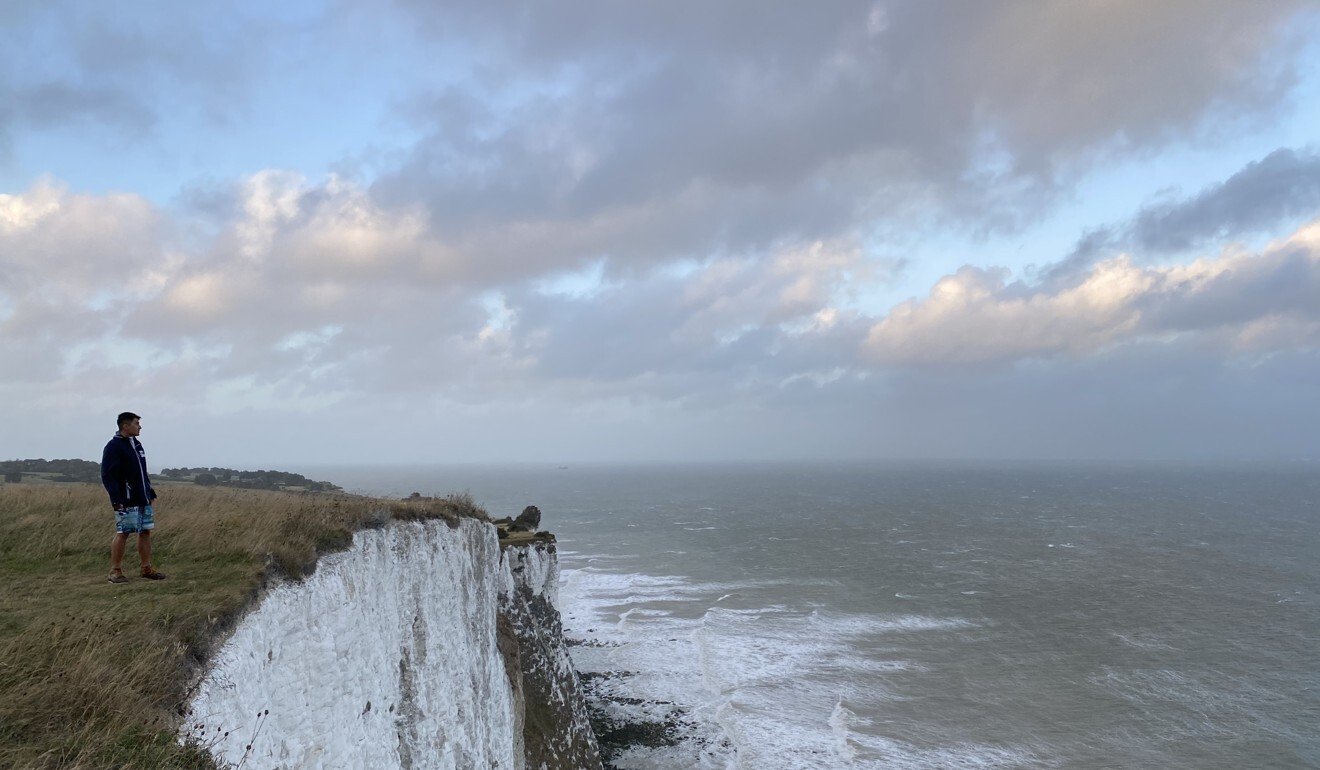 Swimming the English Channel also comes with a host of its own challenges, including a water temperature of about 17 degrees Celsius, jellyfish and incredibly strong tides that can push and pull a swimmer.
The world record for the fastest Channel swim is held by Australian Trent Grimsey, in six hours and 55 minutes in 2012. The Channel Swimming Association lists Englishman Matthew Webb as the first person to cross the passage in 21 hours and 45 minutes in 1875.
Mak, who has represented Hong Kong at the International Ice Swimming Association World Championships in various competitions including the famous "Ice Mile", said the waves and motion sickness were the hardest parts.
"At the fourth and eight hours, two times, I vomited everything from my stomach. All the food and drink I had were just gone to the ocean. I continued to swim with an empty stomach. My coach told me, 'It is normal, swim easy now'."
Mak got the idea to swim the English Channel, roughly 32 kilometres, in 2019. But in March he fell ill after a trip to London. He returned home to the Czech Republic and started to experience flu-like symptoms including a sore throat, fever and joint pain.
Luckily, Mak's symptoms were mild and he recovered after a few days of bed rest, but he decided to get tested for the coronavirus. It came back positive and he was ordered to self-isolate for 28 days, and had to produce two negative tests before being allowed to leave his house.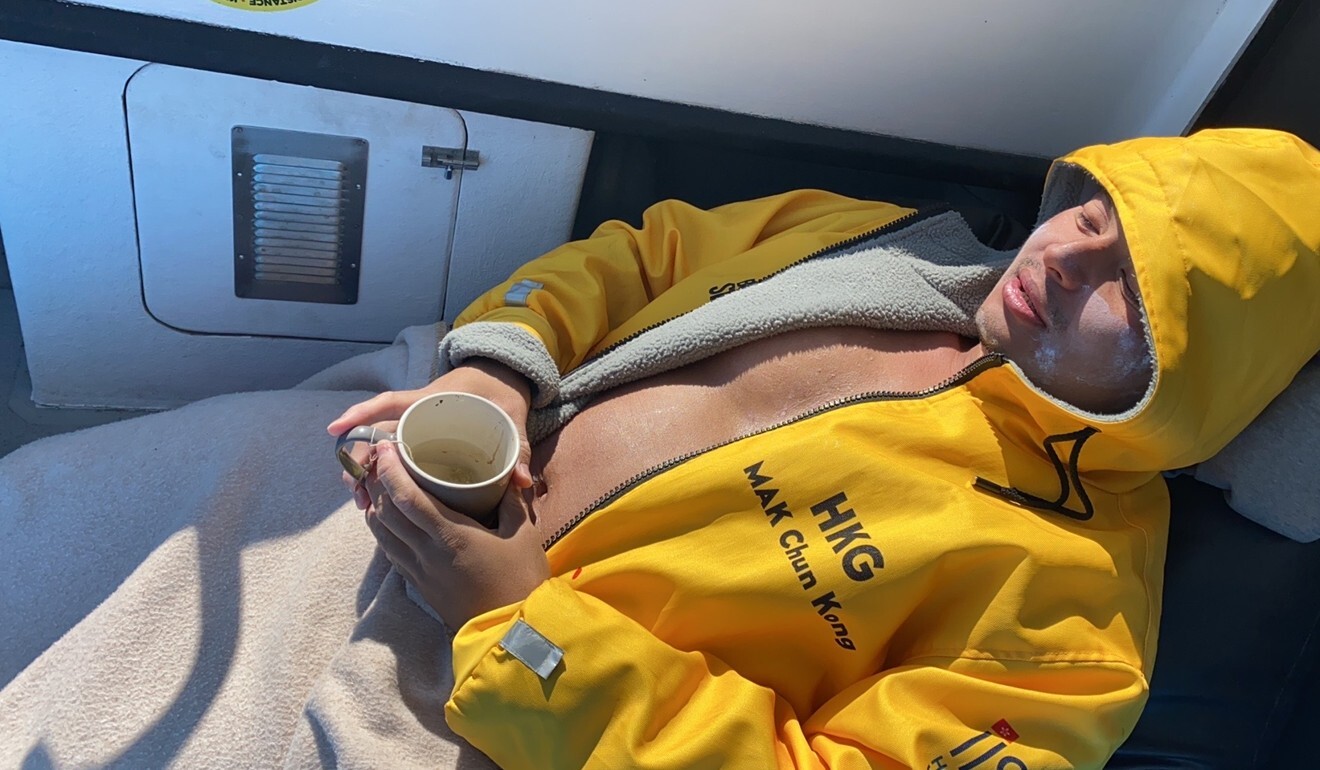 Mak said one of his reasons for continuing his training for the swim was to help show the world that people can overcome the virus and get back to their normal lives.
"For me, it is purely passion-driven. I wanted to complete this swim challenge to prove to the public that fear is more dangerous than the virus itself. It was one of my motivations."
Mak, who also completed the Loch Ness swim with a relay team and set a record in the process, is already planning his next challenge, much to the dismay of those close to him.
"My family and girlfriend probably don't want to hear about my next challenge," he said.