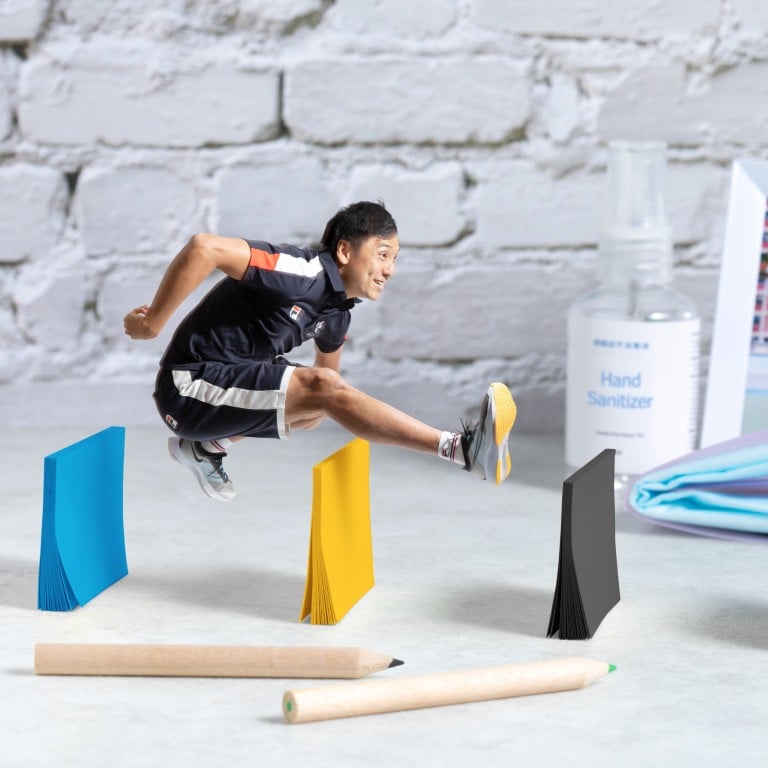 Hong Kong's Festival of Sport goes top of the table to promote home exercise and healthy living during Covid-19 restrictions
Organising chairman Tony Yue says the money normally given to local governing bodies is this year spent on a creative marketing campaign
Well-known Hong Kong athletes are depicted performing their skills on a table top, while others feature in videos exercising with their families
Tony Yue Kwok-leung, chairman of the Hong Kong Olympic Committee's Festival of Sport (FOS), knew he needed something different for the 63rd edition in 2020.
With the Covid-19 pandemic delaying the start of the annual community sports events, which normally start in the summer, Yue and his team decided to reach out to Hongkongers in their homes.
The result is a creative campaign of Sports Meet on the Table, in which well-known Hong Kong athletes are depicted in photos performing their skills on a table top. The overall theme for the October campaign is Sport For All while encouraging people to stay active in difficult times.
"I took up the chairmanship this year and I realised this was a special year, not just for sports in Hong Kong but for life in Hong Kong," said Yue. "Usually, the money we receive for FOS [from the government's Leisure and Cultural Services Department] is distributed to the local governing bodies and they organise the activities.
"This year, the bodies cancelled most of their events but we still wanted to do something to tell the community that sports is still alive and we are very much connected with the people at large.
"So we used the money to start a media and PR campaign, coming up with ideas that connect families, which is very important, and promoting some of the traditional Hong Kong games, such as chess.
"We've been active on Facebook, we've gone into youth magazines and family-oriented and travel magazines. We are trying to cultivate a sense of being alive and placing importance on health."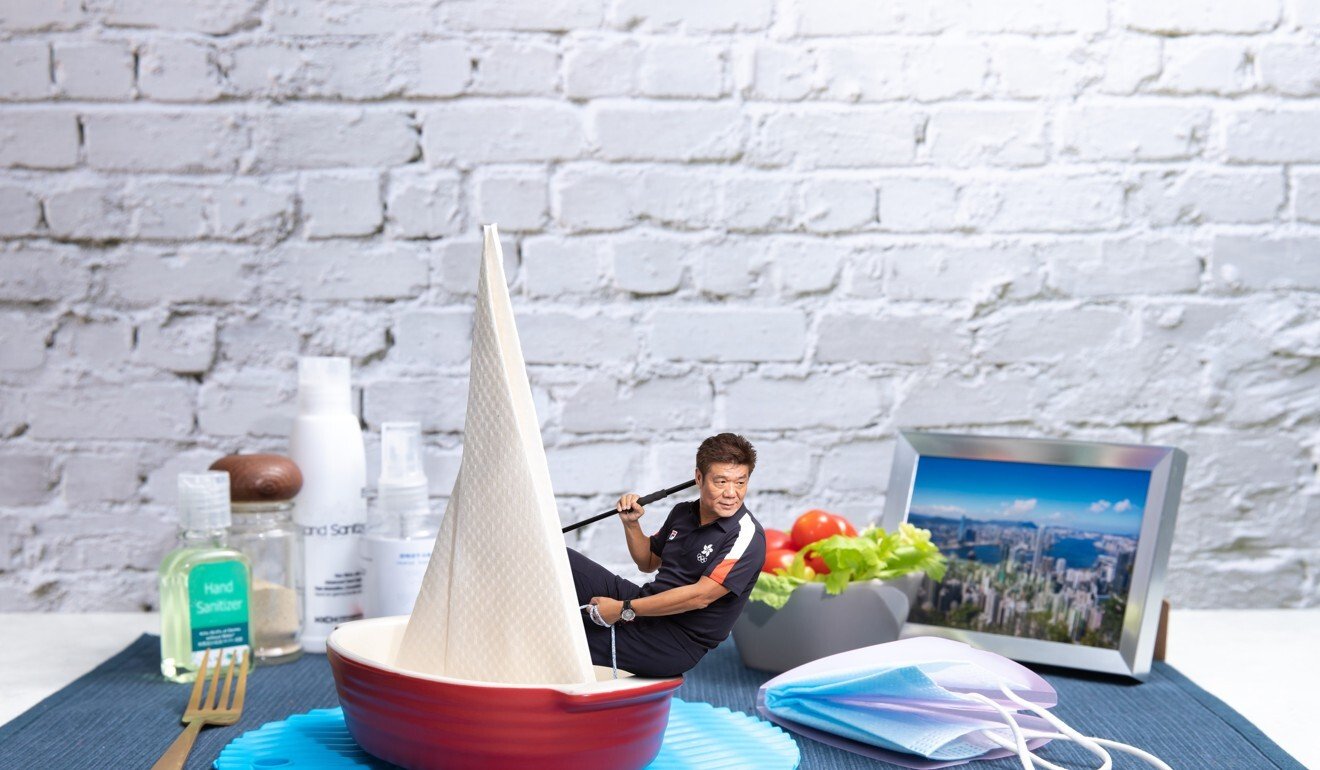 The main visual themes of the campaign are pictures of athletes seemingly performing on tables.
Former sprinter Tang Hon-sing is seen hurdling over Post-it notes, ex-cyclist Vivian Ma Wing-yu is riding on a notebook and sailing stalwart Tong Yui-shing is navigating a boat on a dining table. Each picture also features a surgical mask or hand sanitiser to encourage people to protect themselves during the Covid-19 pandemic.
Festival of Sport organisers also invested in producing social media videos, one featuring former cyclist Wong Kam-po with his family, and other athletes performing indoor exercises with their children, encouraging Hongkongers to become more physically active.
"The pictures look cute, but hopefully the younger generation will take notice," said Yue. "They're not just funny pictures but also of top Hong Kong athletes.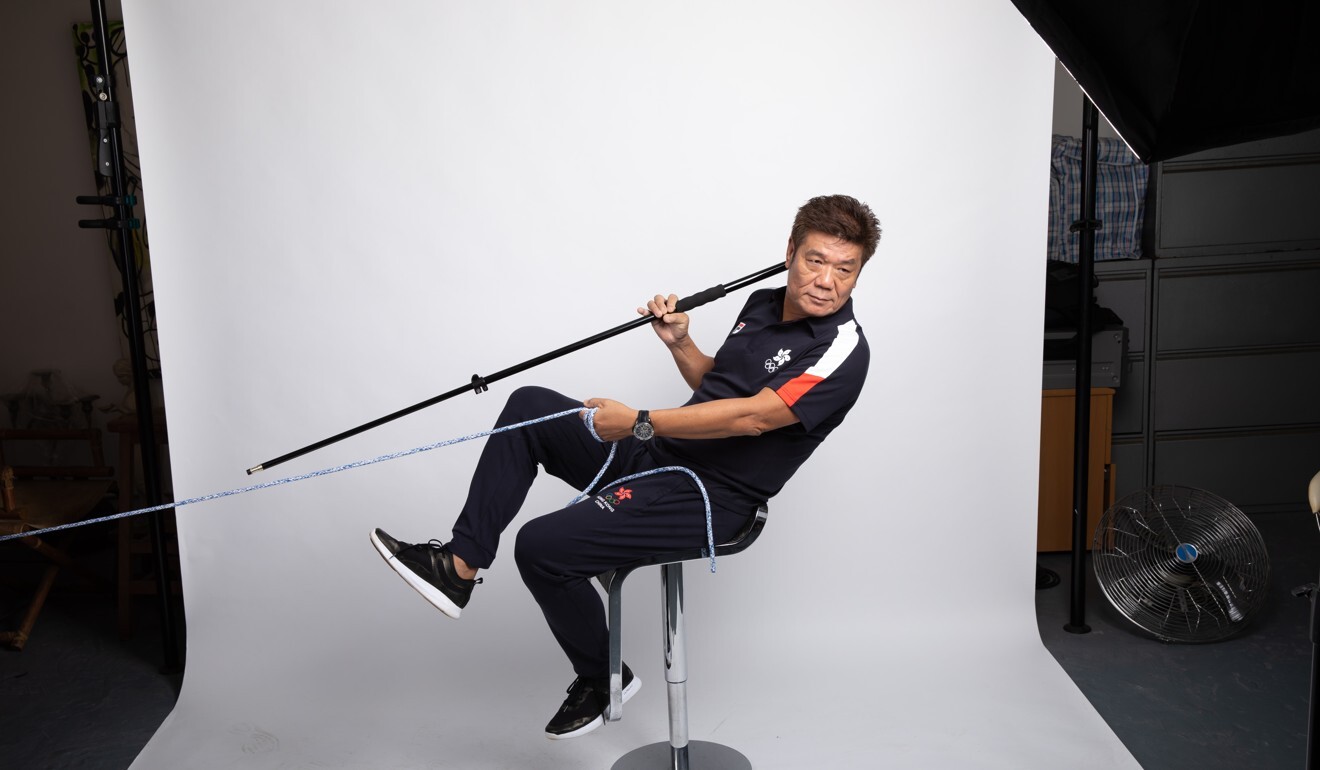 "This is just the beginning, we are going to review more activities for the month that help us reach out to the community. Hopefully this Festival of Sport will be more outreaching and help to promote a sporting culture in Hong Kong."
Former Hong Kong Olympic sprinter Tang said he was happy to be an ambassador this year, hoping his influence can help people change their lives.
"Being a coach and an ex-elite athlete, I strongly believe that sport has the power to change life," said Tang. "I hope to share the joy of playing sports with the society.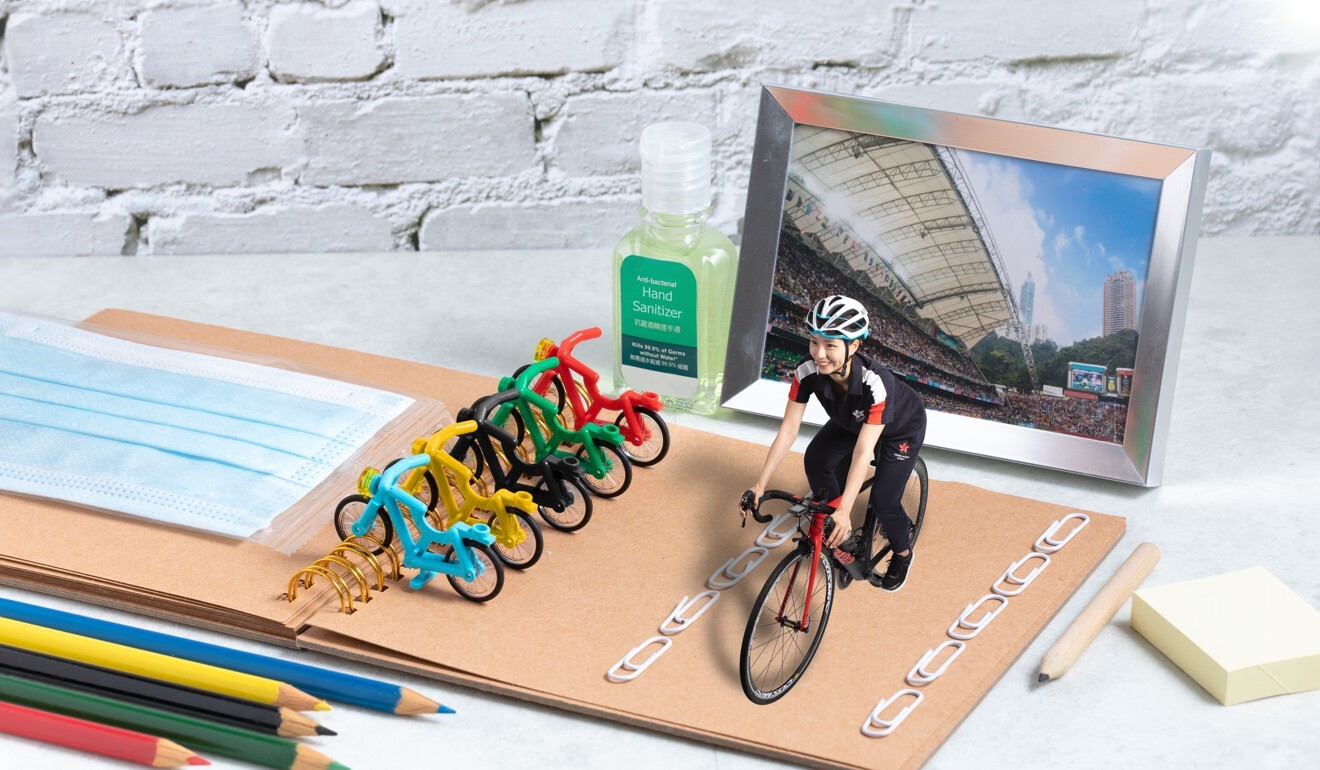 "Besides wearing masks, washing hands and being aware of personal and environmental hygiene, physical and emotional well-being are also important. We hope the public can take part in FOS activities."
Tong, president of the Hong Kong Sailing Federation, said being forced indoors because of the coronavirus crisis doesn't mean people should miss out on exercise.
"The public is encouraged to keep up with exercise any time and anywhere," he said. "People might have fewer chances for outdoor activities during the epidemic but we need to start doing exercises again to keep moving on our road to fitness together.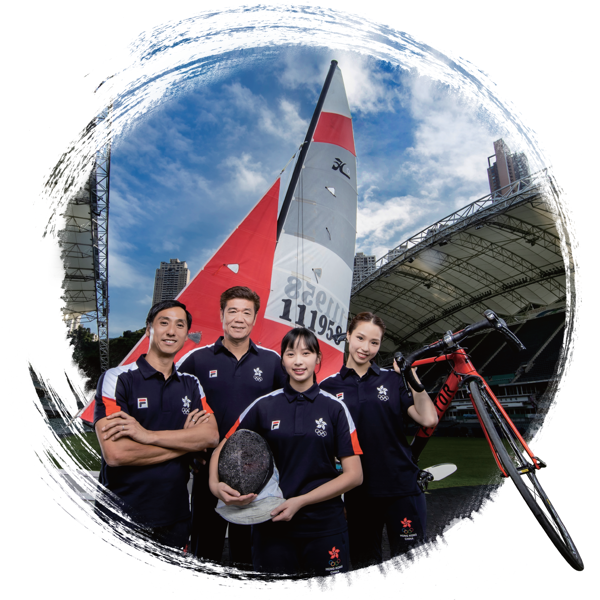 "Despite the big waves and strong winds ahead, Hong Kong people are encouraged to march on strongly and keep our mind and body strong through sports."
Ma was particularly happy to be part of the creative photo shoot. "I cycled in different environments but never thought I could cycle on a note pad," she said.
"The creatives are really interesting and I hope people will be inspired by the photos to enjoy sports with friends and family and release the stress during the pandemic."