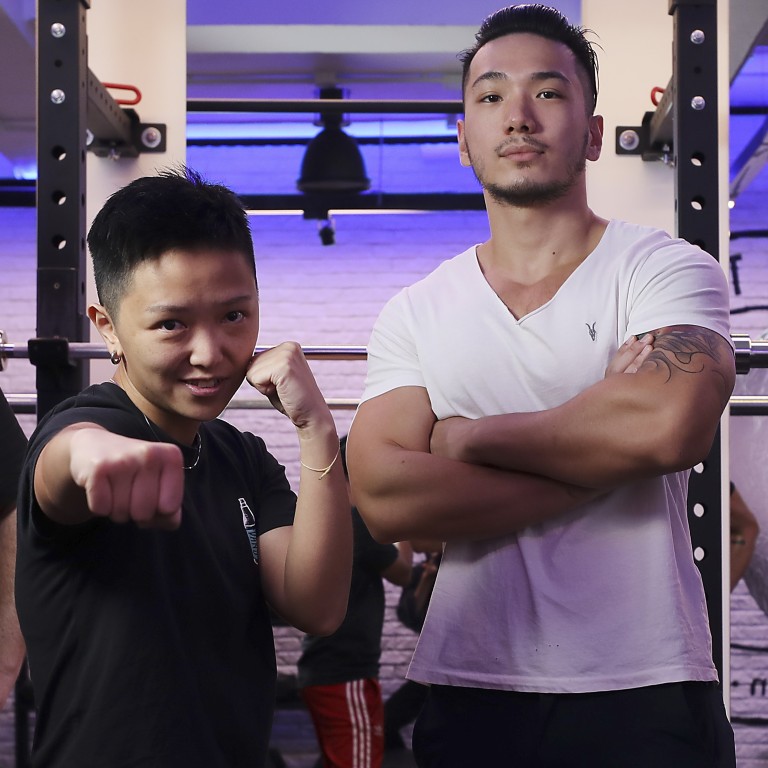 Hong Kong athletes and fitness industry tackling mental health during Covid-19 through short film
Local filmmakers have teamed up with a variety of sports and fitness players for a short film
Called the 'Black Dog', the short film hopes to help fight the stigma of mental health during trying times for all Hongkongers
For Hongkonger "Gemini" Chan Ching-man, being a boxer has taught her a few things about life.
"As a fighter, you are always getting back up," said the 35-year-old. "You're always coming back from something, some type of setback, and moving forward."
Chan is one of the stars of a local video titled "Black Dog" by Creative Theory Group, a visual content studio founded by Harry Pang Man-chung and Thomas J. Elliott. The video tackles how
athletes and everyday fitness industry players
such as Chan – along with mixed martial artist Ramona Pascual, personal trainer Jen Mackay, Muay Thai coach Jeferson Oliveira and runner David Hajjar – tackle anxiety and depression in such unprecedented times.
Elliott, who served as the short film's writer and director, said mental health has taken on a significant role during the global pandemic. The "black dog" analogy comes from former British prime minister Winston Churchill who used the expression when alluding to his periodic bouts of depression.
"Obviously from a mental health perspective, the effects of (the coronavirus) are going to be felt for years to come," said Elliott. "So this was a story we were interested in doing and we have a lot of ties to the sports industry here. So we were looking for a specific lens to which we could tell a mental health story, and a positive mental health story too."
Hong Kong has been ravaged by Covid-19
and its restrictions on businesses and everyday lives. Gyms, fitness studios, sporting events and various recreational facilities have been closed for substantial periods during the year, while industries such as restaurants have found themselves shut down except for takeaway meals because of the government's social distancing measures.
Hongkongers are the
fifth most stressed population globally
, trailing only South Korea, Nigeria, Taiwan and the United Arab Emirates, according to a 2018 survey of 23 economies by United States health insurer Cigna.
Up to 92 per cent of people in Hong Kong face stress in their daily lives, well above the global average of 86 per cent, while 17 per cent said they were unable to manage their stress, according to the survey. This study was done before the pandemic started.
Personal trainer Alex Chung Cheuk-ki, who narrates the film and also has his own fitness company Stryde App, which lets users share their fitness goals on a social platform, said when the first round of restrictions came into effect early this year, his entire industry went into panic mode.
"The first issue was keeping the lights on," said Chung. "Because when we stop working we stop getting paid, so that was the biggest issue. And then on top of that, as a personal trainer and founder, I have to look the part, so when I couldn't work out, that took it's toll on me."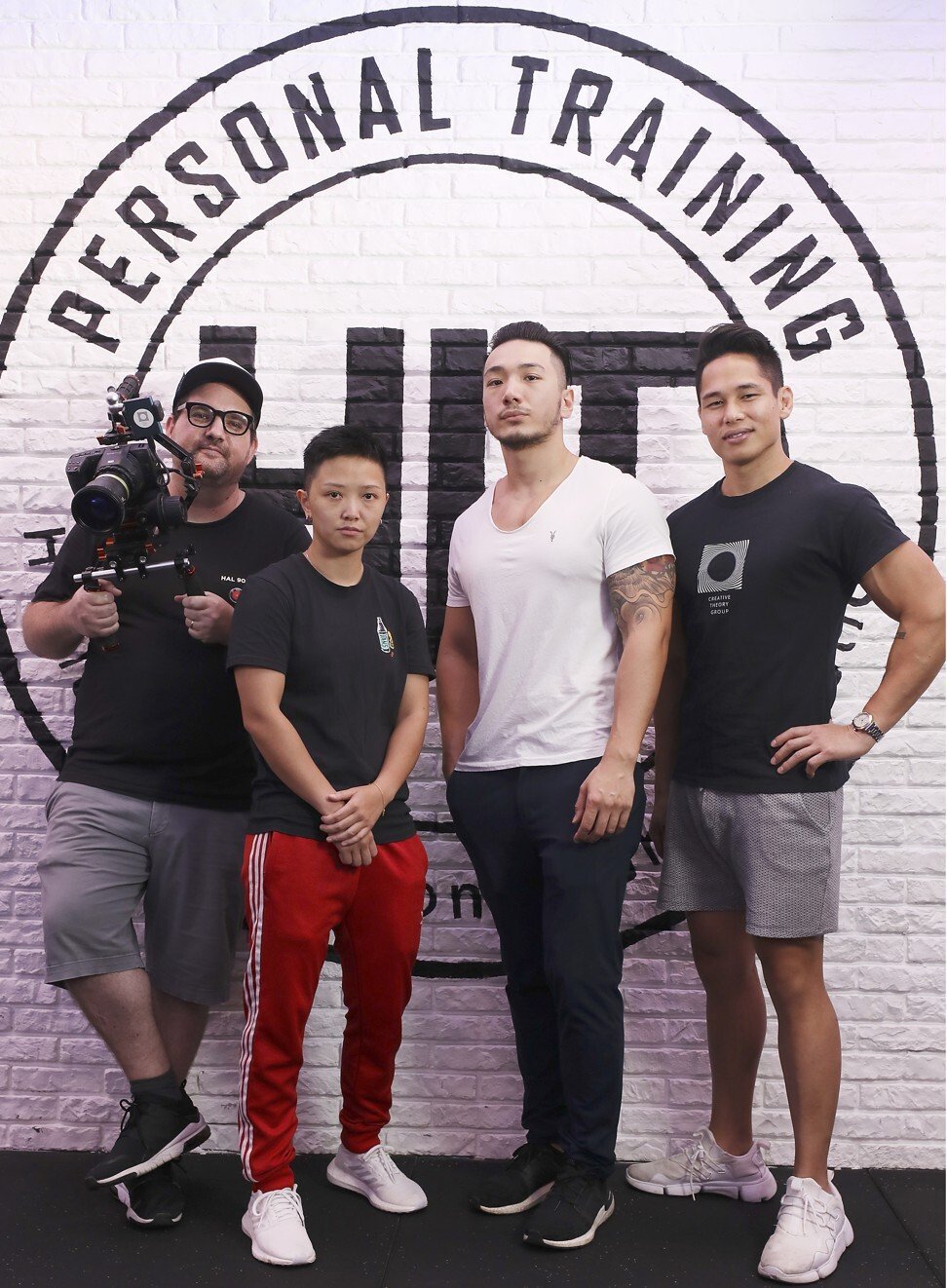 Chung said the various waves of restrictions, which at one point late in the summer had every gym and recreation facility shut down and masks even required for outdoor exercise, were difficult to navigate.
"I had to adjust my workouts and my lifestyle so I didn't fall off the rails too hard," he said. "And then when things started opening back up (in the summer), and things were looking up, the third wave hit. That was the worst."
Chung said he jumped at the chance to narrate a video so close to his heart, as he said mental health is a crucial part for his clients when undertaking a fitness and wellness journey.
"I think there is still a lot of stigma with mental health, so being part of that normalisation and the conversation was really important for me."
Chan, who fights in the super flyweight division and hopes to challenge for a title in China when the boxing world resumes, said her entire career was basically put on hold out of the blue. However, she adjusted and started training on her own, and has also found some welcome surprise benefits.
"I've been able to spend more time with my family, which has been really good, and friends as well. I've also started to teach (boxing) in Hong Kong and I think it is quite interesting that a lot of females want to learn how to box."
Chan said the pandemic has brought her closer to her family and allowed her the time to explain her life goals, an odd choice compared to traditional routes when it comes to career aspirations.
"I talk to my parents quite a lot, they finally know what I am doing. They didn't really know what I went to China to do, but I've been able to explain to them that I am a professional boxer and our relationship is getting a lot closer. Of course they worry about me, but now they know a lot more about me and what I do."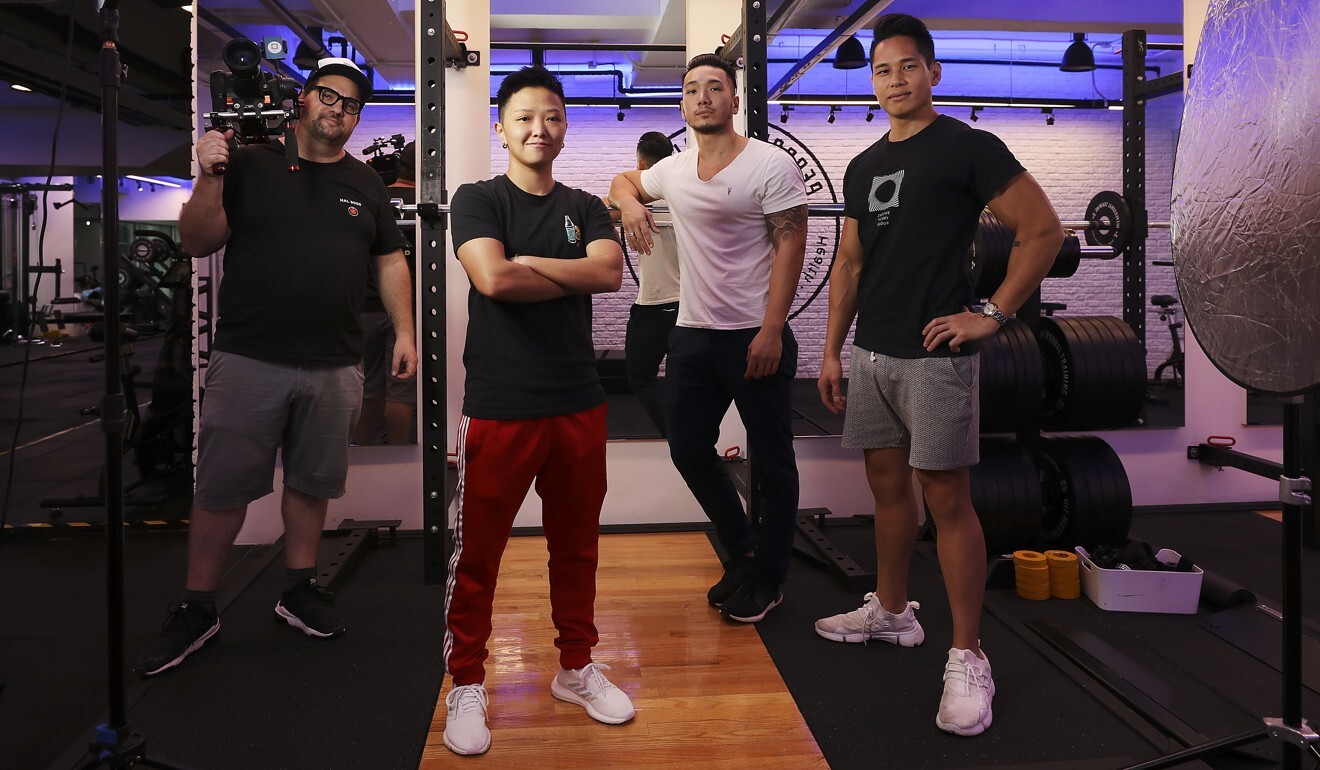 Elliott, who has shot commercials and music videos for a number of international companies, also
wrote and directed the 15-minute film "Shut Off"
, which tells the story of an unprepared Hongkonger who is stranded in Wuhan after the city's unexpected lockdown. The film was released earlier this year and produced by Pang.
He said the "black dog" analogy works well for athletes and regular people alike because it allows for a form of visualisation which can help make battling negative thoughts and feelings a more tangible and manageable battle.
"I think its important to realise what your triggers are, realise what makes you anxious or depressed, and I think the 'black dog' is a good analogy for that because you can visualise it, and go, 'I feel that feeling of something creeping up on me that is making me uncomfortable', and it gives it a face."
Pang, who served as the film's producer, said it has already had a positive impact on the community since being released in September, and a number of people have reached out to them wanting to share their stories, too.
"In a year like the one we are in for storytelling in Hong Kong, we had to make this story because no one else would, or could."
This article appeared in the South China Morning Post print edition as: how athletes can fight anxiety