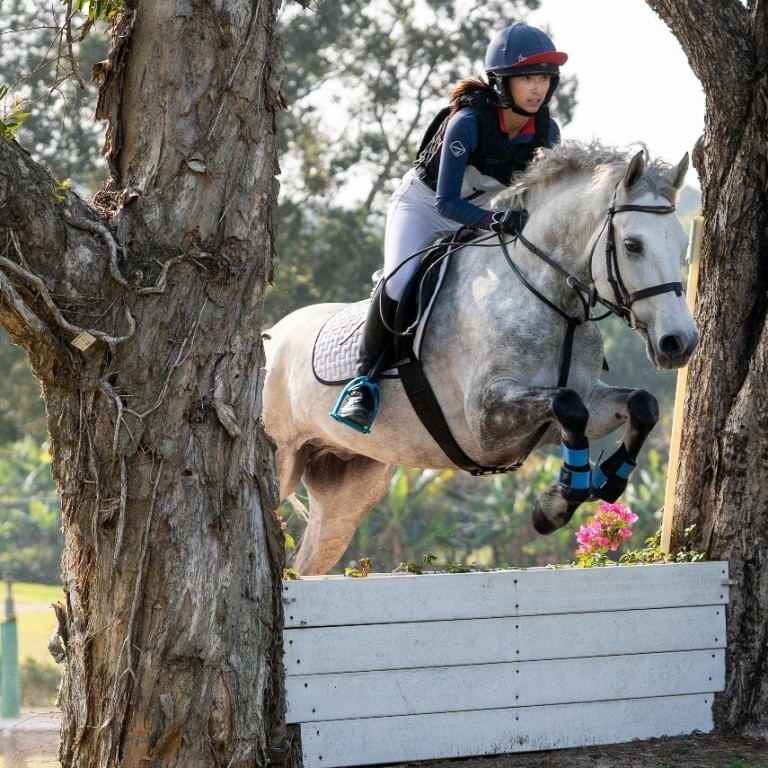 Teen rider Daniella Lin uses Hong Kong prize money to compete in England and wins Kelsall Hill eventing tournament
Lin wins the Kelsall Hill BE100 Open in Cheshire aboard A Sparkling Bellini, beating out Olympic medallist Jeanette Brakewell
She has been riding since 11 years old and hopes to one day represent Hong Kong in international cross country competitions
Daniella Lin always wanted a career working with animals, particularly horses. The teenager is well on the way to fulfilling her goal after making her mark as an eventing specialist in Hong Kong and overseas.
Lin marked herself as a future Hong Kong star after winning the Kelsall Hill BE100 Open in Cheshire, England. Her success came soon after she won the Hong Kong Equestrian Federation (HKEF) Inter-School Eventing Challenge for riders aged 14-18.
Her Kelsall Hill performance aboard A Sparkling Bellini came against seasoned riders including Britain's 2004 Athens Olympic silver medallist Jeanette Brakewell, who finished fourth on Jack Daniels behind Lin, Hannah Bate (The Graduate) and Katie Magee (Fairfield Mollymac).
Simon Griffin, the HKEF's Equestrian School sports coordinator, said: "This is precisely what the HKEF hopes to do with the HKEF Interschool Equestrian Challenge.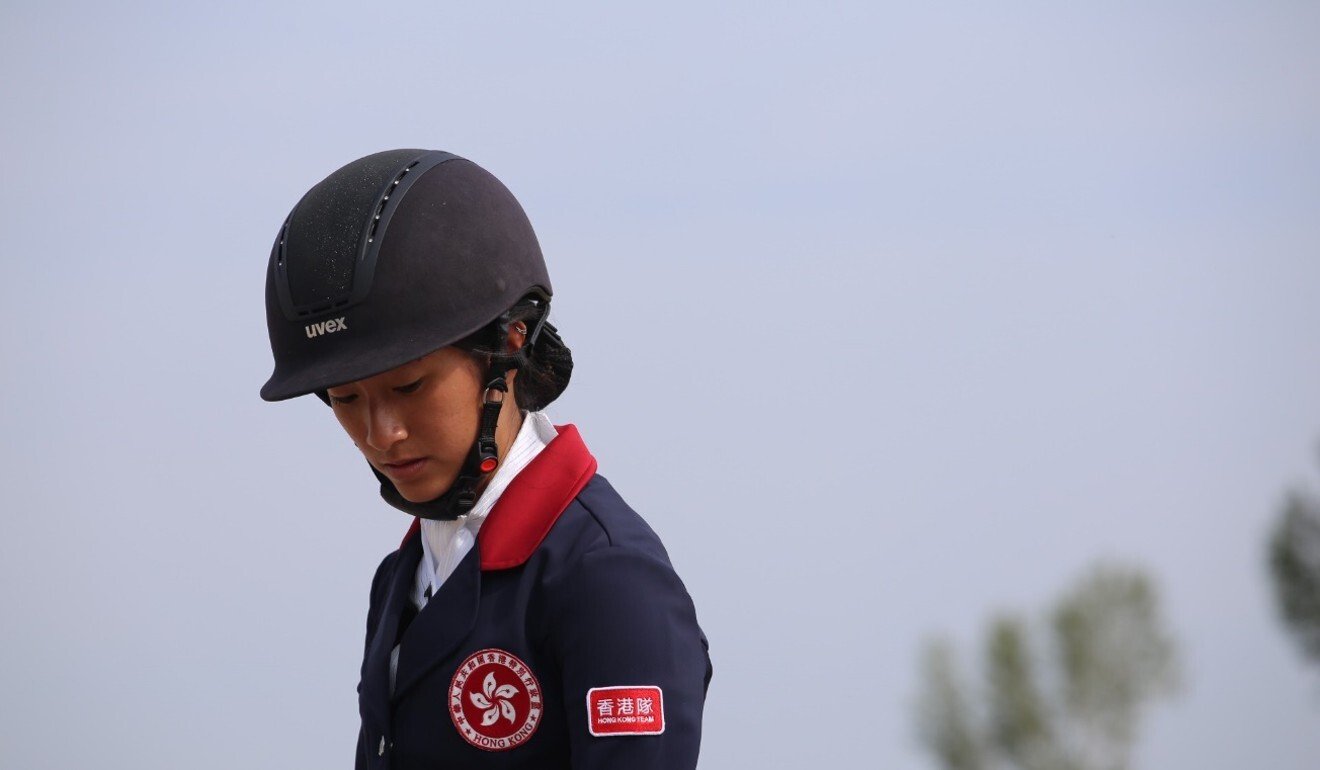 "We wish Daniella all the best of luck with her equestrian endeavours and her university course. We are pleased to have had Daniella compete in six editions of the HKEF Inter-school Challenge, all the way from when she was 13 years old."
The Inter-school challenge, started by Griffin in 2007, was launched to help young riders develop their skills and raise the profile of equestrian sports in Hong Kong. The senior Eventing Challenge for older teens was introduced in 2019.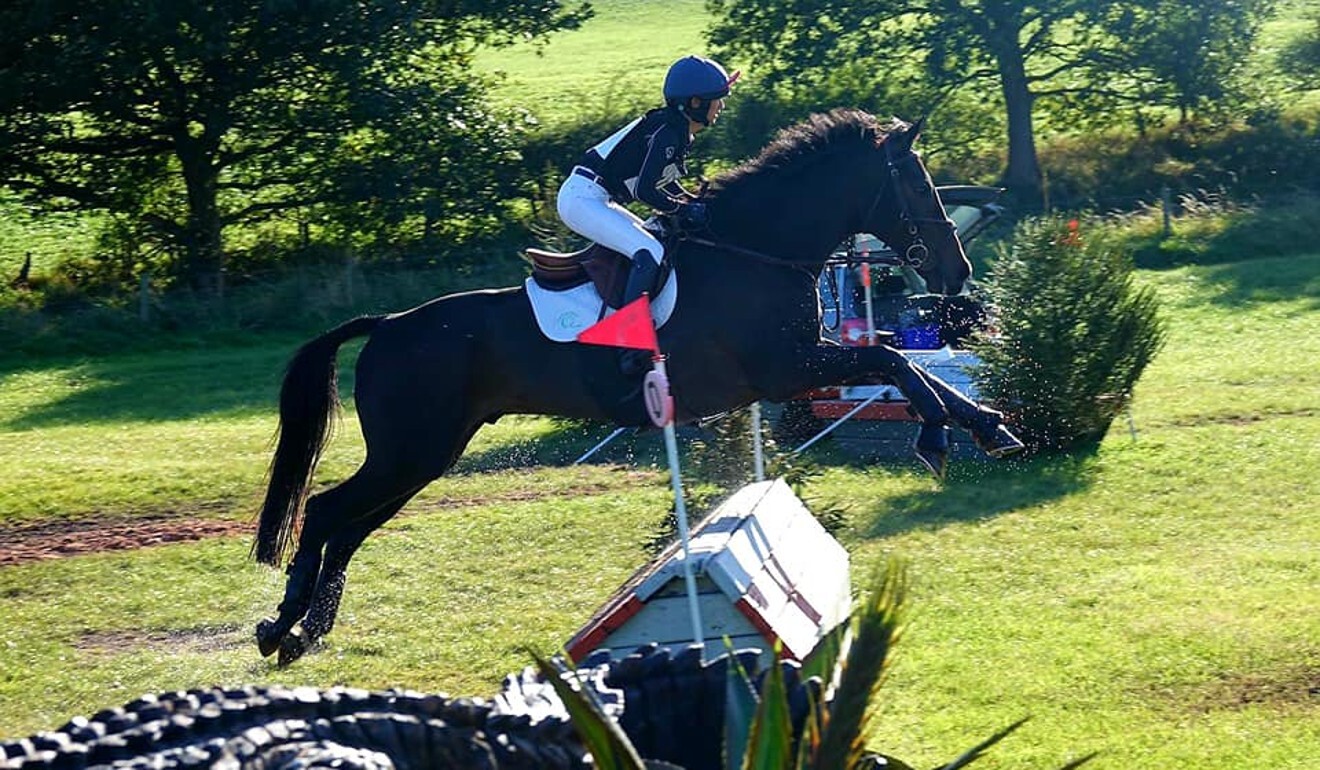 Lin used the HK$10,000 she won in the Hong Kong event to help her compete in the UK.
"We are really excited that Daniella has used her experience in Hong Kong competitions and, more importantly, her prize money, to make her mark on the international stage," said HKEF vice-president Soong I-ping.
Lin's success in an overseas event was fuelled by her experience riding in Hong Kong having competed in a number of competitions at home and abroad. In the 2020 interschool series, she took part in five one-day events, placing in her last three rides and twice with a winning score.
After her recent move to the UK, Lin joined the Hong Kong Equestrian Performance Plan (HKEPP) Overseas Youth Squad sponsored by the Hong Kong Jockey Club and began to take part in 100cm competitions.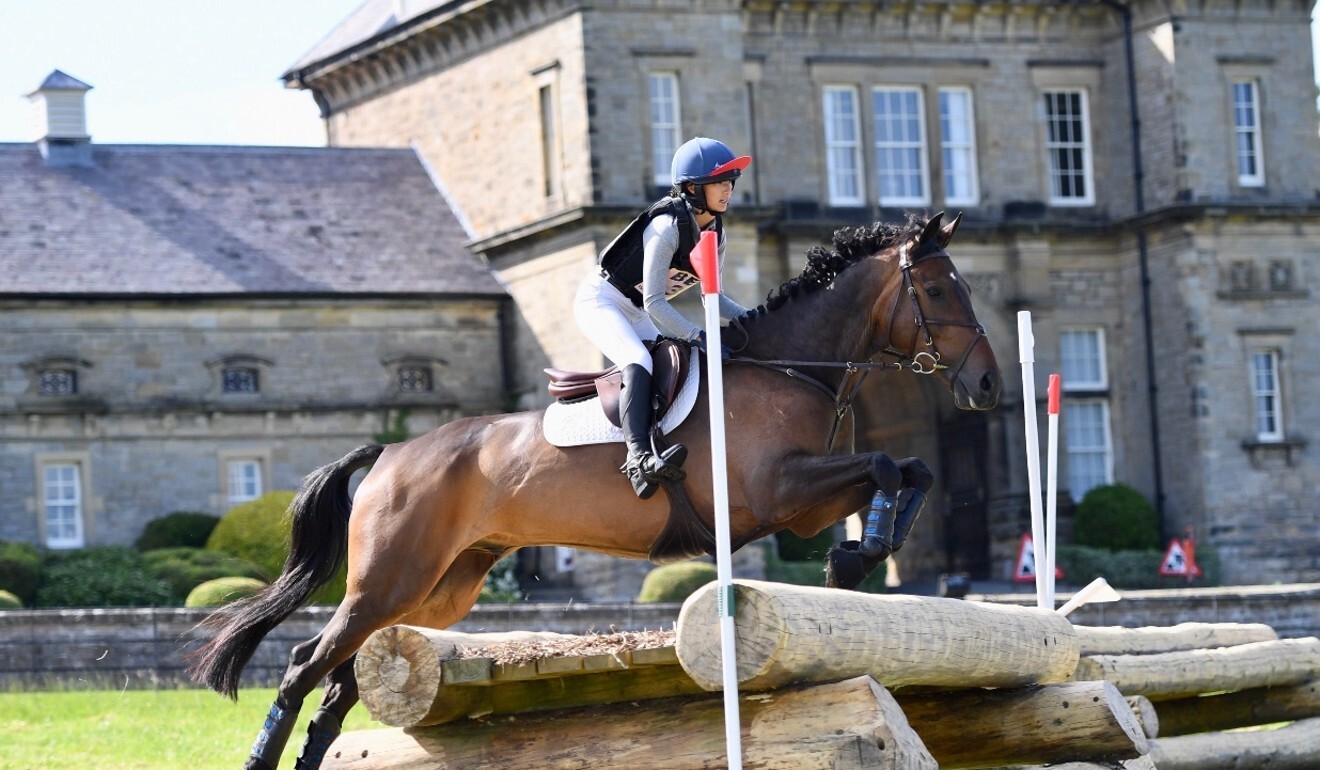 Last week she finished ninth in an event at Norton Disney, Lincolnshire. Lin started riding as an 11-year-old and was soon wooed by the challenge of cross-country eventing.
"I was uncertain [at first[," she said. "But as I saw my horse thrive in this new environment, I learned to enjoy the dynamics of the discipline, spurring my ambition to pursue eventing professionally, taking on new levels, with hopes of representing Hong Kong internationally."
This article appeared in the South China Morning Post print edition as: Hong Kong teenager Lin rides to England victory