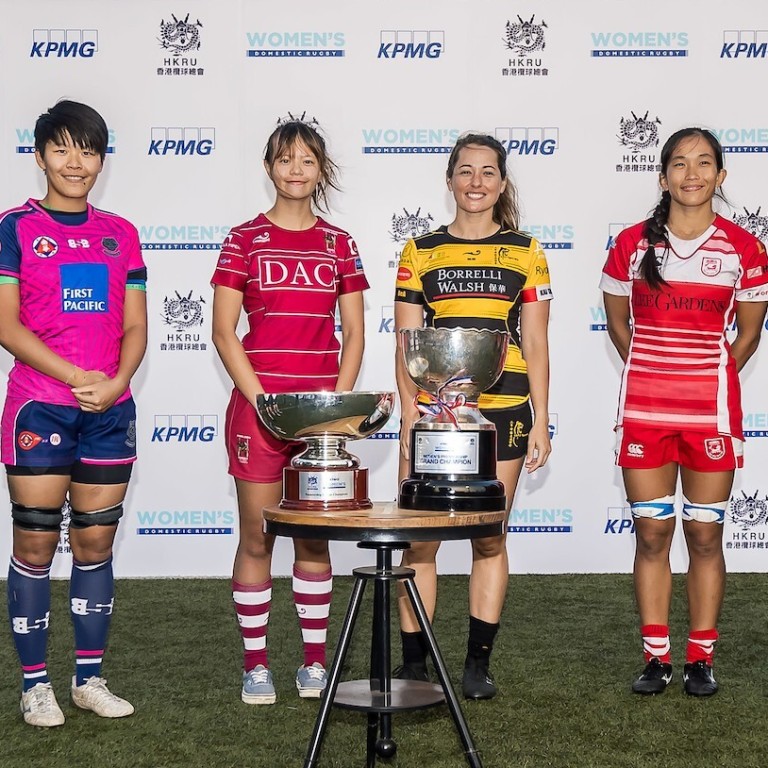 Hong Kong Women's Premiership 2020-21 season preview – coaches and captains share Covid-19-impacted preparations and expectations
With all six teams aiming for top-four finishes, is this Hong Kong women's rugby's most competitive season yet?
'Massive reliance' on the club season to dictate national team's 2021 World Cup qualifiers, says head coach Hull
The
KPMG Hong Kong Women's Premiership
2020-21 season
kicks off on Saturday, November 7
after an unprecedented nine months off. While players and coaches had brief spells of training before stricter Covid-19-related measures were implemented in the summer, most savoured their first taste of rugby at last weekend's Valley Fast Fifteens preseason tournament at King's Park.
Counting down their final week of the Hong Kong Rugby Union's four-week return-to-play protocol, all six teams are raring to start the 10-round campaign, hopefully paving the way for the still-halted National Leagues.
With the 2021 Rugby World Cup in New Zealand tentatively postponed to next September, fresh recruits and familiar faces will be eyeing a place in the national team's qualification campaign next March. The Hong Kong women's 15s made history in 2017 after becoming the
first and only HKRU team to qualify
for the quadrennial event.
"For us, club rugby is the bread and butter," said HKRU head of women's performance and national 15s coach Jo Hull. "Without the club game thriving, we're not going to have a good national team. We massively rely on the club game's continuous improvements. It's just so, so good to be back."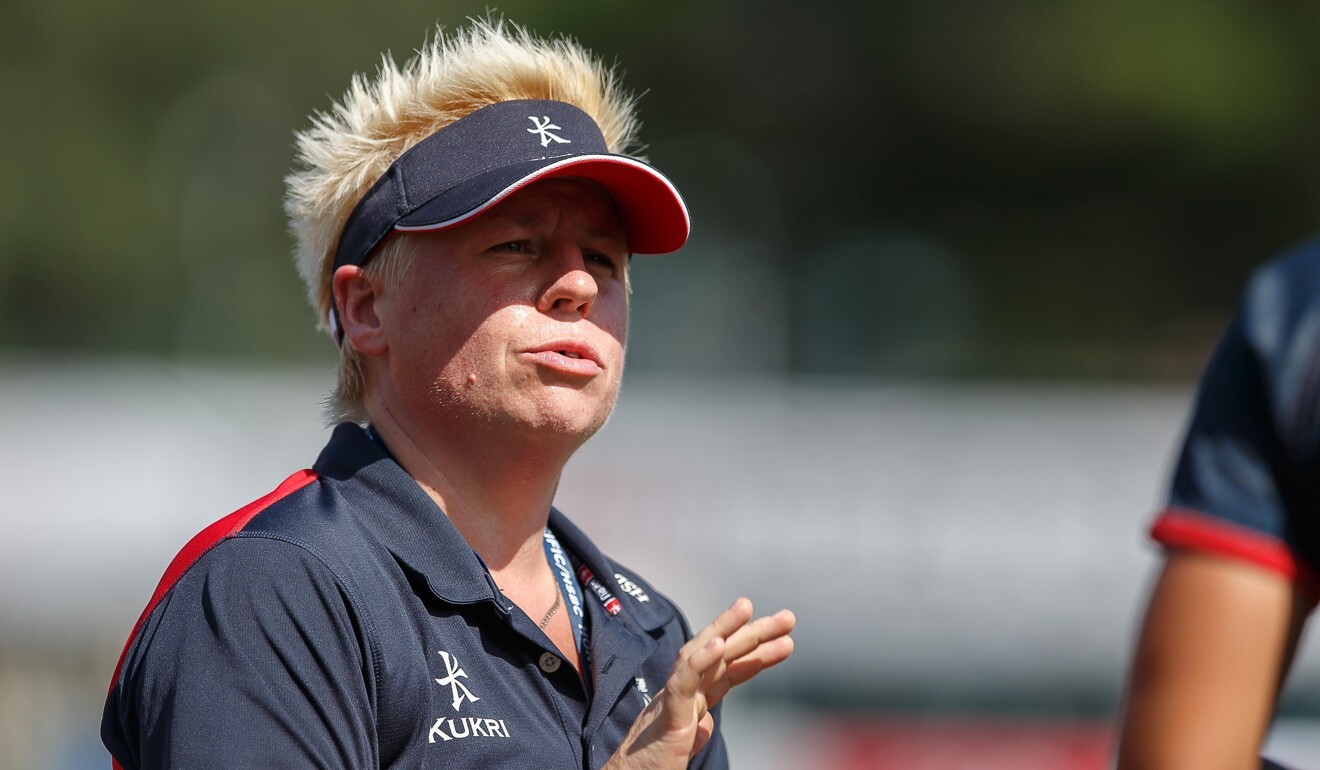 "The players know they have to perform at club level to be selected. There's a buy-in to do that week-in, week-out. Now there's a massive reliance on getting through the club season, improving every week, and utilising it as a springboard for when we go into the ARC [2020 Asia Women's Championship, the Asian qualifier for the World Cup]."
Starting with the reigning league champions Societe Generale Valley Black Ladies, here is a breakdown of each Premiership team's pandemic preparations and campaign expectations. There are two fewer teams in the league this season, meaning there will be no relegation to National League 1.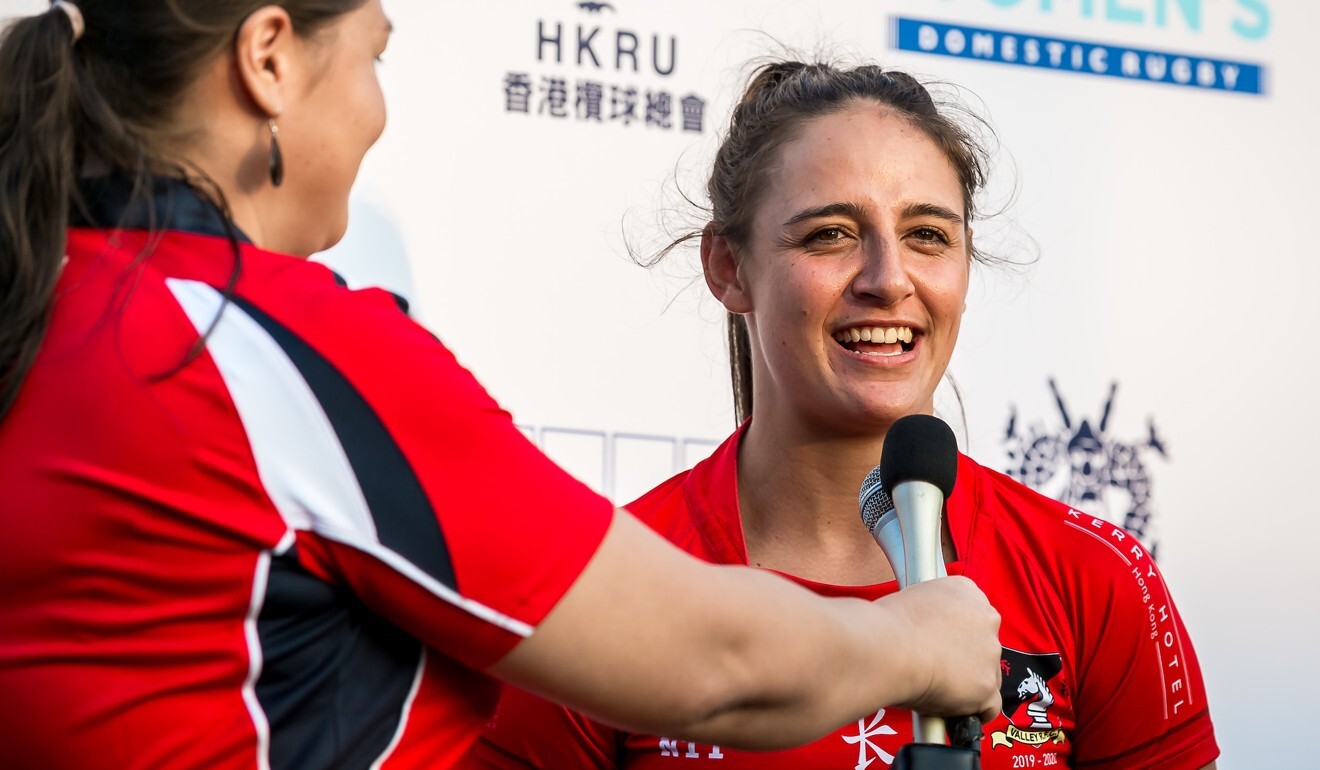 Societe Generale Valley Black Ladies
Coach: Bella Milo
Captains: Claudia McMeekin, Jasmine Cheung
2019-20 season finish: 1st
2020-21 season expectation: 1st
Last year's Premiership and Grand Championship winners will strive to continue their season-long unbeaten run despite losing several key players, including former MVP
Suzanne Sittko
to retirement and former captain Caitlin Spencer becoming a new mother. While acknowledging the chasm in experience, coach Milo insists her young guns are fully capable of rising to the challenge. Watch out for captain McMeekin, the versatile Riva Brill and hooker Karen So Hoi-ting.
"My expectation is to put Valley in a good position to defend both [the league and Grand Championship]," Milo said. "The [Fast Fifteens] weekend was a good indication of where we're at and gave us a bit of clarity. It's quite exciting to see what we have and being able to breed new players from last year.
"Logistically, it's been a bit of a training nightmare for coaches, but it's just nice to get back. Prep has been great and we've got a great and committed group of girls.
"We've a couple of new girls who joined us from the [second team, Valley] Reds last year. We've had a number of players leave Hong Kong for different reasons, and a few who have just retired, so we are calling upon our second-tier players to step up to the plate. The good thing is they've grabbed it with both hands."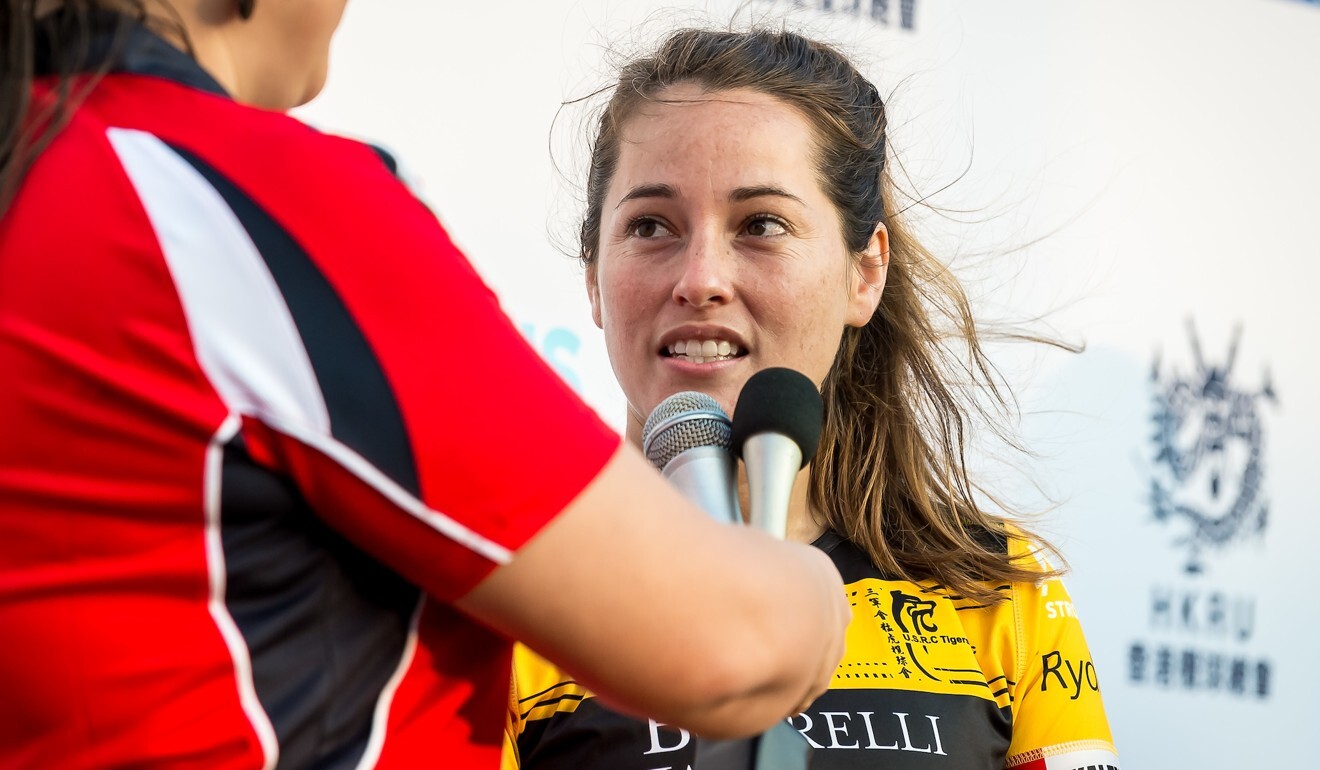 Borrelli Walsh USRC Tigers
Coach: Fan Shun-kei
Captain: Lindsay Varty
2019-20 season finish: 2nd
2020-21 season expectation: 1st
Tigers have made their intentions clear by recruiting Hong Kong internationals Chong Ka-yan and Iris Lam Tim-yeung. Captain Varty, who remarkably enters her 20th season with the club, says coach Fan and his staff have ensured their transition from Zoom to pitch will go as smooth as possible. She highlighted full-back Bena Yu Bo-yan, winger Nam Ka-man, former England under-20s player Emily Underwood and former South Africa sevens player Tyler Botha as players to watch.
"We came second last year in the league and grand champs – the year before we won the grand champs, so we're hot on the heels of Valley," Varty said.
"We'd love to win both and that's got to be our aim. It will be tough, and all credit to the other teams who have got some new girls so we don't know what is coming.
"We've got a lot of depth in our team, with a lot of new girls adding an injection of youth. We've also got some other girls who will add an extra X-factor. Rugby was a weekend ritual and I think everybody missed it a lot. Eight or nine months out is the longest time I think a lot of the girls haven't played for."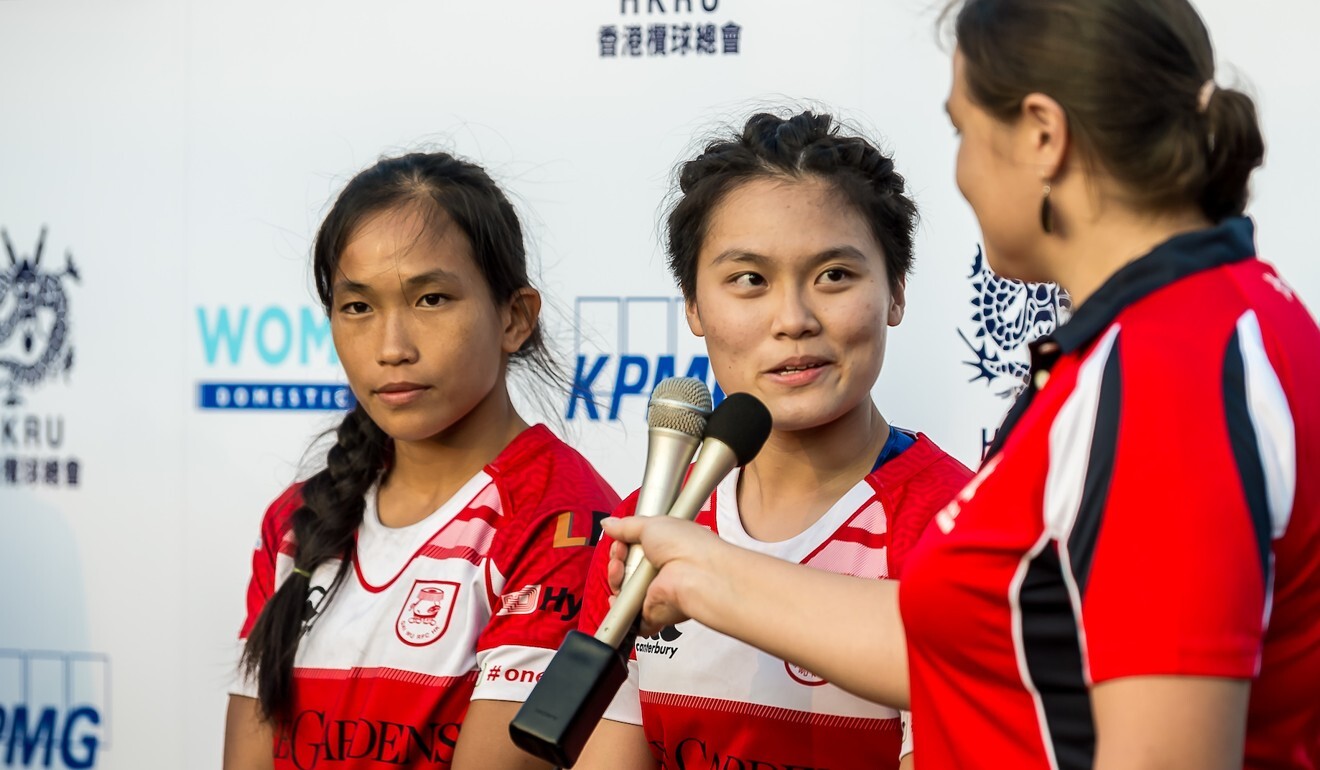 Gai Wu Falcons
Team representative: Pun Wai-yan
Captains: Melody Li Nim-yan, Jasmine Fung Hoi-ching
2019-20 season finish: 3rd
2020-21 season expectation: Top two
Gai Wu will be desperate to return to their usual title-contending role after a tough third-place finish last season. Pun, a Hong Kong 15s and sevens international, is pleased with the squad's depth and trajectory. She recommended keeping tabs on young talent Lee Tsz-tung, who was recently promoted from Gai Wu Fawkes from the divison below.
"Preparations are as good as they can be. I think we are building nicely towards the first game," Pun said. "We have a number of players pushing up to the first team so I'm very excited to see them play and start challenging some of the players. It's also the first time in a long time we have the sevens players available.
"Our external goal is to win games, while our internal goal is to create depth and competition within the club. The first few games will be tough as it'll be the first time we will have played together as a team. But if we are focused on the task, the result will look after itself.
"The opposing teams are also improving every season and now that it's down to six and only two [Grand Championship] rounds, all teams must be on point from the start."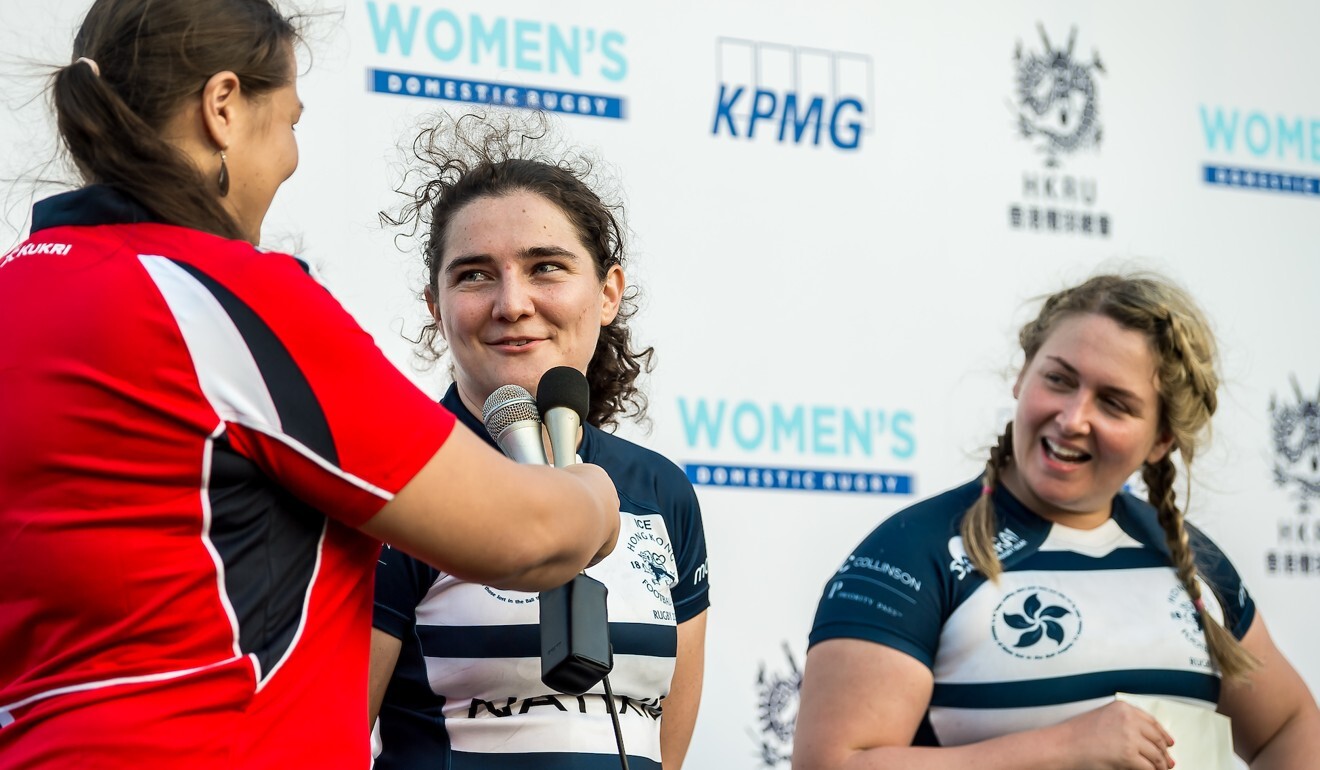 Natixis HKFC Ice
Coach: Peter Ayres
Captains: Aileen Ryan, Cheryl Gourley
2019-20 season finish: 4th
2020-21 season expectation: Top three
Ayres, who still aches from last season's paper-thin end-of-season loss to Gai Wu, has used the shortened preseason to test new acquisitions and tactical systems. Having already prearranged a hungry group of fresh university graduates, Ayres hopes his always reliable forwards and "old heads" can help lead the way to a top-three finish. Keep an eye on Rosie Wright (younger sister of former Hong Kong sevens captain Mark), UK rugby league import Georgia Cutt and promising youngsters Sofie Fella and Janessa Pong Po-yin.
"We all agreed that four weeks was sufficient to get up to speed but in hindsight it's a very short preseason," Ayres said.
"We haven't changed anything drastically. We only had a week of preseason in the summer before it shut down again, so it's really getting everything re-engaged and firmed up with the players.
"We have to target to take down one or two of these teams in the league matches. We've got an interesting situation where a lot of our recruitment is in the backline – we've brought in about seven new ladies – so it'll be a good chance for them to get their taste of rugby in Hong Kong."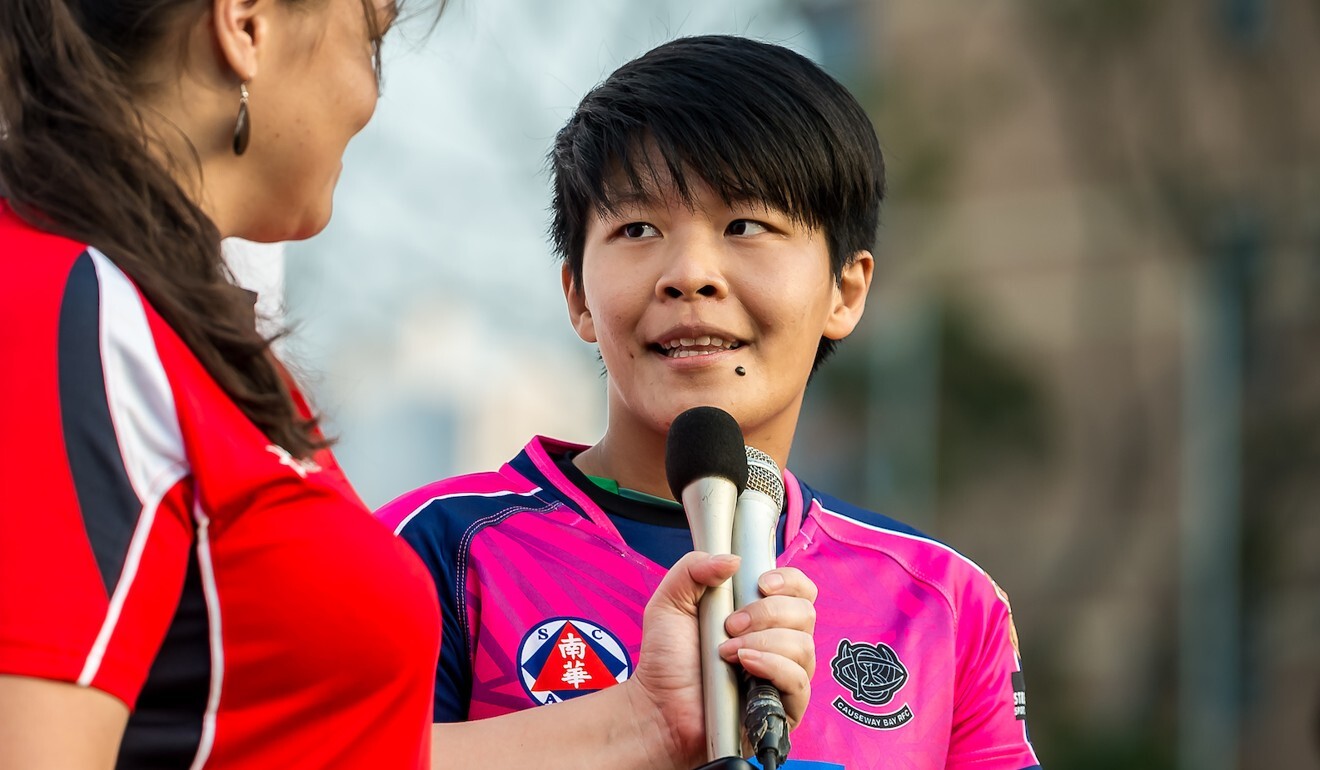 SCAA First Pacific Causeway Bay
Coach: Wong Tsz-ying
Captains: Choco Chan Yan-yi, Au King-to
2019-20 season finish: 6th
2020-21 season expectation: Top four
SCAA Causeway Bay have looked inward as they continue to bolster their existing two teams with up-and-comers while taking advantage of a high local intake by launching a third side. Coach Wong is certain the club's strong forward line and all-inclusive team mindset will help ignite a big season. With three veterans leaving the club, it was time to unearth diamonds in the reserves. Wong said to expect big improvement from flanker Tina Ho Hau-yan and outside centre Michelle Law Nga-wun.
"We got back on the pitch very late – we've only had about a month and a half – so preparation has been extremely important," said Wong, who spent 19 years at Gai Wu as a player. "Aside from our international players who have kept up with the international programme, we have been finding different ways to keep our players' fitness levels and morale up. We have to be ready from the moment we step on the pitch.
"This season we've got a lot more young players joining the club – some have played at national youth level and will go straight into our first team, others may go into the second or third. We're delighted to have achieved this and our philosophy is to make sure everyone gets game time. That's the best way to improve.
"It's the mixing of enjoyment and focus. We often turn up to training tired from work but we want to spread our team energy through the rest of rugby and Hong Kong. It's been such a tough year for everyone."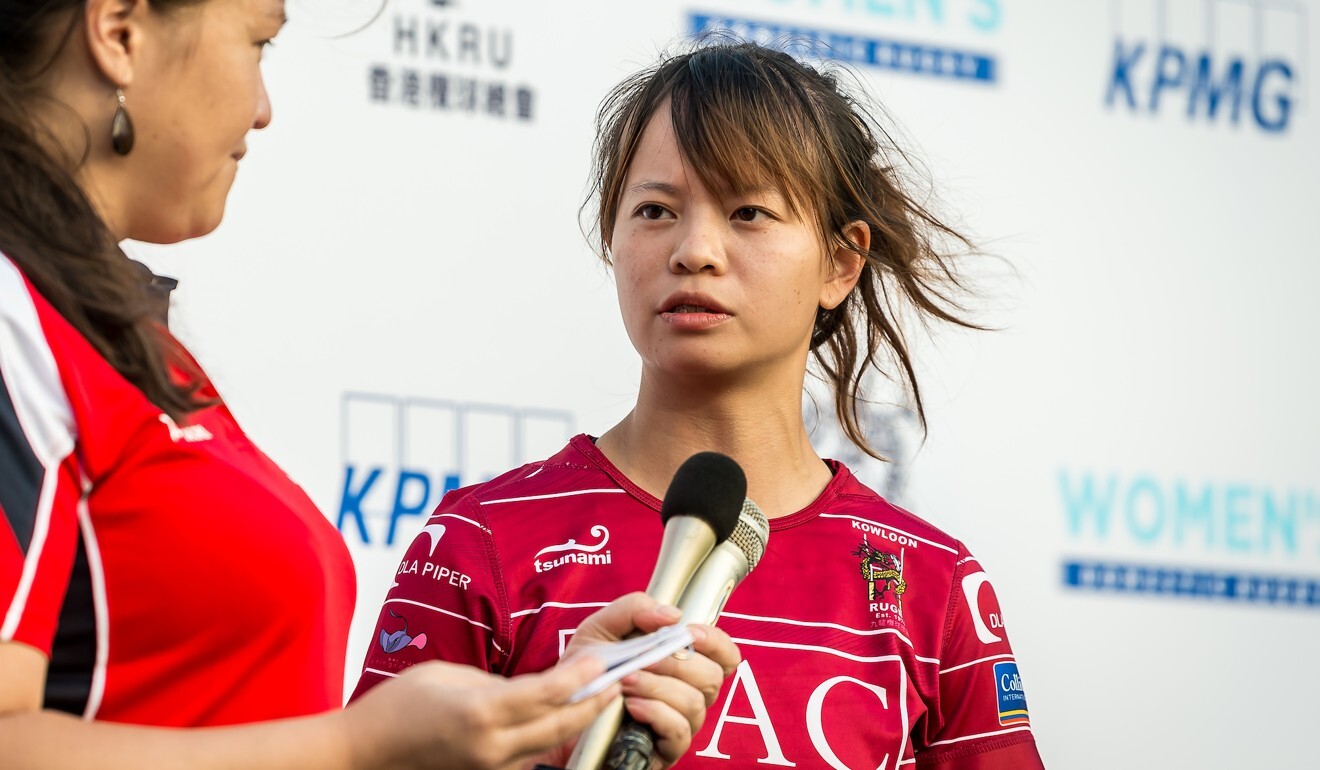 DAC Kowloon
Coach: Terry Sibanda
Captain: Victoria Wong Ching-hei
2019-20 season finish: 7th
2020-21 season expectation: Top three
Kowloon hope to hit the ground running after using the leaguewide pandemic setbacks to their advantage. Coach Sibanda, in his second year, is calling upon his more experienced contingent to rally the young squad as they stay true to the emphasis on squad retention and recruiting from youth team Sai Kung Stingrays. The aim is clear: to get more wins to propel them into the top three. Players to watch out for include forwards Tsang Sin-yan and Yip Cho-kwan and national youth team players Nancy McGillivray and Sabay Lynam.
"We're going to take it one game at a time and take the wins, if possible. By doing that, the season will take off for us later down the line. We want to be top three by the time the season ends. It's a realistic but challenging target. Everybody's in the same boat so it might be possible to sneak a win here or there," Sibanda said.
"The most important thing [preparing] was physicality and conditioning, but we had to do it safely because some of these girls haven't played since February. It's hard to tell until we've played some real games.
"We're taking this year as an opportunity to do well, because everyone's on a blank slate and has had limited training. It's a chance for us – things could go really, really well or really, really wrong. We can develop youth players and improve our rugby. You never know."
This article appeared in the South China Morning Post print edition as: six of the best ready to tackle the new season