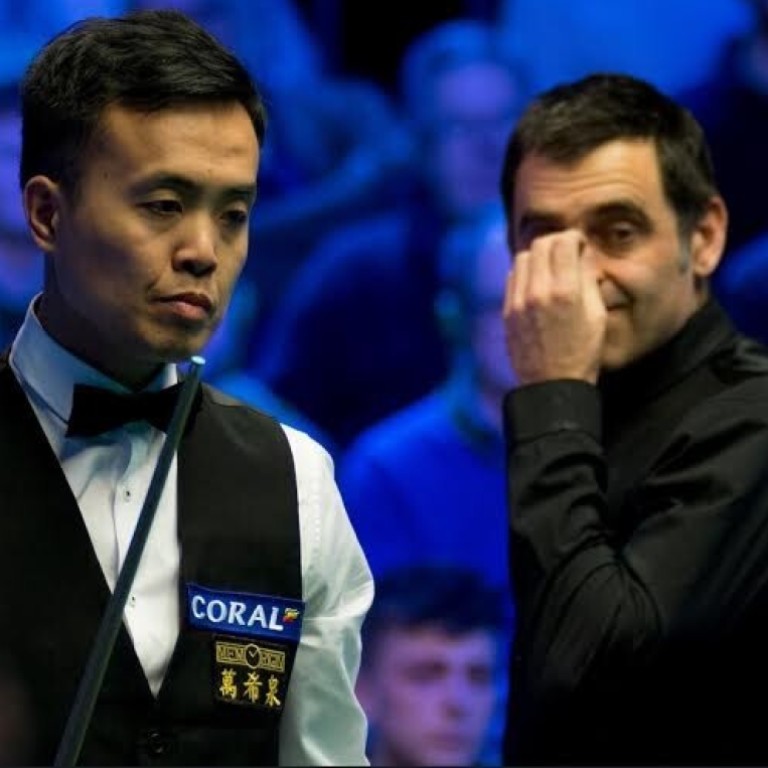 Hong Kong's Marco Fu makes blistering 147 maximum break: 'it could be among the three fastest ever,' coach Wayne Griffiths says
Ronnie O'Sullivan is credited with the fastest televised break and Griffiths says officials are trying to verify Fu's effort is among the top three
The coach says Fu is enjoying his snooker and cannot wait to return to the professional tour once the Covid-19 situation eases in the UK
Marco Fu Ka-chun this week completed a blistering 147 break in six-and-a-half minutes – one of the fastest maximums recorded on film, Hong Kong coach Wayne Griffiths says.
Hong Kong's former top-10 player has been knocking in century breaks over the past few weeks and is super keen to make a return to the world professional tour.
However, he will not fly to Britain until the Covid-19 situation is under control. And, for now, it looks like he may have a long wait with the UK battling a surge in new infections.
"I've been training with him and he is really enjoying his snooker at the moment. His 147 was not just a 147, it was a very fast 147 and may be among the top three ever recorded on film," Griffiths said of Fu's maximum in six minutes, 25 seconds.
"We are trying to verify that. Marco is playing very well and is looking forward to returning to competition but it's basically week to week.
"The general advice from the government and Hong Kong Sports Institute is that they look at a number of criteria and at the moment, we can't really justify going to the UK given its current condition.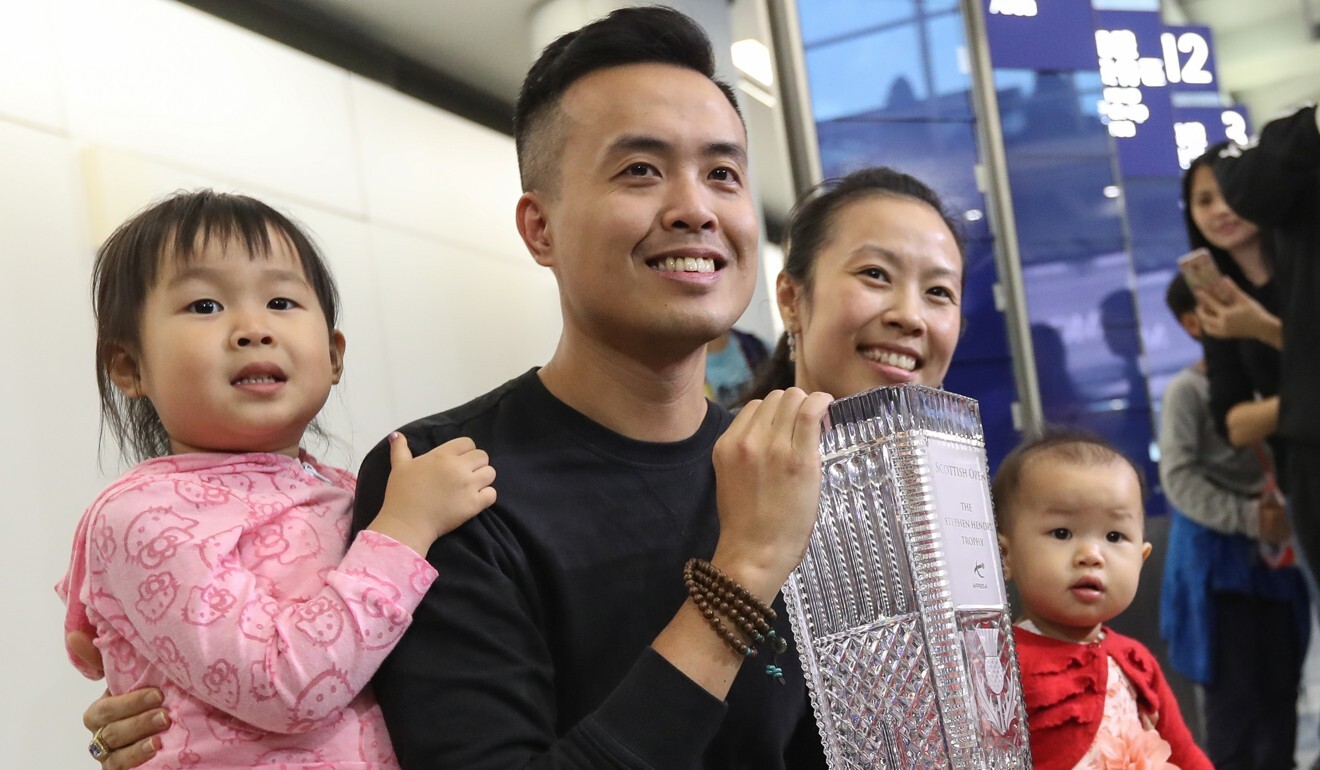 "UK is high on the list of risk countries. But Marco is sitting tight and very keen to get back to the main tour."
World champion Ronnie "The Rocket" O'Sullivan is credited with the fastest 147 break recorded on film, clearing 15 reds each with a black and the coloured balls in five minutes and 20 seconds.
The maximum at the 1997 world championship first round was clocked at 8.8 seconds a shot and earned O'Sullivan a £147,000 (HK$1.5 million) bonus.
Griffiths pointed out that players regularly make maximum breaks during practice but completing snooker's "hole-in-one" in a televised tournament or while being filmed involves another level of pressure.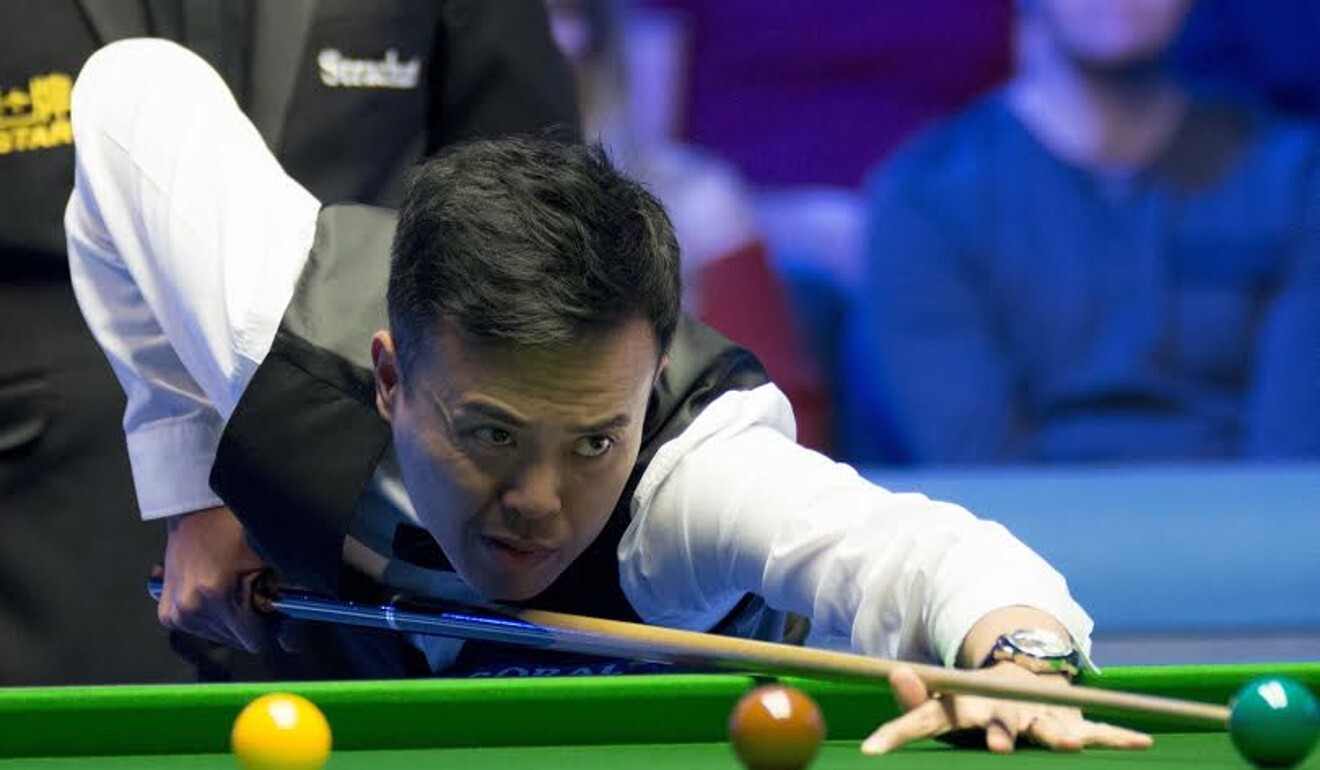 In June, the 42-year-old Fu and other Hong Kong players decided against travelling to the UK to play in the world championship and other events on the tour because of the Covid-19 situation.
Although the UK managed to stem the number of infections in the months afterwards, the country has suffered another surge in cases. More than 33,000 new infections were recorded on Thursday in the UK and the death toll has surpassed 51,000.
Meanwhile, world number two woman Ng On-yee will try to continue her dominance of the local snooker scene when she contests the final of the Hong Kong Women's Open Championship on Saturday.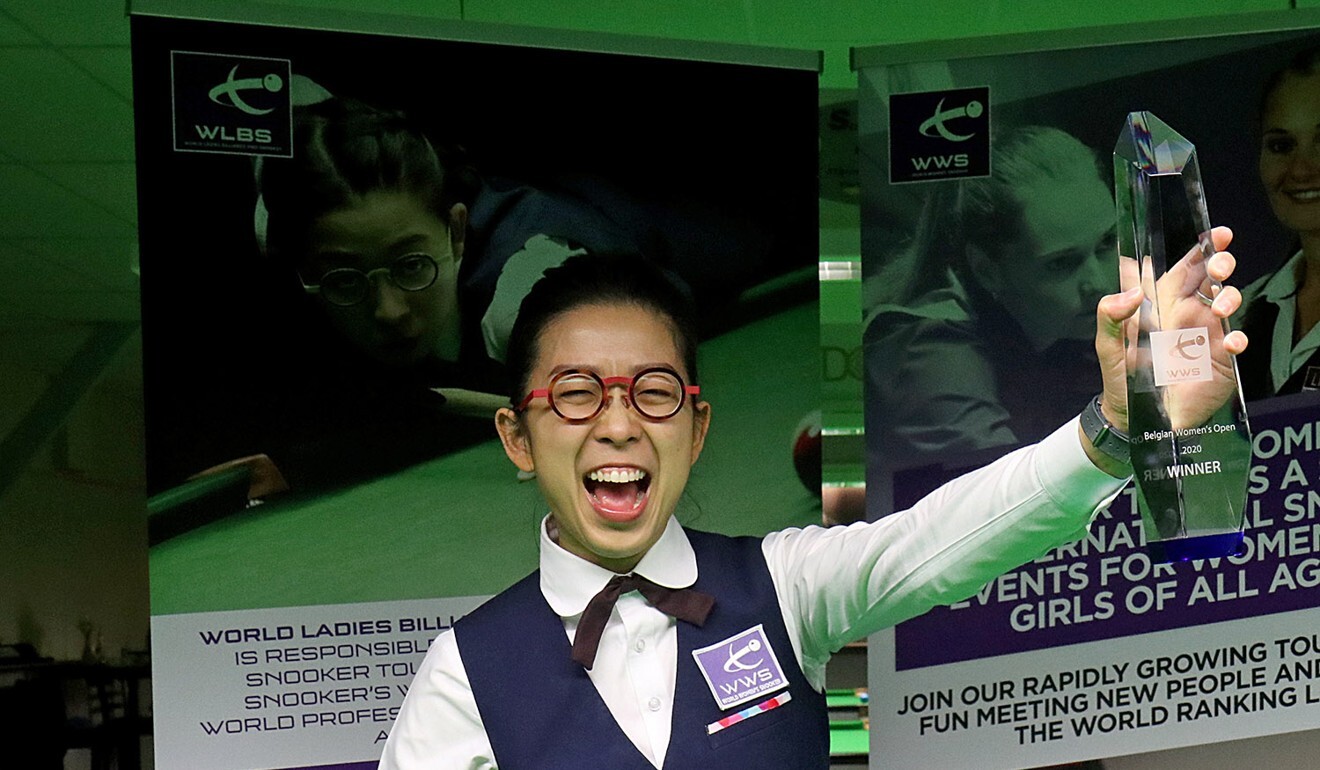 Ng, a three-time world champion, will face Cheung Yee-ting in the final at the Legend Snooker Club in Cheung Sha Wan.
Hong Kong's top women's players have also suffered a lack of competition because of the coronavirus pandemic with World Women's Snooker and the International Billiards and Snooker Federation putting all their tournaments on hold.
This article appeared in the South China Morning Post print edition as: Fu's swift 147 'may be in top three'