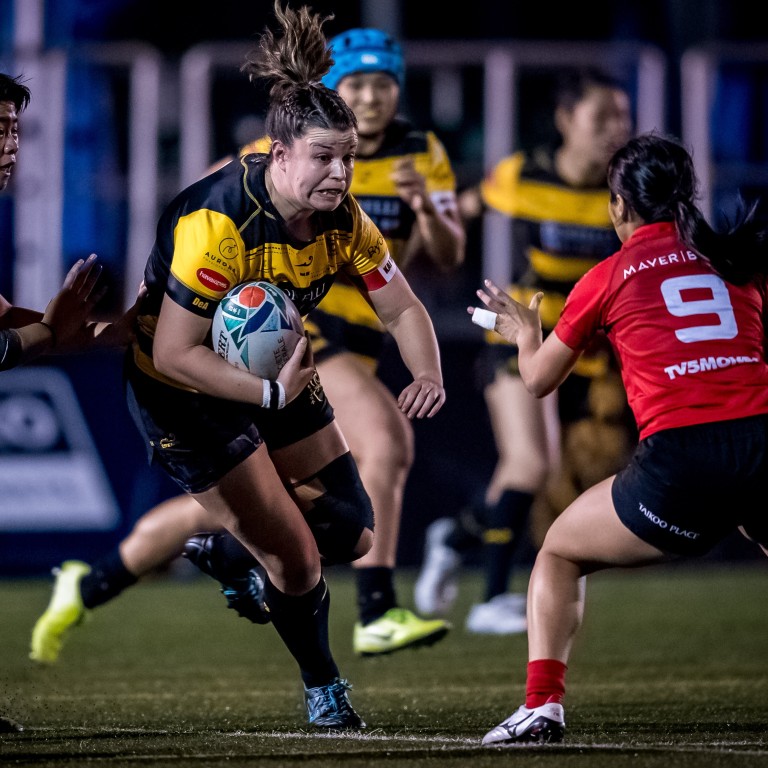 Hong Kong Premiership round four preview – 'this is the big one we have been targeting'
Valley's Beuzeval reveals 15 of 32-player squad are out injured this weekend but refuses to 'make an excuse out of it'
Tigers Ladies captain Varty not dwelling on last week's emphatic win – 'we can't let it make us complacent'
Hong Kong Rugby Premiership fans have already been treated to chaotic starts and major upsets – yet we are barely a third into the Covid-19-shortened 2020-21 season.
As the city continues to tighten up amid increased case numbers, coaches and players will likewise want to put in disciplined performances and avoid the "silly" mistakes from previous rounds.
Simply put, round four is a test of team character. The fixtures have pitted titans-versus-titans in both first divisions.
In the Saxo Markets Men's Premiership, last season's treble champions Natixis Hong Kong Football Club face former Grand Championship winners Societe Generale Valley, while current KPMG Women's Premiership leaders Borrelli Walsh USRC Tigers Ladies take on second-placed threat Gai Wu Falcons.
Will the champions assert their dominance once again? Or can the perennial contenders finally rise above?
"This is the big one we have been targeting," said Valley chief operating officer Grant Beuzeval. "We are pleased where we are, I guess, in second place and with a chance to claw our way up into first if we can get across the line against HKFC on Saturday. But a loss will also put us right back with the rest of the pack.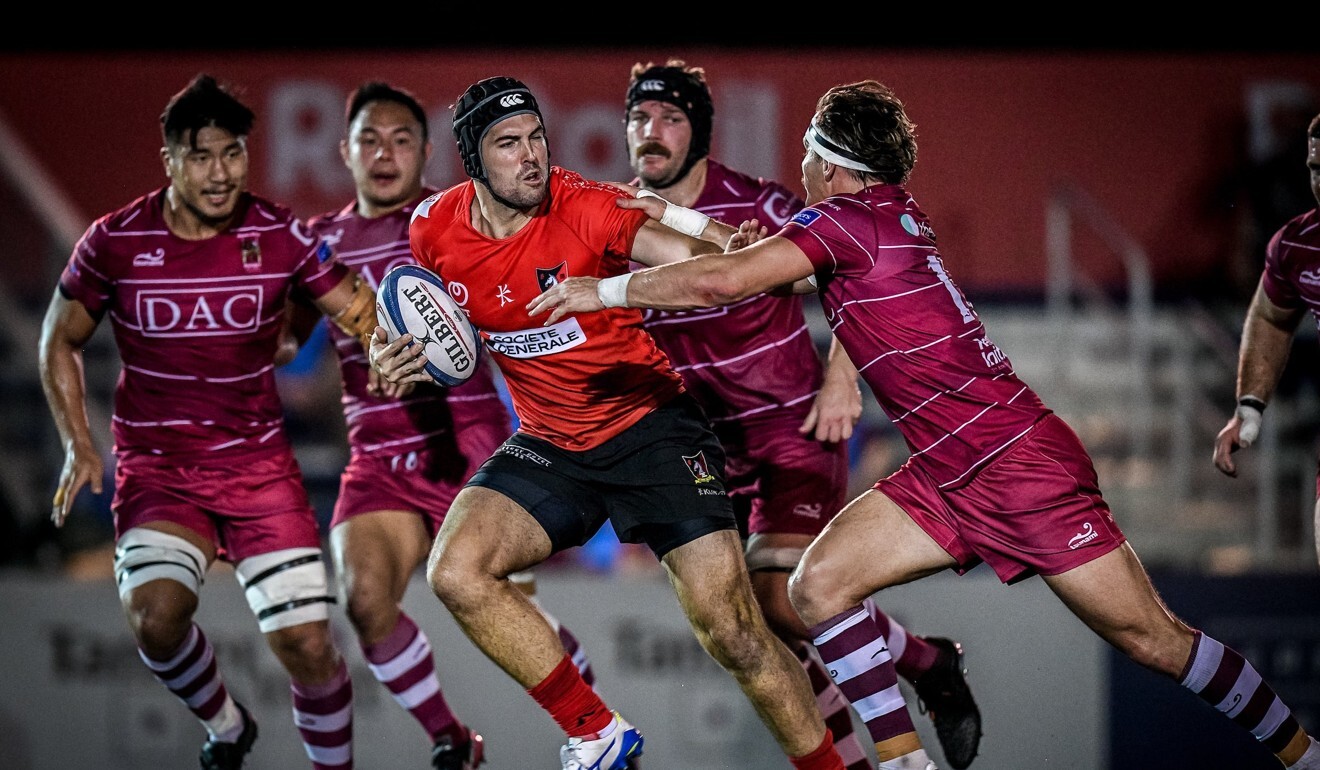 "It's a pity that out of our 32 players we have around 15 guys injured, so you know the five weeks of contact coming in may not have been enough. Every club is dealing with injuries, although maybe not to the same extent, but we are determined not to make an excuse out of that."
The setback means fans will probably see new faces introduced as Beuzeval cited Valley's deep reserves as a "good opportunity to blood against one of the top teams in the league". To kill the king, Valley will need to make it uncomfortable for Football Club.
"Even with their depth, they are grinding wins out and are probably a bit fortunate in the last few weeks – I'm sure they will be keen to address those issues," he said.
"Like everyone in the league, they are a long way from peaking so it will be a good opportunity to have a crack at them. A win would really help build momentum going into the second round. We couldn't beat them either in the league or Grand Final last year. I am sure they will want to try to keep that momentum, that psychological advantage over us. Defence and depth are the keys. It will come down to who can unlock the other's defence."
Meanwhile, DAC Kowloon want to get back to winning ways against Herbert Smith Freehills HKU Sandy Bay after last round's agonising loss to Football Club. A win for either would shoot them into title contention.
In another tight affair, both Bloomberg Hong Kong Scottish and Tigers will want to build on last weekend when they finally opened their accounts. As it stands, Tigers trail the pack by a single point.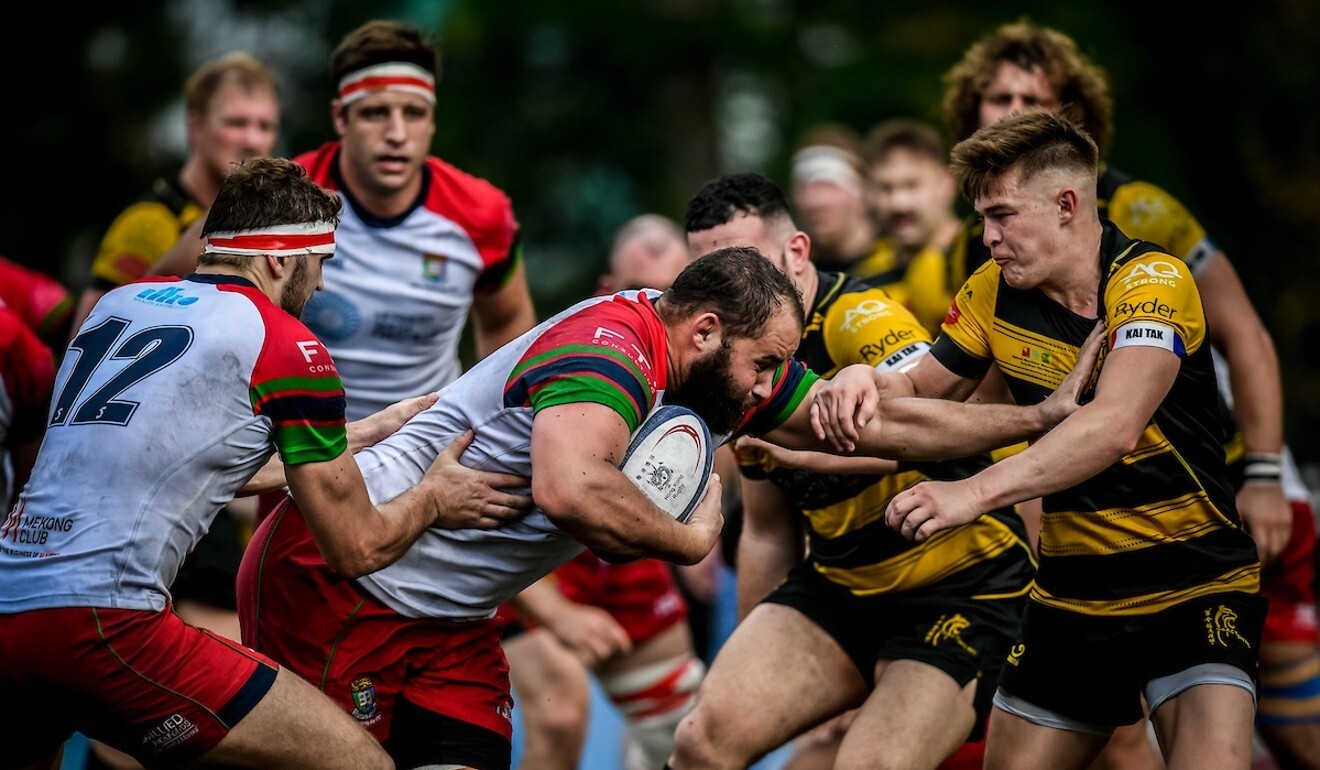 The tasty matchups do not stop there, as in-form Tigers Ladies are keen to extend their 100 per cent league record against Gai Wu, who slipped up for the first time last week.
Tigers Ladies have a relatively comfortable four-point lead with a stunning 130 points goal difference, helped by their 13-try demolition of SCAA Causeway Bay Phoenix last week.
Captain Lindsay Varty, whose high-aiming preseason predictions have so far been spot on, is delighted with her team's run of form but remains cautious leading up to Saturday.
"It's great to have a big win under our belts but the game was actually quite messy. We can't let big wins make us complacent," she said.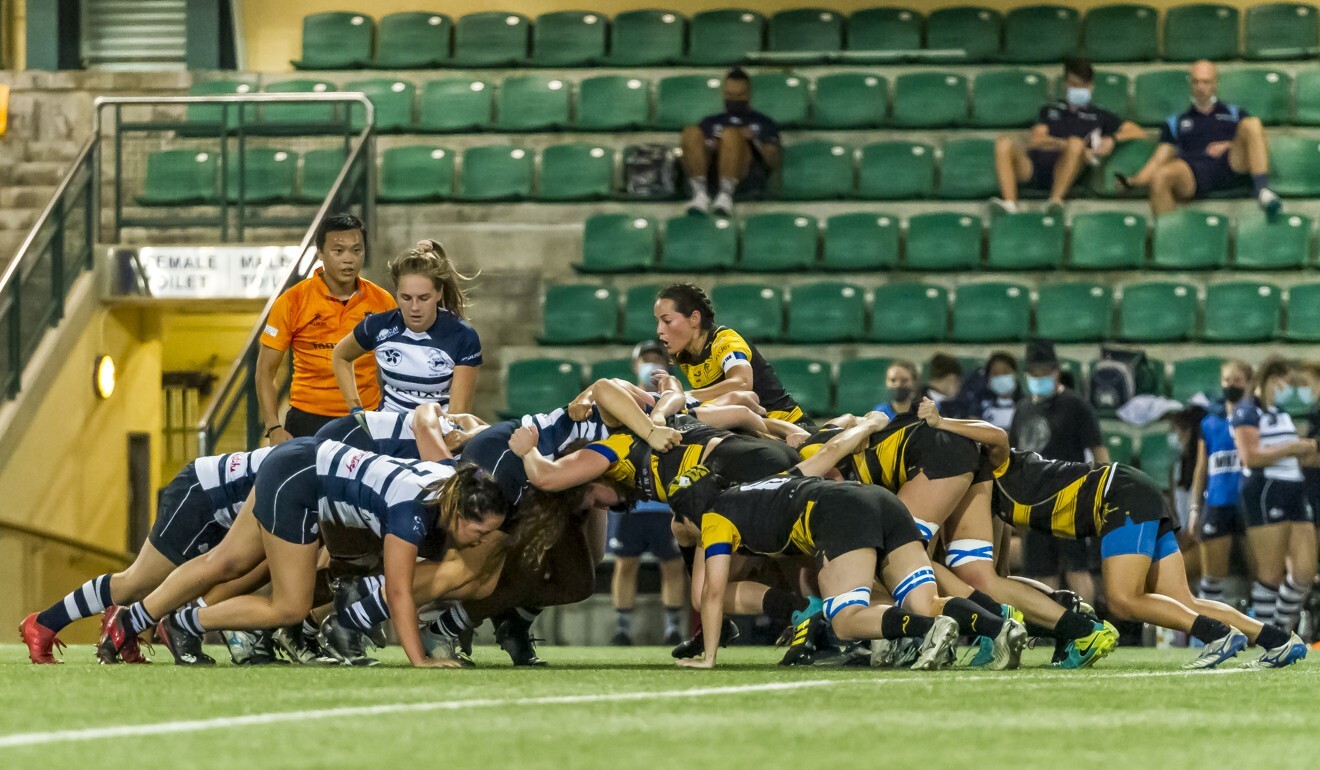 "We have been working on a few things and hopefully we can come back as a more organised and technical team – which is necessary against a strong side like Gai Wu.
"Gai Wu have a very technical and tactical style of play. It's always an exciting and challenging game. Everyone will come back hungrier in the next round."
The potential league-defining game is sandwiched by two similarly tense bouts, as bottom team SCAA Causeway Bay are desperate to grind their way up at the expense of Kowloon, who sit above them after winning their first game of the season last round.
Elsewhere, a mid-table duel between reigning champions Valley Black Ladies and HKFC Ice may serve as an opportunity for the former to get their campaign back on track.
Round four fixtures on Saturday, November 28:
Men 
DAC Kowloon vs Herbert Smith Freehills HKU Sandy Bay, 2pm at King's Park
Bloomberg Hong Kong Scottish vs Borrelli Walsh USRC Tigers, 3pm at Tin Shui Wai Community Ground
Natixis Hong Kong Football Club vs Societe Generale Valley, 3.30pm at Hong Kong Football Club
Women 
SCAA Causeway Bay Phoenix vs DAC Kowloon, 5pm at So Kon Po Recreation Ground
Borrelli Walsh USRC Tigers Ladies vs Gai Wu Falcons, 6pm at King's Park
Natixis HKFC Ice vs Societe Generale Valley Black Ladies. 6.15pm at Hong Kong Football Club
This article appeared in the South China Morning Post print edition as: 'This is the big one' for Valley facing up to Football Club