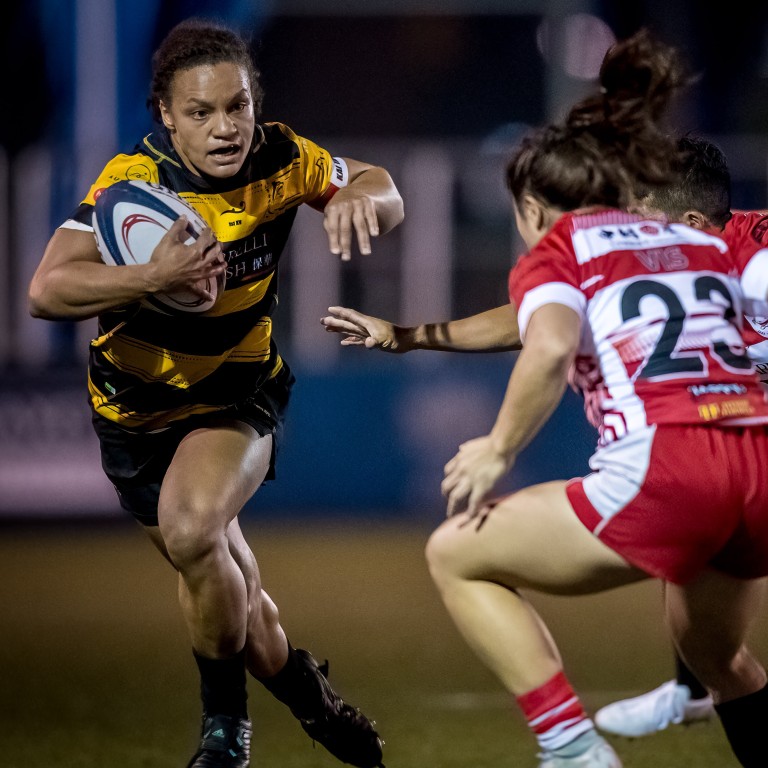 Hong Kong Premiership week four round-up: champions being champions as league table starts to take shape
Reigning men's champions Football Club seal another crucial, razor-thin win against brave Valley
In-form women's league leaders Tigers Ladies boast 136-point-scoring differential after Gai Wu victory
Test of league leaders' character: completed. Round four of the Hong Kong men's and women's Premiership reiterated that championship ability to pull wins out of the bag even on an off-day. The city remains on high-alert given new Covid-19 cases but the domestic rugby league will soldier on with its strict health protocols.
Now more than a third into the shortened season, the Saxo Markets Men's Premiership and KPMG Women's Premiership standings are beginning to firm up while coaches use the first game rotations as an indicator for what to expect for the rest of winter.
Reigning men's league champions Natixis Hong Kong Football Club were bailed out by
a dramatic last-second drop-goal
against a dogged Societe Generale Valley, while women's leaders Borrelli Walsh USRC Tigers Ladies fended off contenders Gai Wu Falcons admirably thanks to an early blitz.
In the men's, last season's treble winner Football Club outpointed Valley 16-14 despite trailing for the entire second-half. Jack Wiggins' team proved why they are favourites having confidently controlled possession and refusing to panic where many would. Wiggins called the performance "clutch, but not perfect", while Valley coach Mark Fatialofa urged his men to take the difficult loss "on the chin". Football Club are now seven points clear at the top, while Valley drop to third-place.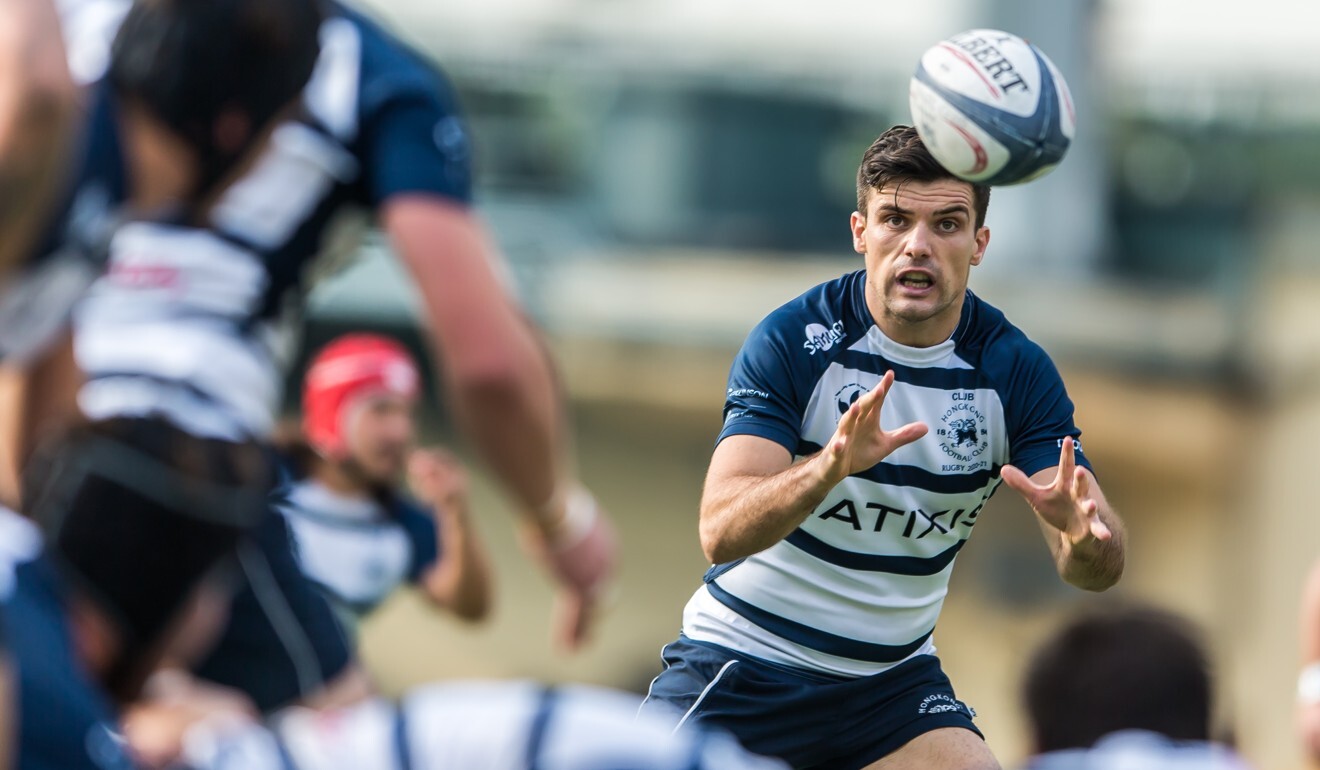 Meanwhile, Herbert Smith Freehills HKU Sandy Bay moved up to second after beating DAC Kowloon 23-12. Coach Brett Wilkinson will be delighted at his players' reaction after
their shock loss last weekend
. Kowloon will need a swift turnaround next week as they now trail the pack.
Finally, Tigers have gone from a season-long losing skid to earning two wins in two at the expense of Bloomberg Hong Kong Scottish, 20-15. Sam Hocking's boys move up to mid-table while Hong Kong Scottish will want to avoid falling into a bottom-of-the-table dogfight so early on. They join Kowloon on six points overall.
In the women's, the unbeaten Tigers Ladies continue their dream run against Gai Wu, 27-21, to retain their lead. An early try from Tyler Botha kept them at a distance throughout, but the tide quickly turned in the second made even worse by two yellow cards. With a foothold in the game for the first time, Gai Wu closed the gap from 25-7, with Pun Wai-yan, Leung Choi-see and Chan Lap-ting pulling the strings.
Tigers Ladies captain Lindsay Varty lamented her team's lack of discipline towards the end – calling for "smarter" outings in future – but is nonetheless proud to have beaten the notoriously tricky Gai Wu. Tigers Ladies go six-points clear at the top with a mind-blowing 136-point goal difference, while Gai Wu stay put at third after losing to the top two in as many weeks. Pun described several "positive" takeaways and is "confident" of bouncing back next week.
Meanwhile, DAC Kowloon continued their winning ways against newly promoted SCAA Causeway Bay Phoenix 37-0, with the latter still seeking their first points on the scoreboard and league table. Kowloon coach Terry Sibanda will be over the moon with star Anjalika Ybema's first-half hat-trick (and a fourth in the second) before Shanna Forrest, Victoria Wong Ching-hei and Gabriella Rivers also crossed.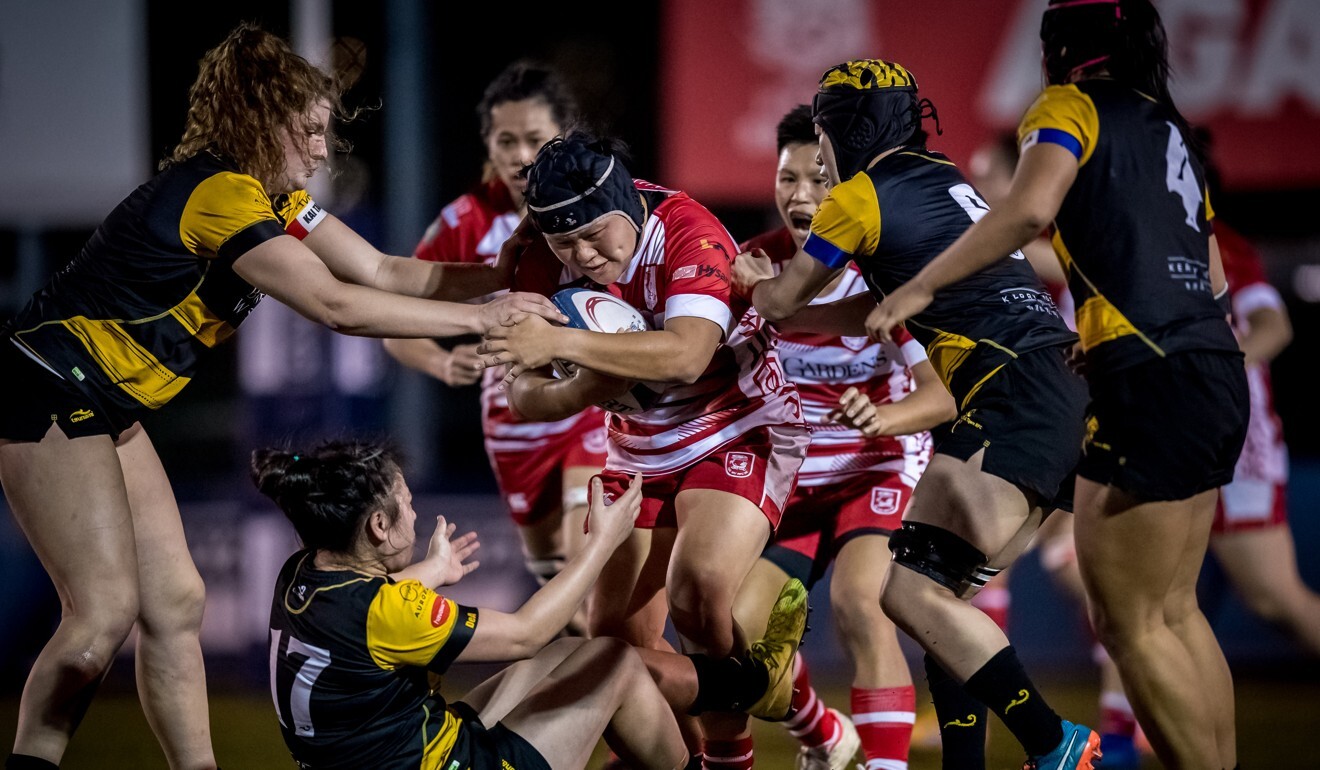 Kowloon are now positioned above where they were last season, slowly carving a place as the best team outside the dominant top three. SCAA Causeway Bay coach Wong Tsz-ying must find a way to cork that leaky defence or else their fate at the bottom could soon be sealed.
Elsewhere, Valley Black Ladies comfortably took HKFC Ice by the same scoreline, 37-0, to stay within touching distance of the league leaders. Tries from player-coach Bella Milo, Karen So Hoi-ting, Cherly So Yee-kei, and Adrienne Davis were simply too much.
Milo, while undoubtedly encouraged to get a win-streak going, will settle for nothing but first and will seek a way to dethrone Tigers Ladies. Young guns HKFC Ice sit comfortably ahead of SCAA Causeway Bay in fifth but must tighten up their turnovers should they want to start climbing.
Round five fixtures on Saturday, December 5:
Men
USRC Tigers vs Kowloon, 2pm at King's Park
HKU Sandy Bay vs Valley, 3pm at Aberdeen Sports Ground
Hong Kong Scottish vs HKFC, 3pm at Tin Shui Wai Community Ground
Women
Gai Wu Falcons vs HKFC Ice, 5pm at King George V School
SCAA Causeway Bay Phoenix vs Valley Black Ladies, 5pm at So Kon Po Recreation Ground
USRC Tigers Ladies vs Kowloon, 6pm at King's Park