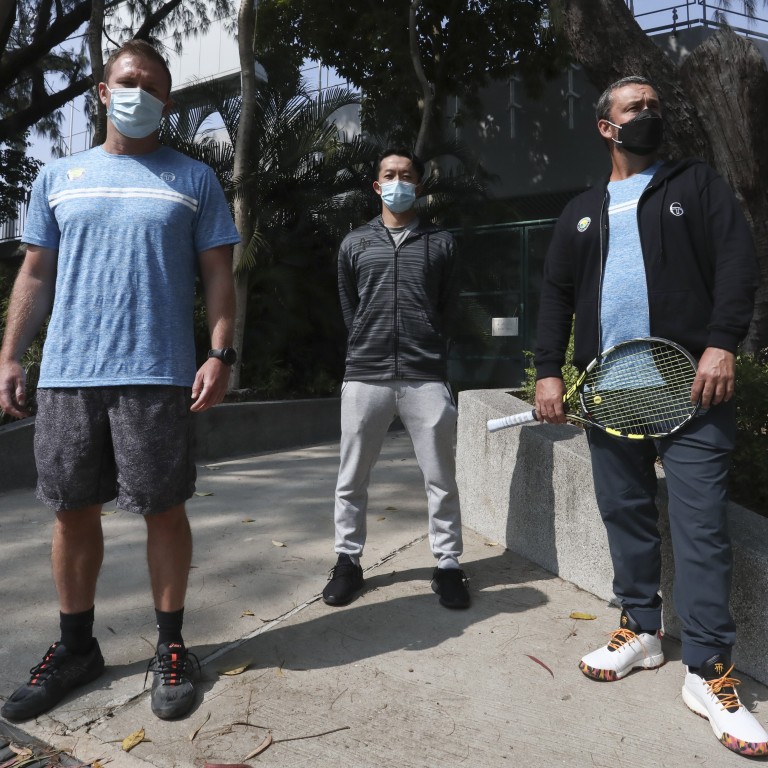 Hong Kong coaches bemoan blanket sport restrictions – 'how is tennis not social distancing?'
Tennis coaches around the city have endured massive pay cuts for months with no end in sight
Coaches wonder why an outdoor sport like tennis cannot be played safely within government social- distancing regulations
Hong Kong tennis coach Gary Yam Chung-ming said he has taken a drastic pay cut since the government started shutting down courts last year to fight the pandemic.
"It's been hard for us," said Yam, who has been teaching for nearly nine years. "There hasn't been much financial help from the government either. So we've had to get creative. Before I was working about 20 plus hours a week, and now it's about two, so it's 10 per cent of what it was."
Hong Kong has about 200 public courts across the city, with about 100 more private venues, which have been shut down three times
for more than 140 days since April
. According to Tennis Asia, one of the city's biggest private academies, there are at least 27,000 regular players.
Coaches like Yam have been given little help from the government, a HK$7,500 one-off subsidy, which some coaches said they were not eligible for in the first place because of strict requirements for the funding. Hong Kong is
enduring an extended fourth wave,
with the government now locking down neighbourhoods trying to stop the disease spreading.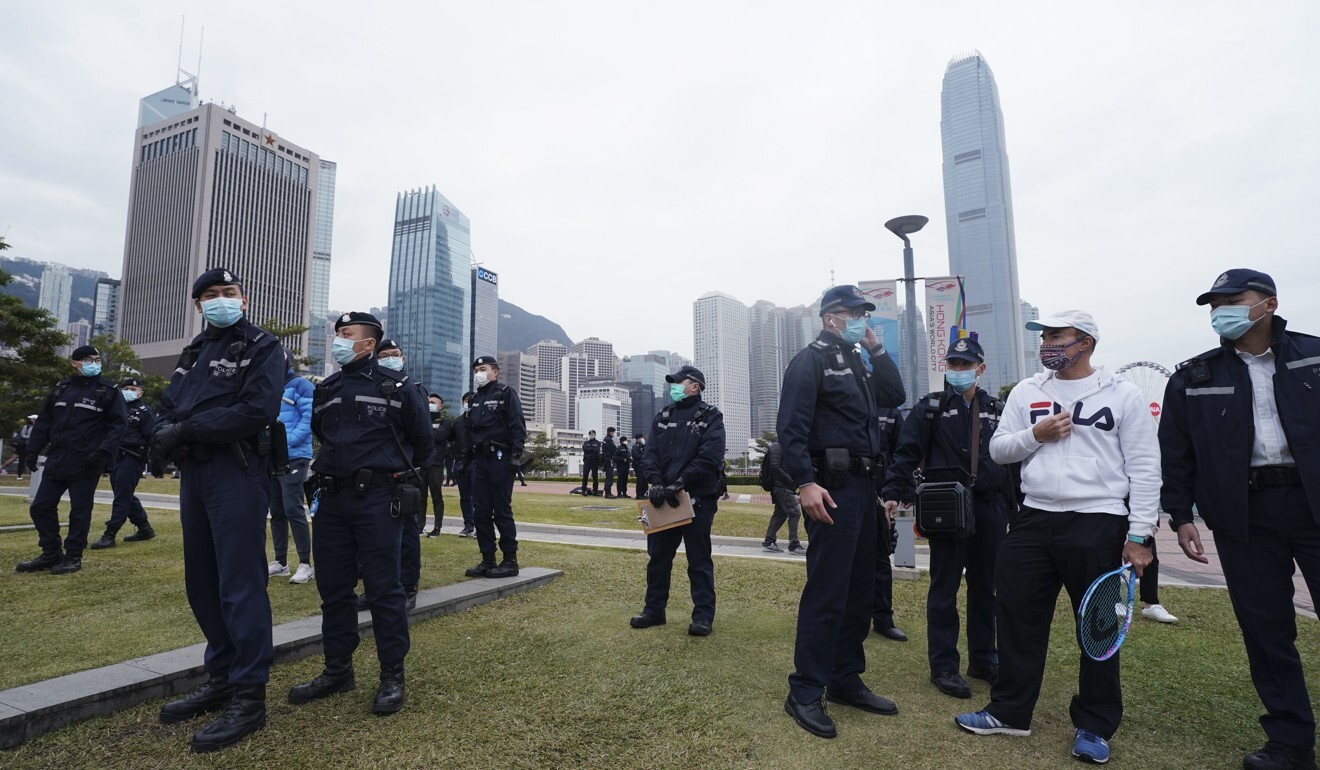 Tennis Asia managing director Jason Sankey, who is also a coach, said there is a much bigger problem lurking, on top of coaches bleeding out financially and going into debt. He said the next generation needs to be exercising for their future.
"You have to look at it from a broader scale. It is recognised globally that physical activity is beneficial for physical, mental and social health. And if a child misses out on those development years, and gets rooted in this mood of inactivity, it can have a long-term, lasting impact. And that just doesn't affect the individual, it affects their relationships, it affects their job prospects."
The World Health Organization recommends physical activity for people of all ages in helping fight the coronavirus.
Hong Kong's battle against Covid-19 and its mental and financial toll is starting to show. The city recorded its worst year on record in terms of GDP in 2020, and government spending has ballooned.
Hongkongers went into the pandemic already as one of the most stressed-out cities in the world, and mental health hit a record low, according to a Mental Health Month organising committee.
Sankey said the tennis community is confused given virtually all of Hong Kong's courts are outdoors, and players can easily adhere to social-distancing regulations, which limit gatherings to two.
He said he was part of a group who met with Commissioner for Sports Yeung Tak-keung last year and said he was "empathetic" to their situation.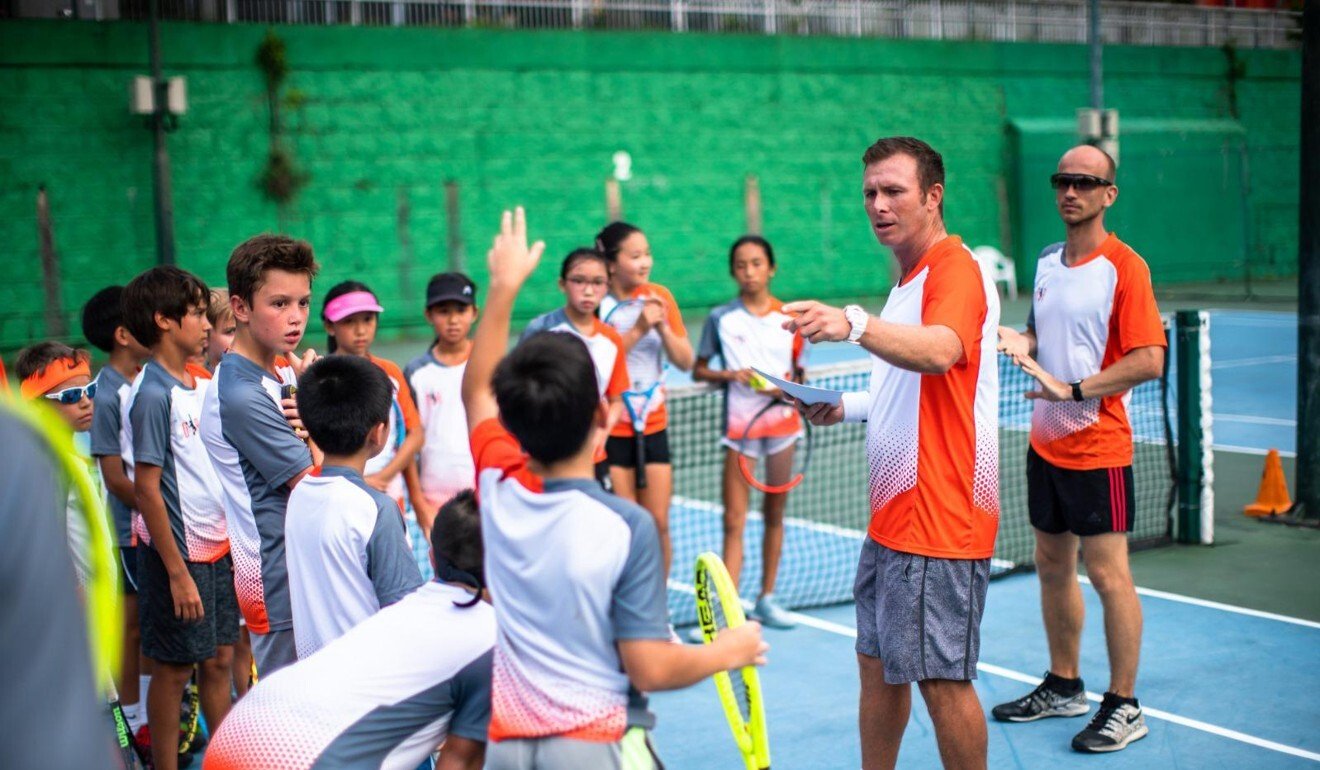 "His view was tennis itself wasn't the problem, it was the flow of people to and from, and the gathering that takes place. One of the things that we mentioned to him is the touch points in tennis. You might go to a restaurant, you touch the door, you sit in a chair, you touch a fork, a knife, spoon, touch a table. But tennis you can go in and touch very little that is outside of your possession."
The Home Affairs Bureau, which overseas Sport and Recreation, did not immediately respond to an email request for comment or clarification as to why tennis is seen as breaking social-distancing regulations.
Hong Kong Tennis Association president Philp Mok said the tennis community totally understands the need for social-distancing measures to help keep cases down, but he is not sure banning tennis is doing anything to fight the virus.
"How is tennis not social distancing? I mean, I'm not sure if the government is being lazy or political in lumping tennis in with all the other sports?"
Mok said the government needs to get specific and realise not all physical activity is the same.
"A lot of coaches can't really hang on much longer," said Mok about the financial toll of being out of work for so long. "So if you could save one sport, why wouldn't you?"
Andrew Town, who moved to Hong Kong in 1997 from Australia and has been a coach ever since, said he is getting near the end of the road.
"I've got a kid, I've got a helper, I've got to pay rent, the school fees keep coming. I still have to feed my helper, I've still got to feed my kid. We're tennis coaches, we don't have hundreds of thousands of dollars sitting around that we can just dip into for something like this."