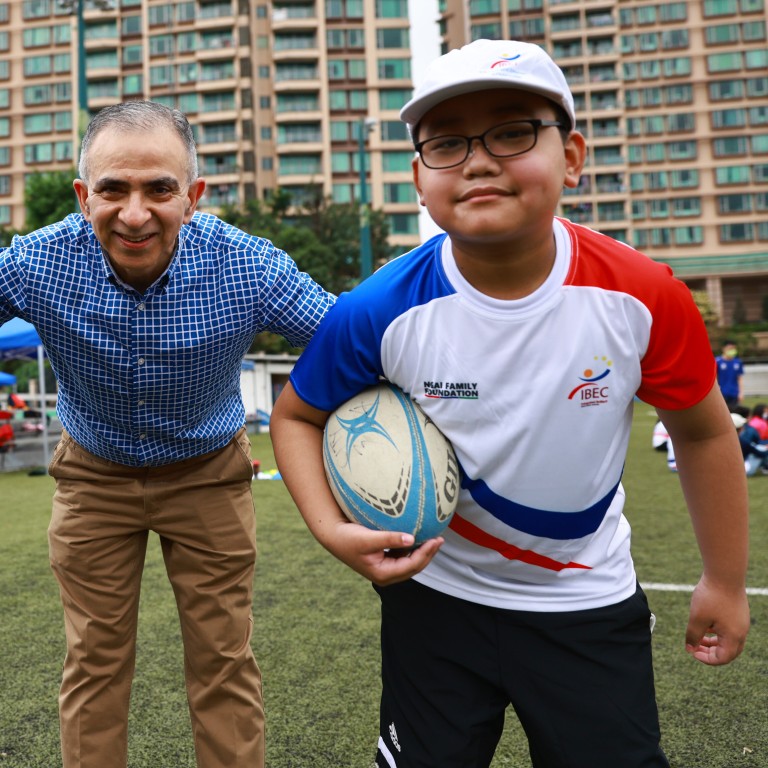 How rugby is helping Hong Kong's ethnic minority children overcome pain, pandemics and prejudice
Two 11-year-old Nepali students thankful to be back outdoors after difficult few months
'We want to make people appreciate that these are Hong Kong children' says IBEL school CEO Dhar after HKRU 'fun day'
Hong Kong youths have spent the better part of a year studying in the confines of their homes and remaining socially distant from friends, and while preventing Covid-19's spread is paramount for the city's well-being, we tend to forget just how much difference a run in the sun can make.
"It felt great to be outside with friends again. Rugby is a little bit difficult – passing, running, juking – but I learned the rules well," said 11-year-old Abhi Limbu, one of 90 students from ethnic minority-friendly educational centre Integrated Brilliant Education Limited (IBEL) during their "rugby fun day" organised with the Hong Kong Rugby Union (HKRU) at a sweltering King's Park on Wednesday.
Just three months ago, Limbu was undergoing nine hours of neurosurgery after he fell back onto a table in primary 1 but only experienced the abnormal facial swelling at the end of last year. He also endured the trauma of not being able to have his parents by his bedside due to Covid-19 precautions.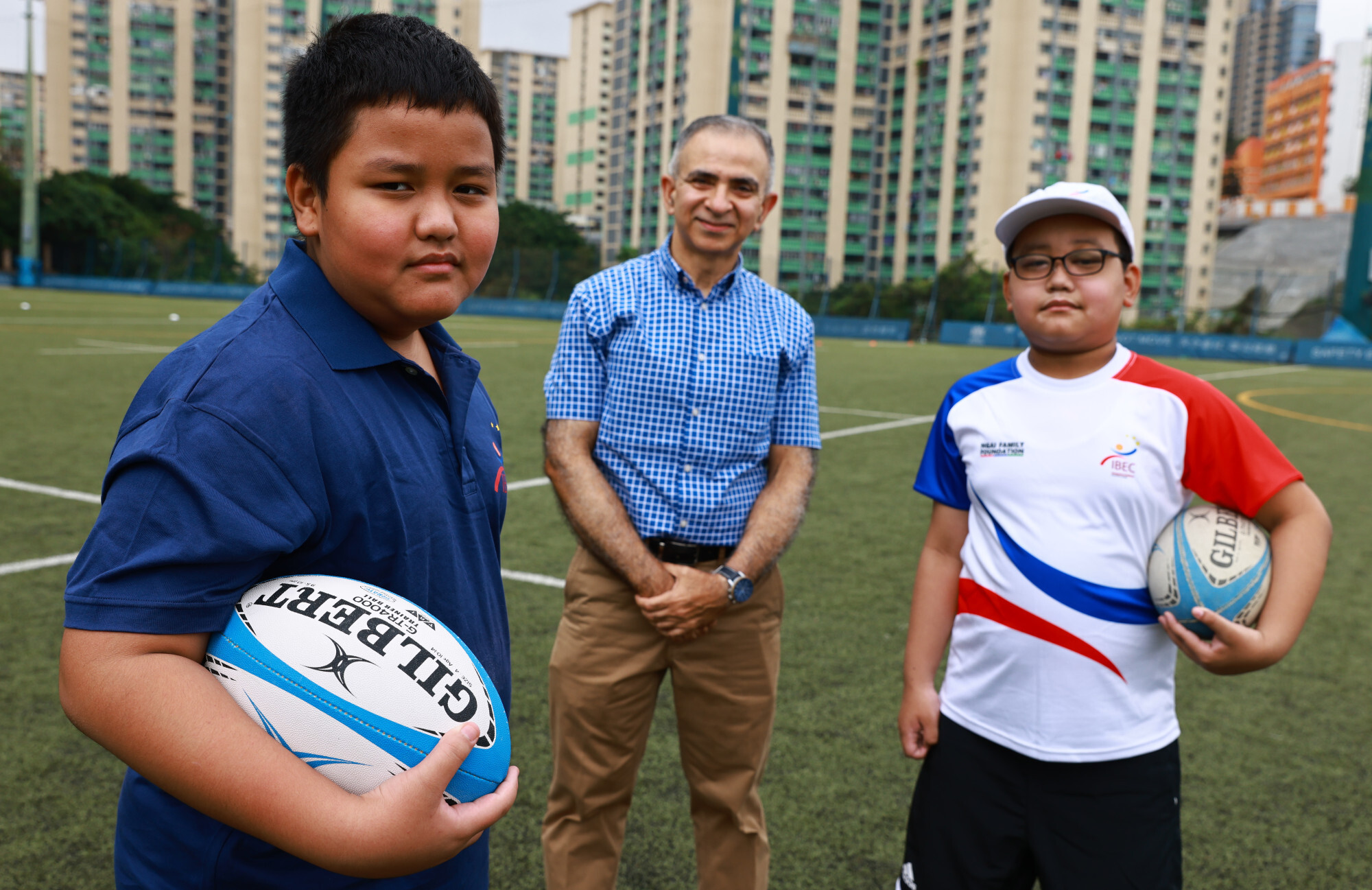 Yet Limbu, wearing a cap to protect his recovering eye from the sun, could be seen sniggering with his mates whilst trying to sneak past defenders for a rugby drill. It was his first proper exercise since the January op.
"After the surgery, I felt very tired and had lots of headaches. But after all that stopped, I felt OK to go outside and have fun," Limbu said.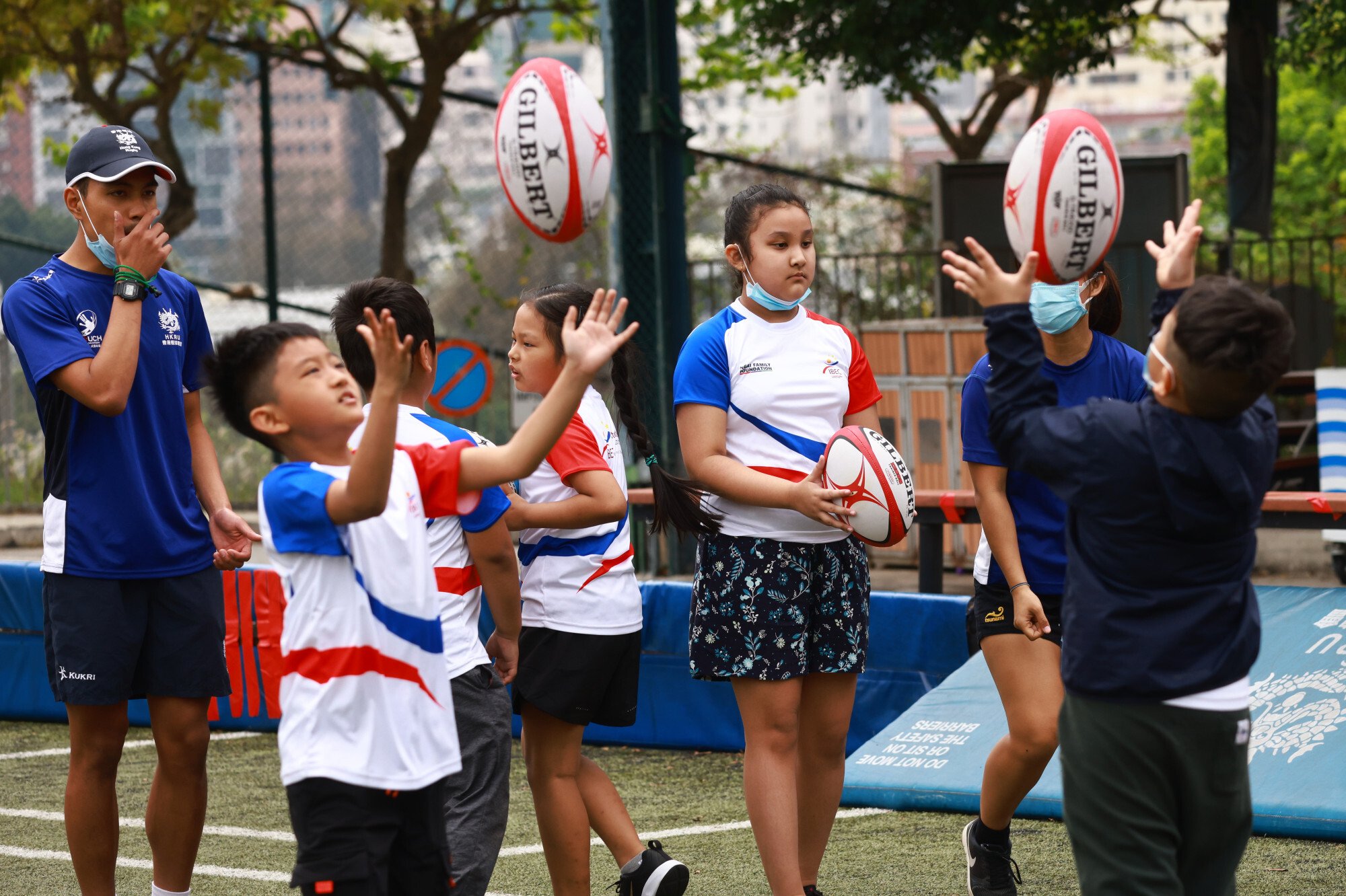 Fellow 11-year-old Aris Gurung was delighted to get some fresh air and a run-out after a very difficult few months. Gurung, who alongside his sister attends IBEL's Jordan branch,
tragically lost his father in the Yau Ma Tei fire
last November. The family continue to grieve, but – for the day, at least – rugby with classmates-turned-teammates was a welcome distraction.
"Today was fun. I really enjoyed playing rugby with friends. It feels nice to be back out," said Gurung, a final year in his Band-3 primary school who is proud to report his improving exam grades.
Limbu and Gurung are just two of the 240-registered children attending IBEL's two schools, most of whom are ethnically Nepali, Pakistani and Indonesian. The centre's co-founder and CEO, Manoj Dhar, explained why their constant push to hold sports activities is so important for this comparatively underprivileged demographic.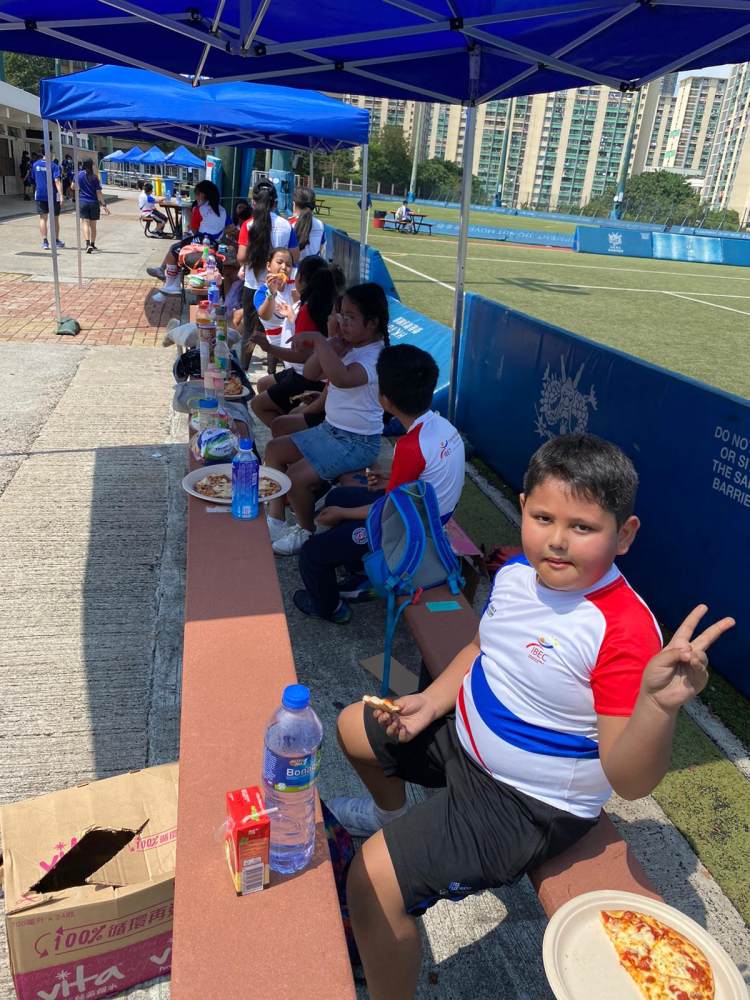 "It's always been about getting and encouraging the kids out of their homes. The last year has been rough – they couldn't do anything," Dhar said, adding that there were several postponements to their rugby fun day and it was "nothing short of a miracle" that they managed it now. IBEL and the HKRU have been organising such events for more than three years.
"The kids are so appreciative that they have an open pitch to run around on, in such nice weather, with their friends. That's the reason we do this. Our concept has always been once you shut the schools down, the simple [routine] of getting up at six in the morning, walking to and back from school – even that's out of your system."
As Dhar pointed out the laughs and screams heard on the pitches behind him, two secondary schoolboys in uniform approached him. "We've finished our tests," one said, while the other listed their exams that morning. The pair were eager to catch the remainder of the rugby and were transported over – despite having another couple of exams the following day.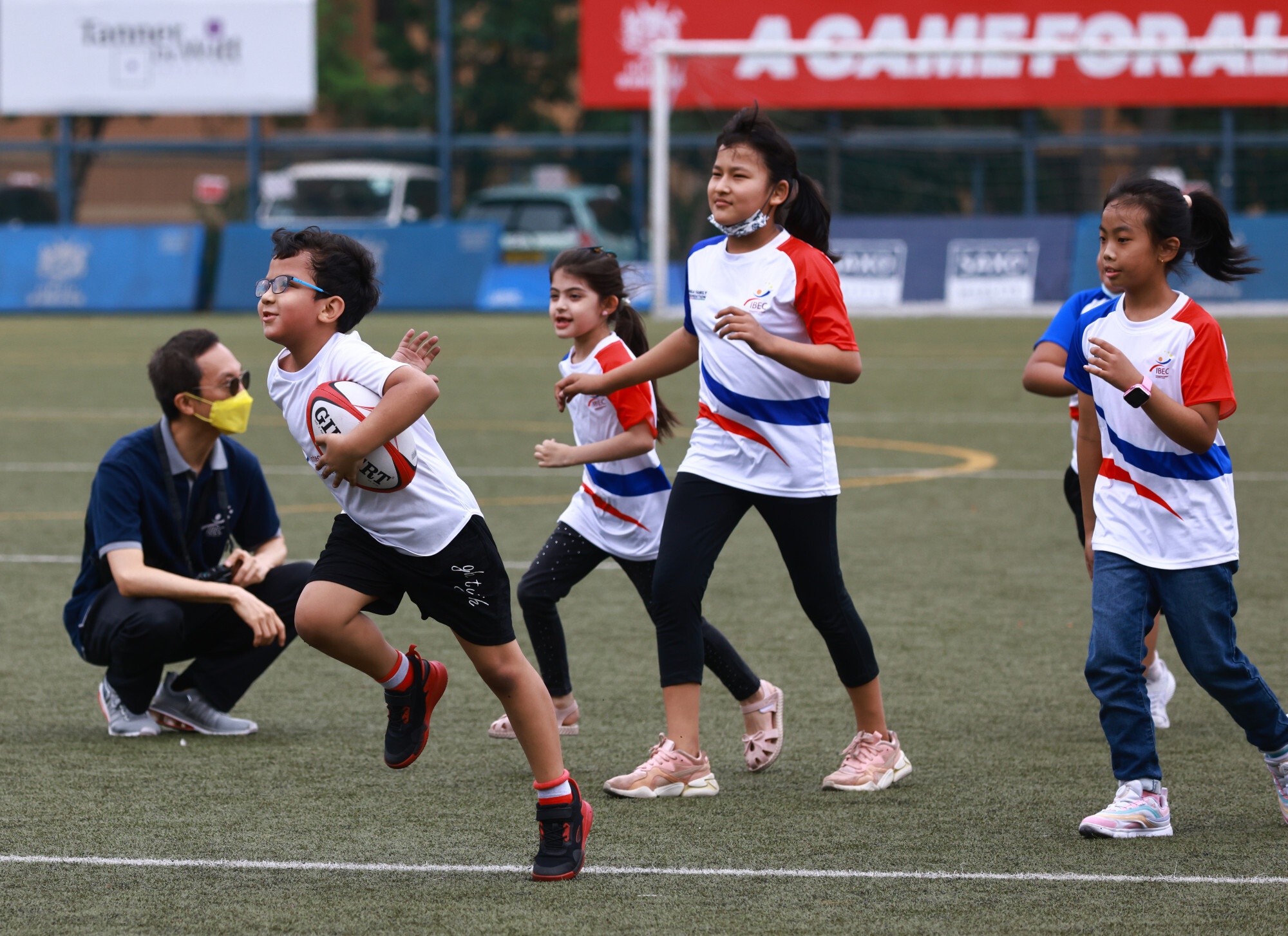 "The boys finished three exams today and somehow managed to come here to play for an hour. These kids don't get these opportunities on a normal basis," Dhar said, adding that all his students have two impressive personality traits.
"Humility and discipline: the most important thing for every sportsman. They are instinctively like that because life has always kept them level. We have kids in secondary middle years already saying they need jobs to help their families. Yet they still have to concentrate on getting education done. If stuff like that doesn't hamper 80 per cent of Hong Kong – I say that as 20 per cent live below poverty – then surely they have huge potential."
Many of IBEL's parents or guardians struggle to fund their children's further education given that they themselves are just about making ends meet from their own employment.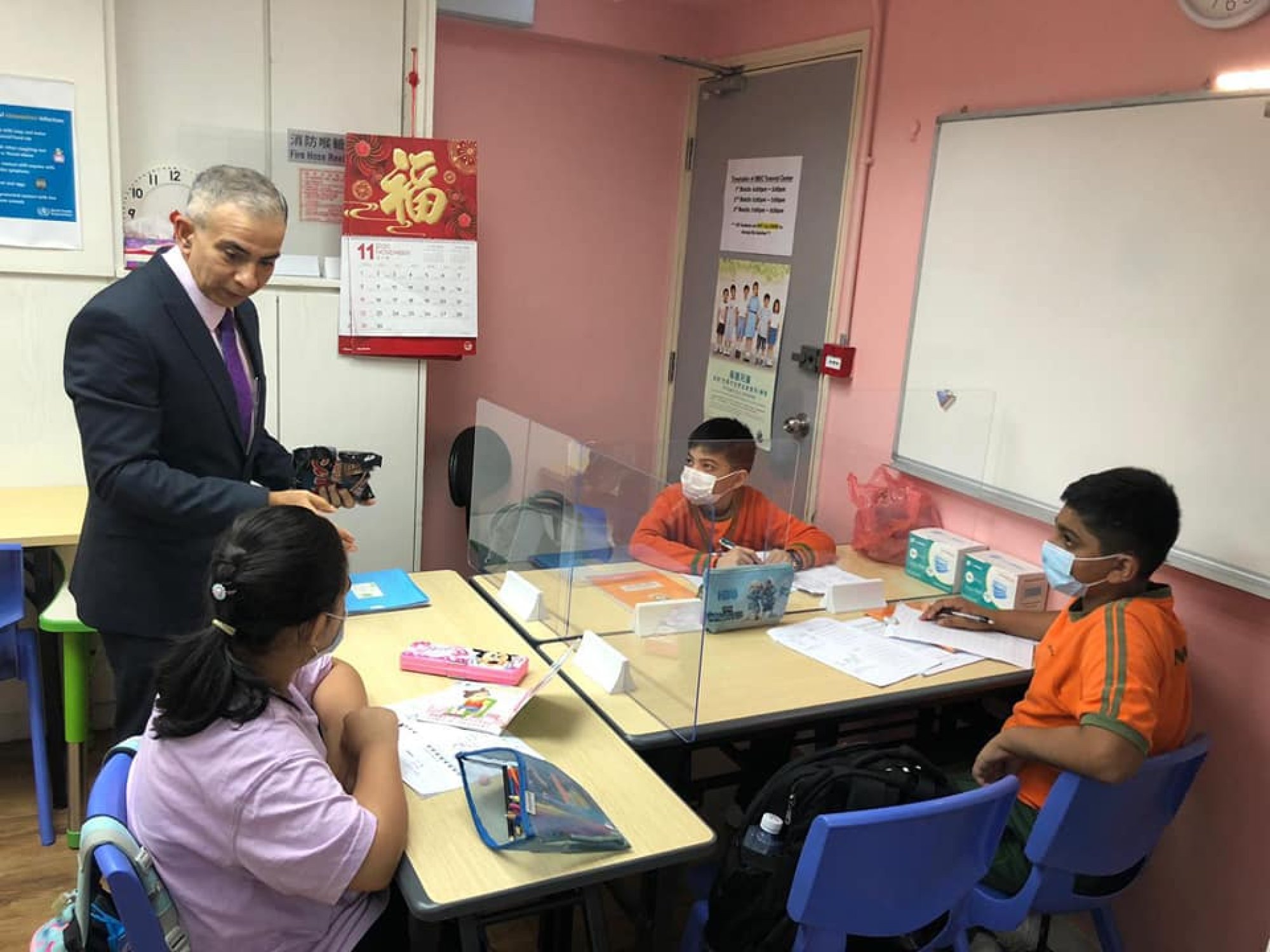 "By fate, these kids are born into families of humbler backgrounds. The parents don't have the financial capability to get them into expensive schools or clubs, so we're very academically oriented to help get their heads round Chinese language learning and education systems," Dhar said.
"That's where we find attraction with rugby. Everybody fits in. We want to make people appreciate that these are Hong Kong children – all you need to do is provide them with equal learning opportunities. These are extremely smart, hard-working, disciplined kids."
HKRU chief community officer, Rocky Chow Sze-ho, considers the partnership a significant indicator for their four-year rugby roll-out strategy. The Union works with more than 200 primary and 100 secondary schools in sport foundation and development in varying capacities. Revamped focus is on bridging gaps between schools at all levels, which
has seen its fair share of drop-outs
.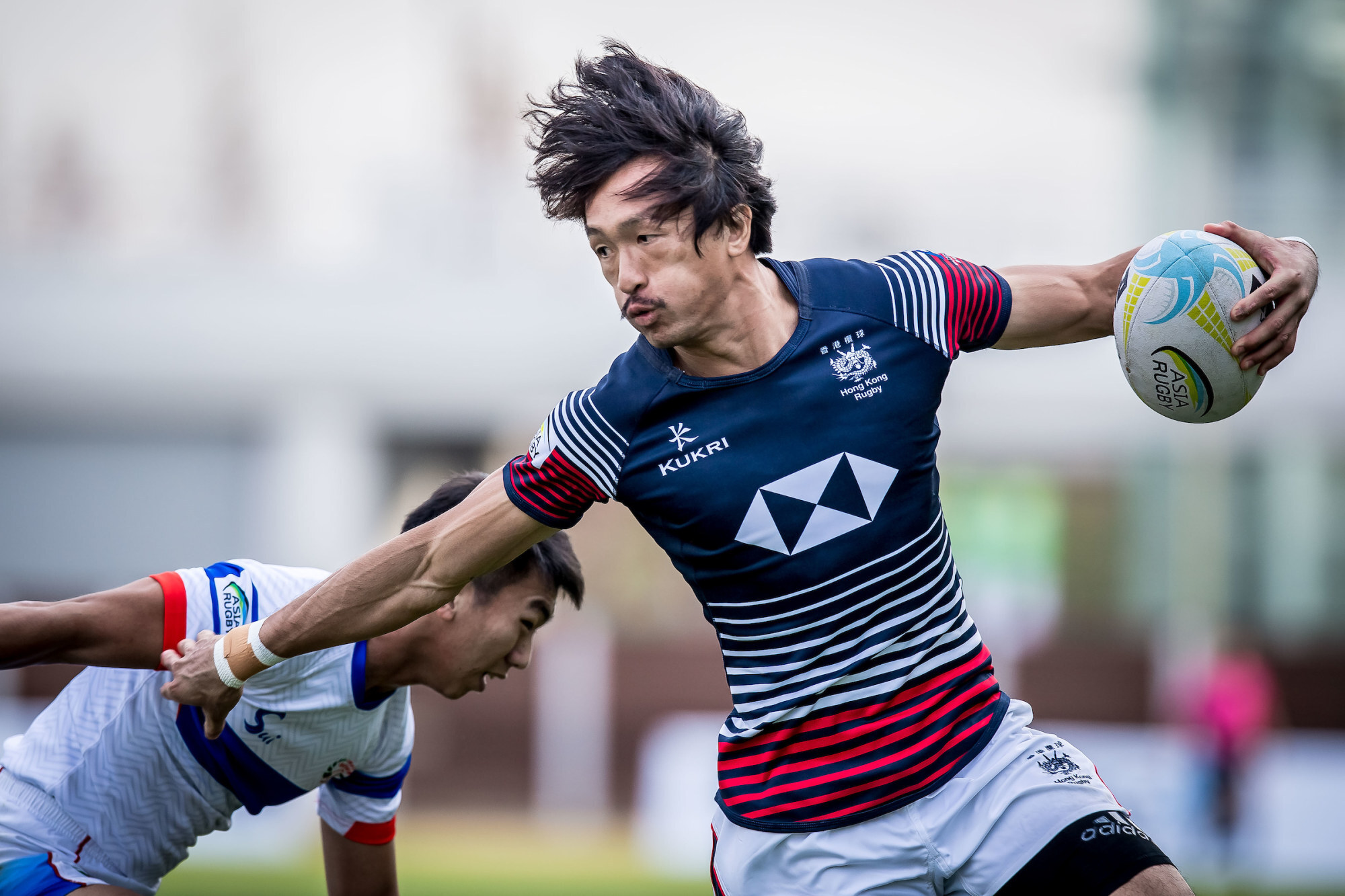 "There needs to be a throughput or connection at the club at every level. Primary and minis, secondary and youths, tertiary and seniors. Then we can retain all these school players and potentially uncover the next [Salom] Yiu Kam-shing and Cado [Lee Ka-to]," Chow said.
"Our key focus is helping the younger generation get used to dealing with mental, physical and social change, how sports can bridge these gaps in society."
The Union specifically incorporates Cantonese into its IBEL sessions and English at local school-level. But the goal is not to get them fluent. Rather, it is to build up their confidence for the next tier of rugby.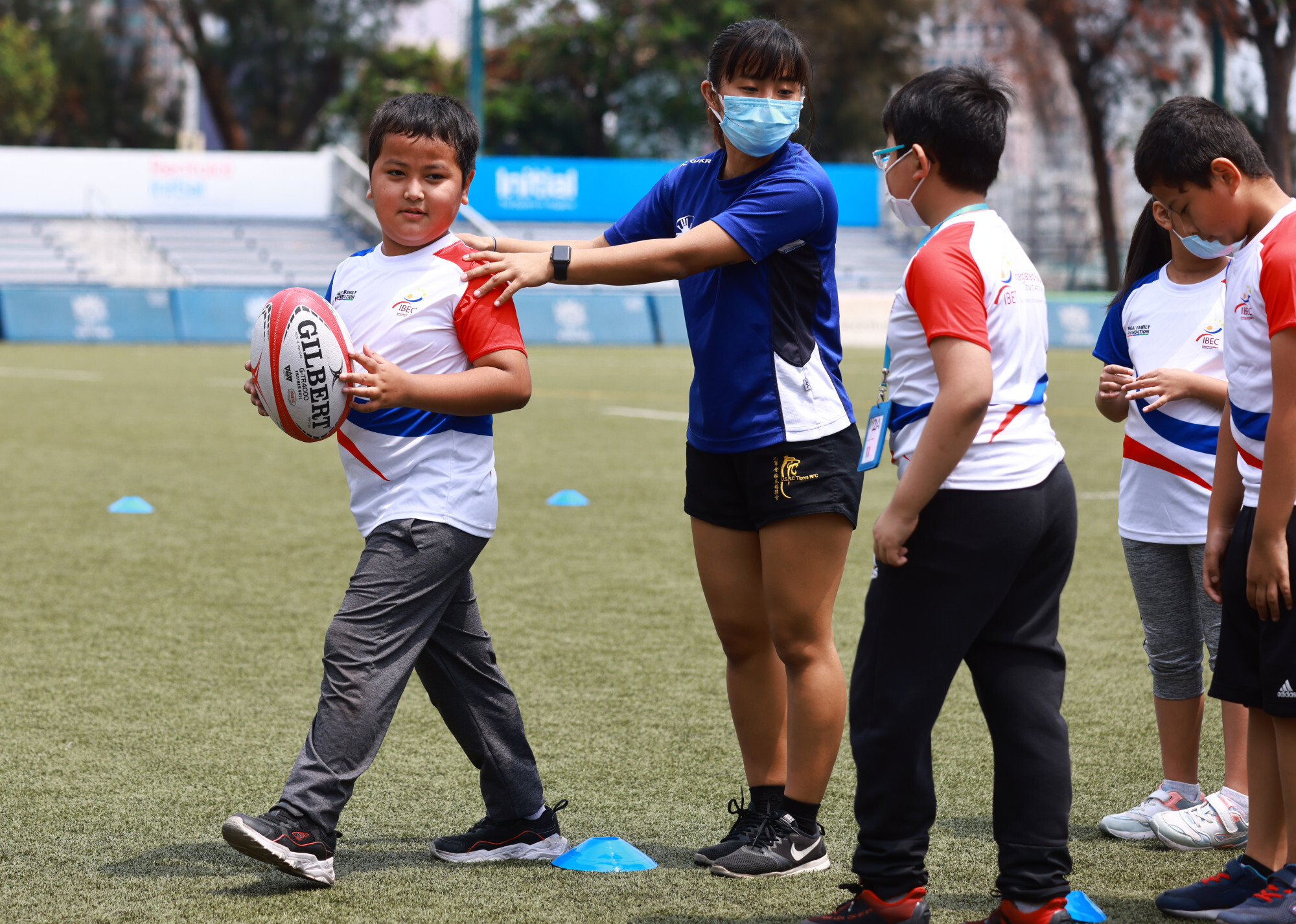 "Hopefully, once they've finished their school programme, they are confident enough to join others. This is what we call a bridging programme. Then we can start measuring and tweaking these programmes.
"Ultimately, we want these kids to understand Cantonese enough to have fun on the pitch, rather than coach their technical abilities. If they can have fun with Cantonese in that medium, when they get older hopefully rugby will stick in their minds."
As for young Limbu and Gurung, CEO Dhar hoped their difficult tales demonstrate those every underprivileged student has dealt – or will deal – with in their early integration into Hong Kong.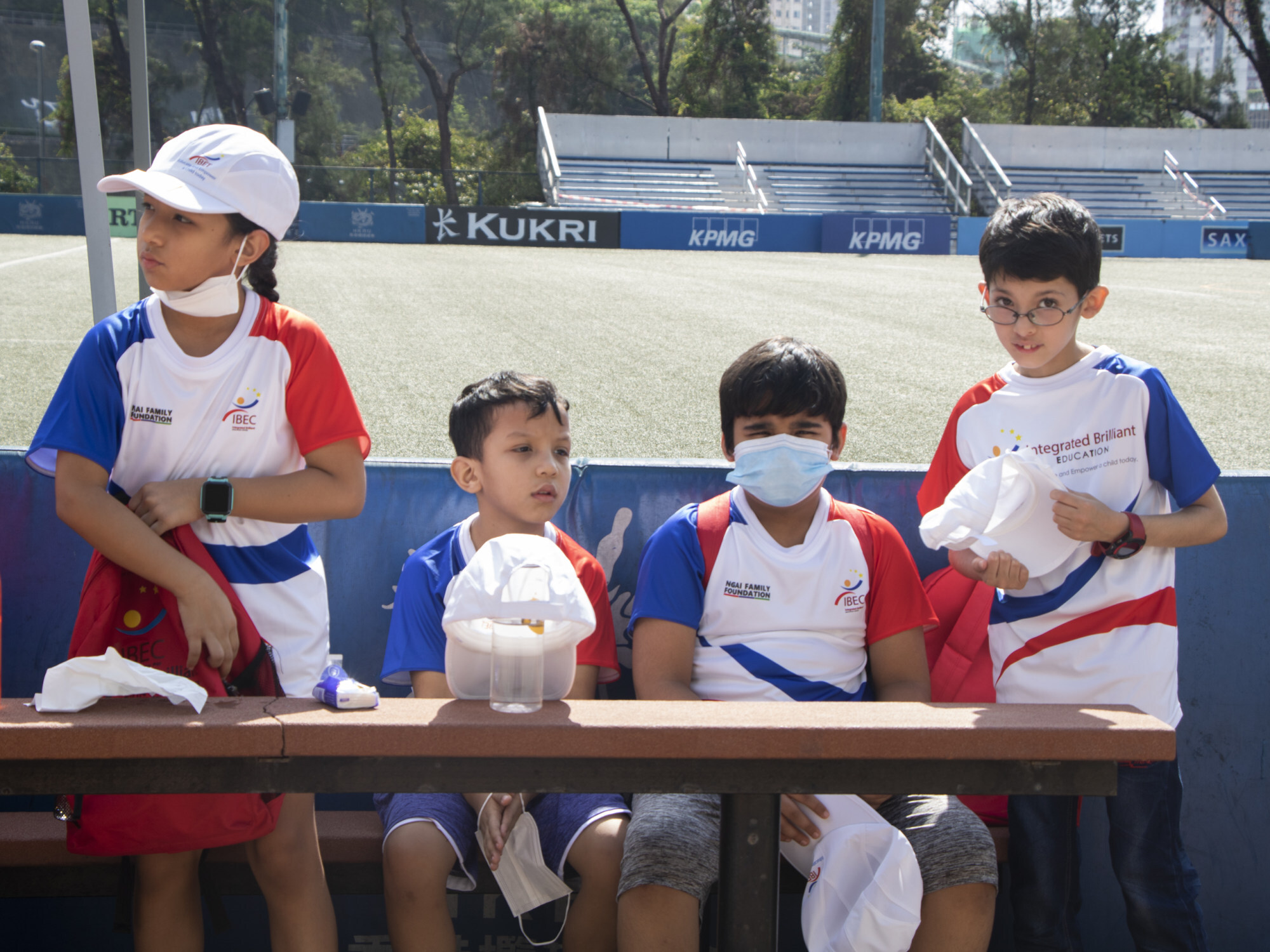 "These are absolutely inspirational kids. I look at these guys coming in with a smile, asking questions, absolutely switched on, with the very bare minimum, but massive amounts of guts, courage and spirit," he said. "These kids have gone through so much in life and are still standing. It speaks a lot and it humbles you."