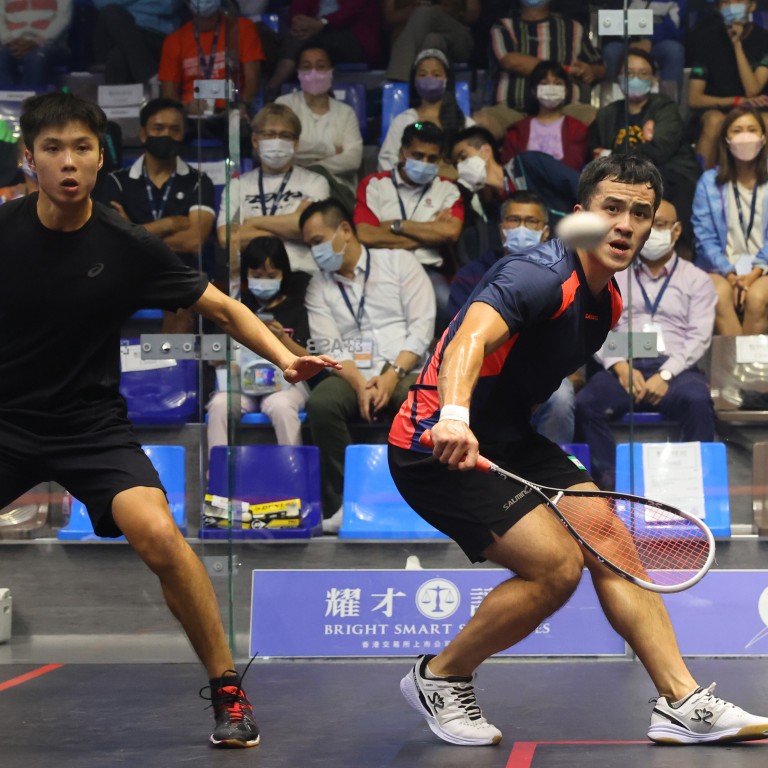 Chicago boost as Yip Tsz-fung and Lee Ka-yi are crowned Hong Kong squash champions
Local title boosts players' confidence before they leave for Chicago for the world championships next week
The Chicago Worlds are the first overseas tournament for Hong Kong players since the pandemic wreaked havoc on the sport in March 2020
Yip Tsz-fung and Lee Ka-yi received a timely boost before they compete in their first overseas tournament in 15 months at the squash World Championships in Chicago later this month.
At Squash Centre in Admiralty, Yip claimed his third home tournament in a row since March after beating Henry Leung Chi-hin 3-1 (11-3, 11-9, 3-11, 11-6) in the Bright Smart Securities Hong Kong Championships men's final.
Lee was crowned women's champion following her 3-0 victory (11-9, 11-4, 11-6) over Tong Tsz-wing.
It was Lee's first victory in the biggest domestic tournament which had been dominated for more than a decade by the now retired Annie Au Wing-chi and Joey Chan Ho-ling.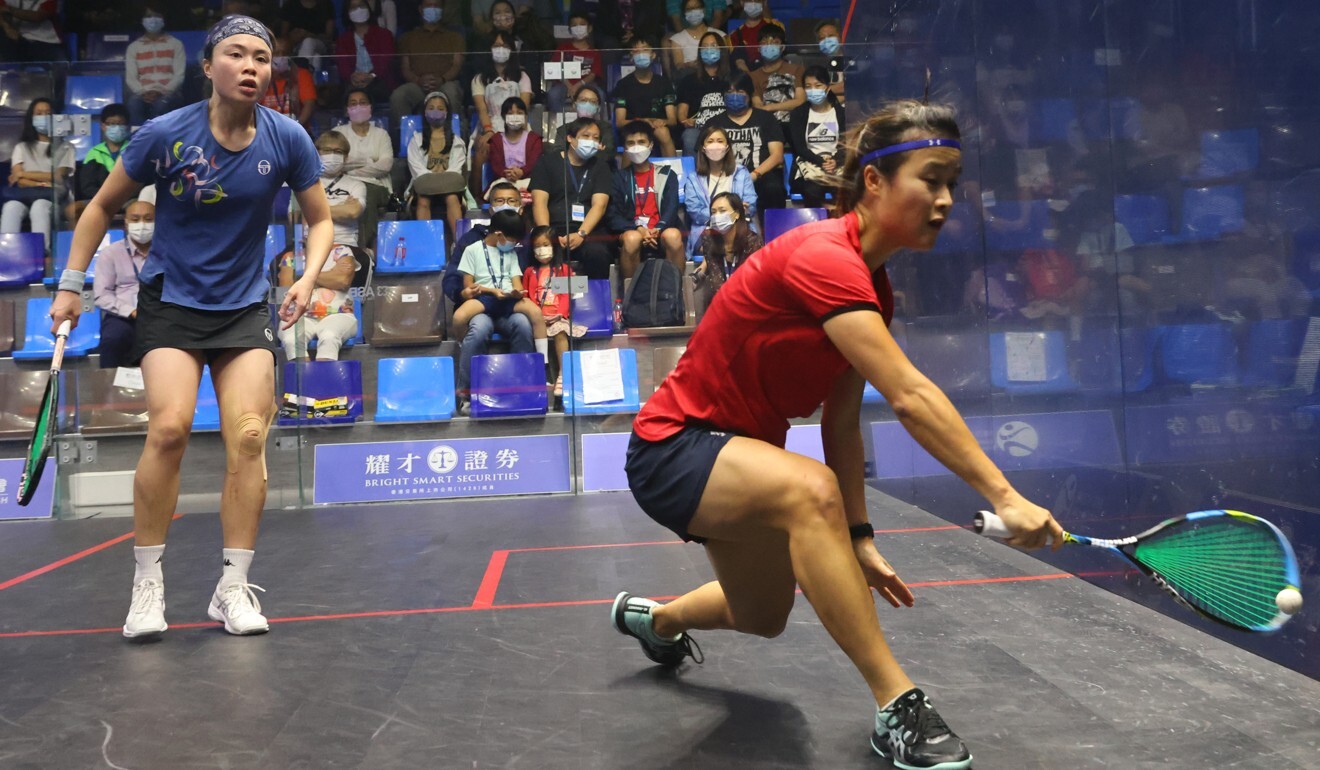 Yip and Lee's victory lifted their confidence before they take part in the Chicago Worlds, from July 14-22, their first overseas tournament since the coronavirus pandemic wreaked havoc on the sport.
"I lost to Au [Annie] in the semi-finals of the 2018 tournament which was my previous best performance before today's victory," said Lee, one of four members of the Hong Kong team who won Asian Games gold medal in Jakarta three years ago.
"We have been training at the Sports Institute in a closed camp environment for more than a year and it's so nice to know that we can return to competition, especially before the world championships. I am an attacking player and today's plan against Tong worked out very well for me."
Now 28, Lee could take up the baton left by the departure of Au and Chan. "The level of the local women players are pretty close. You can tell by our close world rankings but winning the tournament will definitely instil more confidence in my career ahead," she said.
There have been four tournaments since Hong Kong Squash resumed organising tournaments in March and they were won by three different players, namely Liu Tsz-ling who took out the first Chairman Cup while Chan Sin-yuk captured the next two before Lee's victory.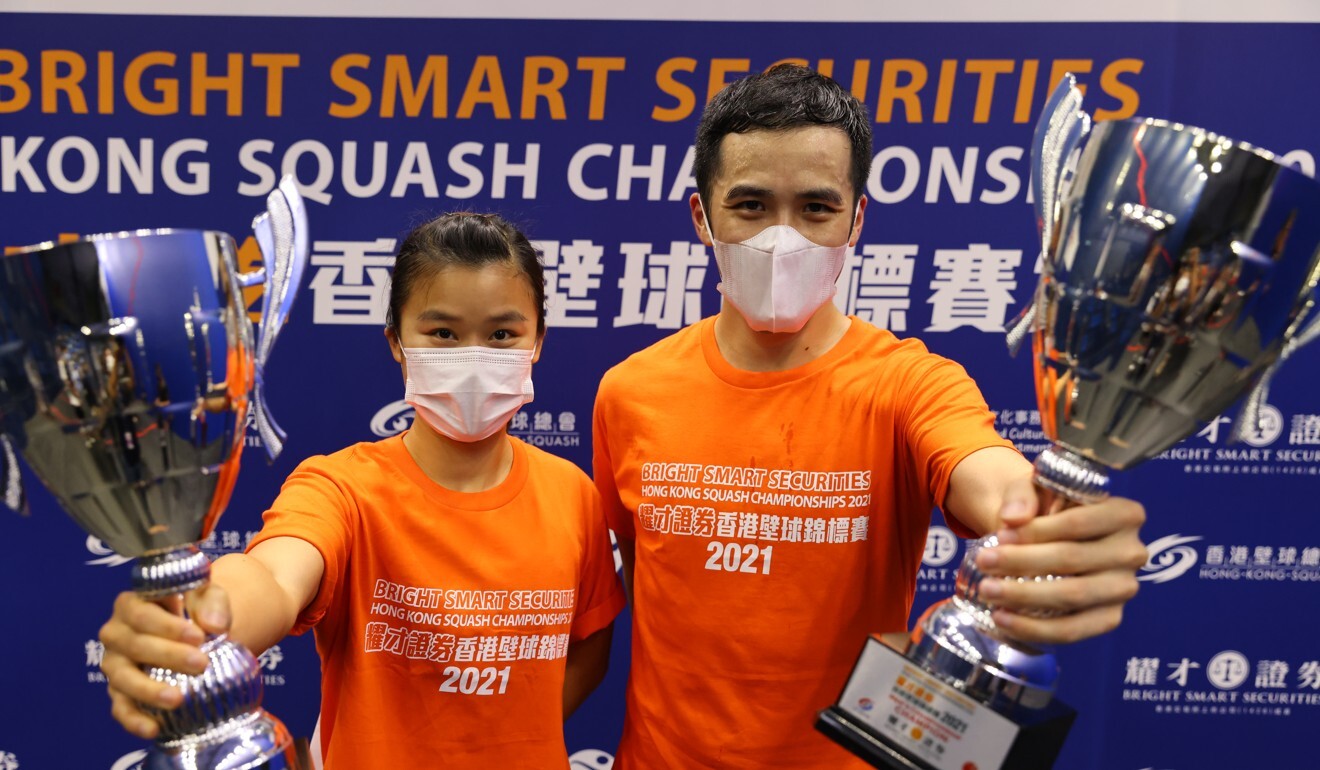 Liu is also the highest ranked Hong Kong player at 41, followed by Ho Tze-lok, who is 45 while Tong is four places behind at 49. Lee is ranked 56th and Vanessa Chu is 59th. Chan, 18, just broke into the top 100 with a 87th ranking but the youngster will be leaving for the United States this autumn to study at the Columbia University.
All five senior players will be represent Hong Kong at the Worlds, which has a draw of 64 players.
"We have improved our skills during our long closed camp training and it would be nice to test ourselves against other top players at the world championships," said Lee.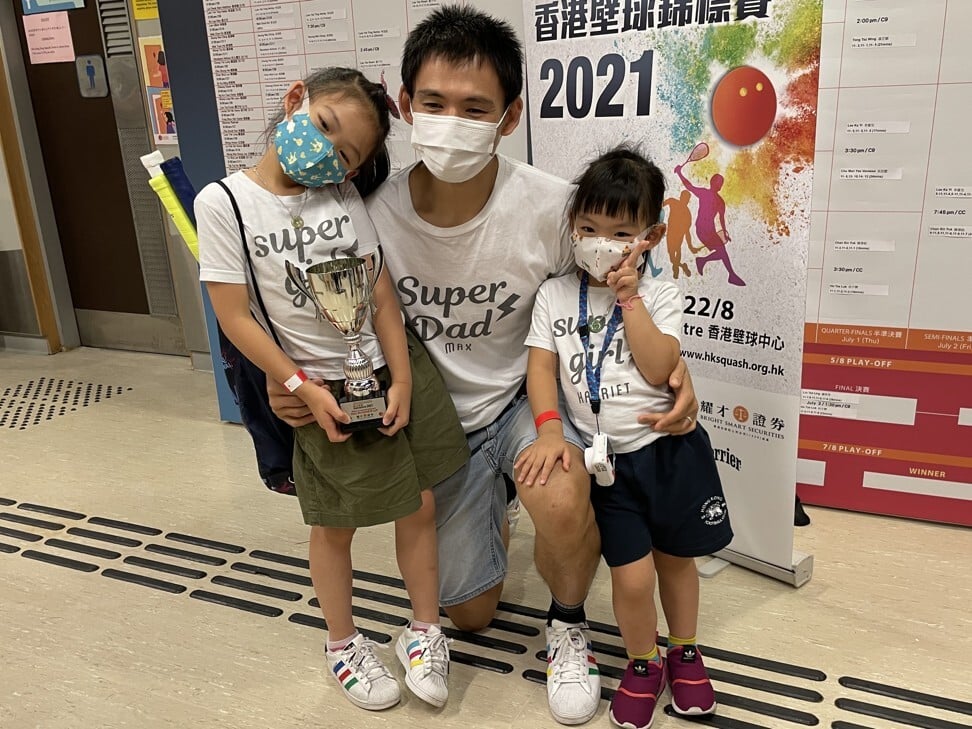 Annie Au, who was ranked 11th before her retirement in 2020, has the best record among Hong Kong players at the Worlds, reaching the quarter-finals in 2019, when the tournament was also held in Chicago.
Men's champion Yip is also the current Hong Kong number one following the retirement of Leo Au, younger brother of Annie Au. Yip has a world ranking of 38, followed by Max Lee Ho-yin, who is ranked 58. The duo will also take part at the world championships. Yip reached the round of 16 in 2016.
"It has been a long time since we last played an overseas tournament [in March last year]," said Yip who last won the Hong Kong Championships in 2016 when he defeated Max Lee 3-2 in the final. "We are glad to have had four home tournaments before the Worlds. It was important for us to get back that match feeling.
"It's not easy not playing for such a long time with only training but the most important thing we had to do was to adjust our mental state because this keeps us strong. We lost [Leo] Au after his retirement last year but our team spirit has not weakened and all our team members are working hard to improve."
This article appeared in the South China Morning Post print edition as: Boost for Yip and Lee before worlds