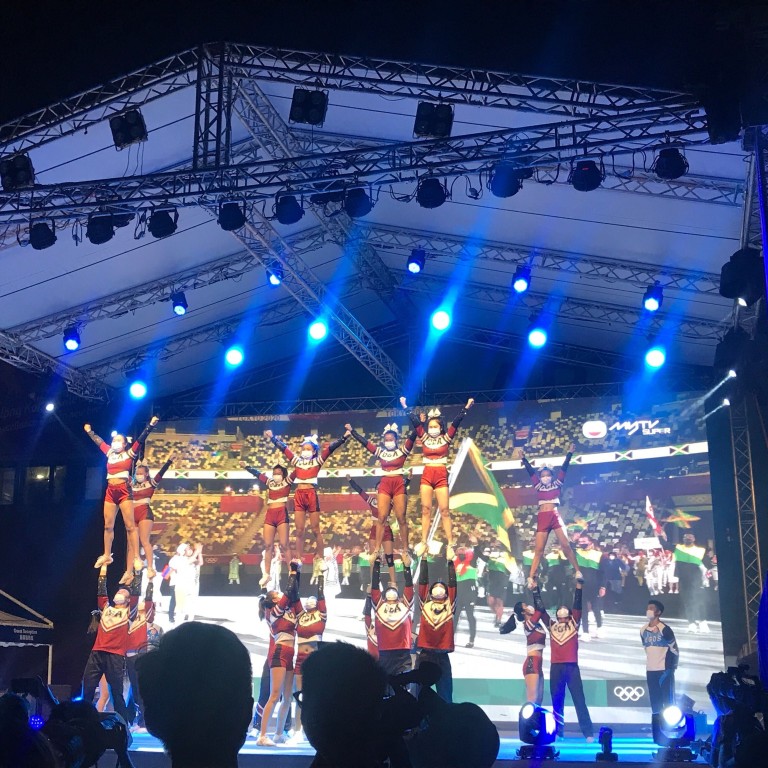 Tokyo 2020 Olympics: Hongkongers gather to celebrate start of Games
Hundreds attend 'Go Hong Kong Team' event at West Kowloon Cultural District's Art Park
Chief Executive Carrie Lam hails efforts of athletes just to get to Games
Hongkongers gathered on the grass at West Kowloon Cultural District's Art Park on Friday night to celebrate the official opening of the
Tokyo Olympics
and cheer on their favourite athletes in Japan.
Entertained by their beloved local performers at the "Go Hong Kong Team" event, which was organised by the non-profit organisation Key Connect All in collaboration with Hong Kong Olympic Fans Club and Hong Kong Community Foundation, fans began queuing up outside hours before the official opening at 5pm.
In addition to live-streaming the opening ceremony on a big screen, local singers including Gigi Yim Ming-hay, champion of the TVB reality competition show The Voices of the Stars, and Hubert Wu Hung-kwan, first runner-up of season two of The Voice Hong Kong performed on stage.
After the musical performances there were also various sports performances, including break-dancing and cheerleading.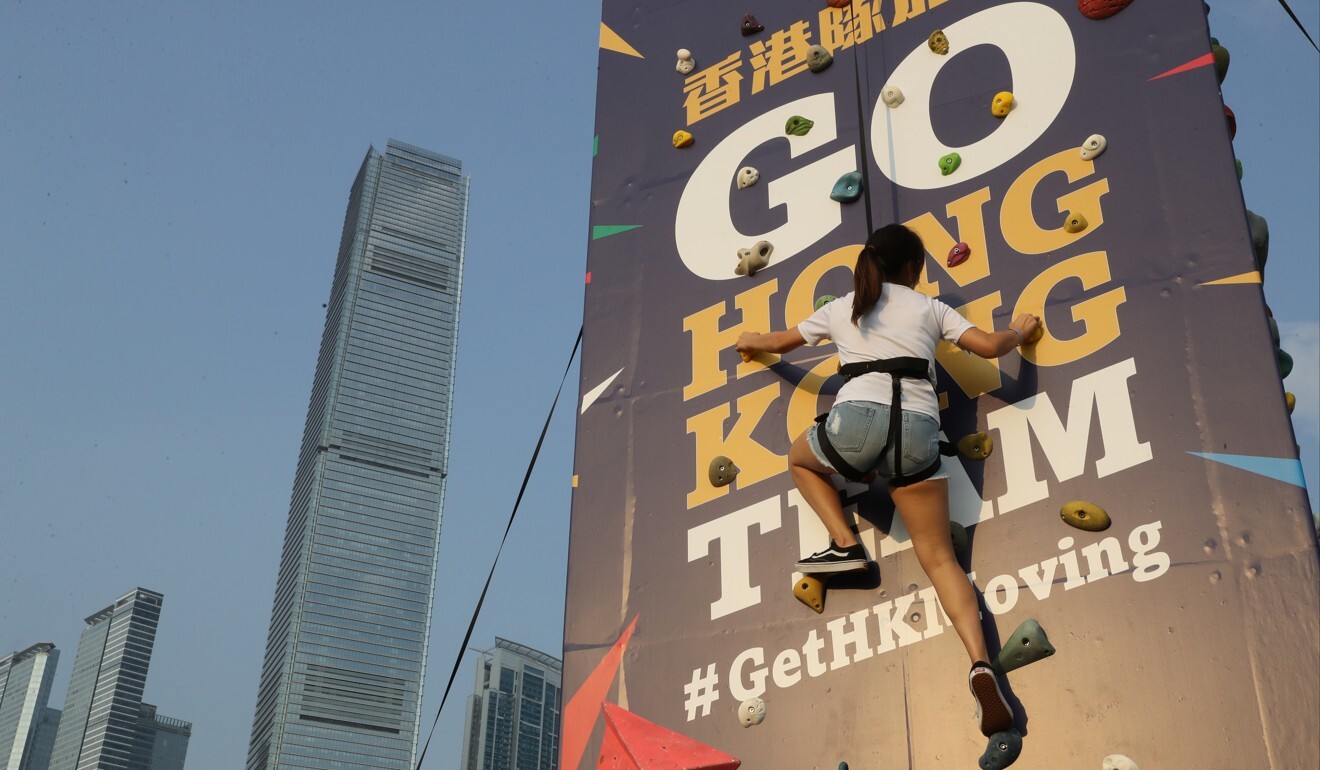 Game, merchandise, and association booths were scattered across the venue, while attendees could also have a go on a six-metre climbing wall.
Many of those in attendance were fans of The Voices of the Stars and came to support their favourite artists. Joyce Cheung Wai-lai, a 56-year-old construction worker, was there to support the singer Sherman and was excited despite having to queue for up to two hours.
"I watched the Olympics before but not very enthusiastically," Cheung said. "But I think this year we should support each other, not just in Hong Kong but around the world. We shouldn't hide at home but make some noise!"
A hotel industry employee surnamed Lai, 40, came to the event by himself, but hoped to return with friends over the weekend on their days off to continue watching the Games.
"I hope Hong Kong athletes can win medals this time," Lai said. "I think they can, in swimming and fencing."
Chief Executive Carrie Lam Cheng Yuet-ngor, former chief secretary and West Kowloon Cultural District Authority Board chairman Henry Tang Ying-yen, and Home Affairs Secretary Caspar Tsui Ying-wai were among dignitaries at the event.
Lam encouraged everyone to get vaccinated so that more sports and cultural events could be brought to the public in the future, and cheered on Hong Kong athletes.
"During this period, the organisers definitely faced a lot of challenges, but all participating athletes, including Hong Kong athletes, face circumstances that are even more difficult than in the past due to pandemic restrictions for training and such," Lam said. "But it is under these difficult circumstances that our athletes have achieved their best records ever, so regardless of their competition results we should give them a round of applause."
Anticipation surrounding the performances of Hong Kong athletes competing in Tokyo is high, with many attendees hoping for medals in fencing, cycling, and swimming.
"I've talked to many coaches and learned the athletes are all very well-prepared and ready, both physically and mentally," said Kenneth Fok Kai-kong, vice-president of the Sports Federation and Olympic Committee of Hong Kong. "We very much look forward to winning medals, raising the regional flag of Hong Kong and singing the national anthem."
Olympic celebrations will not stop after the three-day weekend. For the remainder of the Games, the public will be able to take part in various sports activities at venues across the city.
This article appeared in the South China Morning Post print edition as: Fun for fans to cheer on local competitors at Games