LIVE
Tokyo Olympics: 2020 Games declared closed as flame is doused – day 16, as it happened
IOC president Thomas Bach declares Tokyo 2020 'the Games of hope and solidarity' as closing ceremony comes to an end
Hong Kong track cyclist Sarah Lee wins bronze on final day, with USA finishing ahead of China at top of medal table
Topic |  
Tokyo 2020 Olympic Games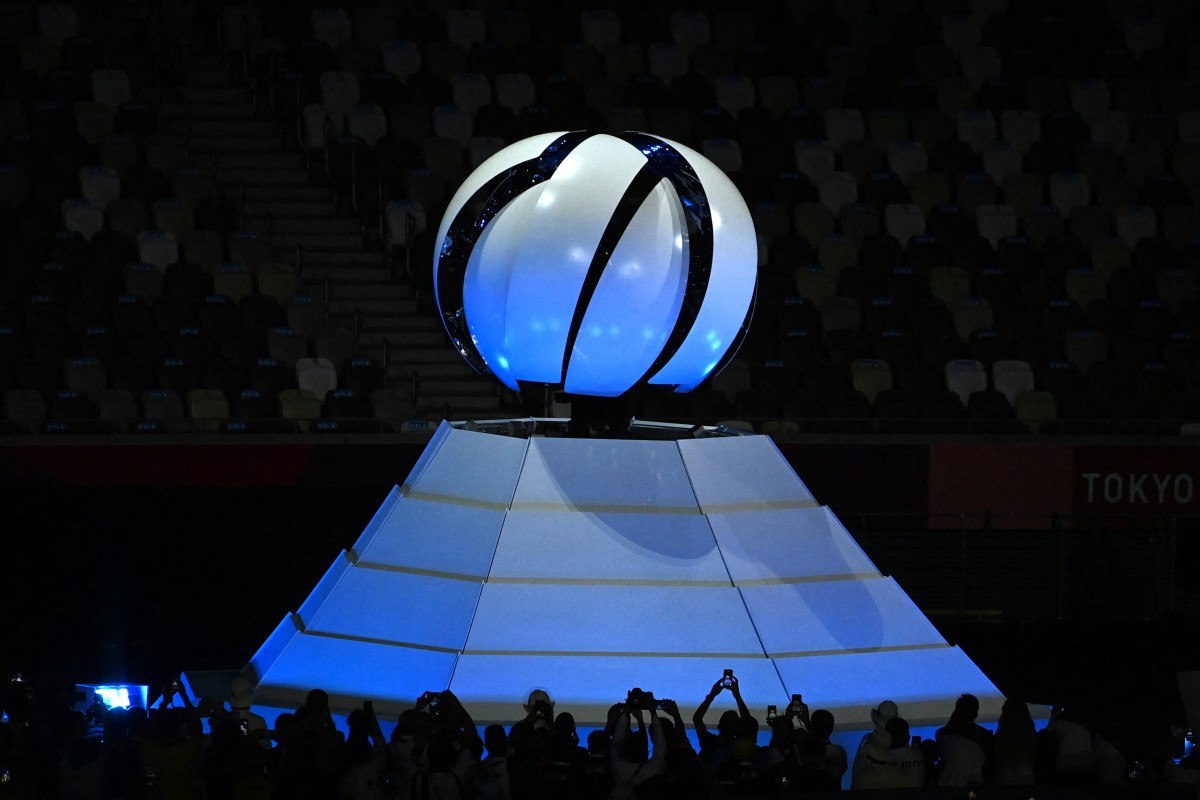 The Olympic cauldron closes after the flame is extinguished during the closing ceremony of the Tokyo 2020 Games. Photo: AFP
INTRODUCTION
This story has been made freely available to our readers as part of our Olympic coverage. Please consider supporting SCMP's journalism by subscribing.
This is it then, the last day of the 32nd Olympiad, and what a two weeks it has been. Gold, silver and bronze medals are all coming back to Hong Kong making it the city's most successful Games ever, and Sarah Lee Wai-sze has just added the exclamation mark.
The Hong Kong cyclist has beaten Emma Hinze for the bronze medal in the women's sprint, meaning the city's team has won an unprecedented six medals.
Going into the final day, just two golds separated China (38) and the USA (36) at the top of the medal table. But golds for the US women's basketball team, Jennifer Valente in the women's omnium and the women's volleyball team put the Americans in front. 
The race to finish first went down to the wire, but Lauren Price's victory against Li Qian in the women's middleweight boxing final ensured China could not overhaul the Americans. 
Reporting by Jonathan White and Paul Ryding (in Tokyo), Josh Ball, Chan Kin-wa, Nick Atkin, Andrew McNicol, Bobo Chan and Nadia Lam.