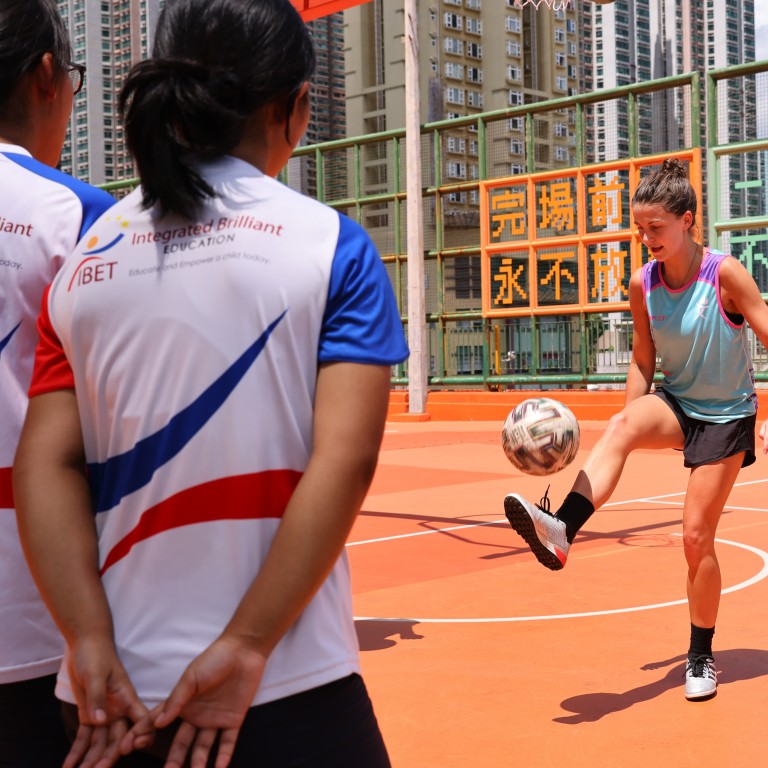 Scheme aims to capitalise on Hong Kong women's Tokyo 2020 Olympics success to empower city's youth
WISE HK rolls out coaching sessions, company visits and gender role discussions for city's next generation
'I was always really scared to go to a court or park because there are a lot of guys there' says one student
With five of Hong Kong's six
Tokyo 2020 Olympic Games
medals won by women, there may be no better time to engage the city's next generation of female athletes.
That does not necessarily mean combing the districts for the next potential Olympian, nor imploring mandatory swimming or karate classes at every girls' school to unearth the next Siobhan Haughey or Grace Lau Mo-sheung.
It means giving Hong Kong's young women the necessary tools to thrive through sport, providing them a steady foundation for a future in the industry. And it has been a long time coming.
Enter
WISE (Women In Sports Empowered) HK'
s Sport Leaders Programme 2021, supported by gender equality and women's rights group HER Fund. Concluding its most recent programme last weekend, the objective was to foster students' leadership and communication skills as well as their confidence, from learning how to coach a basic touch rugby session and encouraging discussions of gender in sport.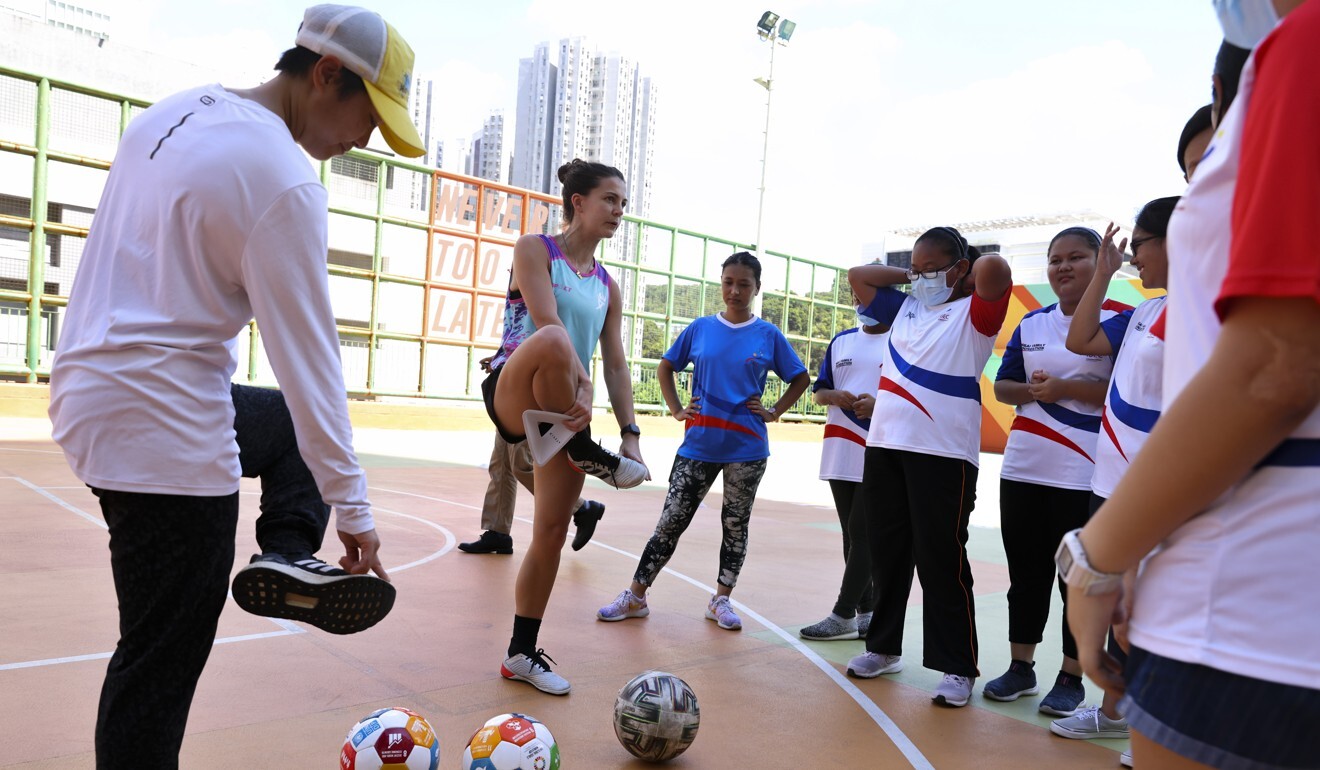 "It's helped me do more sports because before, I was always really scared to go to a court or park because there are a lot of guys there. It's more fun here because I get to play with others and it helps to speak a bit more," said Manyata Gurung, a student at
ethnic minority-friendly educational centre Integrated Brilliant Education Limited
(IBEL), after a coaching class at Hang Hau's Ming Tak Sports Court – which itself claims to be "girls prioritised".
Fellow classmate Priya Pun said she would absolutely enrol in future programmes and recommended it to classmates who did not join the first course.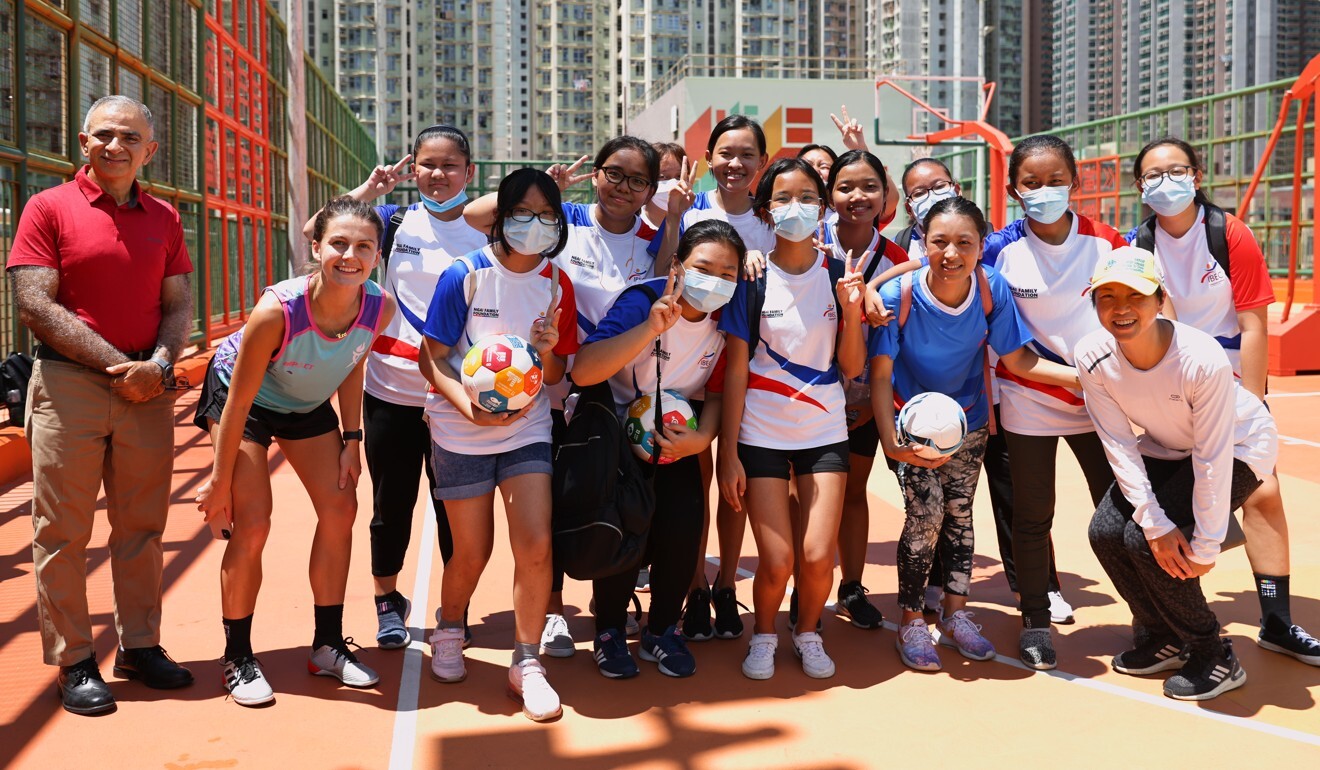 "I'm going to miss this programme – it was fun while it lasted," Bhumi Gurung added. "It gives women space to do their sport. They built an environment where it's more comfortable for me to speak out or do what I want, whether it's coaching or voicing out."
After successfully organising pilot programmes and certificates for IBEL and
Grassroots Future
, a non-profit which helps to support Hong Kong asylum seekers, the plan is to roll it out to local schools across the districts.
Alicia Lui, founder of WISE and the programme, explained the need for sustainable schemes catered to young women, particularly in a climate where sport is traditionally more welcoming to the city's males.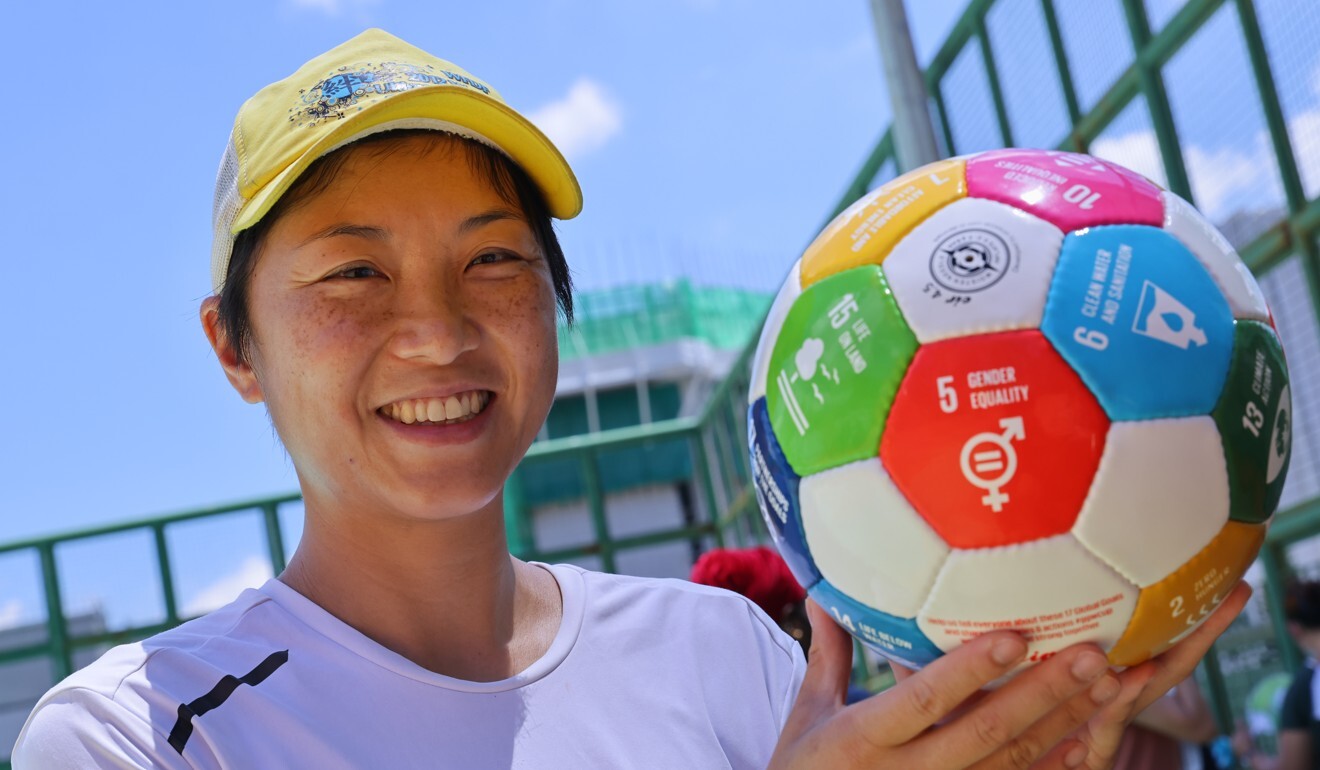 "We definitely hope to bring this to other schools and scale this to more teens," Lui said, teasing a longer-term local school programme link-up in the new year. "The aspiration is to be able to scale this into an academic programme, part of either the extracurricular activities or part of PE classes.
"One of the things we wanted to do was think about personal action in the area of sports. We asked the students, 'what can we do?' Or 'what can you do?' There were a couple of students who had very good ideas," Lui said.
"The whole idea was to show them that sports doesn't have to only be about participation as a player. If they want to do something in the industry, they should have the means to seek it out.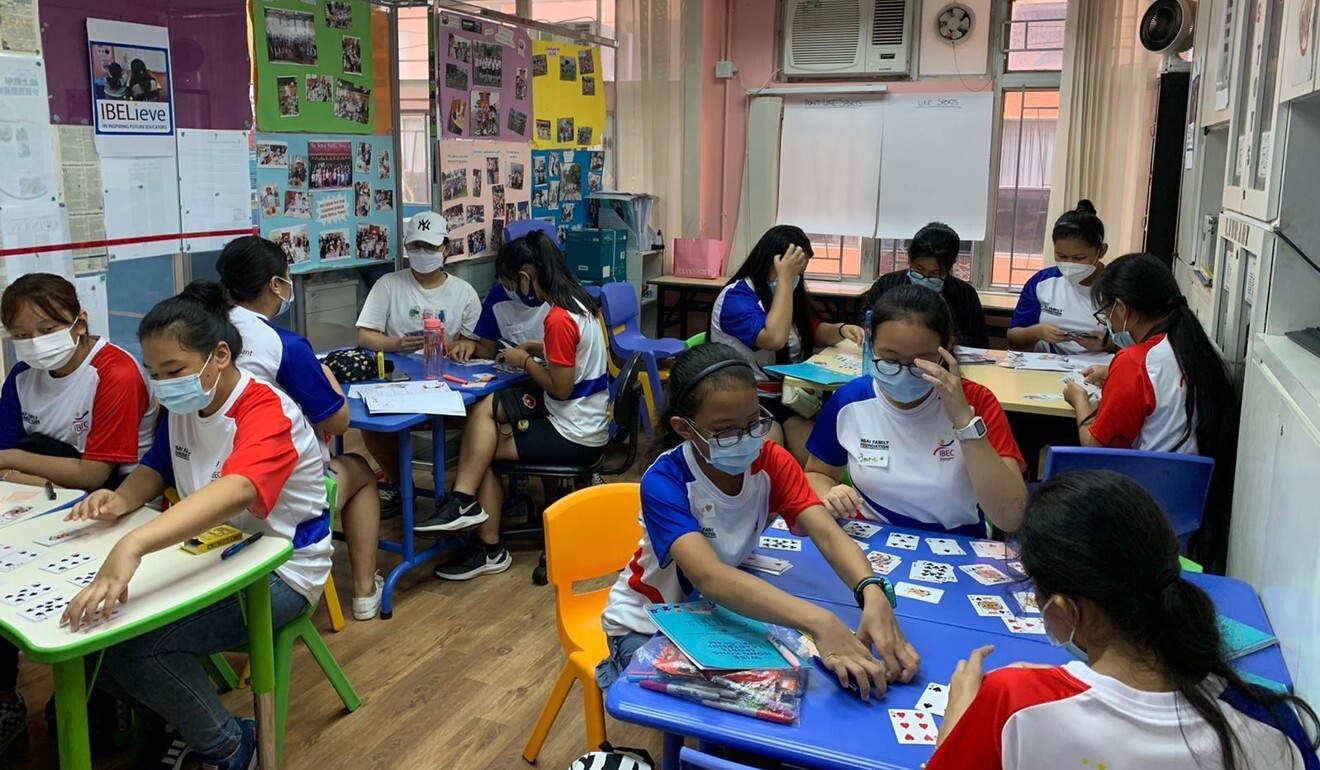 "We also wanted to share with them the situation that girls and women still don't access as many sports. We asked questions in a way to see if they had observations or thoughts based on their own experiences."
Other topics of conversation include gender stereotypes, words in sport with masculine or feminine connotations and what sport provides to society.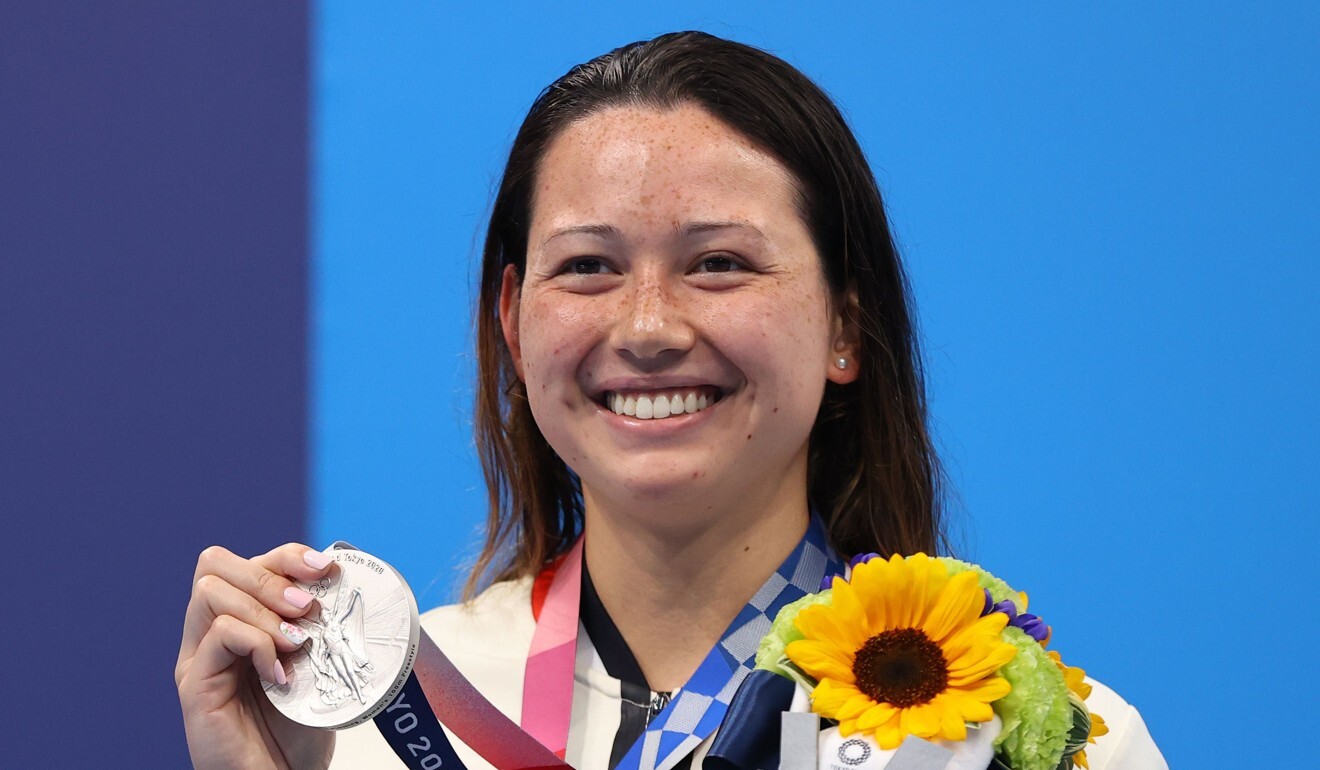 "The fact that women got more medals in a place like Hong Kong actually proves the case that there's a place for women in sports. It's about showing that because there's a place, women's sports deserve more investment and resources. That's the most important thing."
"Most of my sporting opportunities stopped when I went to secondary school. A 15-, 16-year-old me would have really benefited from doing a bit more teamwork stuff, learning a bit more about leadership and confidence, and more about sport in the world," she said.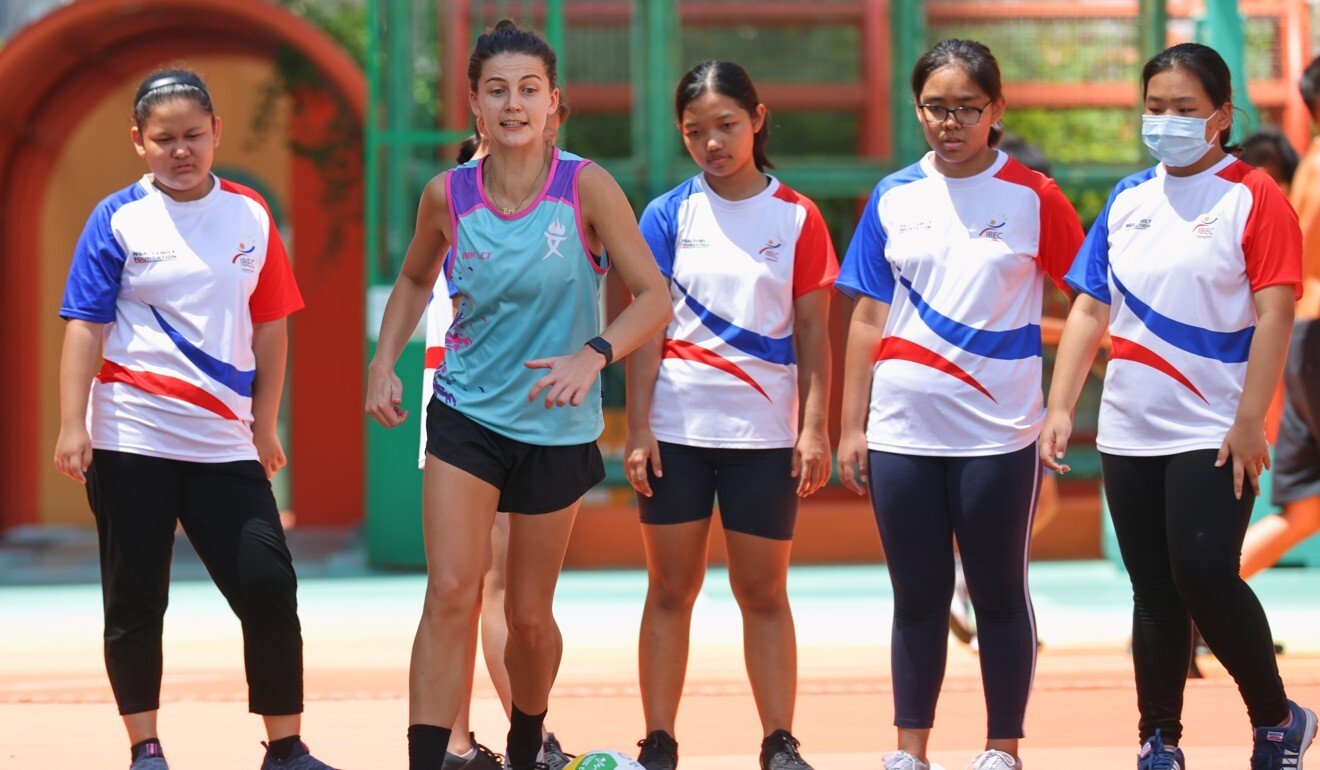 "I would have definitely appreciated it and I hope that it's been appreciated by the girls. Last week, we had a chat about sport in school, and most of them were saying, 'I don't really like to play PE at school because the boys are really rough – they just kind of target us because we're not as good'. We say things that encourage them that it doesn't have to be like that.
"It's showing them that sport can be a part of their life, whatever they choose to do. You don't have to be an athlete or coach. This can be something that can bring a lot of good things to your life and provides a lot of opportunities. We want them to know there's a lot more can come from just mastering a skill in sport.
"There are so many transferable skills and we really want to get the message out to girls and teenagers in Hong Kong: There's a place for you in sports and there's a lot more than you can take from it than you might initially think. You might not be the next Siobhan, but you can learn things along the way that can help you be the best you."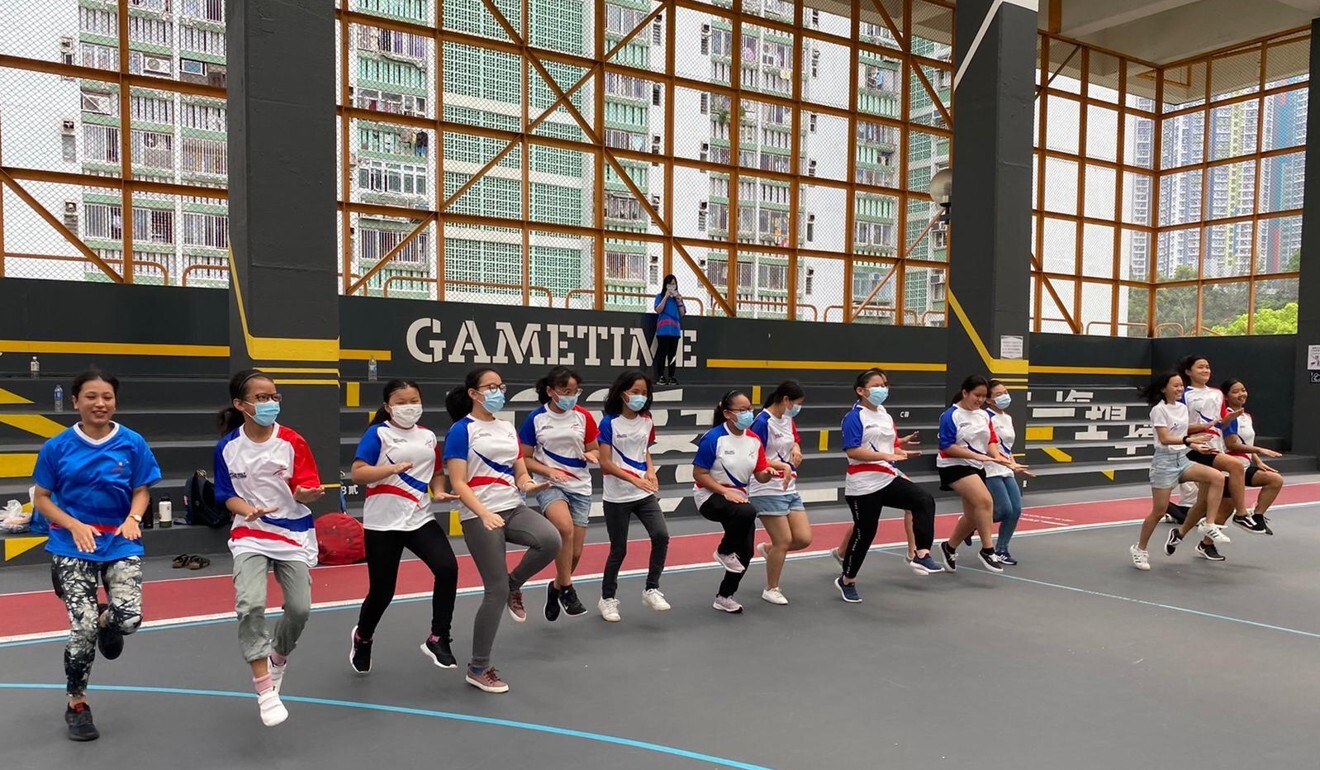 Co-founder and CEO of IBEL, Manoj Dhar, could not be happier with the initiative and is confident he will not need to convince students to sign up in future.
"These are girls who study at our two NGO centres, so they are our best possible ambassadors. I will just tell these girls 'why don't you talk to the others and tell them how you felt about [the programme]. Teenagers being teenagers, they'll say 'I had to get up at 8.30am on a Saturday, but in the end I had great fun'," he said.
"It's a holistic experience that shows sport is also a lifestyle. It's not written in your fate that you have to be a doctor or engineer – perhaps you could be somebody in the sporting sector.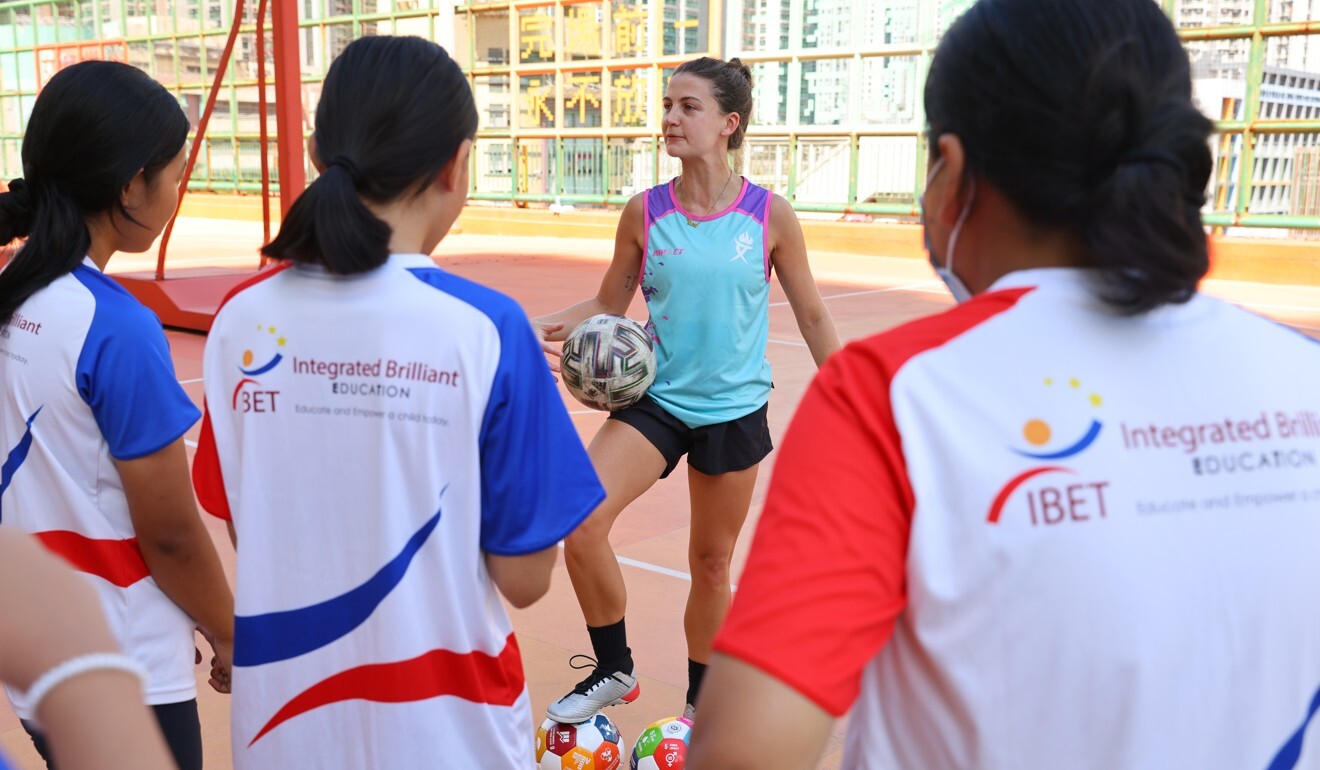 "And just because your father was a security guard or is at a construction site toiling away for 12 hours, or your mum works at a restaurant and comes back home late, it doesn't mean you have to choose that. There are other options. We are trying to help them self realise and actualise. 'Oh, I didn't know I had that potential in me'."