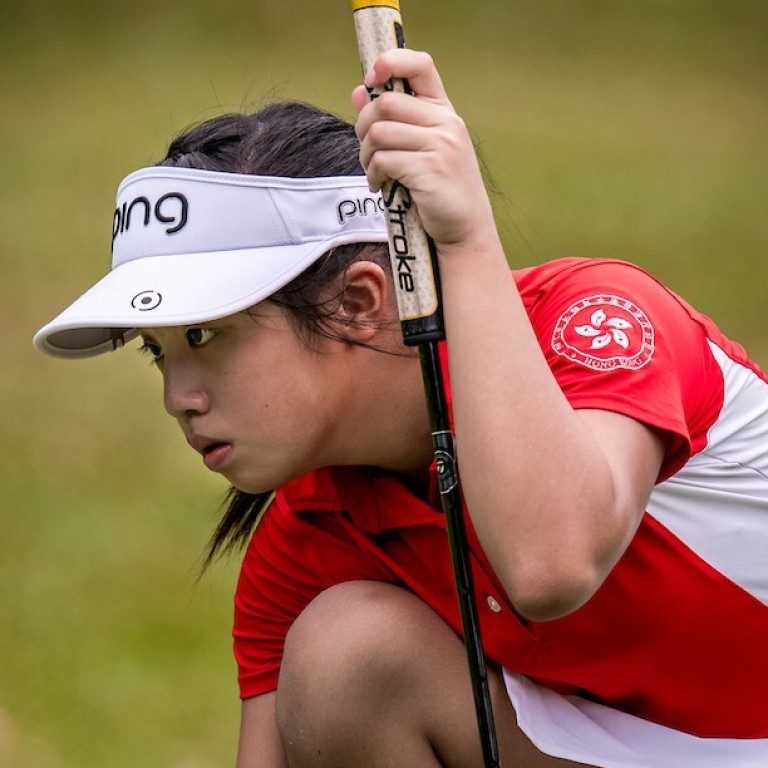 Thirteen-year-old golfer Arianna Lau out to follow idol Tiffany Chan's LPGA Tour and Olympic footsteps as she sets world No 1 blueprints
Lau eyes path to Los Angeles 2028 Games and LPGA Tour card, just like history-making 'role model' Chan
From her mother sacrificing her career, to training six times a week between school, Lau's journey has already not been easy
While Hong Kong golf whizz Arianna Lau's dreams of being the world number one may initially appear far away, the 13-year-old's trajectory has shown the sky is the limit.
In 60 local junior and amateur squad tournaments thus far, Lau has won 57, finishing second in the rest. She has multiple top-three finishes at international events, and already boasts a handicap of four.
Lau's fledgling success is the culmination of her childhood goal of reaching the sport's pinnacle, the unyielding support of her parents, and the trails blazed by Hong Kong's first-and-only LPGA player and two-time Olympian
Tiffany Chan Tsz-ching
, who is back on the road after her
Tokyo 2020 outing last month
.
"Tiffany has always been my role model because she was the first person to get to the LPGA (Tour). She represented Hong Kong at the Olympics, too," said Lau, fresh off the back of being announced as the winner of a HK$250,000 scholarship grant funded by the EFG Young Athletes Foundation.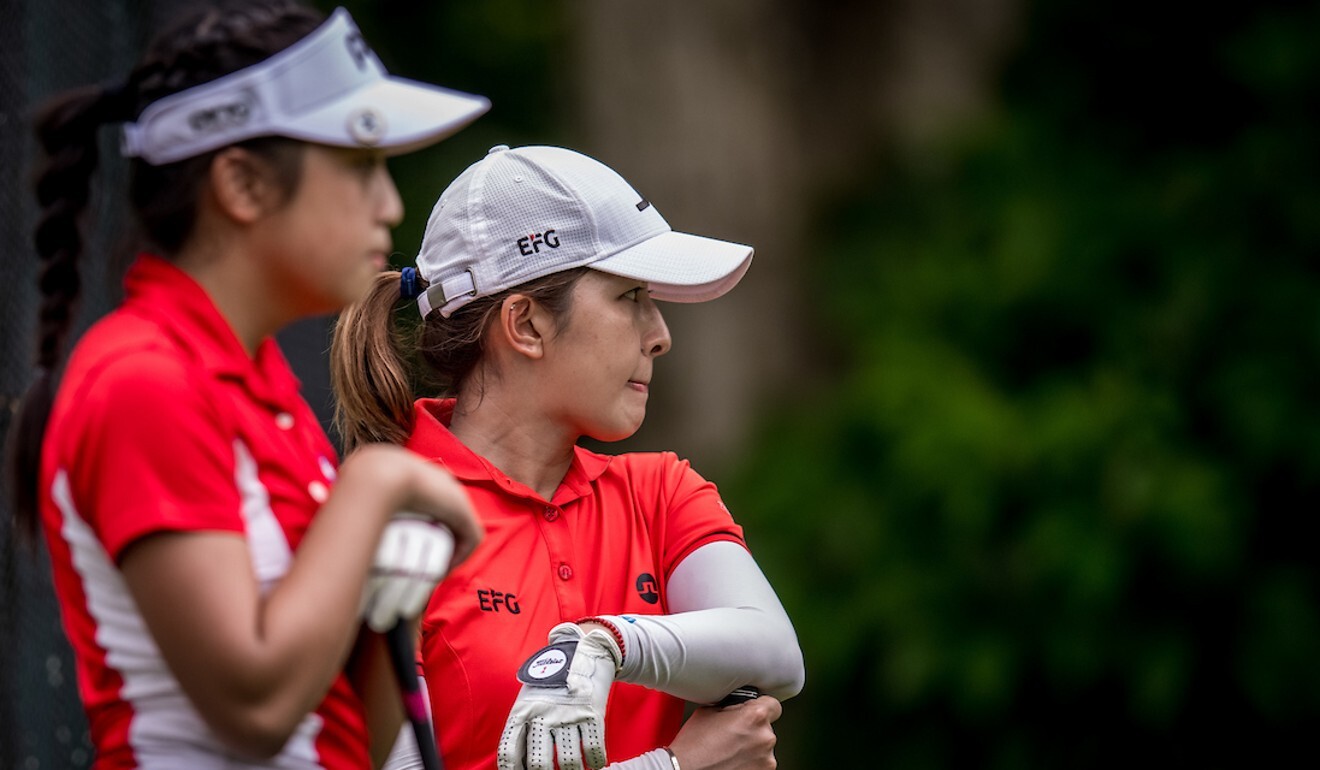 "I've played around with her. She's very hard-working and determined, and sets a lot of goals for herself to achieve, so I've learned a lot from her and I really want to be like her. To turn pro, achieve good results, and represent Hong Kong."
Despite being in her early teens, Lau already has a decade of golf experience under her belt. She picked up her first club at age three, was called up for the Hong Kong Golf Association's junior team at age seven, before graduating to the so-called "Elite Squad Team" last year.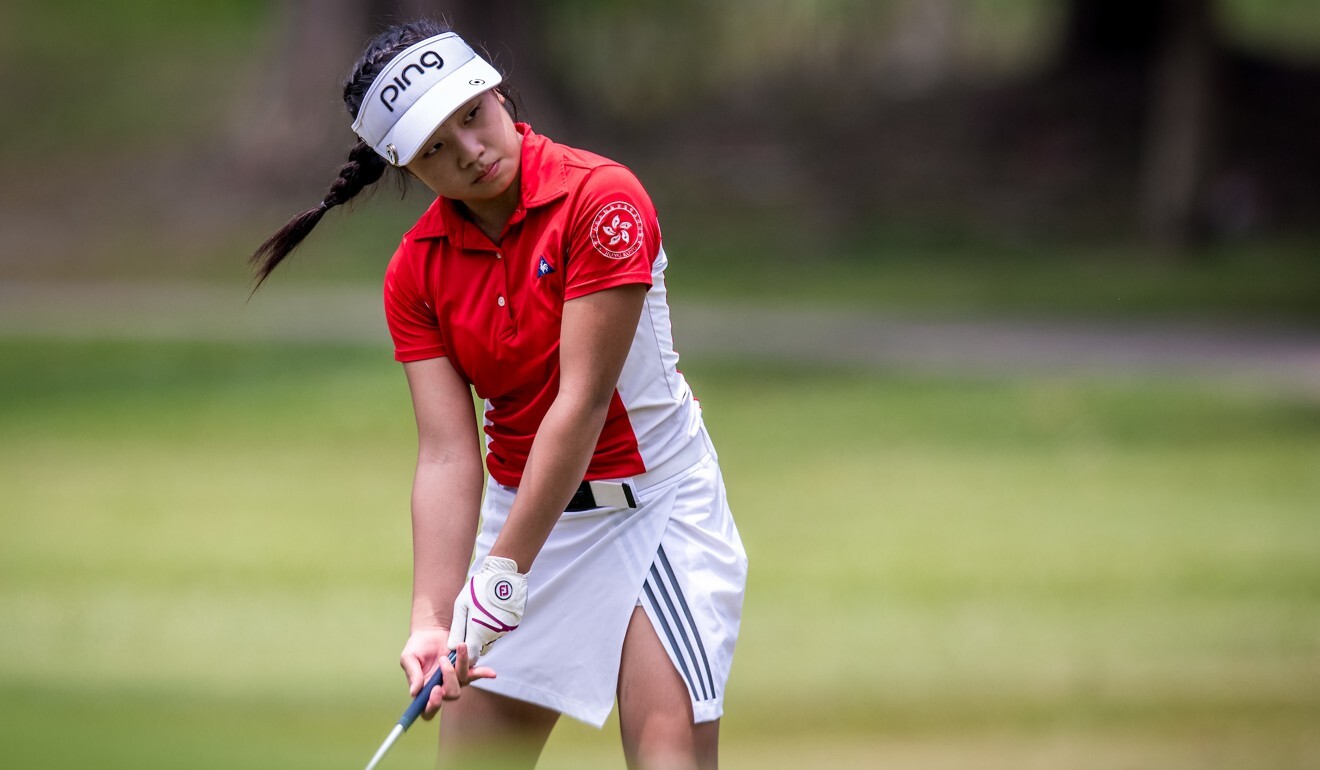 Her mother, Athena Tang, gave up her career in music around four years ago to help her promising daughter, while father Roy "works a lot" to support her financially. Meanwhile, coach Alex Cheng has been a mainstay since the beginning.
"Both my parents didn't play golf. My mum did music at first – and still teaches me sometimes – but now plays a huge role in my golf. She's my biggest supporter and practices with me every day. She's usually my caddie in amateur tournaments," Lau said.
"Whether she's sick or well, she chooses to practice with me every day. She made a lot of sacrifices throughout these 10 years, and put in a lot of time and effort to help get me to where I am, so I'm very grateful for her."
Living by role model Chan's "nothing beats hard work" mantra imparted in their last encounter on the links, Lau manages to train six times a week between her studies at Malvern College Hong Kong. That means a lot of rushing to and from school, golf courses and the driving range.
But Lau understands that such commitment is the base requirement should she want to fulfil her ultimate objectives.
"My long-term goal is to become the world number one LPGA golfer. I also aspire to play in the Olympics because it's the biggest stage of sports. I hope to represent [Hong Kong] in 2028, where I'll be around 20 or 21 by then," she said.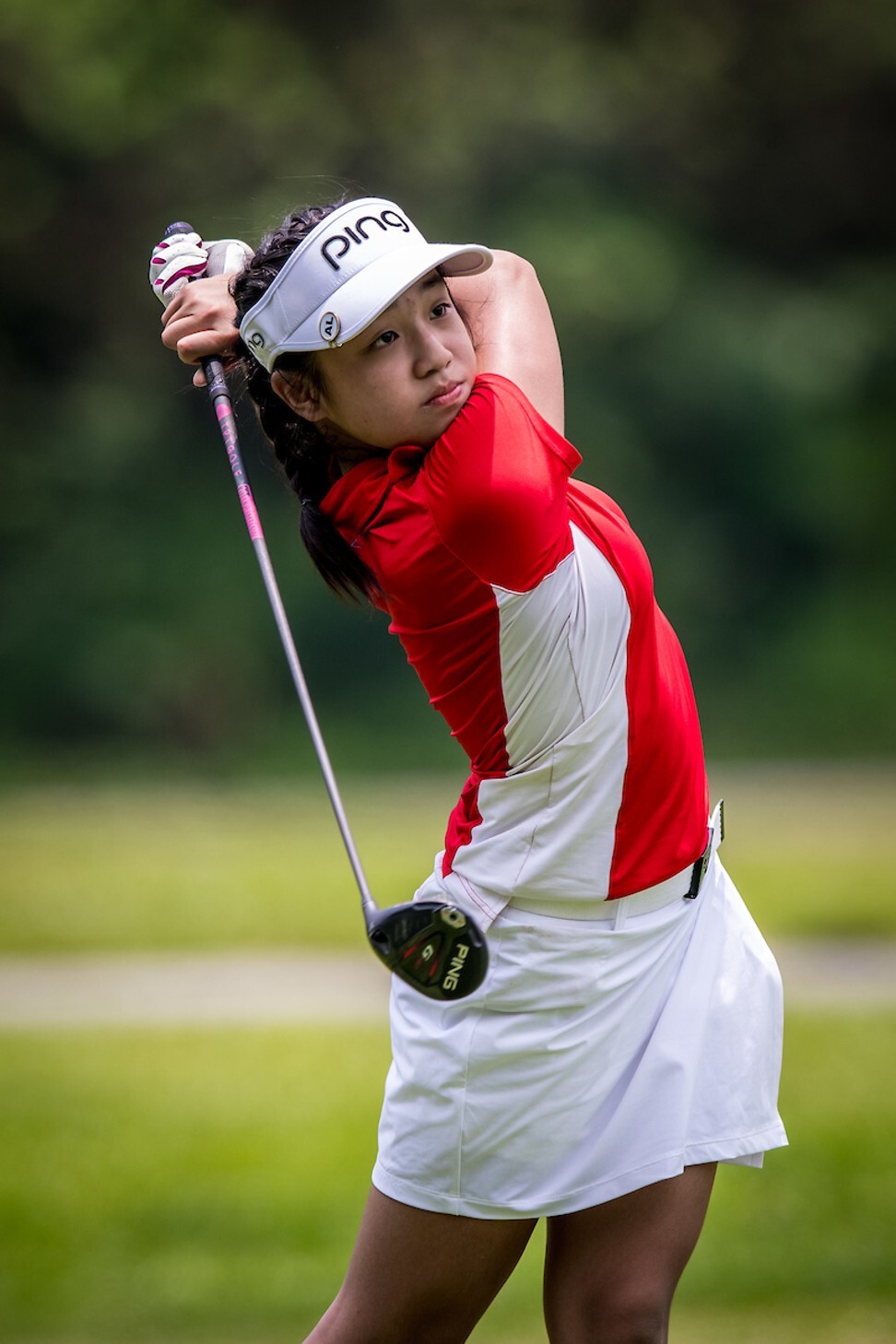 "For the next one or two years, this scholarship will help me in playing more overseas tournaments in America and other countries. I really hope I can get good results and improve my world amateur ranking, which is important if I want to turn pro in future."
As for being touted as the city's next Tiffany Chan, or
a golf prodigy even aged 10
, Lau said: "I don't really feel any pressure because I chose this path myself, so no matter what I'll do the best I can and set high goals. I just care about the process and I know if I work hard, the results will come. I also believe I can achieve what I want to achieve."
Chan added: "If [Lau] continues working as hard as she is now, I have no doubt that in the not-too-distant future I will have some fantastic team support at events like the Olympics and on the LPGA Tour."
Lau next competes in the Hong Kong Golf Association's Ladies Stableford Tournament on September 28.
This article appeared in the South China Morning Post print edition as: Arianna inspired to emulate Chan's Olympic footsteps