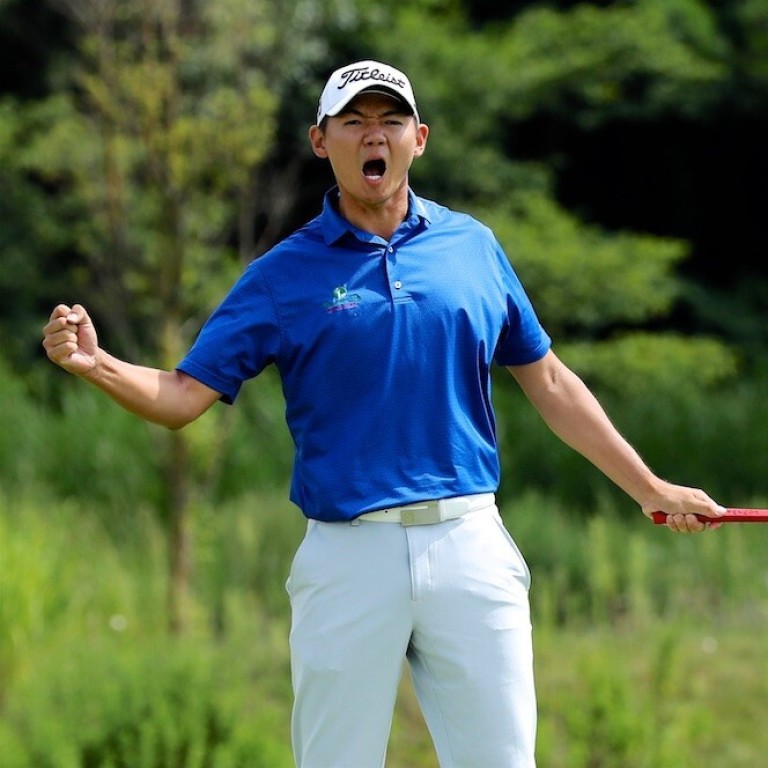 National Games: Jason Hak drags himself into medal contention with late birdie run
Hak's medal chances were on the verge of being extinguished, but a late run of form kept his chances alive on day three
A last-ditch display of dogged determination dragged Hong Kong's
Jason Hak Shun-yat
back into medal contention on Thursday during the third round of the men's golf event at the
National Games
.
After a fine start of three birdies through the first five holes, the 27-year-old began to struggle for consistency around the turn. His round was petering out at one-under par for the day, which would have seen him slump down the leader board and back into the pack as the field began to get to grips with the Xi'an Qinling International course on moving day.
But three birdies down the home straight, including back-to-back birds at 17 and 18, saw the Hong Kong man bound back into a share of third place at 12-under par for the tournament with one round remaining.
Ominously, however, Shanghai's Wu Ashun, the second-highest ranked player in the field this week, ended the round occupying top spot on the leader board for the second time in three days. His knock of four-under-par 67 sees him sharing the lead at 15-under par for the tournament with Hainan's Yuan Yechun, the overnight leader and top-ranked player in Xi'an at No 318 in the world.
Hak's world ranking of 395 makes him the 5th highest-ranked player in the field.
Three shots off the leaders, Hak needs a big swing on final day if he is to make the podium in Xi'an.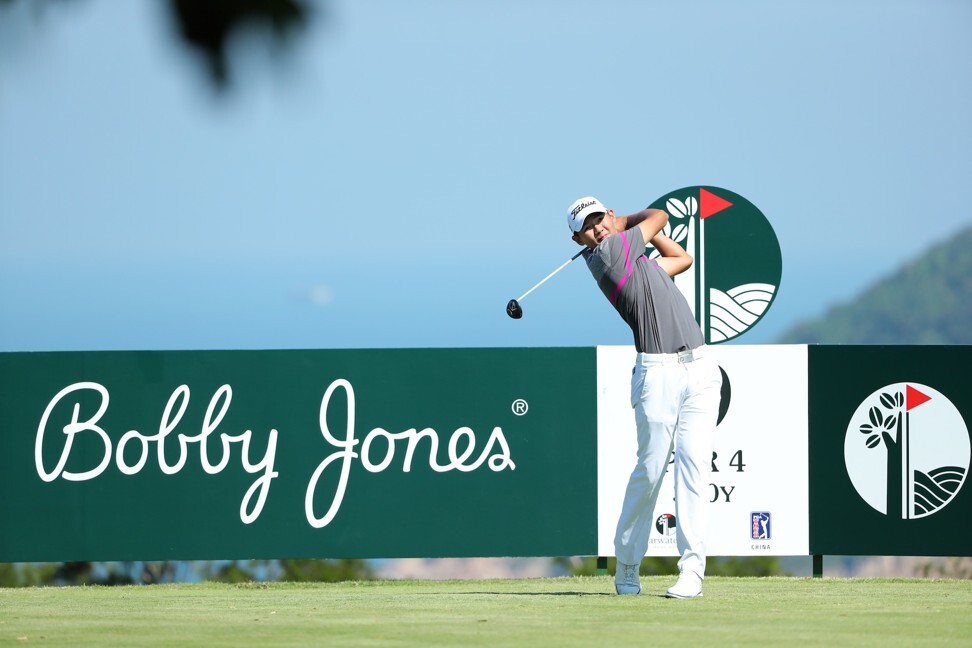 Sharing the bronze medal spot with Hak is the former world No 32 Li Haotong. He signed for a two-under-par 67 to stay firmly in the hunt.
They are one shot clear of Yunnan's He Zeming on 11-under par. He's effort of five-under par, consisting of five birdies and no blemishes, was the round of the day.
Hak has enjoyed a fine year on the China Tour this term. In seven outings so far in 2021, he has finished runner-up three times, in third twice, and fifth once.
Brad Schadewitz, a former Hong Kong national team coach, who coach Hak and his Hong Kong teammates to silver at the 2013 National Games in Liaoning, said everything seems to be falling into place at the right time for Hak.
"He seems like he's in a much better place at the moment," Schadewitz said. "He went back to China during Covid and has been playing good on the China Tour. As a coach you know – with players, confidence is everything. Jason has always had oodles of talent. He just couldn't get out of his own way. Everything is about playing good at the right time.
"He's always been super hard-working, always been super talented. He's got length, he's got touch around the green, he's a smart kid out there – I think he just tried too hard and had too much expectation put on him. Now he's gone back and relaxed a bit.
Asked about how much a National Games medal would mean to Hak, Schadewitz said a podium in Xi'an would be one of the highlights of Hak's career.
"(In Liaoning in 2013) nobody expected us to do anything, and we ended up getting silver. For every Chinese national, the National Games is huge. They consider it one rung below the Olympics.
"Jason's had so many great moments in his career, a medal at the Games would be another one."