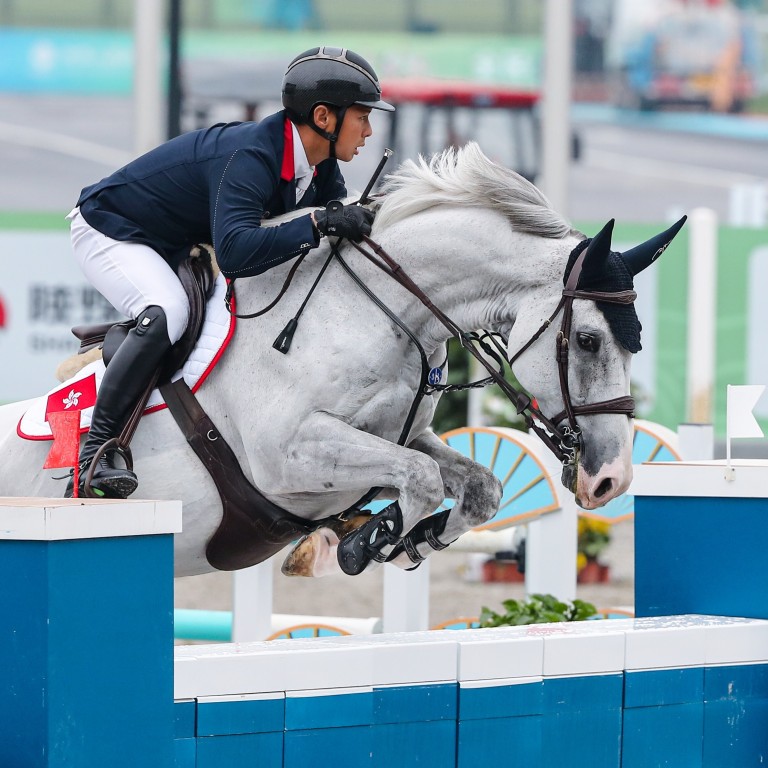 Hong Kong's Kenneth Cheng makes it into National Games show jumping final despite no support team and rented horse
The only equestrian representative from the city has no coach or assistance in Xian due to strict quarantine requirements
Cheng finished an outstanding qualifiers in fourth to reach 24-rider final on his rented horse
Show jumper Kenneth Cheng Man-kit is fighting against the odds as he attempts to further Hong Kong's glory at the China National Games and he is doing it all alone.
The 33-year-old, Hong Kong's sole equestrian representative in Xian, has made it to Saturday's 24-rider final without a support team and on a rented horse. He finished fourth overall in Thursday's qualifiers.
"We feel quite sorry for our rider because we have no one to accompany him to Xian due to the strict quarantine requirements," said Angela Kong, secretary general of the Hong Kong Equestrian Federation.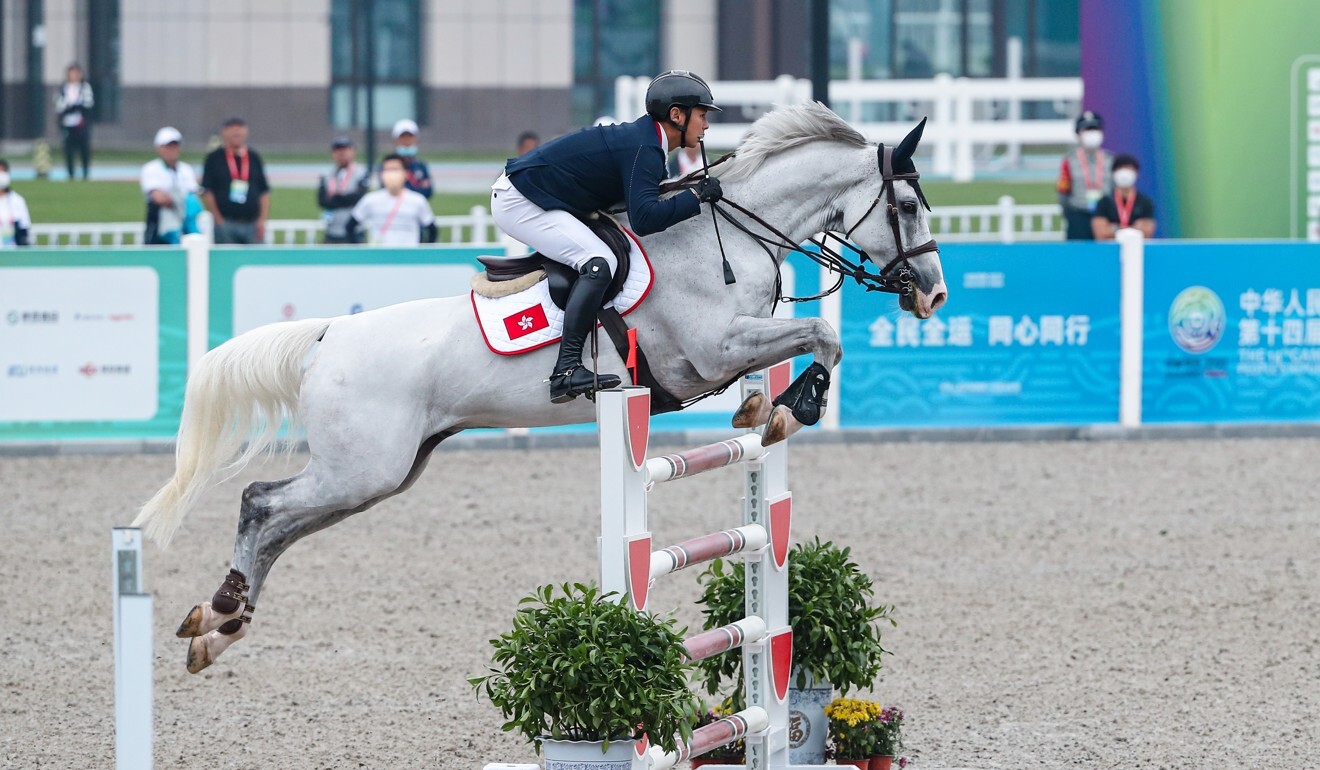 "We have to ask for assistance from our mainland counterparts to provide him the support services like a farrier. Even his horse is rented specially for this event. But it's not only physical support. He has no coach to speak to when he needs, especially when he is facing problems in Xian and therefore we have to contact him on a regular basis to know what's happening there."
Despite the difficulties, the official is quite happy with the performance of Cheng, saying he did an exceptional job in the qualifiers to make it into the 24-rider final.
Cheng came 11th in the first round after scoring four penalty points but made great improvement in the second with a clear round.
With an aggregate four penalty points, he stayed behind the top three riders who all finished with two clear rounds. The results in the qualifiers do not carry over into the final.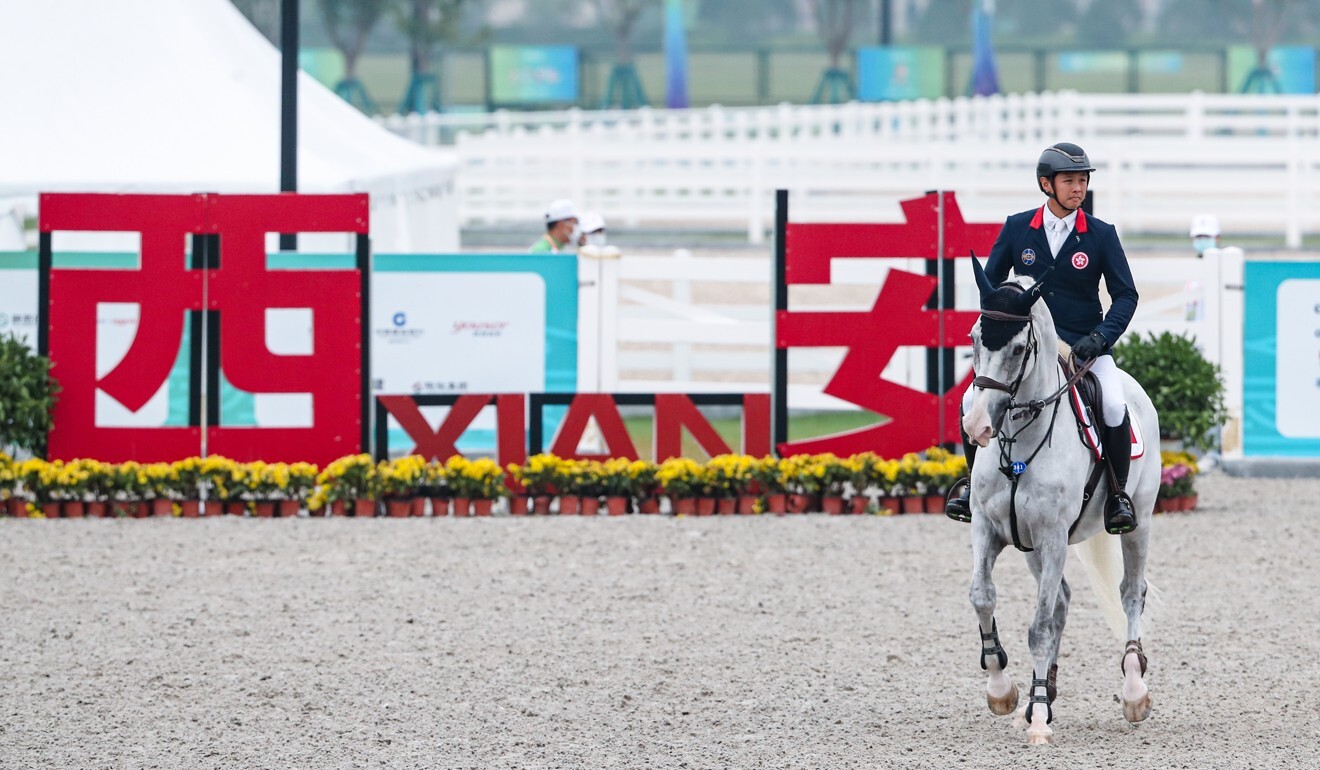 "The course is not easy and it is designed with many loca Xian characteristics such as the Terracotta Warriors. Many of the mainland riders at the National Games are using quality horses they bought from overseas and they had a long preparation time," said Kong.
"But Cheng can only use a rented horse which he has worked with before just a couple of times. And he had to stay a 21-day quarantine in China in August without doing any training before moving to Xian. In fact, this is not even his first choice horse which has been replaced early this month."
Cheng has been competing in China regularly in World Cups and other championships but the pandemic has stopped everything since last year.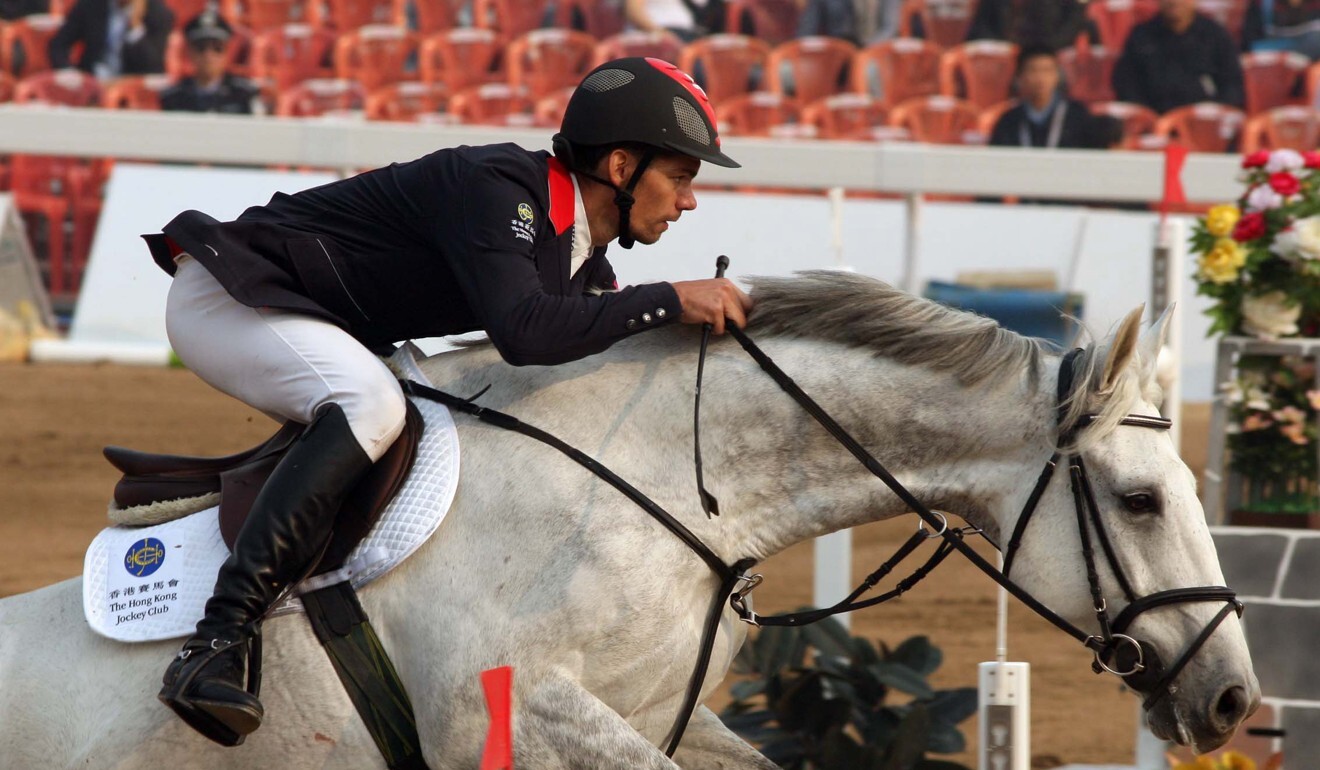 While veteran rider Zhang Bin of Shanghai remains the favourite in Xian, up and comer Duan Yihua of Zhejiang will be another major threat to the Hong Kong rider, according to Kong. Both riders had two clear rounds in the qualifiers.
The show jumpers from Inner Mongolia are another force to be reckoned with, she said.
Hong Kong equestrian riders have achieved good results at previous National Games, with three showjumping medals at the 2009 Shandong Games when Patrick Lam Lap-shun lifted an individual gold medal and Cheng finished third. They combined with Samantha Lam and Jacqueline Lai Ching-man to capture the team bronze.
Four years later in Shenyang, Lai snatched an individual silver while at the 2017 Tianjin Games, Clarissa Lyra also finished with a bronze as Jacqueline Siu Wing-ying clinched a silver in the individual dressage.
This article appeared in the South China Morning Post print edition as: Cheng battles with rented horse and no support team