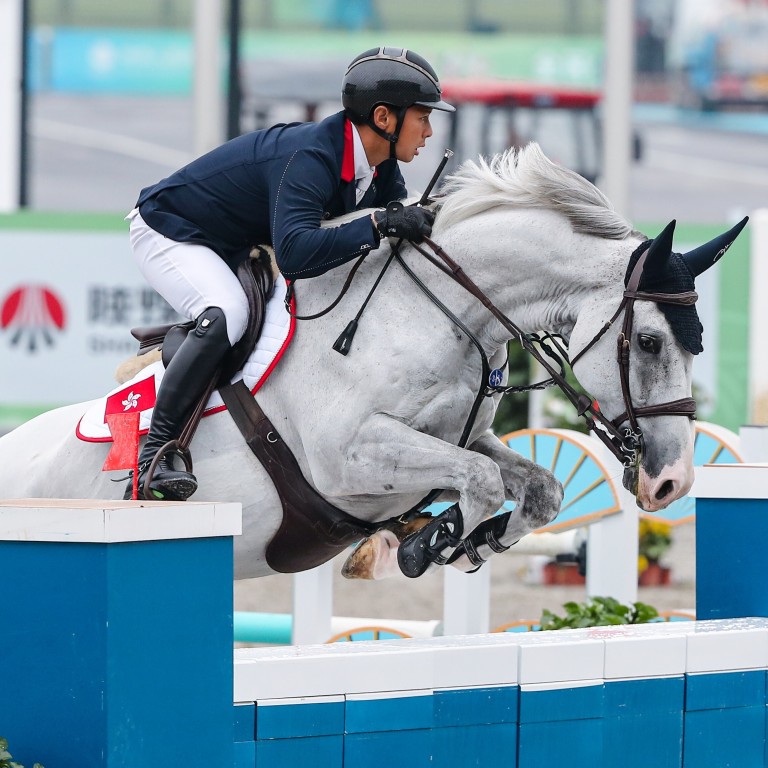 Kenneth Cheng finishes close fifth as he misses out on an equestrian medal at the National Games
The Hong Kong rider was seriously hampered by rain in the morning as he scored eight penalty points in first session
Cheng makes dramatic improvement in afternoon session with only five penalty points but it wasn't good enough for a medal
Kenneth Cheng Man-kit came agonisingly close to winning an equestrian medal at the National Games after finishing fifth place overall in Xian, as Hong Kong narrowly missed out on another medal for a second successive day.
A day after Jason Hak Shun-yat fell shy of finishing on the podium with his fourth place in men's golf, Cheng almost completed a fairy tale ending when he made a stirring comeback in his second session after a disappointing start in the opening round in the show jumping final.
Cheng and his rented horse Funchal conceded eight penalty points in his opening round in the morning but the pair improved out of sight to score only five penalty points in the second session. His total was just point behind the silver and bronze medallists.
Guangdong's Liang Ruiji won gold, ahead of Xu Hao and Duan Yihua, both of Zhejiang, who finished second and third respectively.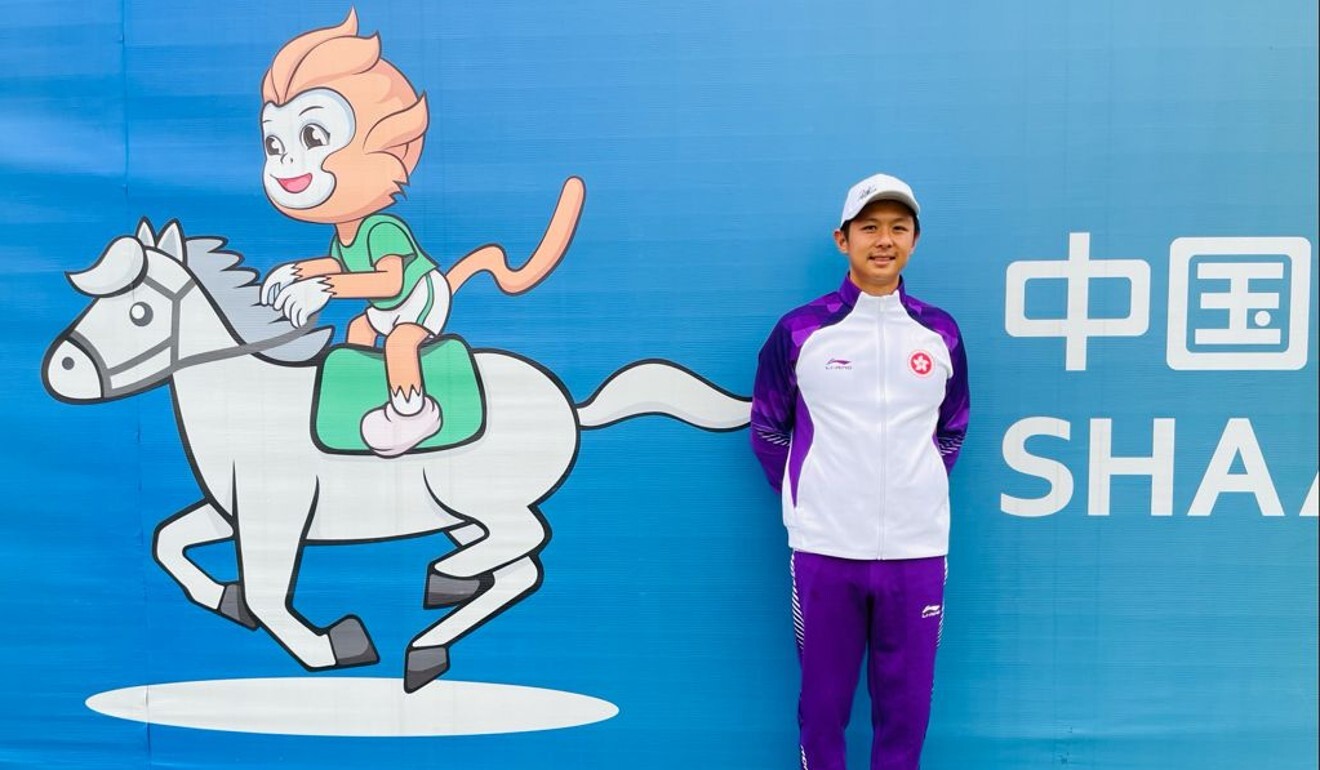 Cheng and a Beijing rider were both on 13 penalty points but Cheng had to settle for fifth place on a slower finishing time.
The Hong Kong rider was unfortunate in the morning session after his routine was affected by a sudden downpour that affected his horse's vision. However, Cheng was still pleased with his horse's effort.
"I'm very pleased with my horse as he did an exceptional job in the bad weather," said the 33-year-old, who was making his fourth appearance at the National Games. "I only had less than one month to prepare the games with him as my first choice horse was injured and replaced earlier this month.
"The heavy rain this morning affected me a lot when I was competing in the first round but the overall performance totally exceeded my expectations. I would also like to thank all parties who supported me all along."
It was the first time since 2009 that Hong Kong failed to win an equestrian medal.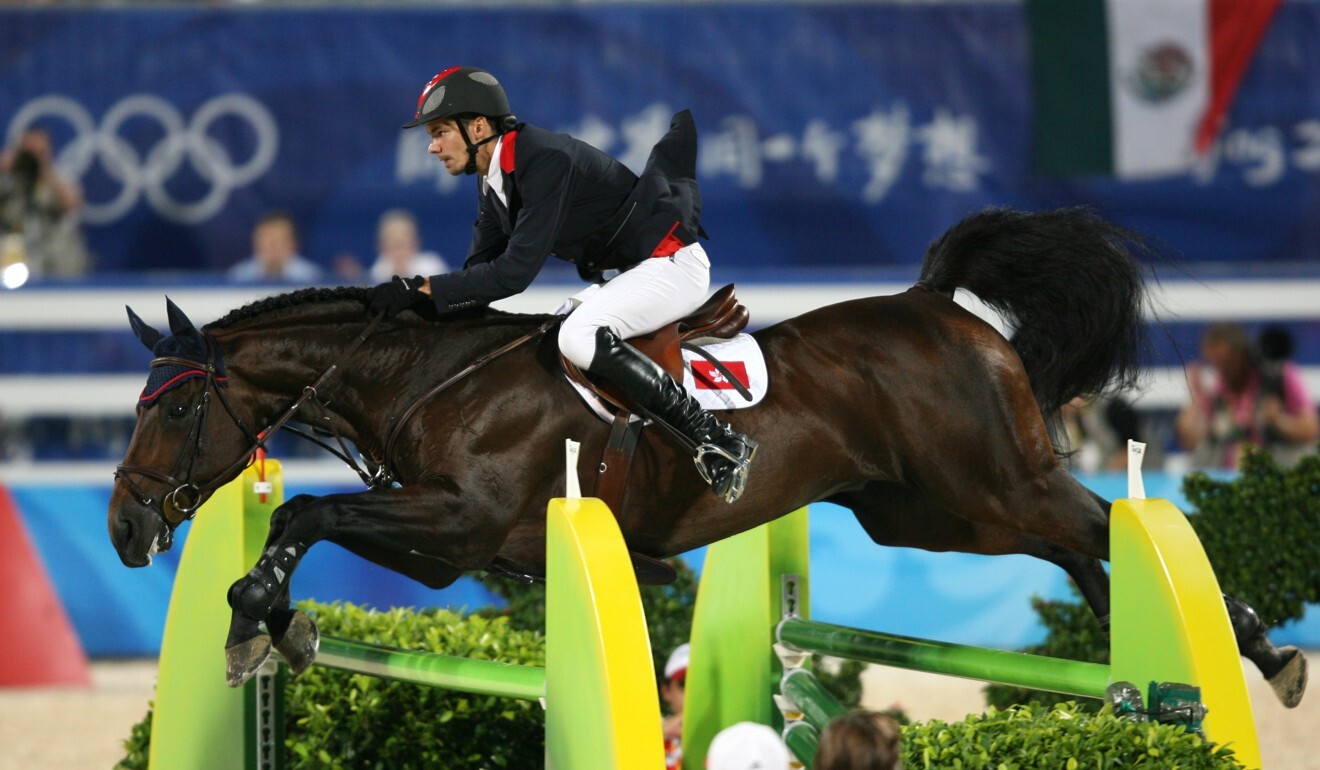 "We won't blame anybody. For us, Kenneth has already done a brilliant job in Xian and did Hong Kong proud," said Angela Kong of the Equestrian Federation. "Kenneth was on his own in the National Games with no [physical] support from us. You cannot ask for more, especially as he had to go through a 21-day quarantine in China before moving to Xian. Both Kenneth and his horse fought valiantly in the second round of the final, showing fine form and fighting spirit."
Hong Kong won a gold medal in showjumping through Patrick Lam Lap-shun at the 2009 Games in Shandong while Cheng also won bronze. The pair were joined by Samantha Lam and Jacqueline Lai Ching-man for a team bronze. Four years later in Shenyang, Lai claimed a silver while at the 2017 Games in Tianjin, Clarissa Lyra won a bronze, together with a silver from Jacqueline Siu Wing-yin in the individual dressage.
This article appeared in the South China Morning Post print edition as: another agonising HK medal miss