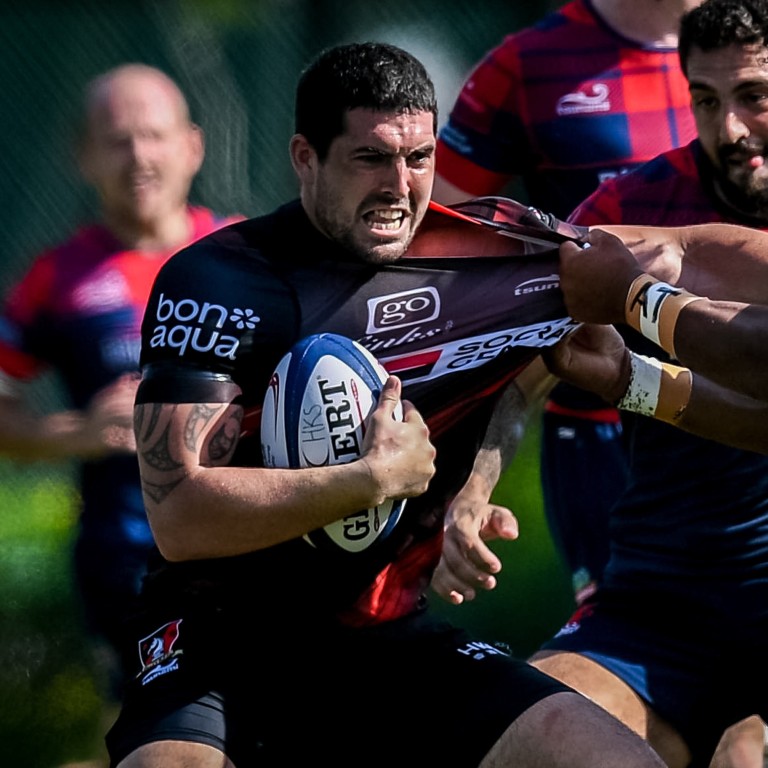 HKRU Premiership: bounce-backs and big shifts for Valley as they overwhelm Scottish while Kowloon edge Tigers
Men's contenders Valley see off Hong Kong Scottish as coach Fatialofa praises string-pullers Laverick and Du Plooy
Valley Black Ladies overpower a stubborn Gai Wu defence as Falcons' captain 'working on fixing' handling errors
Societe Generale Valley bounced back from an season-opening loss to overwhelm KPMG Hong Kong Scottish 24-12 in round two of the
Dettol Men's Premiership
on Saturday.
It was Scottish who drew first blood in a sweltering Shek Kip Mei after full-back Sean Taylor scored thanks to a good passing combination with scrum-half Thomas Wilson on the break.
But it did not take long for Valley's fill-in fly-half Mitchell Purvis to get their first points on the board with a penalty goal. Valley were soon handed a penalty try after several warnings from referee Craig Chan to the Scottish scrum, with lock Samuel Miller sent to the sin-bin at the first quarter.
A leggy-looking Scottish remained resilient with a man down, but Valley winger and former Philippines captain Robert Fogerty finished off Peter Laverick's brilliant piece of skill to open up the opposition.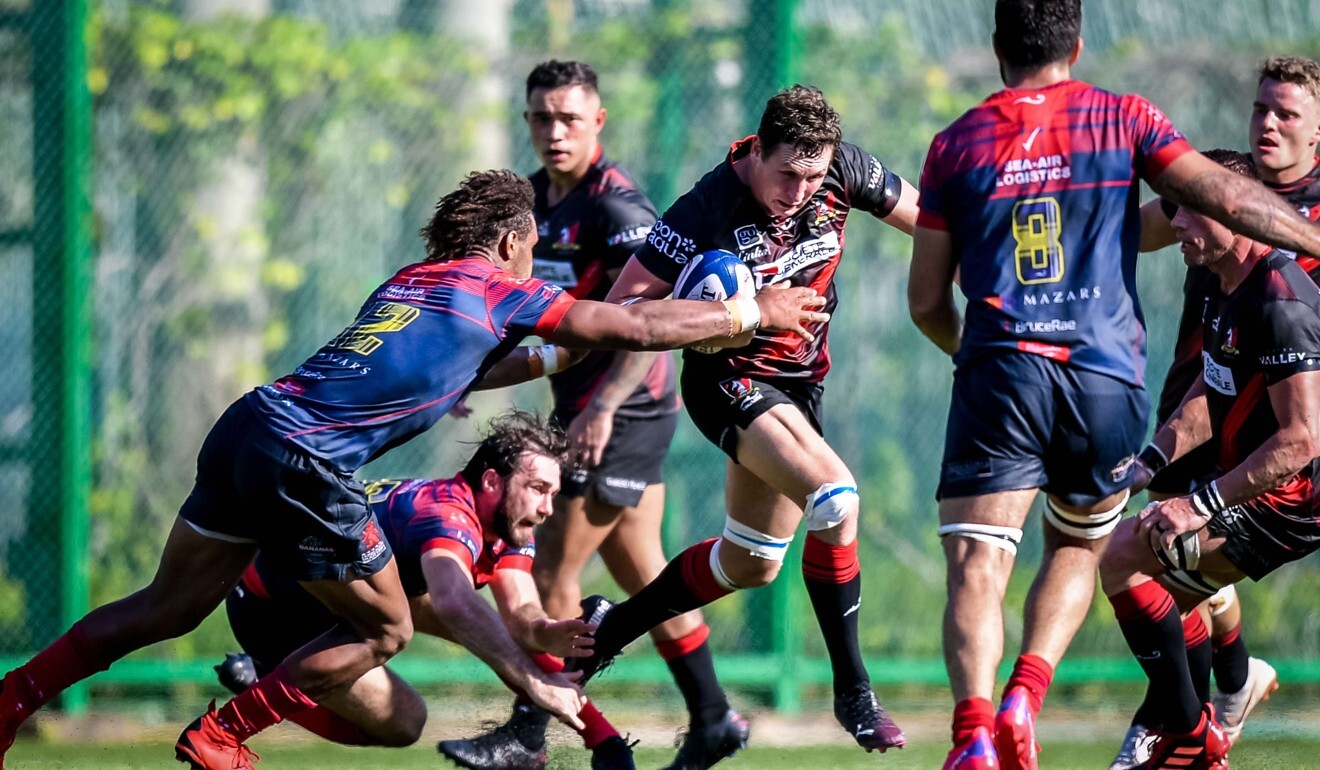 Resilient Scottish gained some momentum – edging across the five-metre line – but were unable to convert their chances, while captain Gregor McNeish struggled to find his kicking range. Purvis converted his own try just before half-time to take extend the lead to 24-5.
The home crowd and trademark blaring bagpiper finally had a moment to celebrate as Fijian forward Eliesa Kaleca Rauca scored a hard-earned try. But Valley's pressure and ability to capitalise on set pieces was ultimately too much.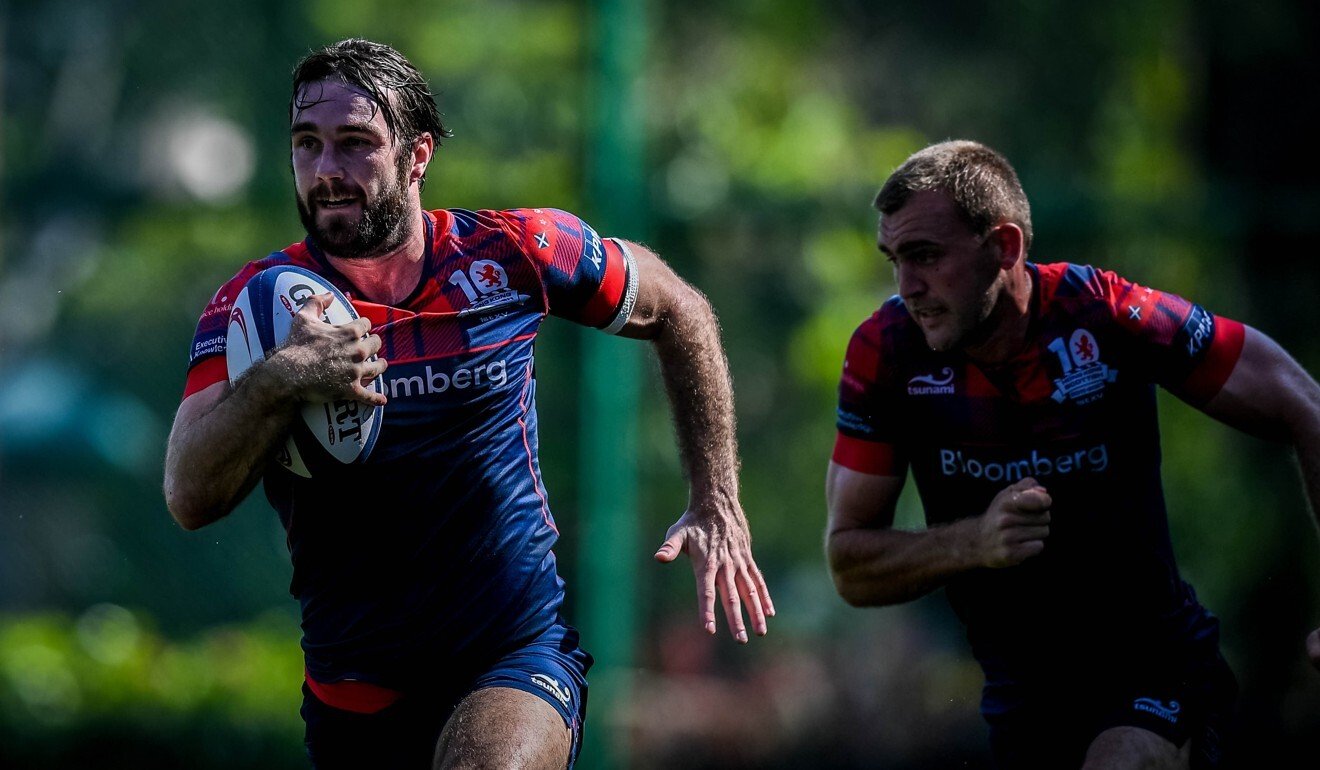 Head coach Mark Fatialofa was proud of his boys' performance having fallen to reigning champions Natixis Hong Kong Football Club last week. He cited Ruan du Plooy and Laverick – who went off with a potential concussion after making a tackle late on – as key performers.
"We bounced back pretty well from last week. We really wanted to take them on in their set-piece because we thought that was an area we could dominate in," said Fatialofa, who had previously forecast the 15-week season
would "not be easy"
.
"Ruan's a class player wherever you put him. He's the co-captain so we ask him to do a job and he does it. Also Laverick in the middle directing everything – he's the kind of glue guy. So it'll be interesting to see what happens next week with the head knock. We'll have to work around that." "I know so [that Valley can kick up another gear]. The quality we have is there, but us as coaches have to bring it out."
Scottish player-coach Peter Jericevich laid out the several positives despite losing their second game on the trot. The side were clearly thin on numbers but that is to change over the next few rounds.
"We've got four guys to come, including our forwards coach as well. Three in quarantine and one yet to arrive. We'll make sure we don't throw them in too early but we will be welcoming them in with open arms because they'll add a bit more size up front, which will give us the momentum and a platform for our backs to create," Jericevich said. "If we work on our work rate a little bit more on the transitions from attack to defence and vice versa, and once we start to execute our skills a bit more effectively, we'll finish with better scorelines."I'm confident that it'll come. More game time to sharpen our skills a little bit. We weren't far off today."
Elsewhere, DAC Kowloon shocked a try-thirsty Kroll Tigers 34-30 in King's Park, while ImpactHK HKU Sandy Bay fell to Natixis Hong Kong Football Club 16-14 in Happy Valley.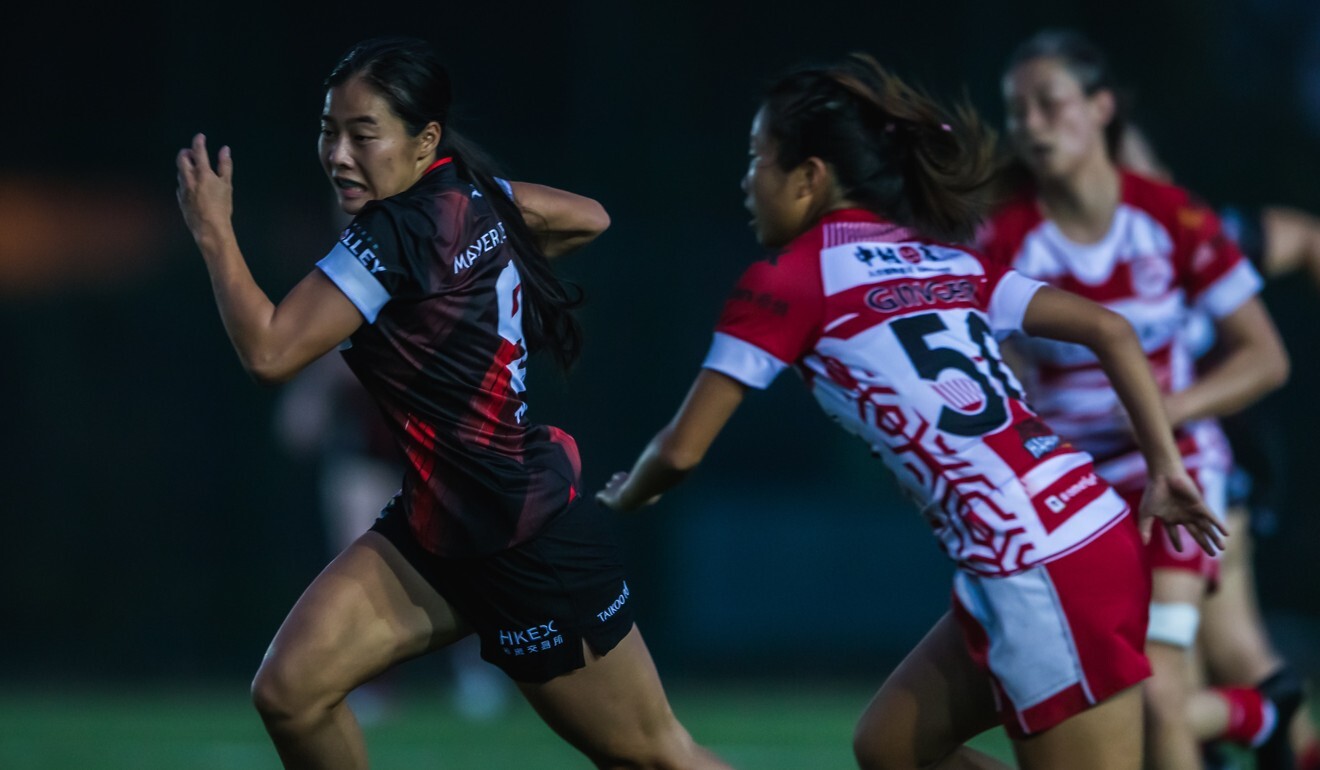 In the
Dettol Women's Premiership
, Valley Black Ladies put last week's unconvincing win behind them by seeing off Gai Wu Falcons 18-7 in Shek Kip Mei.
Ex-Black Fern Olivia Coady continued to show her class with an early try after captain Jessica Eden paved a way through the Gai Wu defence.
The Falcons showed glimpses of their title-contender form with a very disciplined forward pack and tight-knit defence. However, they struggled going forward against a hungry Valley.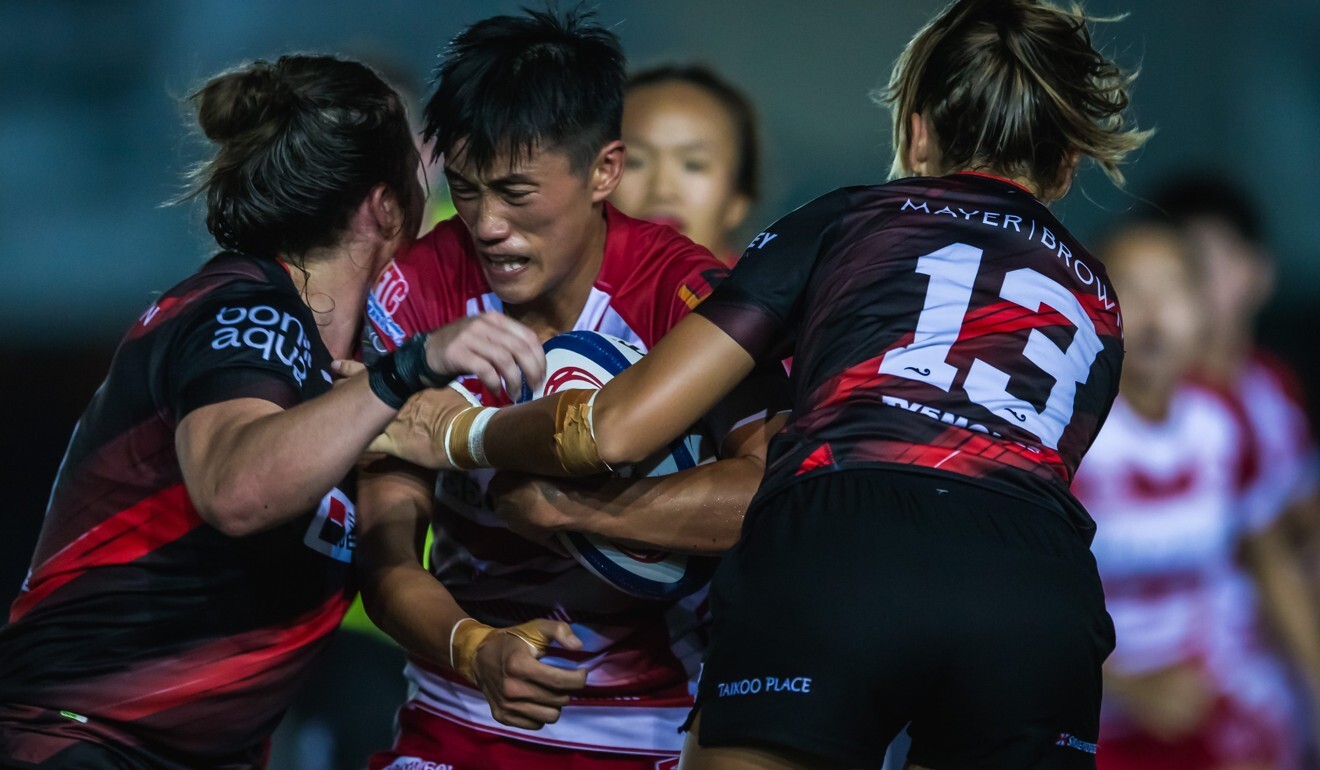 Prop Kea Herewini scored Valley's second thanks to quick-thinking build-up from Cherly So Yee-kei, taking a 10-0 lead at half-time. The likes of Falcons captain Tammy Lau Nga-wun and national team veteran Chow Mei-nam continued to put on brave defensive displays.
Lau managed a consolation try early in the second after a clear tactic to come fast out the blocks. However, the Valley offensive pressure proved too strong as Coady crossed again thanks to the efforts of Riva Brill and player-coach Bella Milo, who converted to widen the gap.
"We improved massively from last week. We put in a good shift … and we applied pressure on Gai Wu. It was another 80-minute close game," said Milo, who commented there will be plenty of tests and upsets throughout
the "marathon" season
.
Gai Wu and national team player Abigail Chan Pak-ling added: "The girls gave a huge effort but the handling errors hurt us. We are working on fixing that. It's still early in the season and we have a lot of new players so it will come."
Meanwhile, HKFC Ice shut out SCAA First Pacific Causeway Bay Phoenix 50-0 in So Kon Po, while early pacesetters Tigers Ladies beat in-form Kowloon 21-7 in King's Park.