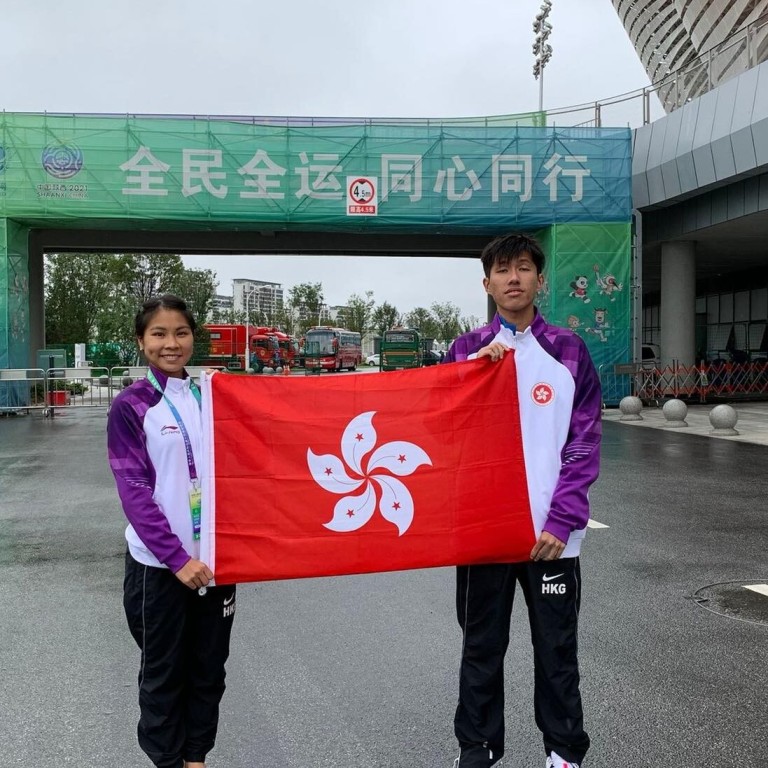 Christy Yiu finishes 12th in women's marathon at National Games as lengthy quarantine takes its toll
Yiu drops back in last five kilometres of the race to finish a disappointing 12th as her muscles could not adapt to high intensity training after long isolation
Wong Wan-chun finishes 26th in men's event under a heavy downpour in Xian
Hong Kong runner Christy Yiu Kit-ching blamed a lengthy quarantine period for her disappointing result in women's marathon at the National Games.
On a chilly and wet Sunday morning with temperatures dropping to 18 degree Celsius, Yiu and 27 runners, including three mainlanders who represented their country at last month's Tokyo Olympics, started the race under a heavy downpour in Yongning, the gate of the old walled city of Xian.
At the finish in Xian's Olympic Sports Stadium, three runners were still in contention for the gold medal with 400 metres to go. In the end, Zhang Deshun, of Yunnan, was first to cross the line in two hours, 32 minutes and 31 seconds, closely followed by Li Zhixuan, of Shanghai, who was three seconds behind while Lu Ying of Henan finished third in a time of 2:32:38. Both the champion and the first runner-up finishers were members of the national team who took part in the Tokyo Olympics.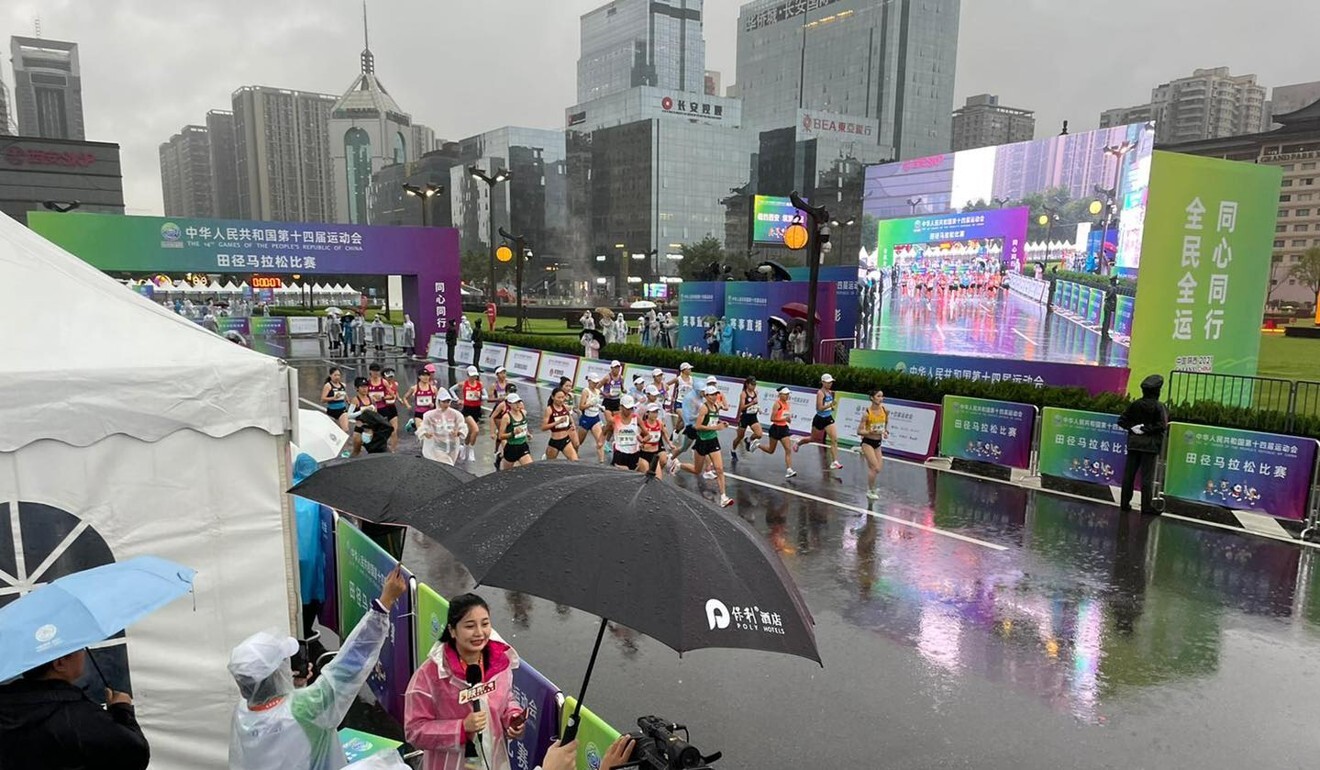 Yiu, who targeted a top-10 finish and who aimed at reaching the 2020 Tokyo Olympic entry mark of 2:29:30, managed 12th place in 2:38:09, almost six minutes behind the winner. Four runners did not finish the race due to the adverse weather, including Tokyo Olympic representative Bai Li of Liaoning.
"The poor weather affected every runner but it was the 21-day quarantine that affected me the most," said Yiu after the 42.195km race. "My speed dropped off heavily in the last five kilometres as my muscles did not have enough time to adapt to the high intensity training [after the quarantine]. The result was a bit disappointing for me."
In the men's event, Hong Kong's Wong Wan-chun finished 26th in a time of 2:27:04. The race was won by a Qinghai runner in 2:14:26.
Wong went to China for training well ahead of the National Games to avoid the pre-event quarantine but the Hong Kong record holder was still affected by the lengthy isolation period.
"We could have stayed at the Sports Institute for training for 14 days to fulfil the quarantine requirements and then fly to Xian for the event so that it would not affect the form and condition of endurance athletes," he said.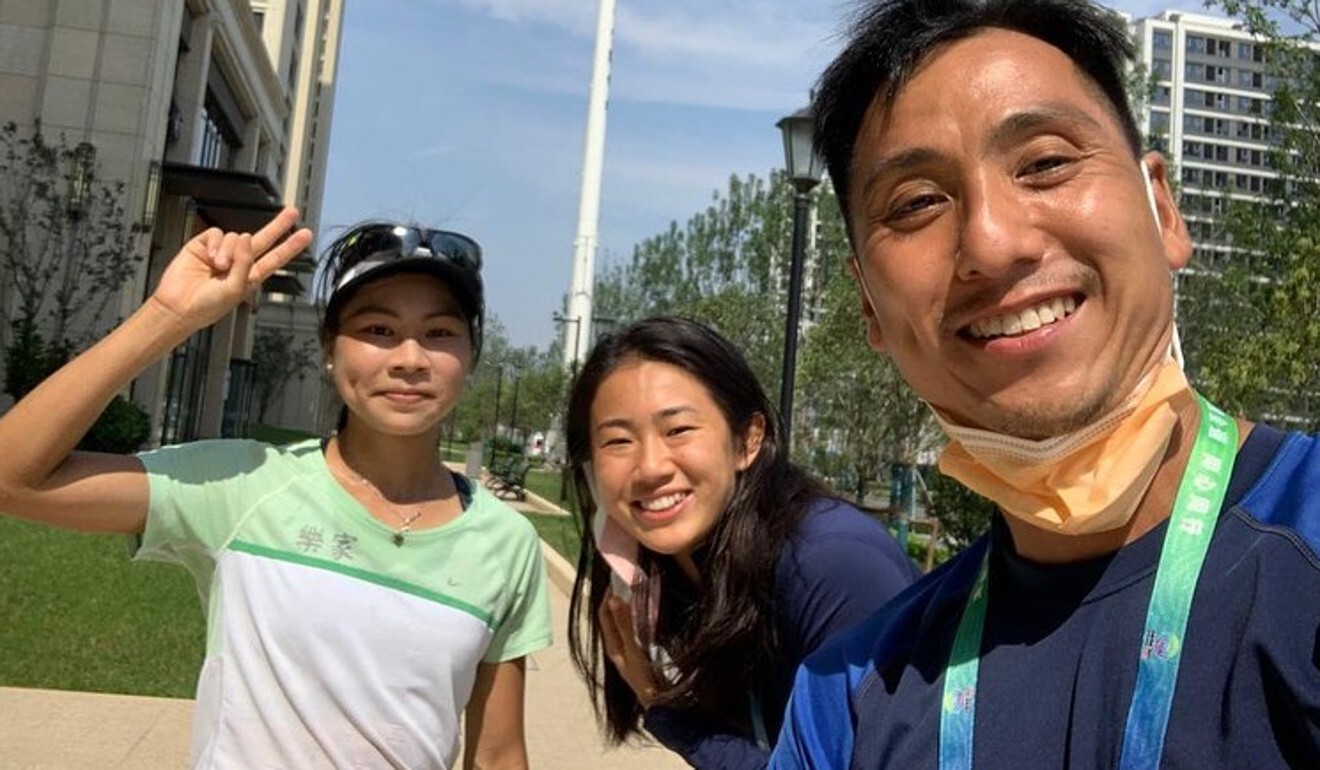 In cycling, Ko Siu-wai and Choy Hiu-fung attacked in the closing stages of the men's individual road race in Shangluo but were both caught by the peloton before the finish. Zhang Changsheng of Tianjin won the race in 4:22:28 while Ko was ninth in 4:22:40. Choy came 14th with an identical time of the fourth place to 23rd place finisher. Another Hong Kong rider Leung Chun-wing was 25th in 4:22:45.
"They made a brave attempt in the final stages but unfortunately were caught and finished with an identical time of the peloton," said cycling chief Leung Hung-tak.