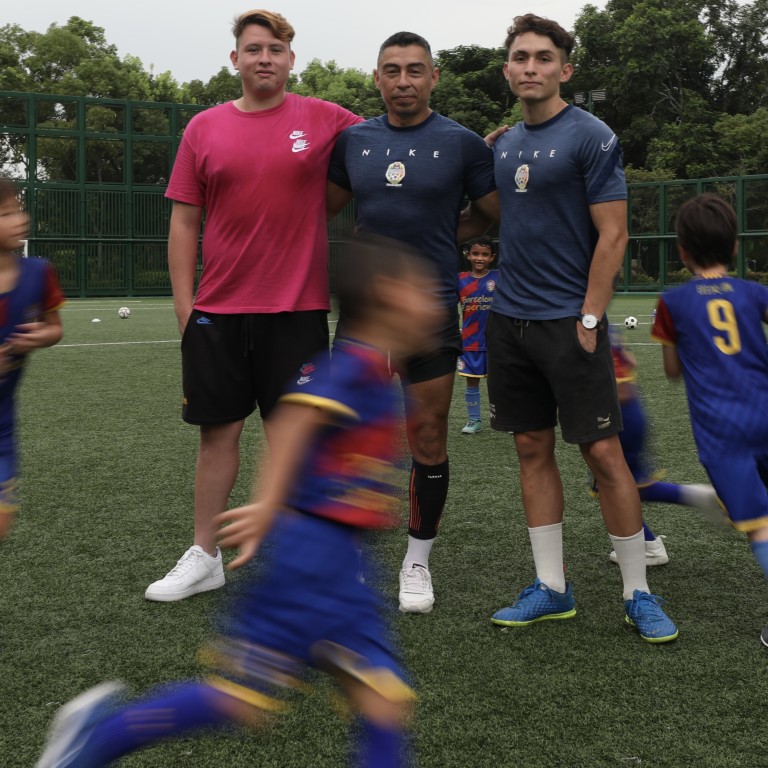 The struggle of being a Hong Kong sports coach during the Covid-19 pandemic – 'it's not about money, but passion to teach kids'
Benavides and sons outline dwindling numbers and finances while running their Barcelona Experience Soccer Academy HK
'Covid-19 really hit us big time, as I'm sure it did other businesses, but football and outdoors were hit so hard'
Chilean-Bolivian football and fitness coach Oscar Benavides is considered a seasoned veteran given his near two decades' experience coaching in Hong Kong – not to mention his several years playing professionally in the city's top leagues.
But even he, a Uefa A and Spanish football methodology (Madrid-Barcelona) licensed trainer, was badly affected by the extreme struggle the Covid-19 pandemic wrought over the last two years. His prized Barcelona Experience Soccer Academy HK, based in Tung Chung, and its previous iterations are evidence of this.
"We had quite a good amount of kids since we started – around 40 to 50 – then we partnered up with an Australian education company to build the Sparrow Soccer School – up to 220 kids in 2018-19. When Covid-19 started to appear [at the end of] 2019, we thought it would last two or three months," recalled Benavides, a former Kowloon Tsai, Double Flower, Kwai Tsing and Kwun Tong player.
"But no – it's lasted until now. Cases rose, the government came out with new rules, and we had to cancel training at different times. Most parents didn't want to send their kids for precautionary reasons, which was understandable. So from 220 kids, we were left with only 20 to 30 per cent by the mid-year."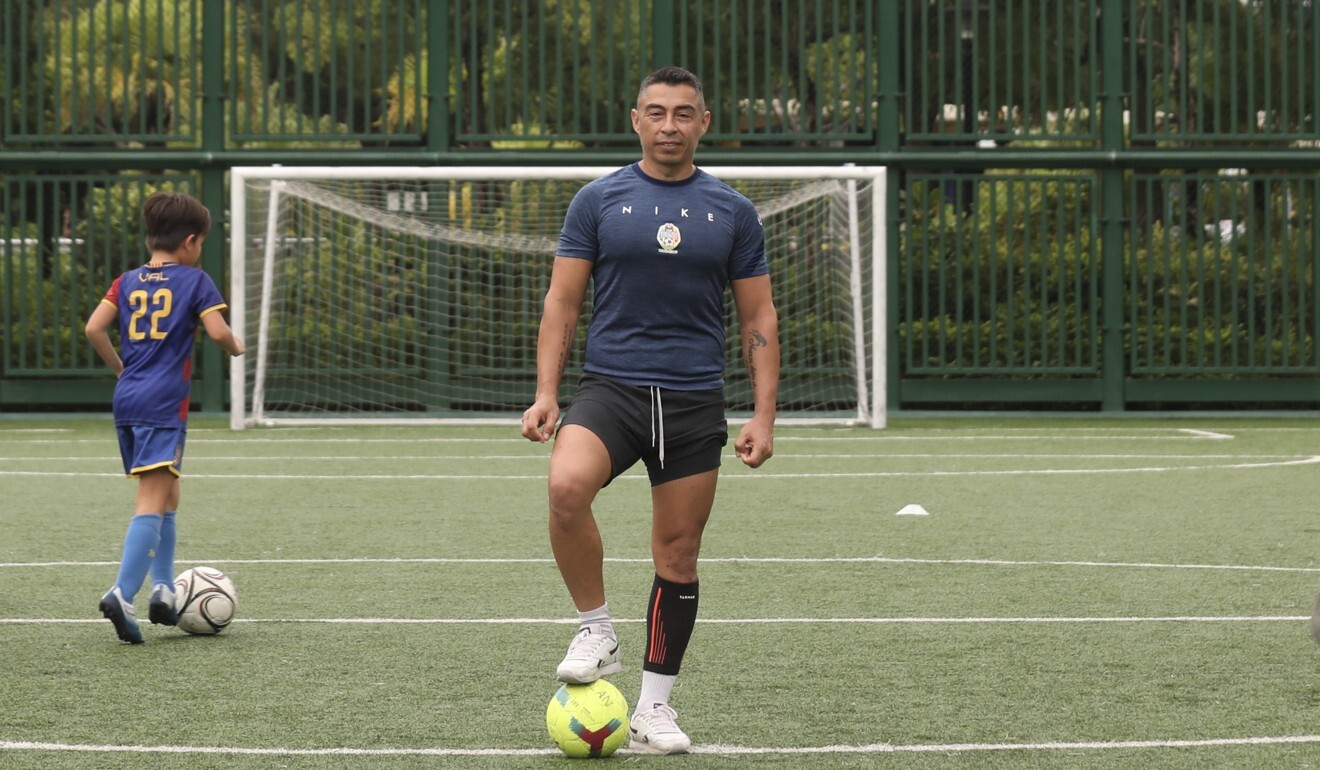 The government's impromptu pandemic regulations for the sports industry caused all sorts of problems. Setting aside the
modest anti-epidemic fund "relief subsidy"
for sports coaches, Leisure and Cultural Services Department sports facilities had less than four weeks of continuous operation from February to September last year.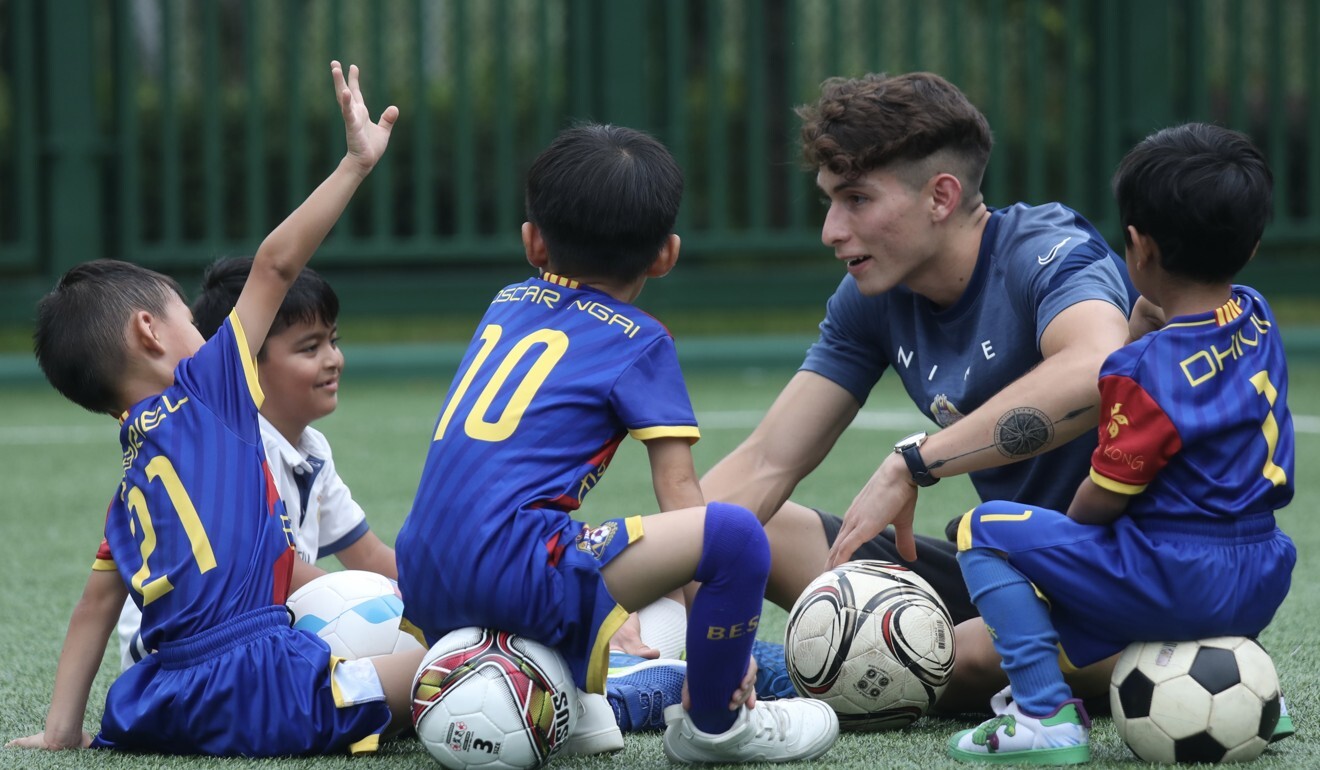 "It was even harder when we could only run sessions in groups of three – including the coach – so it was mostly 1v1 training. We had to keep working to somehow survive. Then the government decided we could have groups of four ... then 16, which was good news for us, then back to threes – sometimes we had to fully stop," Benavides said, reiterating that "kids are the base for everything in sports".
"The number of kids was lowering even more than before. Covid-19 really hit us big time, as I'm sure it did other businesses, but football and outdoors were hit so hard. I survived by following the regulations with the help of my two sons."
Benavides' Hong Kong-born sons, Oscar Jnr and Nicholas, often divide weekly training responsibilities at the Man Tung Road Park pitches. Despite their young age, the pair boast serious footballing credentials.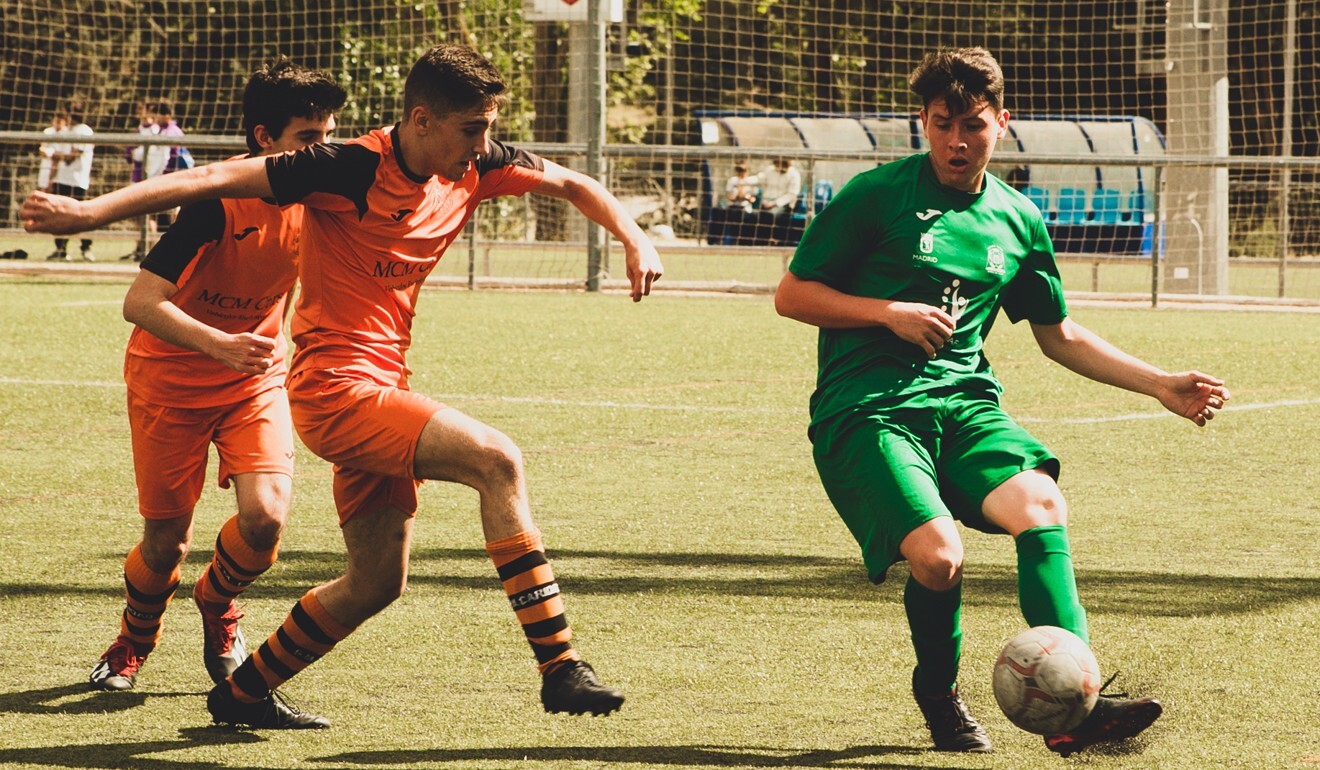 "Before the pandemic, we had lots of kids join the school, but during it, the number gradually decreased and my dad faced financial difficulties. For the past six months, he told us he couldn't pay our salaries and we replied, 'don't worry we will take the class for free, no matter what'. At the end of the day, it's not about money, but passion to teach kids," said Oscar Jnr, who would likely be playing in Spain had the pandemic not halted plans.
"I'm so happy to coach, smile and laugh together with [my dad]. I have always been with him, from picking up cones and footballs, to learning from him and studying as a coach, to chasing my dream in Spain."
For older brother Nicholas, who this season is attempting to help HKFA Division one team Sham Shui Po reach their goal of Hong Kong Premier League promotion, the benefits for Hong Kong's next-gen footballers is incalculable.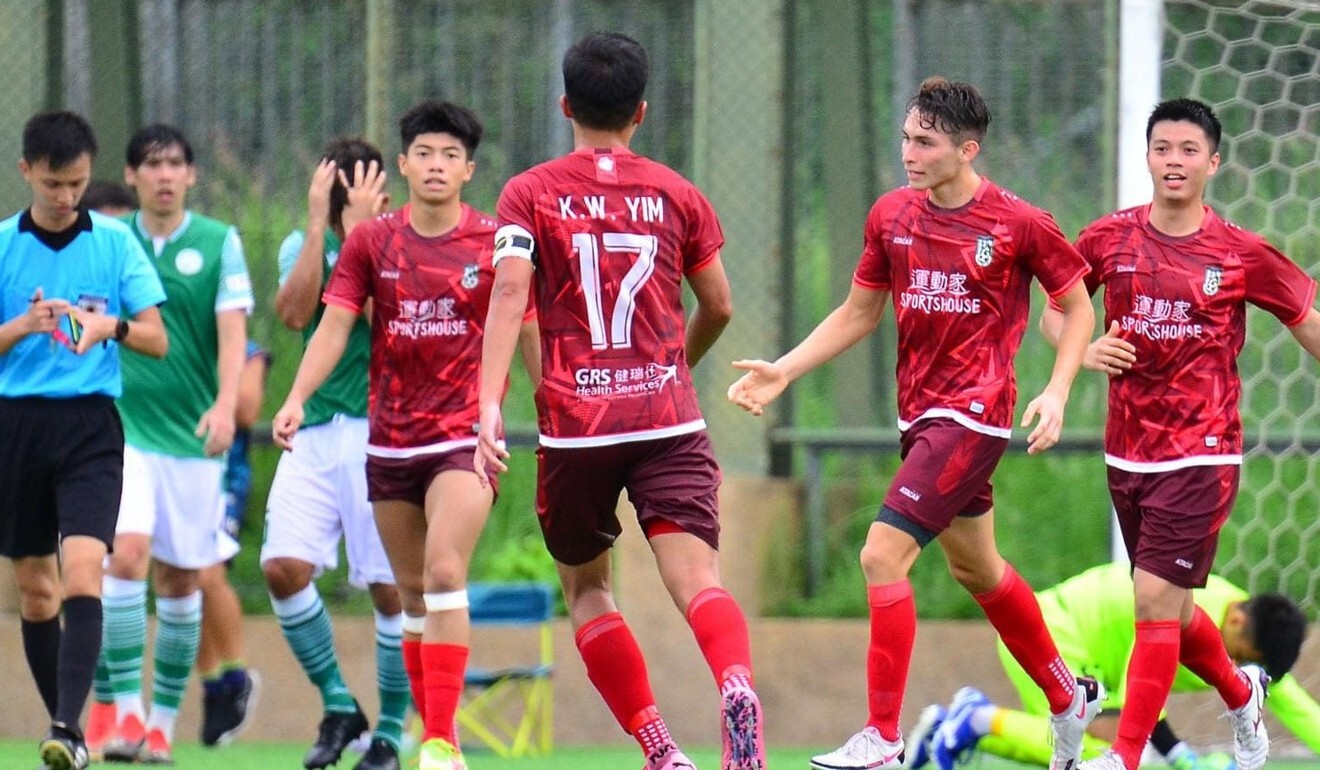 "I was so proud of my dad's successes when he first established his soccer school. Helping out was hard at first as I didn't have any experience or knowledge. As I got more mature, I learned how to run training smoothly and have fun. Now I'm passionate about coaching because it helps kids improve their performance," said the former Lee Man player, who opted against the Hong Kong passport route as he dreams of on day playing for the Chilean or Bolivian national team.
"Working with my dad and the kids is so fun that it doesn't feel like work. Training with my dad doesn't happen all the time because we're both busy – I have school and training – but we make time for it. That's the bond we share."
As if dwindling participation numbers were not enough, Benavides' pandemic-related troubles did not end there. Amid the transition to taking over from
former Hong Kong rugby coach Craig Hammond
as a community boot camp instructor in the summer, he faced equipment storage crises.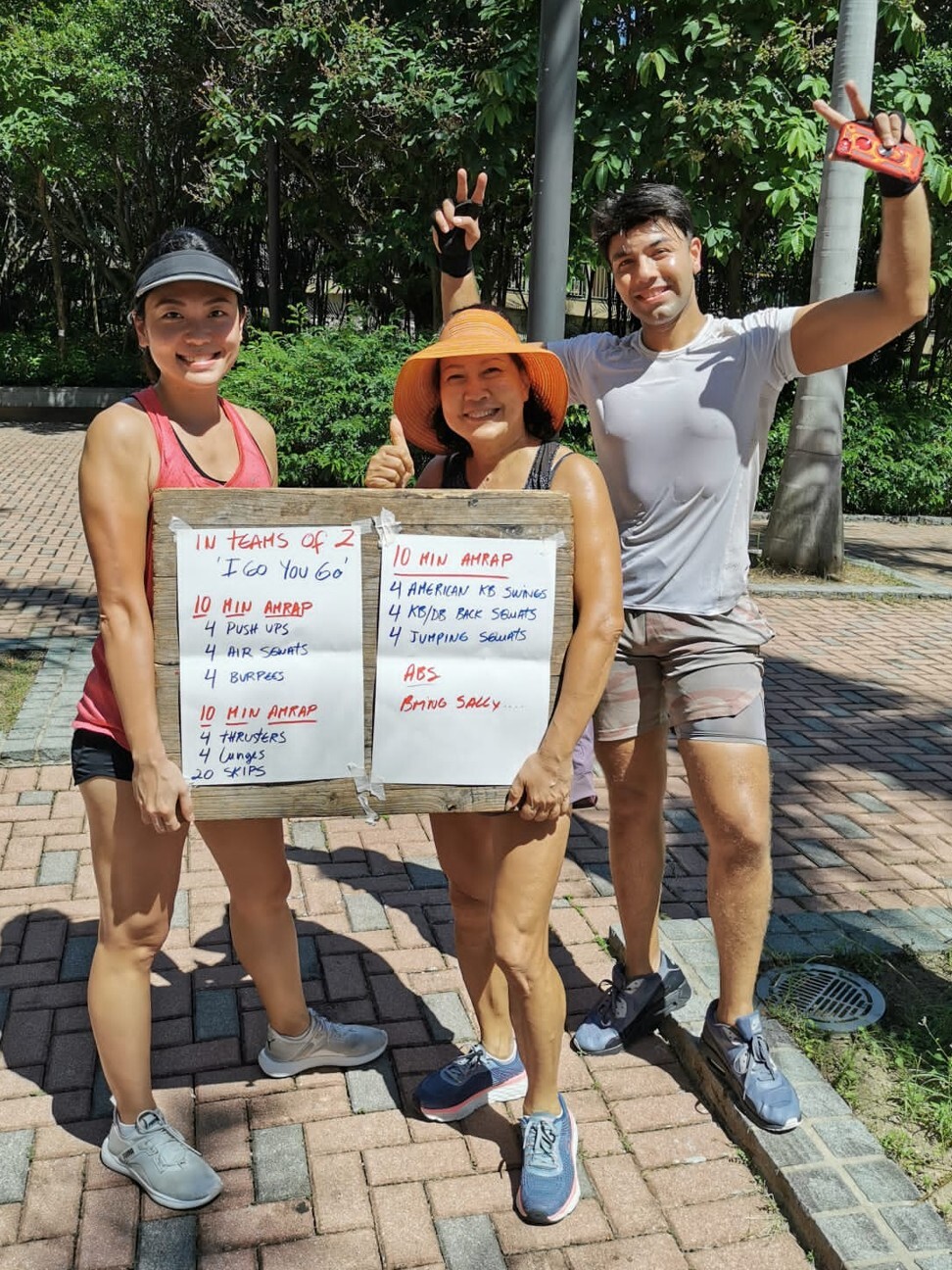 The nearby restaurant they had previously used closed down, while the second space lasted a month before they were told to clear out. Thankfully, the camp is still going strong after Benavides' girlfriend managed to convince a neighbouring restaurant to allow them to store equipment there.
Now, finally equipped with electricity in his new South Lantau abode, having spent the first two months of the summer recharging solar fans and lamps after an enforced home move, Benavides is confident that his sons and reputation can help steer the Academy back to where it was pre-pandemic.
The family-run business element is as strong as ever – they just need football-hungry kids and parents to return as the city creeps towards normality.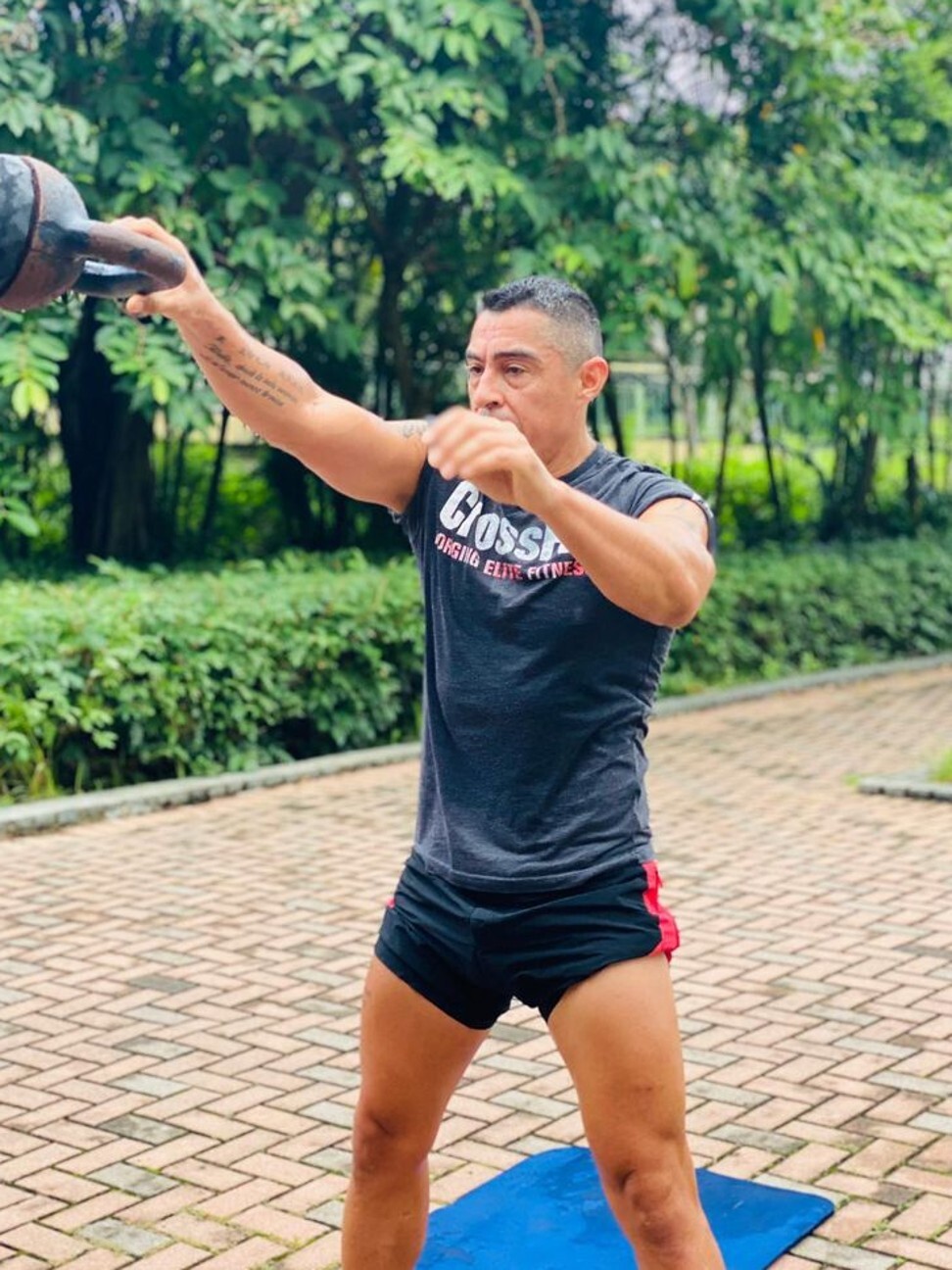 This article appeared in the South China Morning Post print edition as: Sacrifice and struggle for Hong Kong coach amid Covid-19 climate