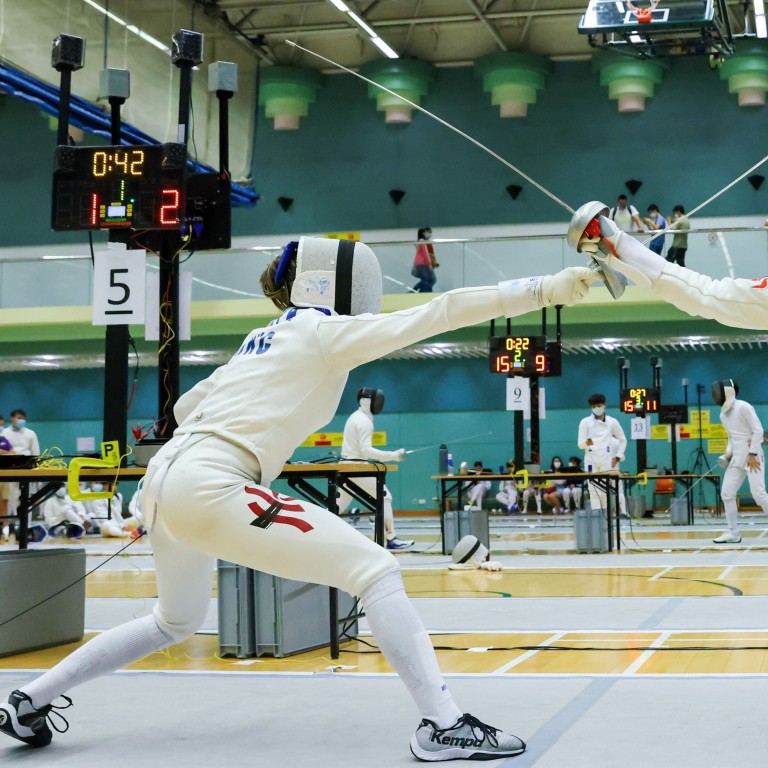 Fencer Debbie Ho sets sights on 2022 Asian Games after shining in Shaanxi National Games
Ranked fifth in women's épée, Ho needs to continue working hard to make the team for Hangzhou
Coco Lin wins the LCSD Open Championships at Hong Kong Park in the absence of Vivian Kong
Up-and-coming fencer Debbie Ho Tik-lam hopes her experience at last month's China National Games will provide her with the momentum to challenge for a place on the Hong Kong team at next year's Asian Games.
The 24-year-old, who is ranked fifth in the local women's épée team, was given a dream assignment in Shaanxi when she competed in the team competition despite being a part-timer.
Ho was given an unexpected call-up after number two Kaylin Hsieh Sin-yan returned to the United States to continue her university studies and after Moonie Chu Ka-mong injured her forearm during pre-event training in Shenzhen.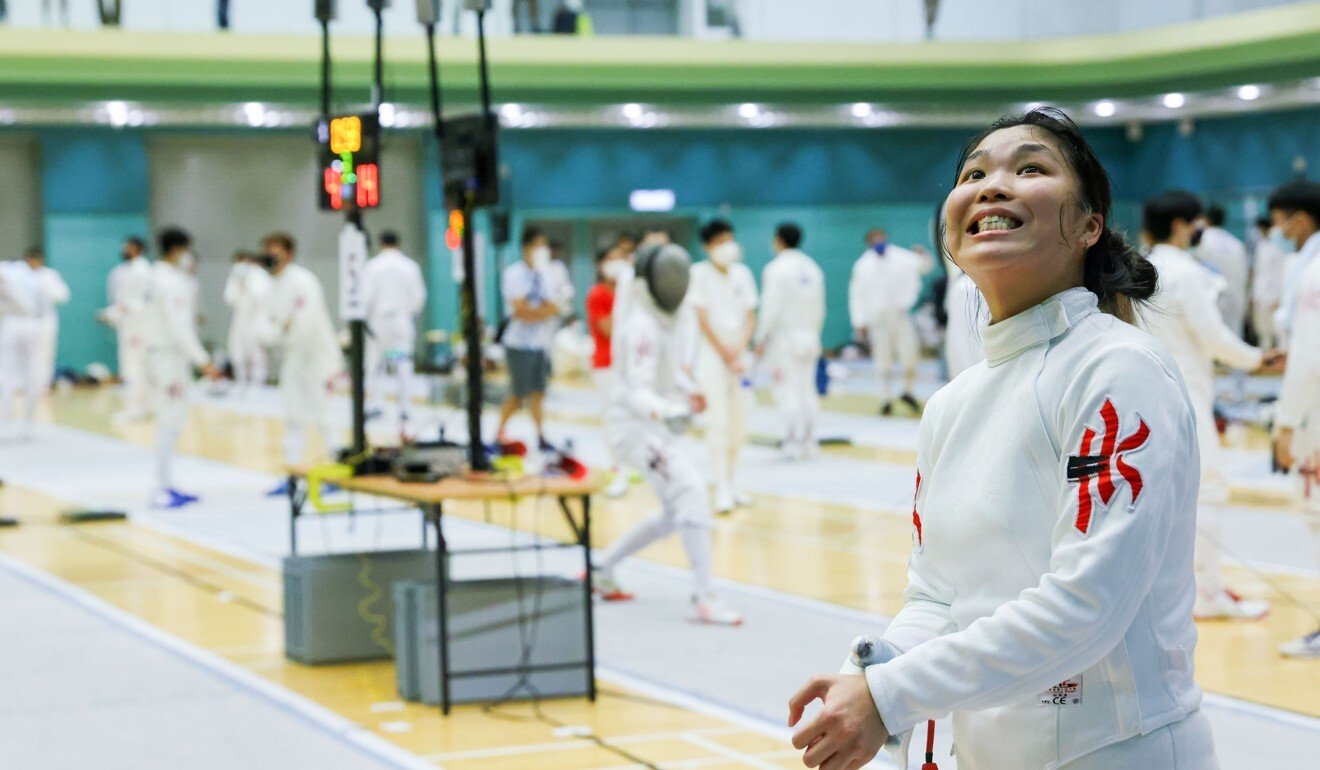 Ho joined Vivian Kong Man-wai and Coco Lin Yik-hei on the épée team to provide her with a golden opportunity to perform on the big stage.
"The National Games was my first major tournament since early 2020 and I was afraid I wouldn't be to perform to the standard and that it would affect our overall team performance," said Ho, who lost to fellow Hong Kong teammate Lin 15-9 in the quarter-finals of the LCSD Championships at Hong Kong Park on Saturday.
"But fortunately we were able to put up quite a good effort and our quarter-final bout against the China national team at the National Games was quite impressive despite our 45-42 defeat. Maybe the Chinese fencers did not know much about me as they have seldom competed against me before."
At the Tokyo Olympics, the Chinese women won their quarter-final 44-32 against Hong Kong who fielded their strongest squad of Kong, Hsieh and Lin.
With the National Games now over, Ho has now sets her sights on the 2022 Hangzhou Asian Games.
"The Hong Kong women's épée team is quite strong and we can always compete for medals on the international stage and of course I want to be part of the team," said Ho. "I really love the sport and when I trained for the National Games, I enjoyed training very much."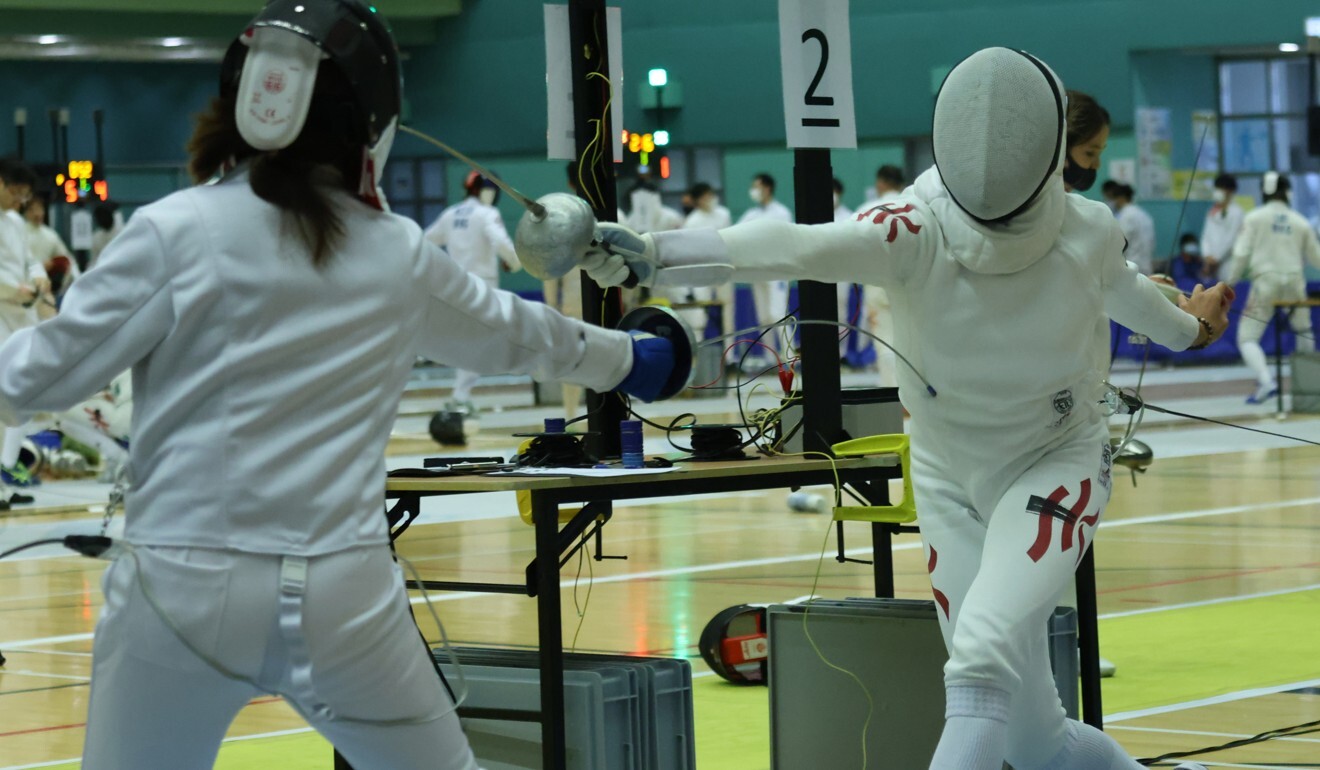 As a fringe member of the team that feature fours fencers only, Ho will have to put in additional hard work if she wants to be part of the Hong Kong team for next year's Asian Games.
"I am still a part-time athlete. I have to rush to the Sports Institute for training after work," said Ho, who works for Christie's [auctioneers] in Central. "I can only start training at 7pm until 10pm but I train 15 hours per week. Not too bad for a part-timer. I may change back to full-time as I did it before for one year but it all depends on my progress leading to the Asian Games."
In the women's épée final, Lin narrowly defeated her fellow national team member Chu 15-14 in the absence of Vivian Kong, who entered the event but did not show up.
"The local rankings play an important role in deciding the Asian Games squad and therefore I am happy to win it," said the champion. "The new season will start next month with the World Cup in Estonia kicking off the campaign. But we are still not sure if we can take part because of the pandemic. Also the Sports Institute may not allow us to go due to the health concerns in Europe. We have to play a waiting game."
This article appeared in the South China Morning Post print edition as: High hopes for Ho in épée arena