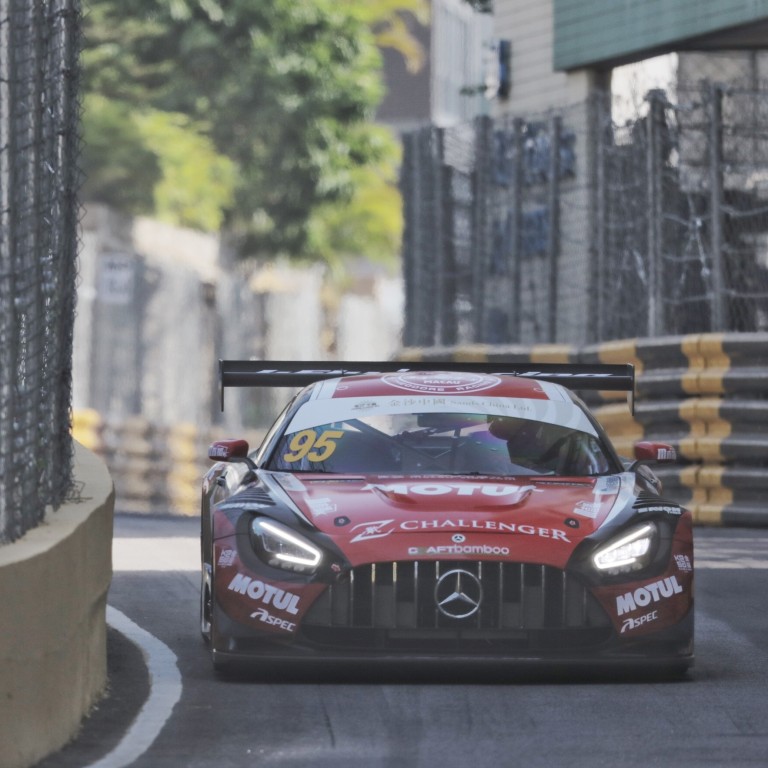 Macau Grand Prix: Darryl O'Young and pole sitter Ye Hongli set for epic battle in GT Cup after claiming front row
Hong Kong's Craft Bamboo Racing driver seals second place in first qualifying behind the Chinese defending champion, blaming traffic for slowing him down
O'Young finished fourth last year after incurring a 30-second penalty and is determined to make up for it in the 68th edition of the Macau Grand Prix
Veteran Hong Kong driver Darryl O'Young hopes to prove he is still king of the Guia street circuit when he battles it out against China's defending champion Ye Hongli in round one of the Macau GT Cup on Saturday.
Driving his Mercedes-AMG GT3 in his 17th year racing at the Macau Grand Prix, the Craft Bamboo Racing team driver kicked off free practice in the morning with the fastest time of two minutes and 22.113 seconds over the 6.2-km circuit.
The mainlander managed 2:23.084 to lie third but in afternoon qualifying, Toro Racing's Ye improved significantly in his Porsche 911 GT3R when he topped the table with the fastest lap time of 2:20.281. He was followed closely by O'Young's 2:20.639 with Ye's teammate, Luo Kailuo, third 0.415 of a second behind.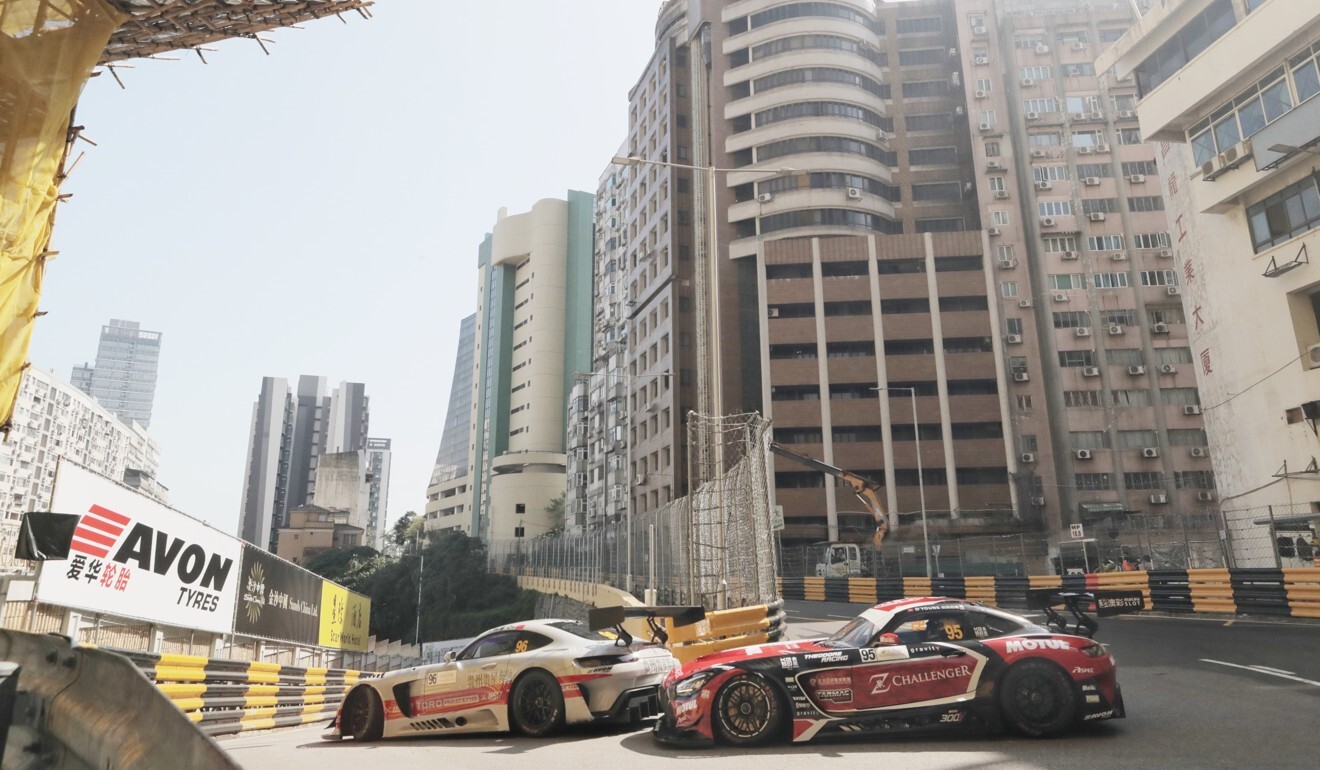 Another favourite, Swiss driver Alexandre Imperatori of Meidong Racing, had a disappointing run because of an accident and was almost a second behind Ye's fastest time.
O'Young will join Ye in the two front positions when the eight-lap race 1 begins on Saturday, with the final 12-lap race 2 to be held on Sunday. Race 1 results will decide the grid positions for Sunday.
"It was a tough qualifying today," said the Hong Kong driver. "It was hard to get into a rhythm as there were only two runs on the new tyres.
"I was going really well on my first run but then I got into traffic. Traffic was actually my main problem today. After going well I was losing time at the end of the lap when I hit some traffic. By the end of the session when I got some free laps, I couldn't get the maximum performance out of the tyres anymore."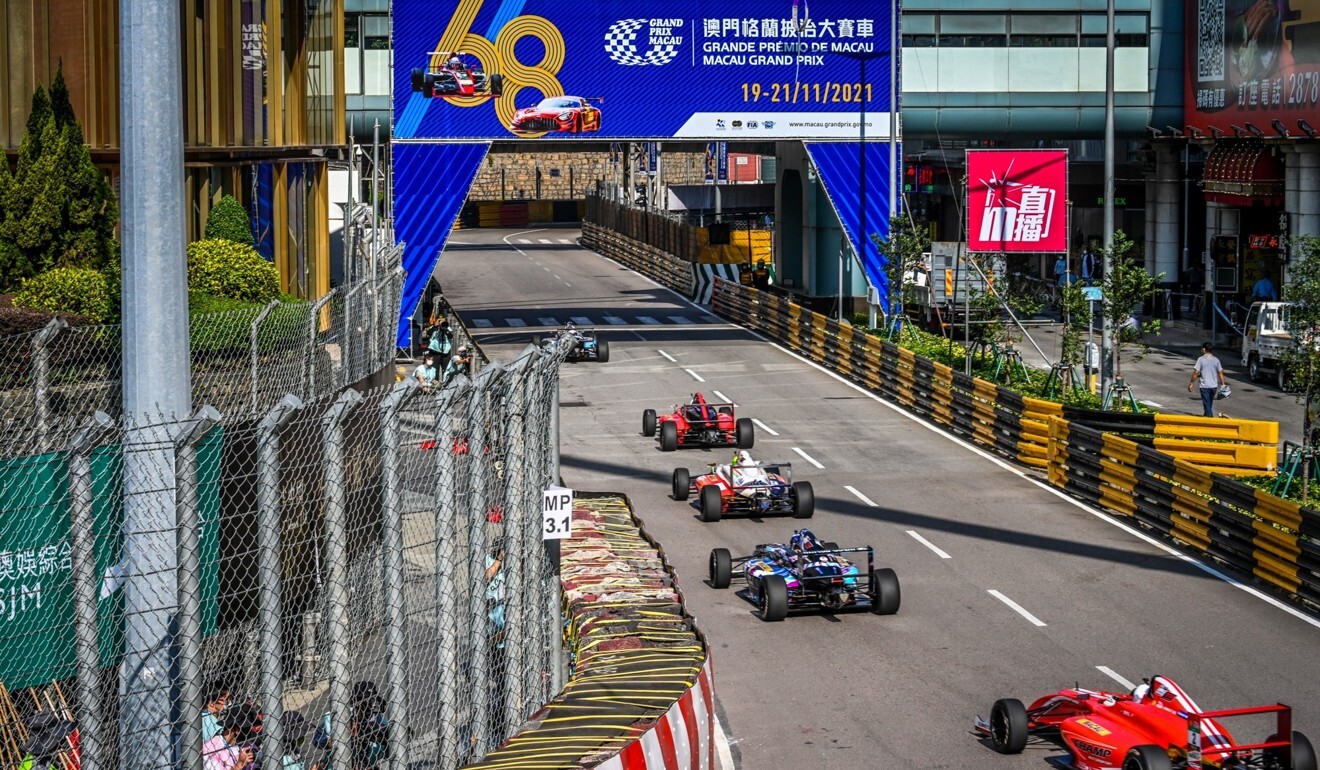 The 41-year-old – a three-time GT Cup winner who missed the podium last year with a fourth place after he was given a 30-second penalty in qualifying – is looking forward to another showdown with Ye.
"In the end it is P2 but it is actually a really good result being on the front row, which is very important here in Macau," he said. "We can definitely fight for the lead from the front row tomorrow and I am going to give it everything I can."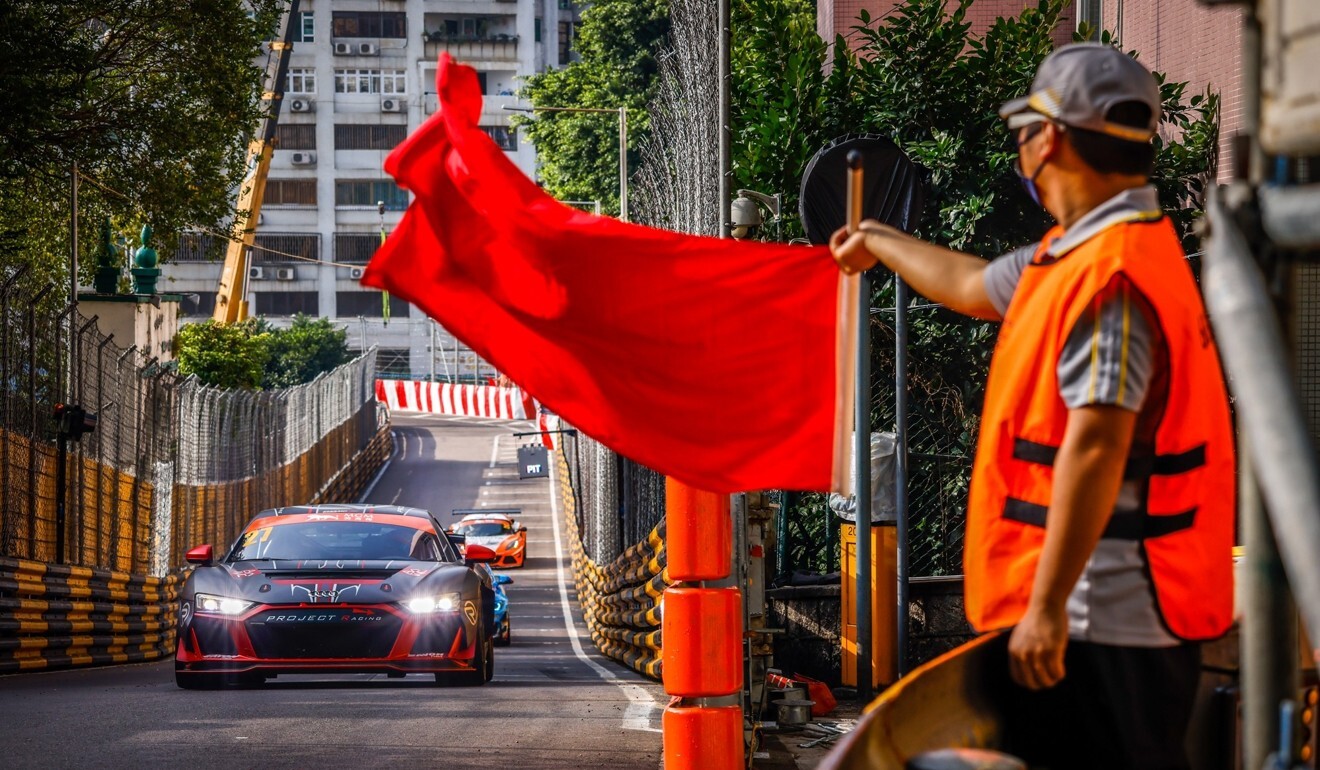 In other results, defending champion Charles Leong Hon-Chio finished first in the Formula 4 Macau Grand Prix qualifying with a fastest lap of 2:29.881 while Sean Zhang was on top in the
Greater Bay Area
GT Cup in 2:34.128. Wong Wan-long clocked the best lap of 2:33.906 in the Macau Challenge Cup qualifying.
With Covid-19 pandemic still a problem in the region, only six races will take place in the annual motor racing showpiece with drivers mainly from the mainland, Hong Kong and the former Portuguese enclave.
This article appeared in the South China Morning Post print edition as: Epic battle looms for O'Young and Ye in Macau clash