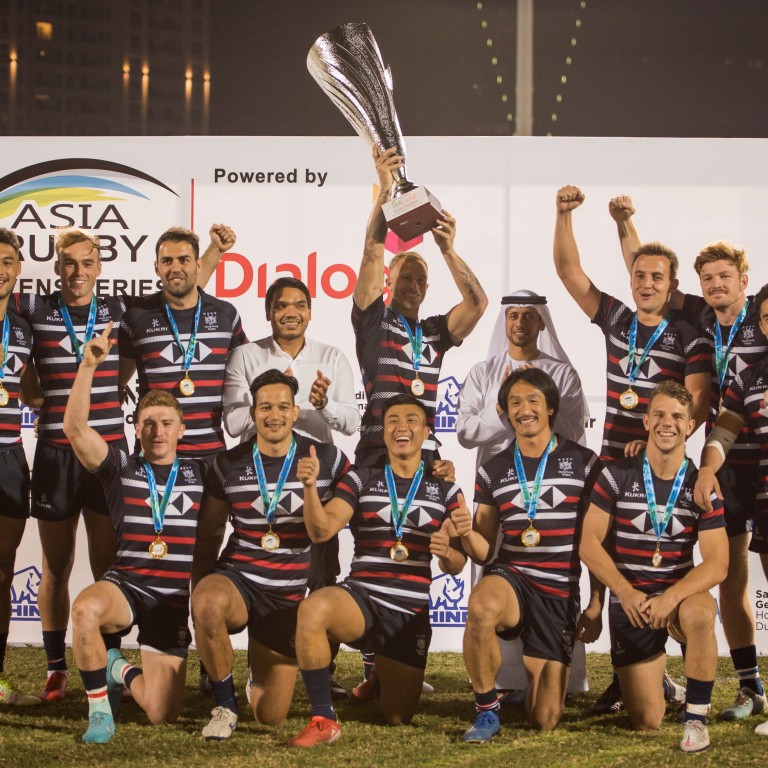 HKRU to cut jobs, funding to clubs and junior programmes, after delay to Cathay Pacific/HSBC Hong Kong Sevens
Twelve staff to be made redundant as Hong Kong Rugby Union looks to save HK$30 million
Sevens delayed for fifth time with tournament not scheduled to be played until November next year
The Hong Kong Rugby Union has made 12 staff redundant and said it would be cutting funding to clubs and junior programmes as it looked to plug the financial shortfall brought on by another delay to the Sevens.
In a statement released on Tuesday afternoon, the union said it needed to save HK$30 million so it could keep operating until the Cathay Pacific/HSBC Hong Kong Sevens returns in November next year.
Along with the job cuts and the reduction in funding for clubs, the union said it would "temporarily suspend programmes depending on confirmed activity on the international rugby calendar over the next 12 months". However, a source said this would not apply to the men's and women's senior teams in 15s or sevens.
"Without a Hong Kong Sevens in April, we are forced to again reduce our expenses to ensure the sustainability of our operations through the return of the tournament in November 2022," Robbie McRobbie, the HKRU CEO, said.
"Our financial analysis indicates that we needed to adopt a prudent approach and identify an immediate HK$30 million in operational savings for the 2022-23 financial year. We have now done that and expect that the measures taken, while painful, will ensure the long-term solvency of the Hong Kong Rugby Union."
Since April last year, the union has cut nearly 50 per cent of its workforce, from 146 to 77, including ending its elite rugby programme. Despite that, it said it "remained adequately staffed" to continue operating, although it will move all its staff to the offices at Olympic House.
The loss of funding for clubs is likely to alarm many, but a transition period is planned, with support being maintained for the remainder of this season, before being cut next year.
In addition, the HKRU said it would continue to help club rugby and provide essential support such as "pitch booking, provision of referees and liability and accident insurance cover".
"We are pained to once again lose staff members, but we have a fiduciary responsibility to ensure that we operate smartly and sustainably in this challenging period," McRobbie said. "We believe the measures we are implementing at present are sufficient to ensure the solvency of Hong Kong Rugby, while maintaining sufficient staff to provide essential services in the community, and support the operations of the Hong Kong Sevens going forward."