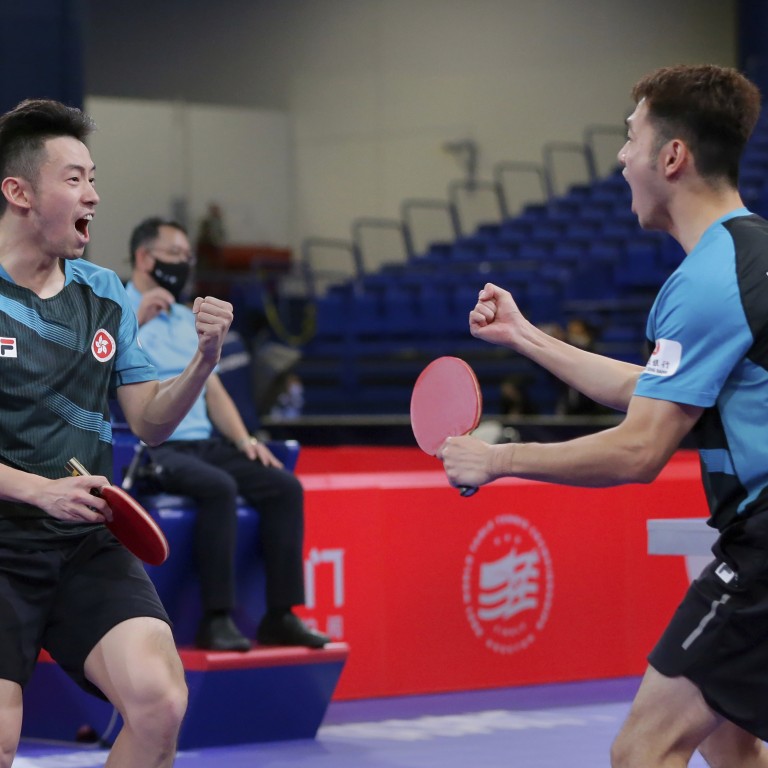 Hong Kong table tennis pairs battle into quarter-finals at World Championships in Houston
Doo Hoi-kem loses all three matches in round-of-16 while Wong Chun-ting gets through in the men's doubles
China continue to dominate with five women's singles players in the last eight
Only two Hong Kong doubles pairs made it to the quarter-finals as heavyweights China continued their domination at the table tennis World Championships in Houston on Friday.
Hong Kong No 1 Wong Chun-ting lost both of his singles and mixed doubles matches at George R Brown Convention Centre, but saved some face when he partnered Ho Kwan-kit to reach the last eight of the men's doubles.
The pair were pushed to the limit before taking the last game after it went to deuce, securing a narrow 3-2 win (11-5, 8-11, 14-12, 9-11, 12-10) over Kallberg Anton and Moregrad Truls of Sweden.
Wong could do little to trouble Lin Gaoyuan of China when he was beaten 4-1 in their singles encounter, however.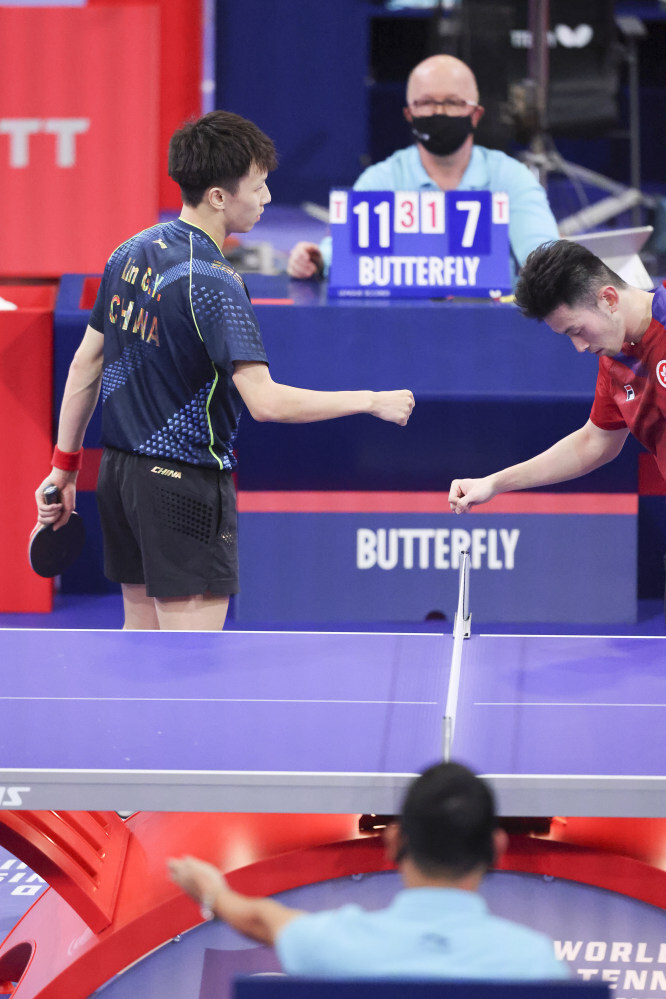 It was an even worse day for women's No 1 Doo Hoi-kem, who lost all three of her matches – with Wong in the mixed doubles, with Lee Ho-ching in the women's doubles, and her singles tie against defensive chopper Suh Hyo-won of South Korea.
"The scores were very close in each game of the match against Suh but unfortunately Doo failed in many of the big points and that is why she lost," said head coach Chan Kong-wah.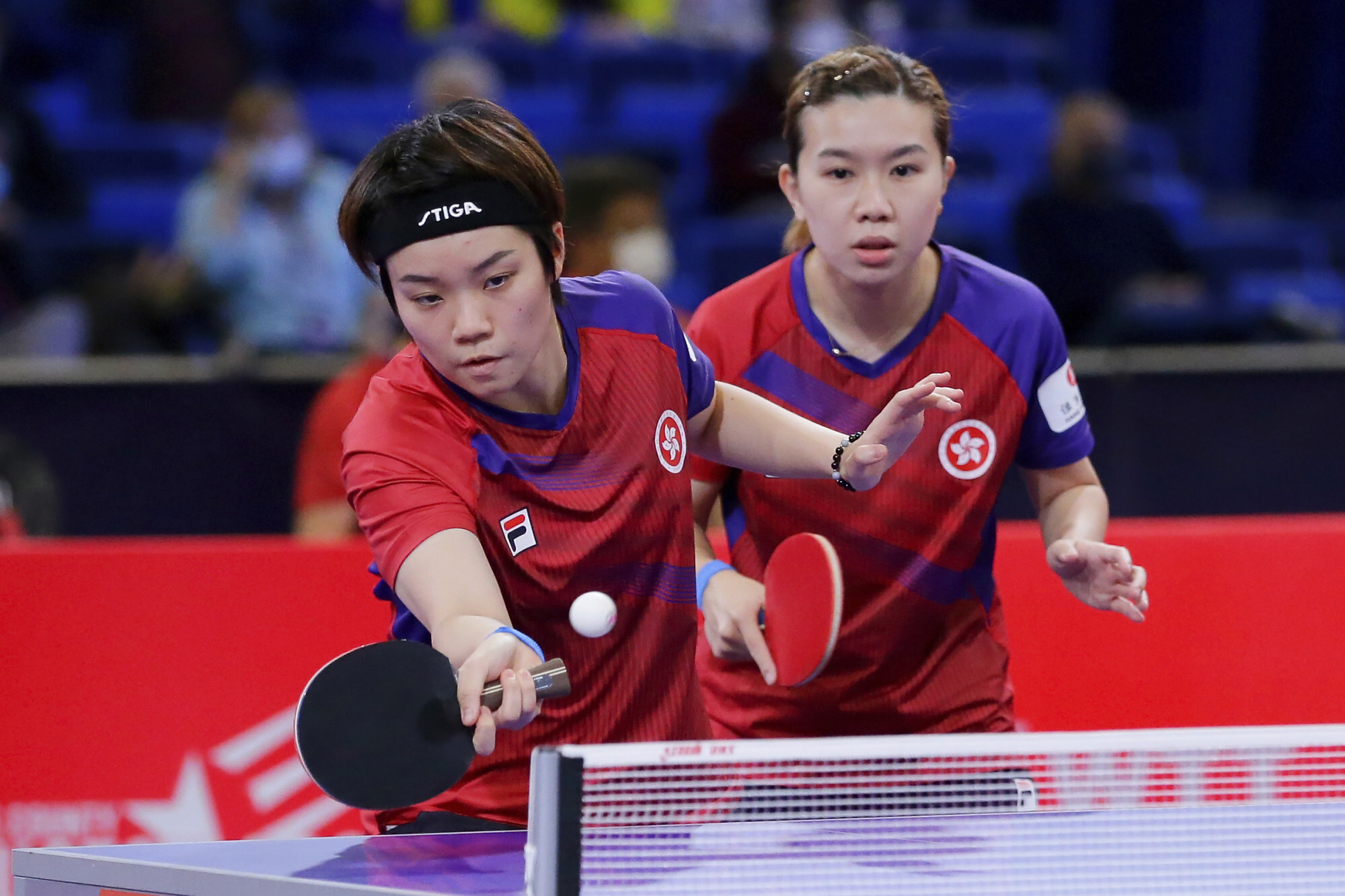 Hong Kong's paddlers have long had difficulties against defence-driven opponents, a style which is becoming increasingly rare in the modern game, and world No 13 Doo lost her round-of-16 match 4-1 (11-9, 11-9, 10-12, 11-9, 11-9) to a player who was nine places behind her in the rankings.
Doo also had no luck in the doubles when she and Lee were beaten by Luxembourg pair Sarah de Nutte and Ni Xialian, the oldest player in the tournament at 58. Ni – a former world champion for China in the 1980s – and her partner won the match after five games 8-11, 11-7, 11-7, 4-11, 11-8.
Wong and Doo were the third seeds in the mixed doubles and two-time bronze medallists at the Worlds, but the combination of Tomokazu Harimoto and Hina Hayata of Japan proved too strong for them as they lost 3-1 (14-12, 6-11, 11-9, 11-6).
Head coach Chan, however, praised the other Hong Kong mixed doubles pair of Lee and Ho Kwan-kit, who defeated Patrick Franziska and Petrissa Solja of Germany 3-2 to reach the last eight. The Hongkongers won 9-11, 14-12, 11-9, 4-11, 11-9 and will meet top seeds Lin Yun-ju and Cheng I-ching of Taiwan, the Tokyo Olympic bronze medallists.
China remain in a class of their own despite the absence of three-time, back-to-back world champion Ma Long in the men's singles, where they have three players in the last eight in top seed Fan Zhendong, Lin Gaoyuan and Liang Jingkun.
Their dominance in the women's singles was even more obvious, with five players in the last eight, headed by top seed and reigning Olympic champion Chen Meng.
In the mixed doubles, the combination of Lily Zhang of the US and Lin Gaoyuan of China – a partnership helping to celebrate
50 years of "Ping Pong Diplomacy"
– also reached the quarter-finals.