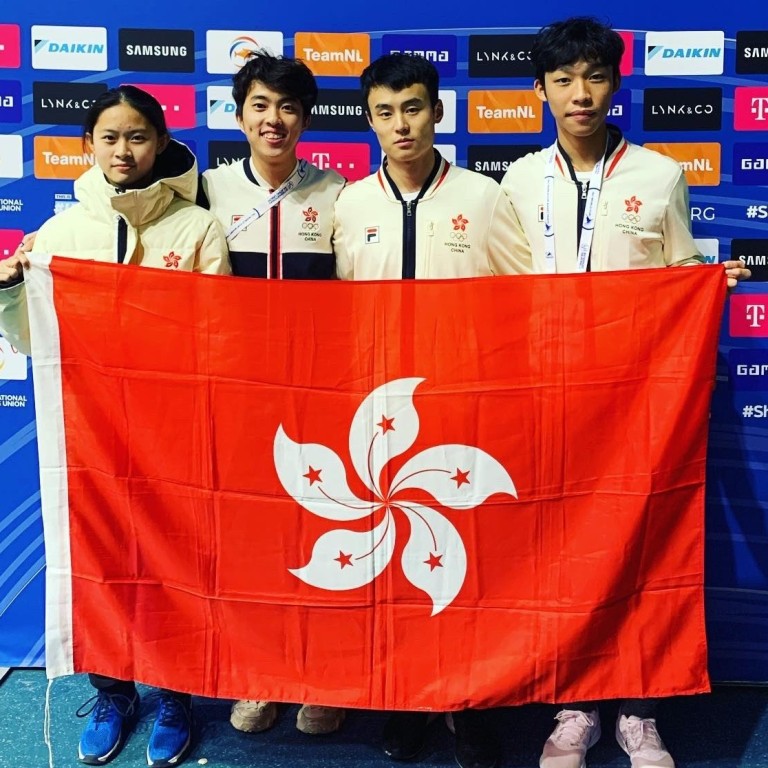 Beijing 2022 Olympics: Hong Kong set to book short-track speedskating spot thanks to Sui Xin's World Cup heroics
The 24-year-old clocks Hong Kong record at Dordrecht World Cup as Skating Union awaits official Olympic qualifier confirmation
Sui hopes 'the Hong Kong team can earn more resources in future' after 'surprising' 12th-place outing
Star skater Sui Xin put the "perfect full stop" on Hong Kong's International Skating Union (ISU) Short Track Speed Skating World Cup campaign, breaking a national record to all but confirm a 2022 Olympic Games spot.
According to the Hong Kong Skating Union's internal calculations, the 12th-place time of 41.004 seconds is enough to help Hong Kong qualify for the Games. The International Olympic Committee is expected to confirm the spot - alongside the other 31 available in the category - in December.
"I'm so happy to clock my personal best in the Dordrecht World Cup. Securing a Beijing 2022 quota for Hong Kong was the target and we completed this mission," said Sui, a former China team skater and junior world champion who joined the Hong Kong set-up in 2017.
"I hope the Hong Kong team can earn more resources in the future, especially hardware such as a 60x30m ice rink for more young skaters to train on."
Sui, who was Hong Kong's top skater in the
previous rounds of the World Cup
series, will now focus on the 2022 world championships slated for Montreal in March, as Hong Kong has yet to decide who will represent the city in Beijing.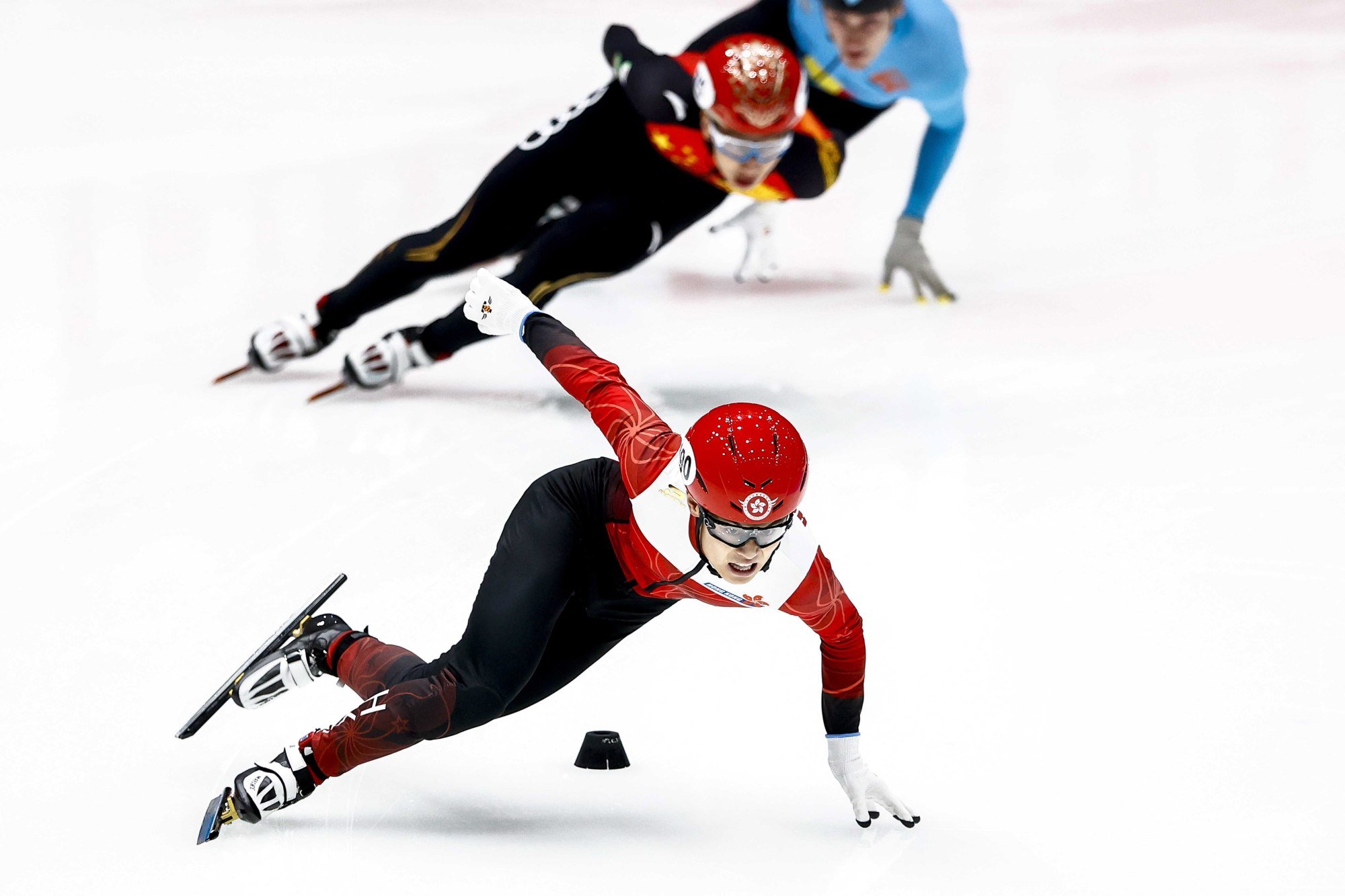 Head coach Sun Dandan was beaming at Sui's history-making outing after what has been a stop-start campaign for his Hong Kong team. It was the last possible World Cup qualifier, which dished out five spots to each of the men's, women's and mixed relay events in the 500m, 1,000m and 1,500m.
"The pandemic disrupted our training and tournaments over the last year, so for Sui to compete and perform his personal best at a World Cup was a pleasant surprise," Sun said.
The short-track speedskating team in recent months was forced to hop around international competitions and training bases – quarantining in between – to ensure they were prepared for elite-level qualifiers.
"The team has faced many difficulties and limitations with professional training venues and consistent practice – it was impossible to conduct regular training," coach Sun said.
"You can see from the qualified teams how much the pandemic had an impact. Almost all the quotas were occupied by teams with strong access to training facilities.
Hong Kong Skating Union chairman Yip Siu-yin added: "What a surprise! Thanks to all the Hong Kong athletes and staff for their dedication. It has not been easy participating in competitions during the pandemic.
"The [ISU] will officially announce the final qualified skaters in due course. I am confident that Hong Kong can qualify for the Beijing Games."
Meanwhile, Hong Kong 500m teammates Sidney Chu, Kwok Tsz-fung and Lam Ching-yan trailed Sui's 23rd-ranked World Cup classification ranking, finishing 79th, 78th and 66th respectively.