Hong Kong badminton stars Tang Chun-man and Tse Ying-suet off to flying start at World Tour Finals in Bali
Mixed doubles pair easily defeat English duo Marcus Ellis and Lauren Smith 2-0 in opening match of year-end finale
Tang and Tse face tough task against Thai pair Dechapol Puavaranukroh and Sapsiree Taerattanachai on Thursday
Hong Kong's Tang Chun-man and Tse Ying-suet got off to a flying start at the HSBC World Tour Finals, thrashing their opponents in straight games in Bali, Indonesia on Wednesday.
Playing against joint third and fourth seeds Marcus Ellis and Lauren Smith of England in group B, Tang and Tse needed just slightly longer than half an hour to take a quick fire 21-11, 21-16 victory, extending their head-to-head lead over the pair to 4-1.
The Hong Kong duo finished seventh in the tour rankings, with the English combination fourth. Less than 10 world tour events were held in 2021 because of the Covid-19 pandemic.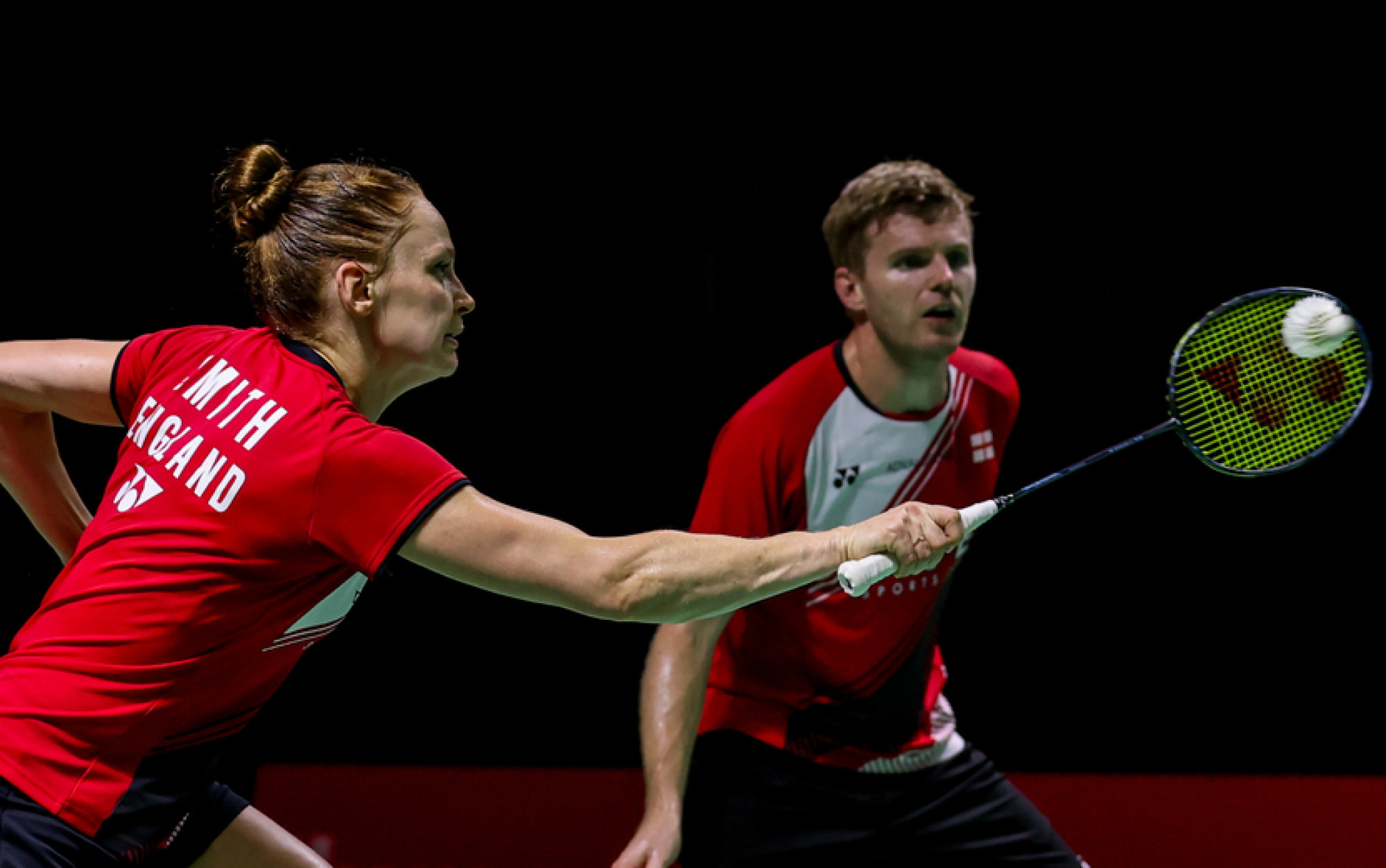 Tang and Tse only joined the tour in October when the world governing body reopened the circuit after the Tokyo Olympics.
The top eight singles players and pairs across all five disciplines are eligible for the year-end finale, which offers a hefty total winning purse of US$1.5 million.
Tang and Tse will face a tough task in their second match on Thursday as they take on Dechapol Puavaranukroh and Sapsiree Taerattanachai of Thailand.
The group's top team opened their tournament with a 2-1 (21-14, 10-21, 21-11) victory over Praveen Jordan and Melati Daeva Oktavianti of Indonesia.
The top two teams across the two groups will qualify for the semi-finals on Saturday and the Hong Kong pair, who are making their second appearance in the year-end tournament, came second in their 2017 debut.