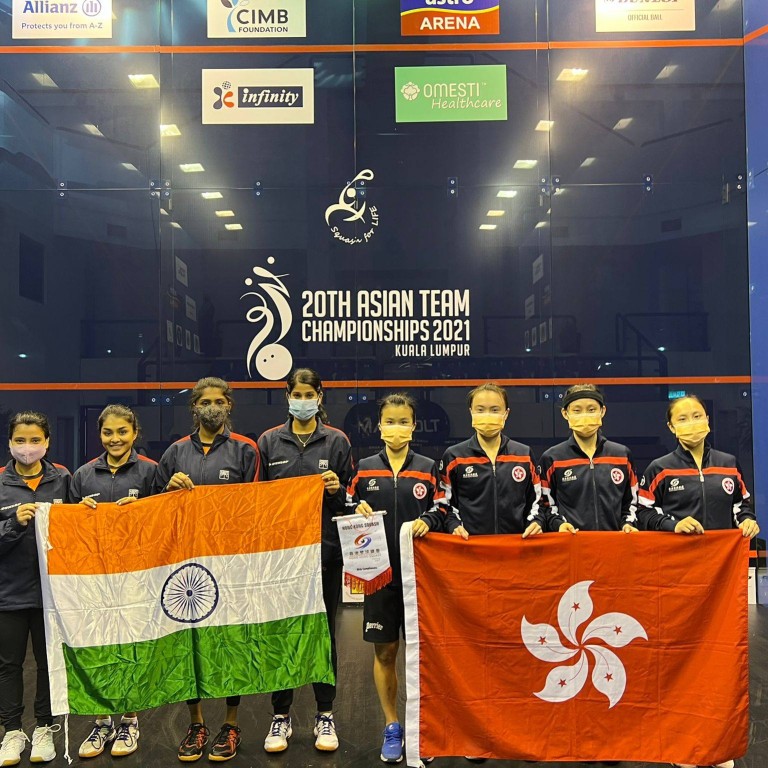 Hong Kong women's squash team march into Asian Championships final in Kuala Lumpur
They beat India 2-1 thanks to victories by Tong Tsz-wing and Ho Tze-lok in the best of three semi-finals
The men's team were no match for India in the same stage as they lose 2-0 and settle for the bronze
The Hong Kong women's team moved a step closer to defending their Asian Championships squash crown after beating India in the semi-finals in Kuala Lumpur on Friday.
The trio of Liu Tsz-ling, Tong Tsz-wing and Ho Tze-lok won 2-1 in the best of three tie. In the clash between the two top players from each side, Liu took the first set 11-9 over Joshna Chinappa but that was the best she could offer. Chinappa, a top 10 player, won the three next sets 11-5, 11-7, 11-5.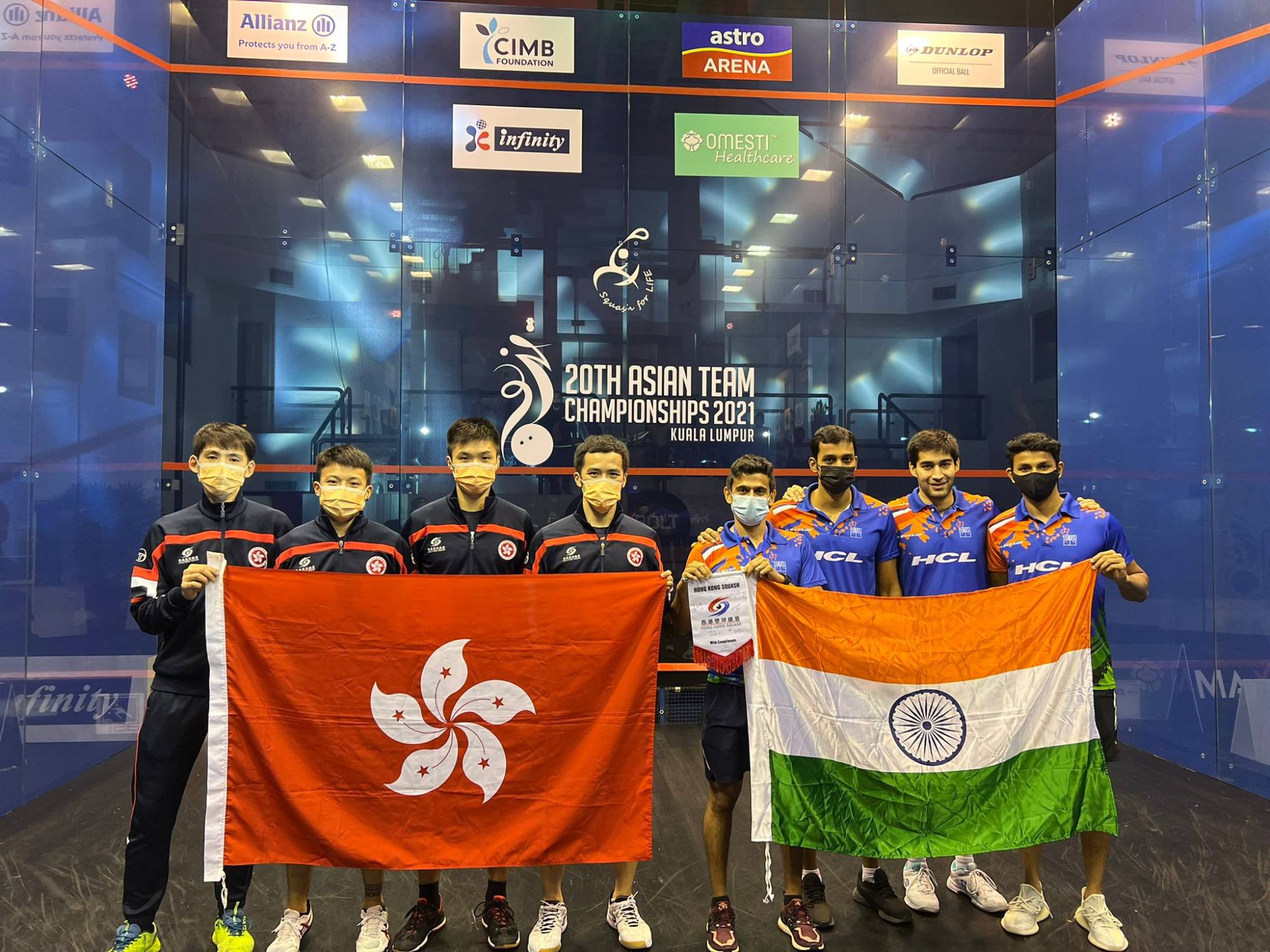 Hong Kong were in total domination over the two remaining ties. Tong had little problem of wiping out Urwashi Joshi 3-0 as she won 12-10, 11-4, 11-6 while Ho secured a 3-1 win (9-11,11-7,11-4,11-8) over Sunyana Kuruvilla.
The defending champions, who missed their two top players Annie Au Wing-chi and Joey Chan Ho-ling following their retirement last year, will now face hosts Malaysia for the title.
It was a different story in the men's semis where the same two sides faced each other. Hong Kong were also the defending champions and head coach Peter Jenever had asked his charges to rise to the occasion against the best team in Asia at the moment. Despite their best efforts, they still fell short with an overall 2-0 defeat.
Yip Tsz-fung, the world number 49, could do little against world number 15 Saurav Ghosal as he lost 3-1 (12-10, 6-11,6-11,13-15) while Henry Leung Chi-hin was beaten by Ramit Tandon by the same score 3-1 (11-4, 5-11, 8-11, 5-11).
With no play-off for the bronze medal, Hong Kong and the other losing semi-finalists Japan were awarded the bronze medal.