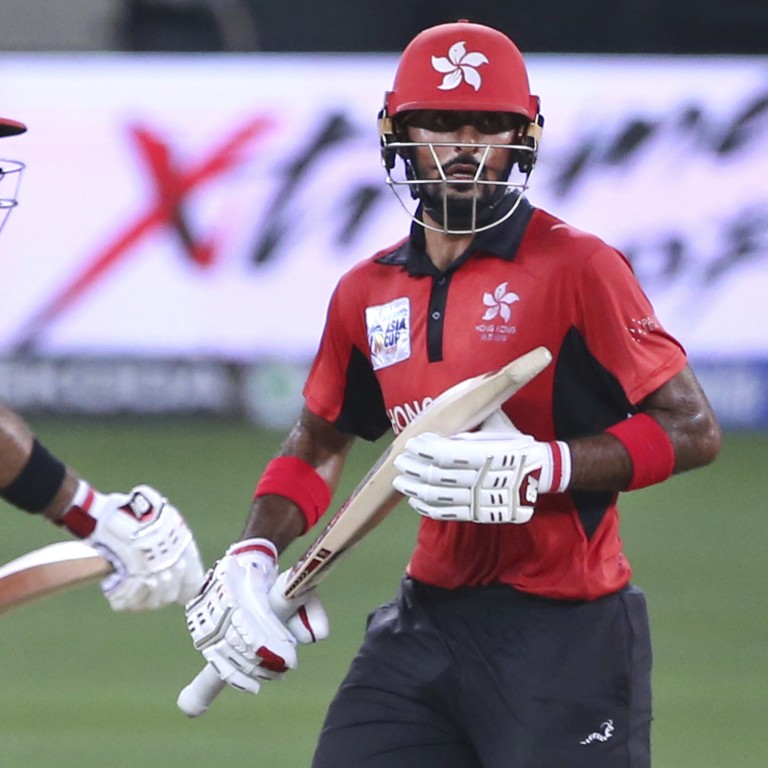 T20 World Cup: Hong Kong's route to go through Zimbabwe, with Netherlands, Uganda, and Jersey all in the mix
ICC has placed Trent Johnston's side in B Qualifier which is expected to take place in Africa in July
City's cricketers could face long trip with postponed Challenge League B tournament likely to be rearranged for same time
Hong Kong's path to the 2022 T20 World Cup will go through Zimbabwe next July, sources have told the Post, pitting them against the likes of the Netherlands, Uganda, and the host nation.
Trent Johnston's side have been placed in the ICC Men's T20 World Cup Qualifier B with Jersey, Papua New Guinea, Singapore, and the United States also vying for a spot at the main tournament in Australia in October and November.
The team made it through to the global qualifiers after their Asia B event slated for last month, involving Bhutan, China, Malaysia and Thailand, was cancelled because of travel restrictions and quarantine issues related to Covid-19.
As the highest ranked side, Hong Kong are 23 in the T20I team rankings, they were automatically placed in the 16-team global qualifiers.
Although not yet officially confirmed by the ICC, Hong Kong's matches have been pencilled in for between July 8 and July 18, with games taking place at Harare Sports Club and Old Hararians.
Only two sides from that will go through to the World Cup, with another two spots coming from the A Qualifier, which will be held in Oman, starting on February 15.
The host nation will be joined by Ireland and the United Arab Emirates in pushing for those places, with Bahrain, Canada, Germany, Nepal and the Philippines also expected to take part.
Games will be held at the Oman Cricket Academy Ground in Muscat, with the tournament wrapping up on February 25.
Hong Kong's participation in the event in July could mean the city's cricketers spending an extended period in Africa next summer, given that the Challenge League B tournament has also been tentatively scheduled for around the same time.
Initially expected to be held in Uganda next month, the emergence of the Omicron variant of the coronavirus, and some domestic unrest, has prompted the International Cricket Council to postpone it.
A source said the Challenge League B event was now likely to take place between June and August, with the expectation it would occur immediately before, or after the T20 qualifier.