Hong Kong shuttler Angus Ng suffers early exit at World Championships, follows Olympic champion Viktor Axelsen out of the tournament
The Hong Kong number one is beaten after three tough games by India's Prannoy Kumar while world number one Axelsen loses to Singapore's Loh Kean Yew
Veteran women's player Yip Pui-yin enjoys a happy return in first international match in more than two years
Hong Kong number one Angus Ng Ka-long crashed out of the World Championships in Huelva, Spain, as mixed doubles pair Yeung Ming-nok and Ng Tsz-yau reached the third round without raising a sweat after receiving two walkovers.
Ng, the eighth seed, lost in an exciting, 71-minute battle with India's Prannoy Kumar, going down 13-21, 21-18, 21-19 in their men's singles first-round encounter.
But the biggest upset of the day came in another first-round tie when world number one Viktor Axelsen, of Denmark, lost to Singapore's Loh Kean Yew in three games. The Dane had won all four of their previous encounters.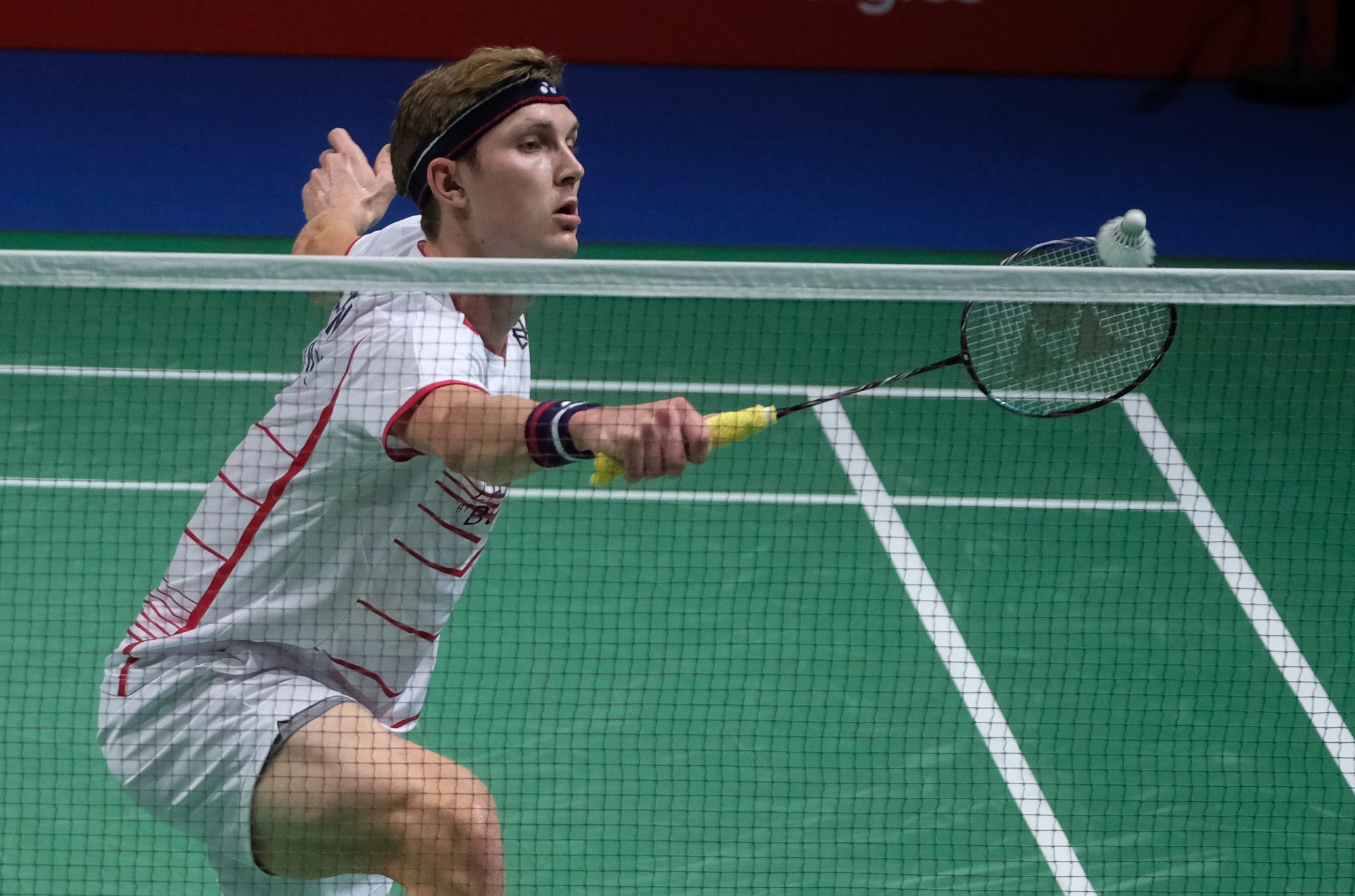 Axelsen, also the reigning Olympic champion, gave credit to his opponent, while acknowledging that he had not been anywhere close to his best.
"I think he played as a winner today, he definitely deserved the victory, so I wish him all the best for the rest of the tournament," said the Dane. "For me personally the first game was OK, but then it was something I'd rather forget, to be honest.
"I'll take a few days and then watch it again to see if I can learn anything. I feel a bit burned out right now. Pretty much everything fell apart in the second and third. Loh stepped up and I stepped down."
Lee Chuk-yiu, the Hong Kong number two and 13th seed, had an easy passage over Howard Shu, of the United States, needing less than half an hour to wipe out his rival 21-8, 21-14.
He will now take on Ade Resky Dwicahyo, of Azerbaijan, in a second-round match which the Hong Kong player would be expect to win.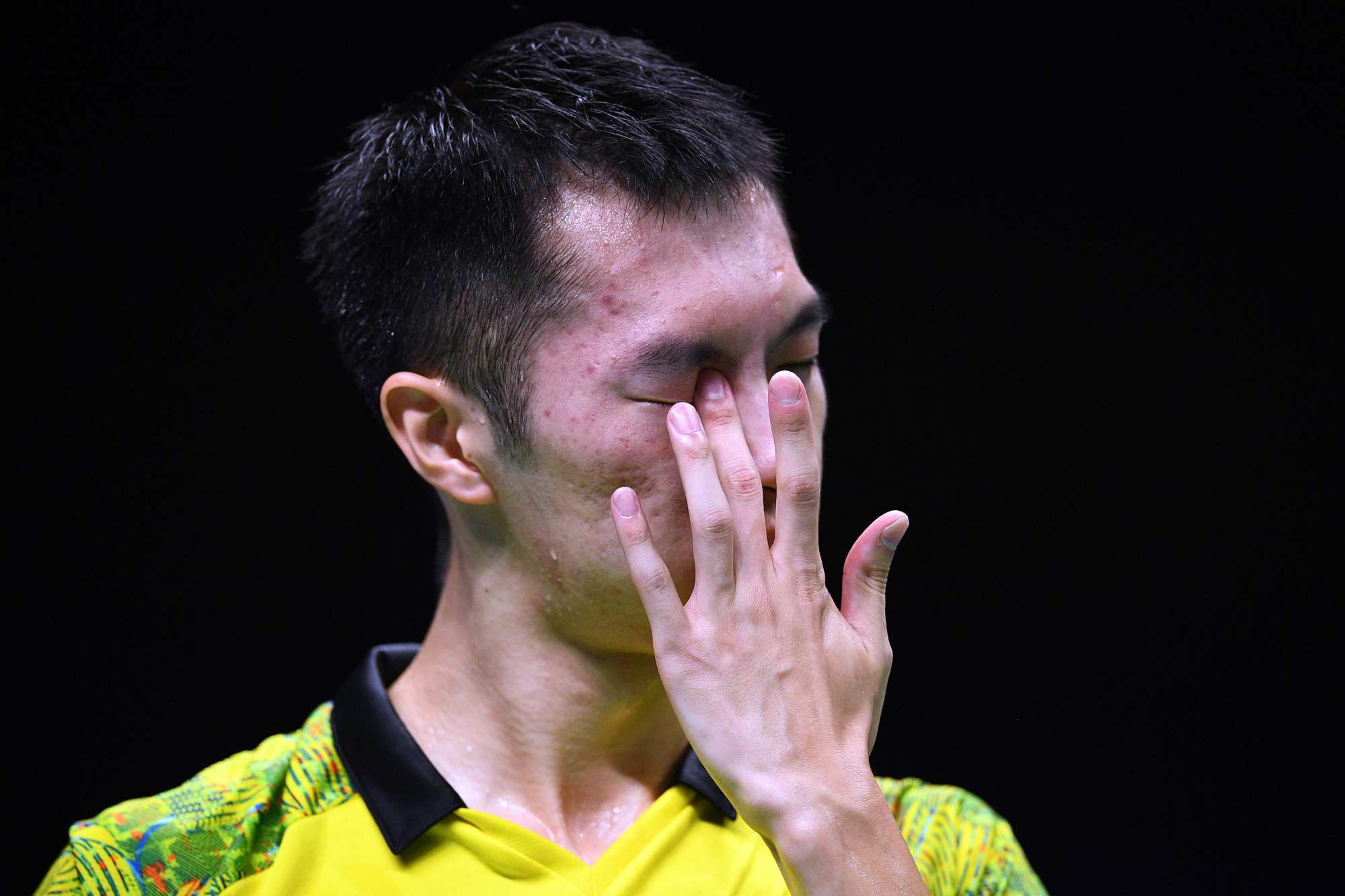 It was a happy return for another Hong Kong player, Yip Pui-yin, who won her first match after being away from the international scene for more than two years because of the pandemic.
The former Asian Games silver medallist cruised to a 21-11, 21-14 victory over Kristin Kuuba, of Estonia, in the women's singles first round to set up a tough clash against seventh-seeded Ratchanok Intanon, of Thailand, the 2013 world champion.
Yip said before the competition this could be her last international match and was overcome by emotion when she heard the crowd cheering for her in victory.
"I haven't played for two years and was so moved when I heard one of the fans call my name," said the 34-year-old veteran. "I know the next match will be very difficult but I still want to enjoy playing as much as possible."
Mixed doubles pair Yeung and Ng went straight to the second round after receiving a walkover from their Indian rivals, but then their next round opponents, Malaysia's Chan Peng Soon and Goh Liu Yin, also pulled out after the 2016 Rio Olympics bronze medallists decide to part ways and return home following the World Tour Finals earlier this month.
Hong Kong's top mixed doubles pair, Tang Chun-man and Tse Ying-suet, who have enjoyed strong performances in recent months, will feature in their second round match against Adam Hall and Julie MacPherson, of Scotland, on Wednesday.
In the women's doubles on Tuesday, Ng Wing-yung and Yeung Ngah-ting beat 16th seeds Frija Rabn and Amalie Magelund, of Denmark, 21-16, 21-18 to advance to the third round.