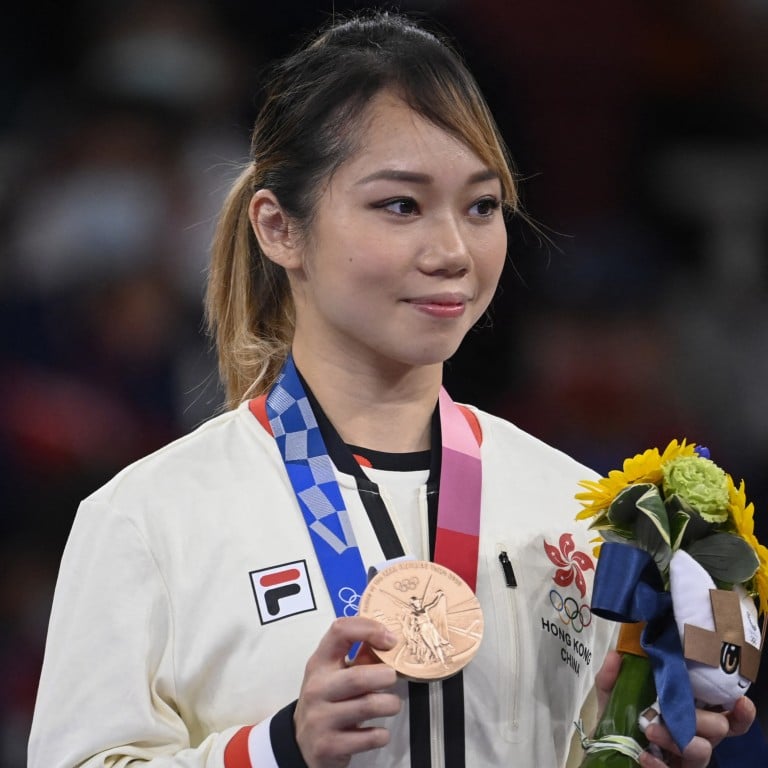 Hong Kong karate queen Grace Lau Mo-sheung 'thrilled' after qualifying for postponed World Games 2022
The World No 4 will 'do whatever I can to fight for the top of the podium' after organisers confirm her qualification
Lau has won women's individual kata bronze in the last Olympics, world championships and Premier League
Hong Kong karate exponent Grace Lau Mo-sheung expressed her joy after qualifying for the 2022 World Games in the United States in July.
The world No 4 has been training in Miami in recent months as she competes in the new season's World Karate Federation Karate 1 Premier League.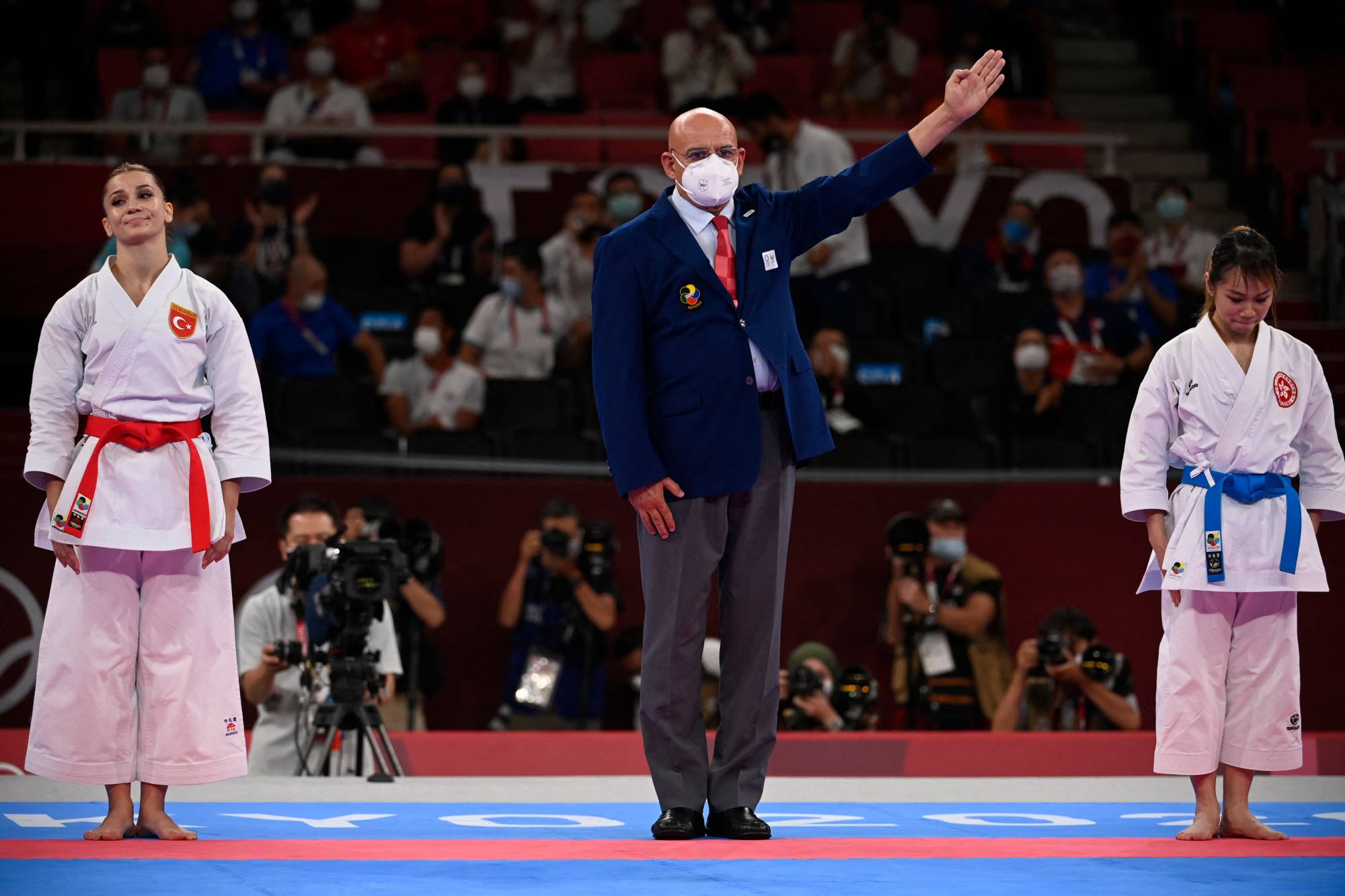 She won a bronze medal in the opening competition in Fujairah, UAE, last month.
The 30-year-old will be up against familiar foes and top three-ranked Sandra Sanchez Jaime of Spain, Hikaru Ono or Japan and Sakura Kokimai of the US as she vowed to "do whatever I can do to fight for the top of the podium".
"Qualified [for] the 2022 World Games. Thrilled to announce to all of you something I've been waiting for soooooo many years," she wrote on Instagram.
"[My] world championship 2018 and 2021 [medals] couldn't secure my spot through phase one. Fortunately my ranking qualified me."
Lau added that her two big goals set this year are to do with the World Games and Asian Games. With an individual kata Asian Games bronze medal already under her belt from 2018, she will be hoping to making it a clean sweep of podium places in the sport's biggest events of the year.
She has encountered several obstacles over the past three years. After her last bronze medal outing in the Middle East, she apologised to fans for not being "able to draw out 100 per cent of my potential", adding that the new condensed Karate 1 Premier League format "killed me".
"I feel that I let those who send me so much positive energy down," Lau wrote on Instagram.
"Thankfully in my medal match round I was able to bring out a little bit more. I'm still very thankful to have your support and everything planned by God. It's time to go back to [the] dojo and train harder. I promise I will do better."
Hong Kong Sports Institute karatedo coach William Thomas, a former English national karateka with one gold and silver kumite world championship medals in his cabinet, previously cited Lau's ability to deal with setbacks and injuries that "set her apart" from other world-class kata exponents.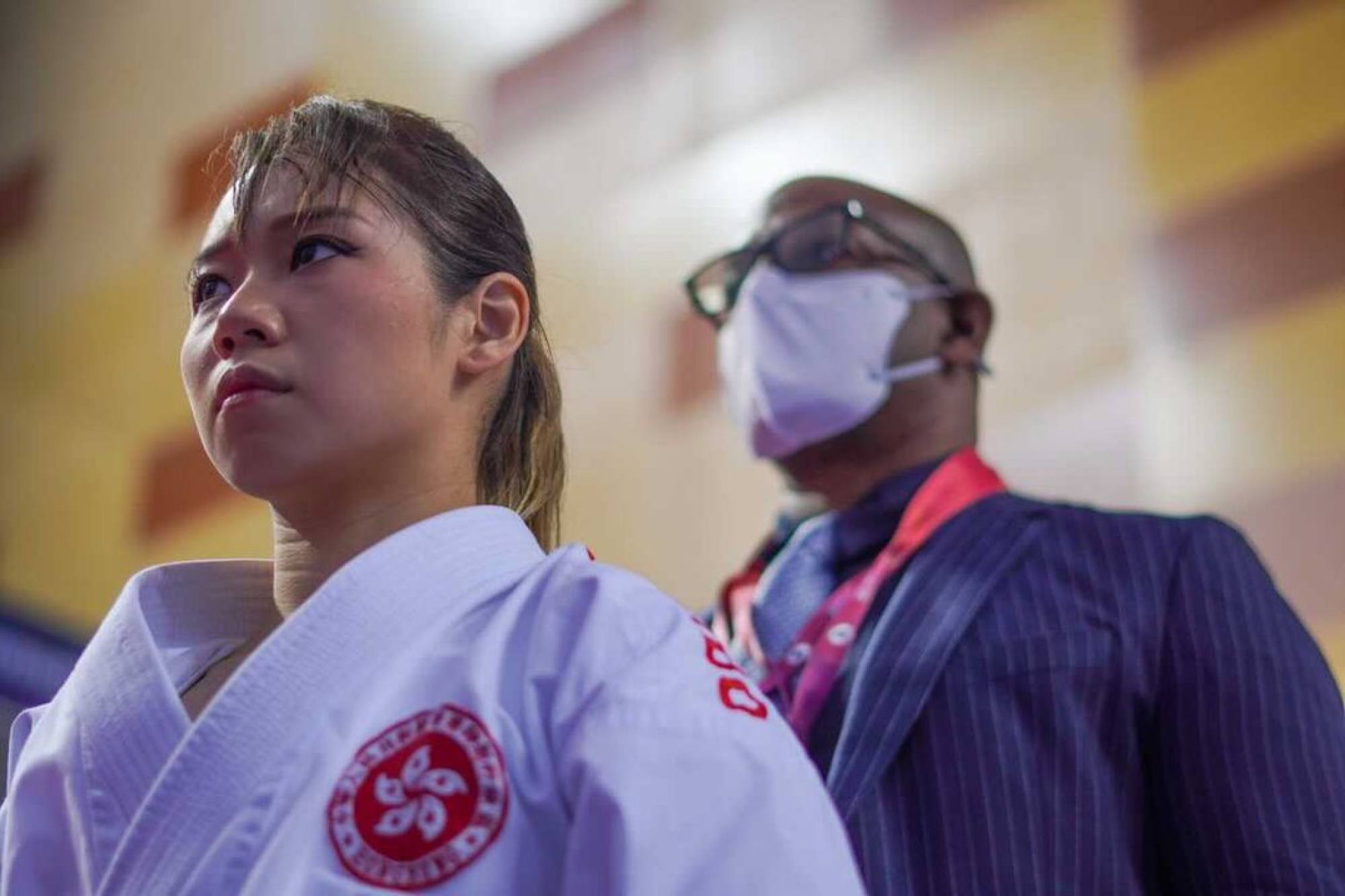 The World Games women's kata event qualifiers and knockout rounds are scheduled for July 8 at Birmingham-Southern College, in Birmingham, Alabama.
Lau is the only Hong Kong entrant of the 96 karateka spots for the Games, despite a late surge at the senior
Asian Karate Championships
last December, where the women's kata team, consisting of Lulu Wu Lok-man, Karman Ma Ka-man and Wong Sze-man, and women's traditional karate athlete Tsang Yee-ting, won bronze medals.
Going into its 11th iteration and 40th year, the Games are a quadrennial multi-sport event that includes sports normally not contested in the Olympic Games. It will feature 34 multidisciplinary sports with about 3,600 athletes.
It was originally scheduled for last year but was postponed because of the rescheduling of the Tokyo Olympics and the coronavirus pandemic.