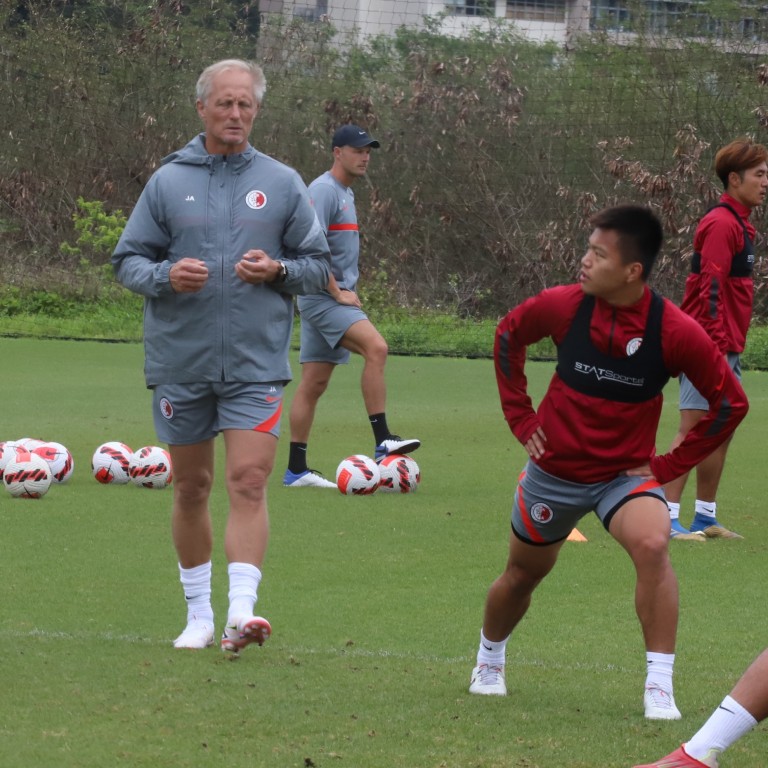 Hong Kong coach Jorn Andersen without all his mainland players as he names Asian Cup squad
New head coach confirms 25-man squad with several new faces for friendly against Malaysia and Asian Cup qualifying campaign
He had previously accused mainland Chinese clubs of pressuring players not to join up with Hong Kong team
Jorn Andersen was forced to manage without all of his
players based in mainland China
as he narrowed down his first squad as Hong Kong head coach ahead of next month's Asian Cup qualifying tournament.
As expected, the list of personnel for the qualifiers in Kolkata is missing midfield star Tan Chun-lok, of Chinese Super League club Guangzhou City, and defender Li Ngai-hoi, of Nantong Zhiyun in China League One, as well as forward Sandro and defenders Leung Nok-hang and Vas Nunez.
Leung and Nunez, who play in the Super League for Zhejiang and Meizhou Hakka respectively, and Sandro, of League Two side Guangxi Pingguo Haliao, had previously written to Andersen saying they would not be available, citing personal reasons. Tan and Li last week followed suit.
But there were several new faces in the 25-strong party to face Malaysia in a friendly on June 1 then take on Afghanistan, Cambodia and hosts India between June 8 and 14 for a place in next year's Asian Cup finals.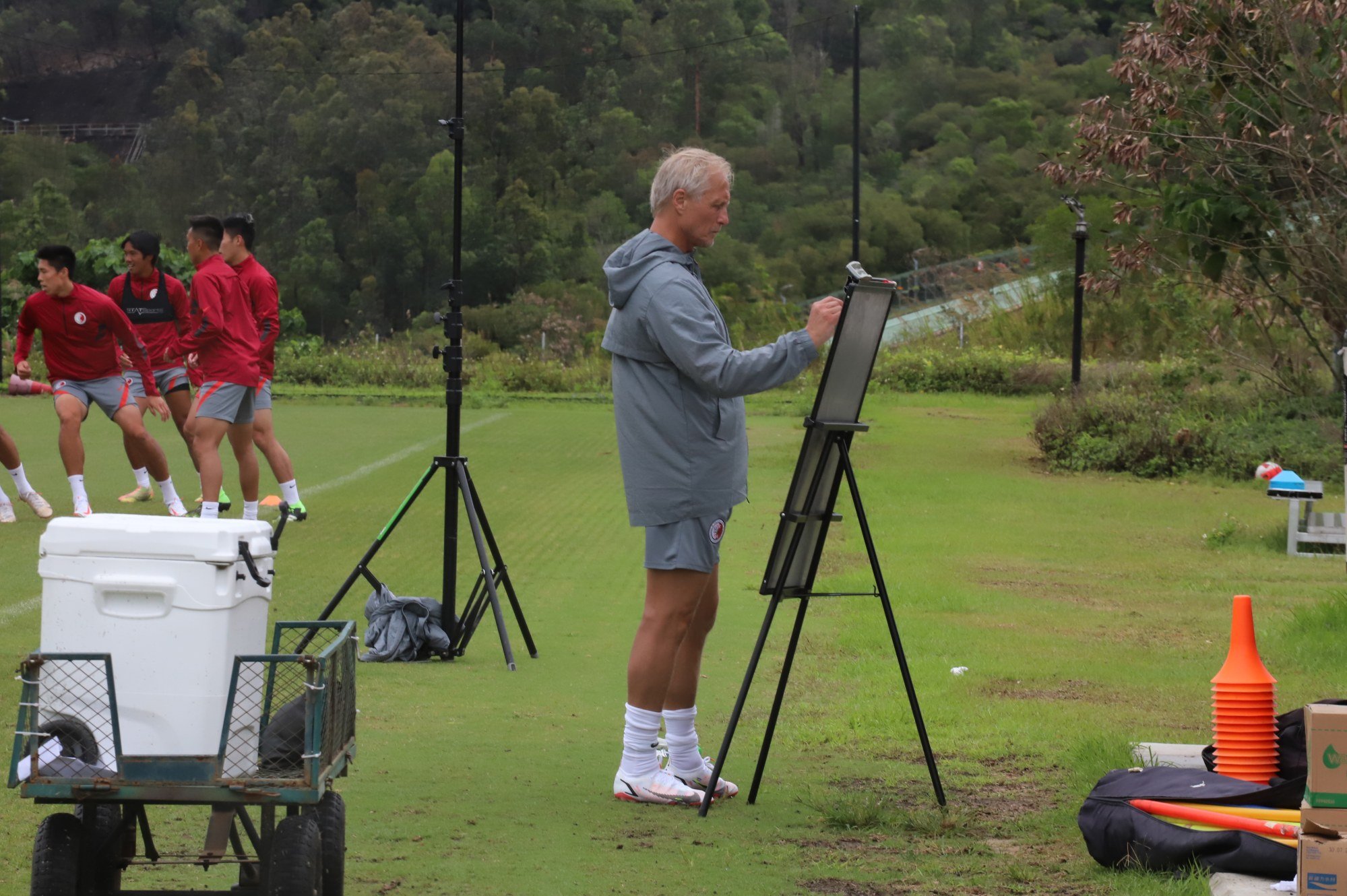 Goalkeeper Paulo da Silva, defenders Tomas Maronesi and Sean Tse Ka-keung, and forwards Jesse Yu Joy-yin, Jahangir Khan and Fernando Pedreira could all make their debuts in the coming weeks. Pedreira had been called up before, for last year's World Cup qualifiers in Bahrain, but he later withdrew.
In announcing the squad for his first matches since
succeeding Mixu Paatelainen
as coach in December, Andersen said he had chosen the best players left available – which also excluded forwards James Ha and Wellingsson de Souza because of injury, and Kitchee trio Helio Goncalves, Roberto Affonso Jnr and Shinchi Chan for other reasons.
Andersen had accused mainland clubs of forcing players to withdraw. Playing in the tournament may require them to be away for seven weeks: three for the Fifa-mandated international window, plus four of quarantine when they return to China.
"Under the situation where some players will be staying with their Chinese clubs and some players will be missing for other reasons, we have tried to select players with the best condition and tactical understanding among the local pool," Andersen said.
"I have based my decision on who can play high-tempo football and who have made the best impression up until now."
The former Norway striker, who in 1990 became the first foreign player to finish a season as leading goalscorer in Germany's Bundesliga, has repeatedly stressed his
preference for an attacking style
.
He was unable to hold his first training session with his players until this month, because of the closure of sports facilities prompted by Hong Kong suffering a wave of Covid-19 cases from January onwards.
The squad will depart for Thailand on Tuesday for a training camp in the Pattana Sports Resort in Chonburi, where they will be joined by Kitchee players Tse, Orr, Maronesi and Da Silva, who were given a short break after completing their Asian Champions League group stage commitments early this month.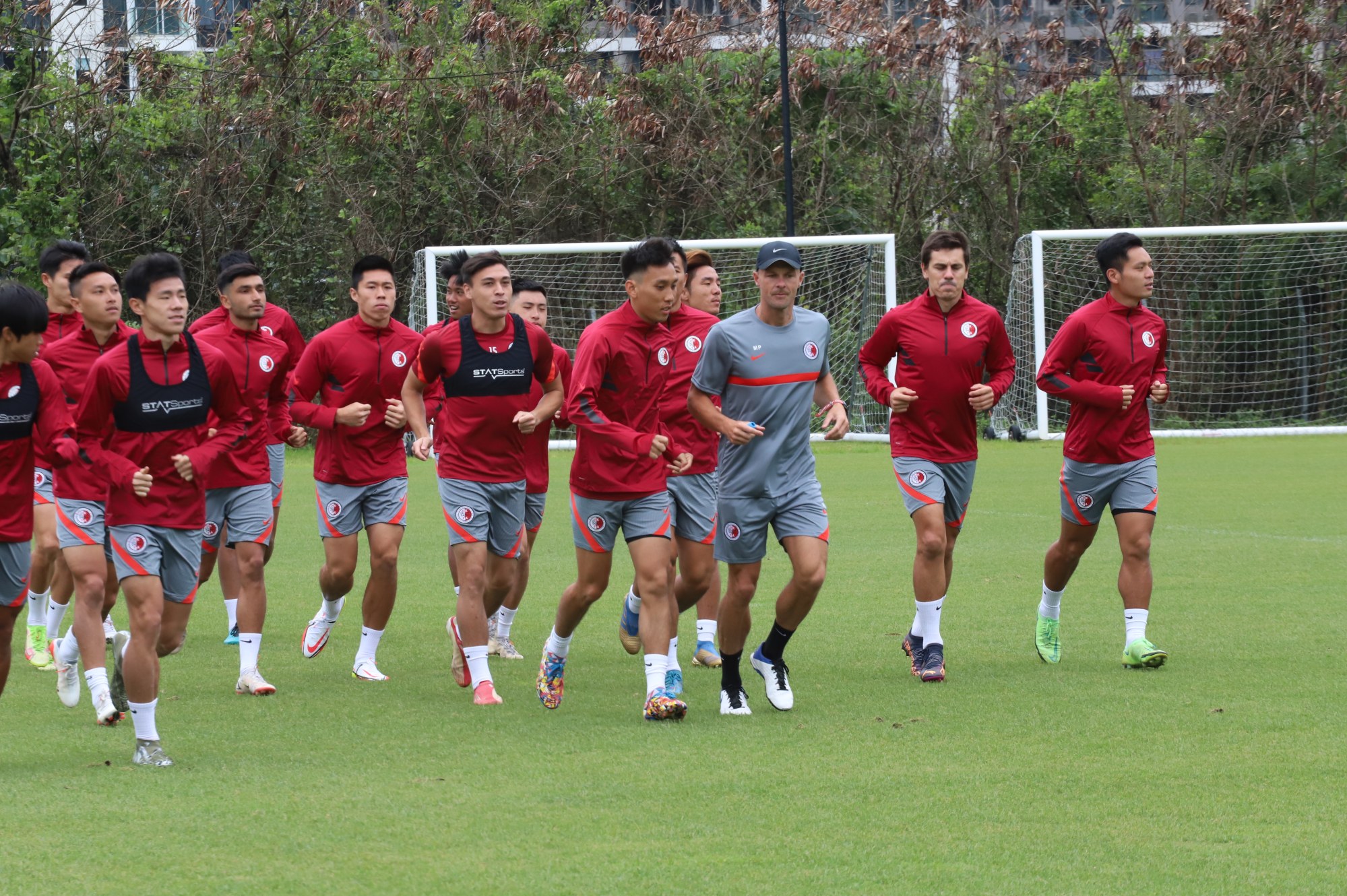 "After two weeks of training camp, we will try to take the next step in Thailand and our tactics practice will include compactness, high and good defending, high pressing, counter-pressing and quick finishing," Andersen said.
After the camp in Thailand, the group will travel on to Kuala Lumpur for the friendly match against Malaysia to warm up for the qualification campaign. Malaysia are managed by former Hong Kong head coach Kim Pan-gon, from South Korea.
Full squad:
Goalkeepers: Yapp Hung-fai (Eastern Long Lions), Paulo Da Silva and Wang Zhenpeng (Kitchee).
Defenders: Lau Hok-ming (BC Rangers), Fung Hing-wa, Leung Kwun-chung, Wong Tsz-ho and Yue Tze-nam (Eastern Long Lions), Law Tsz-chun and Tomas Maronesi (Kitchee), Tsui Wang-kit and Yu Wai-lim (Lee Man).
Midfielders: Wu Chun-ming (Eastern Long Lions), Wong Wai (HK U23), Philip Chan Siu-kwan, Huang Yang, Sean Tse Ka-keung (Kitchee), Ju Yingzhi (Kwoon Chung Southern), Diego Moreira and Ngan Lok-fung (Lee Man).
Forwards: Jesse Yu Joy-yin (BC Rangers), Fernando Pedreira and Sun Ming-him (Eastern Long Lions), Matthew Orr (Kitchee), Jahangir Khan (Kwoon Chung Southern).