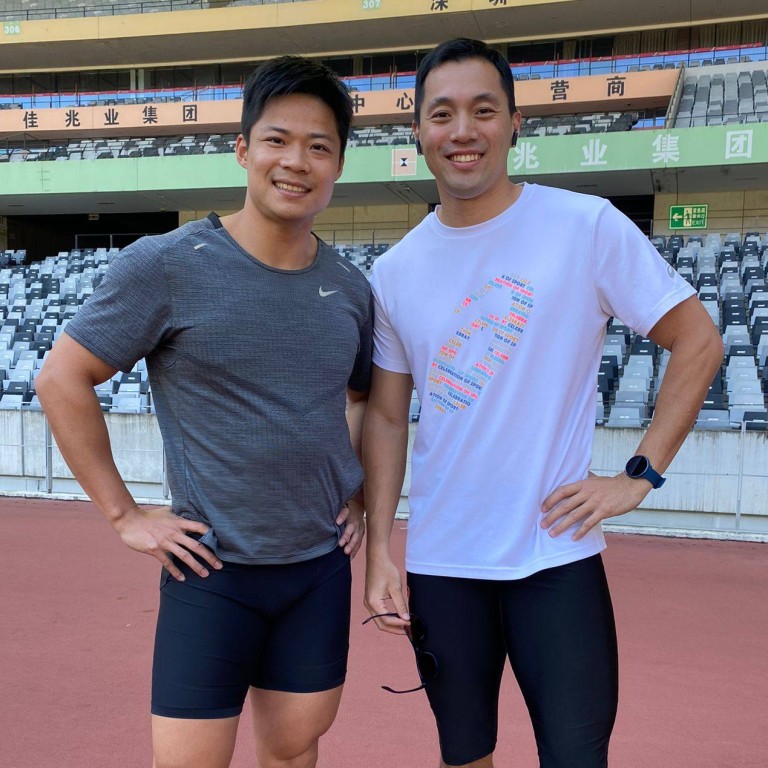 Su Bingtian protégé Ng Ka-fung hopes to smash his training partner's benchmark at Tseung Kwan O meet
Hong Kong's 100m record holder Ng Ka-fung hopes to make another splash in his home city this weekend
Ng will follow Asia's fastest man to the US in June as he looks to snag a spot at the World Athletics Championships
Hong Kong's 100-metres record holder Ng Ka-fung is hoping to smash another benchmark on Saturday at Tseung Kwan O Sports Ground – the one set at the same venue by his training partner and Asia's fastest man, Su Bingtian.
The pair have been working together in Shenzhen since early February, as part of a partnership between the Hong Kong Association of Athletics Affiliates (HKAAA) and the Chinese Athletics Association.
Ng returned to Hong Kong last month, primarily to apply for a US visa to train with Su in June.
The 29-year-old will compete in the Hong Kong Athletics Series 2022 – Series 2 and Series 3 events at Tseung Kwan O and Wan Chai Sports Grounds, respectively, this month, and hopes to make a splash before leaving for the US.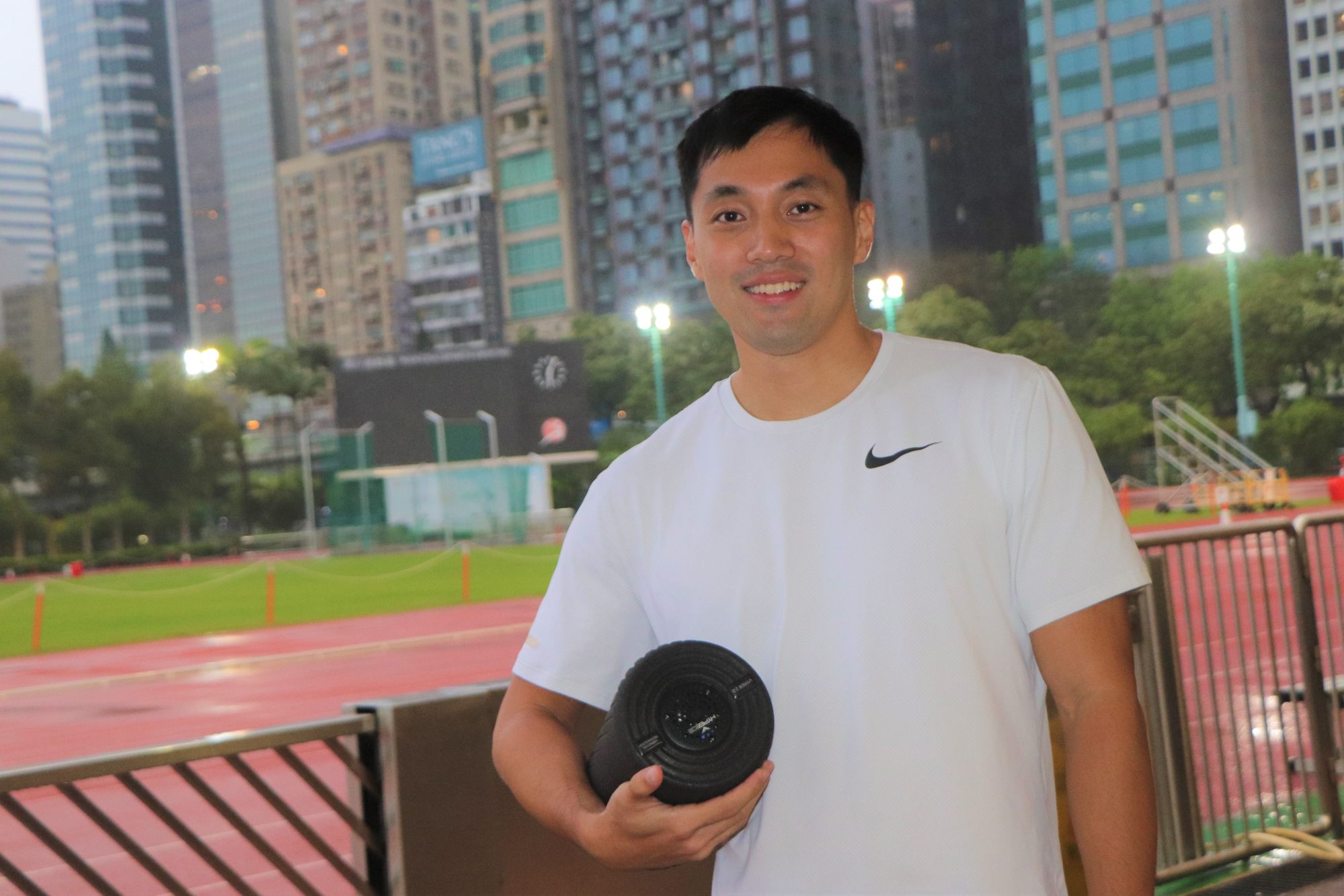 "The Hong Kong record is my only goal – if not this week, then next week at Wan Chai, which provides a better environment for setting a record," said Ng, who has lost four kilos in weight over the past few months training in China.
Ng, who tied Tsui Chi-ho's Hong Kong 100m record of 10.28 seconds at the Hong Kong Series 4 in Wan Chai last September, has another "record" to break this Saturday.
"At the very least, I want to beat Su's time at Tseung Kwan O this week" Ng said, laughing.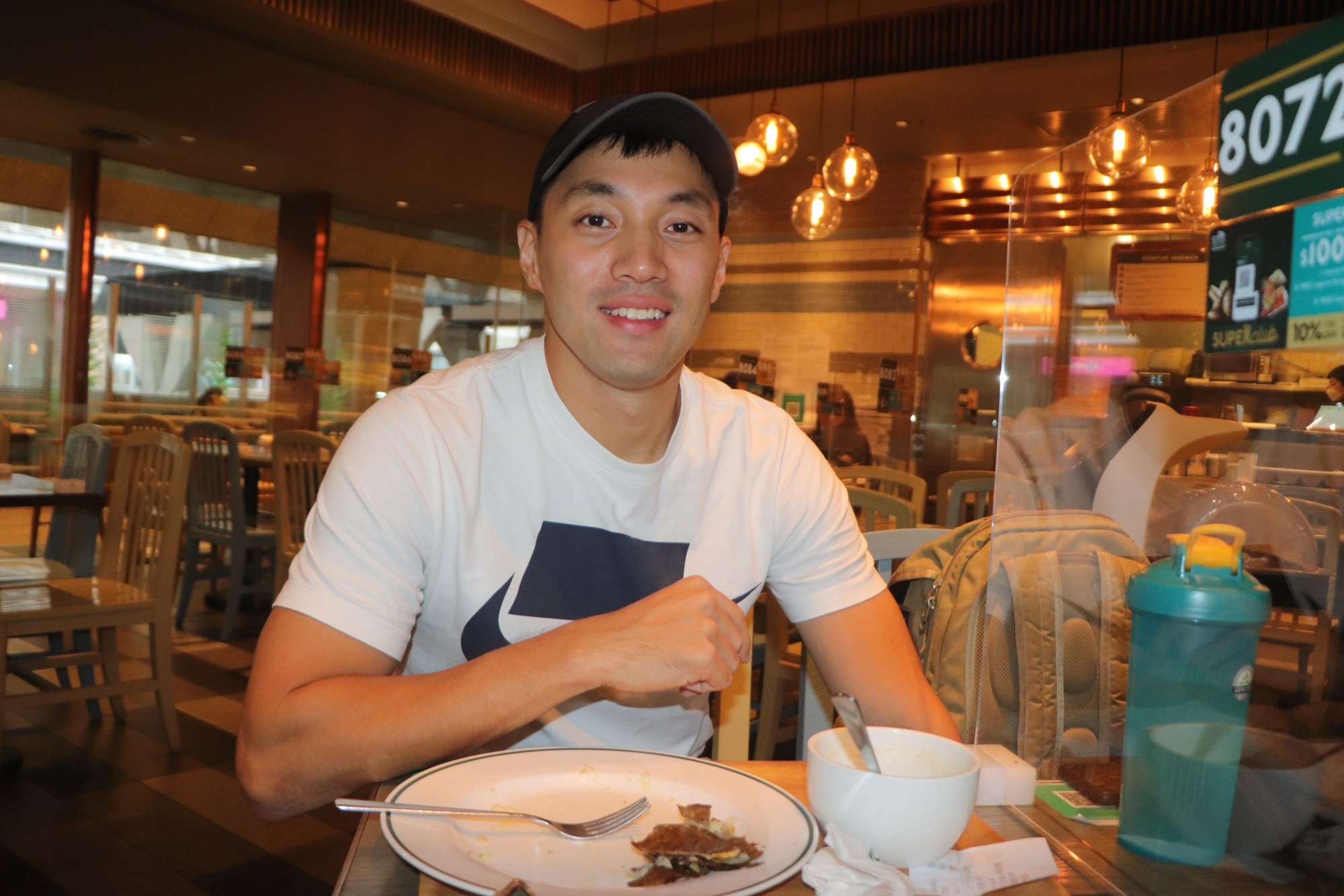 He was not entirely joking. Su, who set the Asian record in the men's 100m with a time of 9.83 seconds at the Tokyo Olympics last summer, won gold in 10.33 seconds at the 2009 East Asian Games at Tseung Kwan O Sports Ground.
Despite the training centre in Longgang, Shenzhen being closed in early March because of the rise of Covid cases, Ng said he still benefited greatly.
"Su taught me crucial skills in our 100m event – it's only a matter of time before I incorporate what I've learned into my own skill set," said Ng, who was based at Shenzhen Sports School, and was not permitted to travel to the Longgang Universiade Sports Centre for track training during lockdown.
Ng said that under the guidance of Su, the Tokyo Olympic relay bronze medallist, he has significantly improved his power by using his hip muscles, and hopes to see some good results in the upcoming Hong Kong meets.
"Specialists from the sports science team in China estimated that I could improve to 10.0 seconds in the future, which is a huge boost, so I will keep training with Su, and wherever he goes, I will follow," Ng added.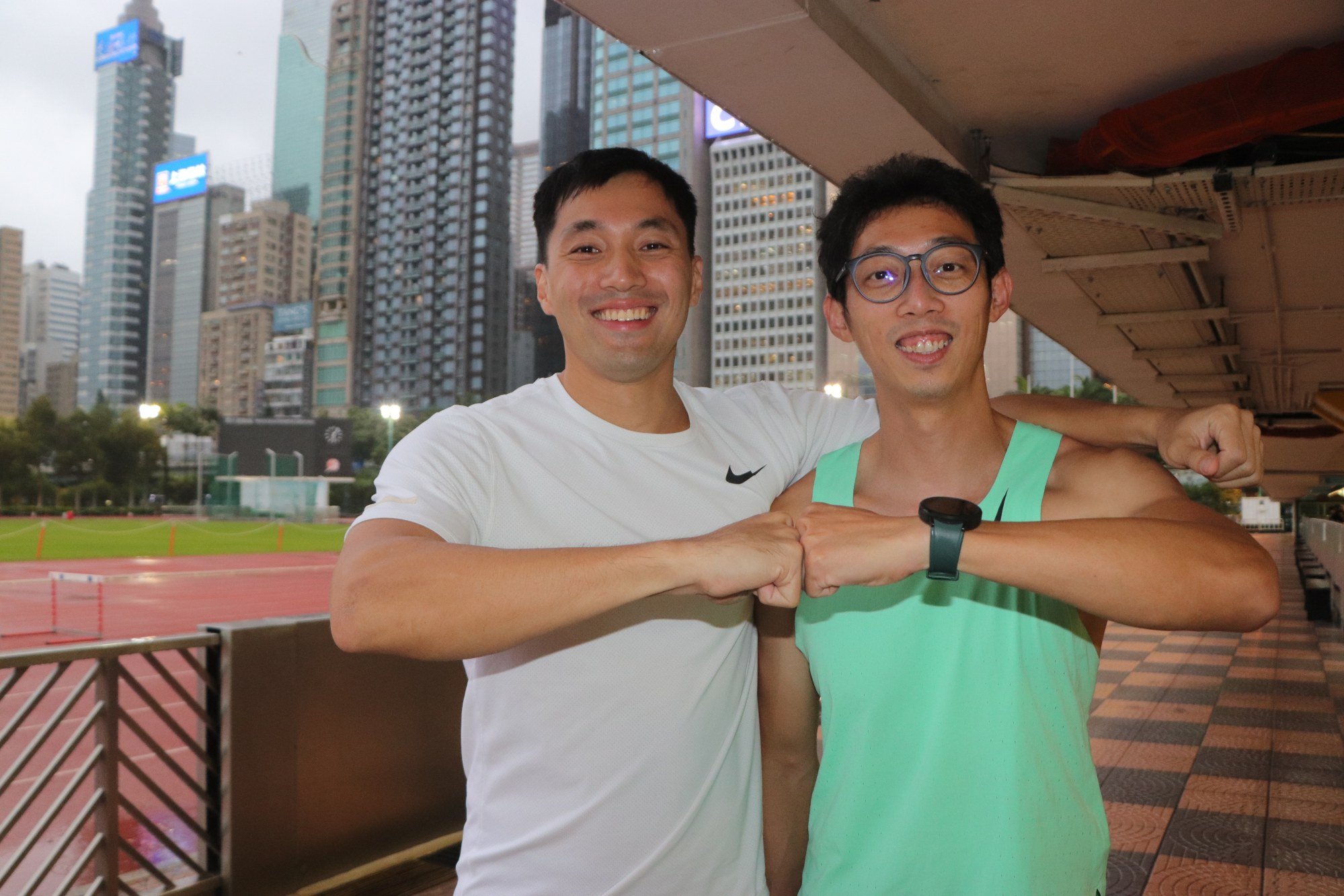 Su has shifted his focus to the World Athletics Championships in Eugene, Oregon in mid-July, following the postponement of the Hangzhou Asian Games. Ng will travel to the US accordingly in early June to train with Su and the 32-year-old's coach, Randy Huntington.
For the World Championships, Ng is second on the Hong Kong team's "wild-card" list, with marathon star Christy Yiu Kit-ching the front runner.
"Whether I can compete in the World Championships is beyond my control," Ng said. "But I will still go to the US to train with Su and take part in some local meets while Su competes in the Diamond Leagues and World Championships."
The Hong Kong Athletics Series 2022 – Series 2 meet will be held on May 21 and 22 at Tseung Kwan O Sports Ground. All events will be straight finals, with no qualifying heats. Ng will compete in the 100m on Day 1, and the 200m on Day 2.