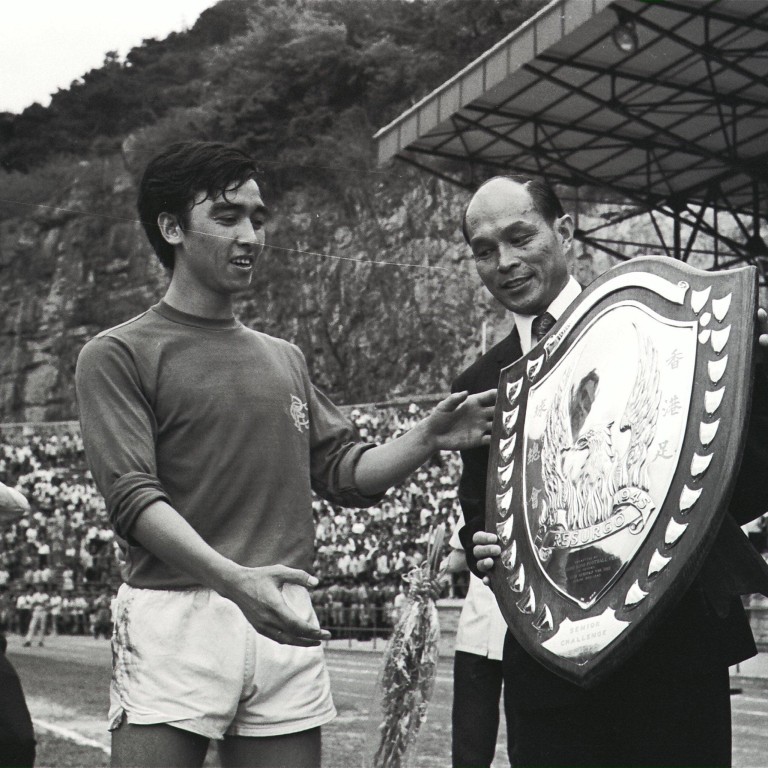 Rangers legend Kwok Ka-ming recalls Hong Kong football's boom, as it busts out of Covid-19 shutdown
As Hong Kong football returns after its Covid-19 stoppage, the Post meets a man whose groundbreaking career took off when the city's league went pro in 1968
After his glittering playing days, he was a coaching pioneer who plotted a World Cup shock, when Hong Kong beat China in Beijing in 1985 – 'the May 19 Incident'
Kwok Ka-ming has written his name into the annals of
Hong Kong football
multiple times, but one still stands out.
The surprise victory sparked a rare riot in the capital as disgruntled fans at the Workers' Stadium took to the streets. The result and the ensuing violence became known as the "May 19 Incident".
Kwok has had a career full of incident – more than one career, in fact.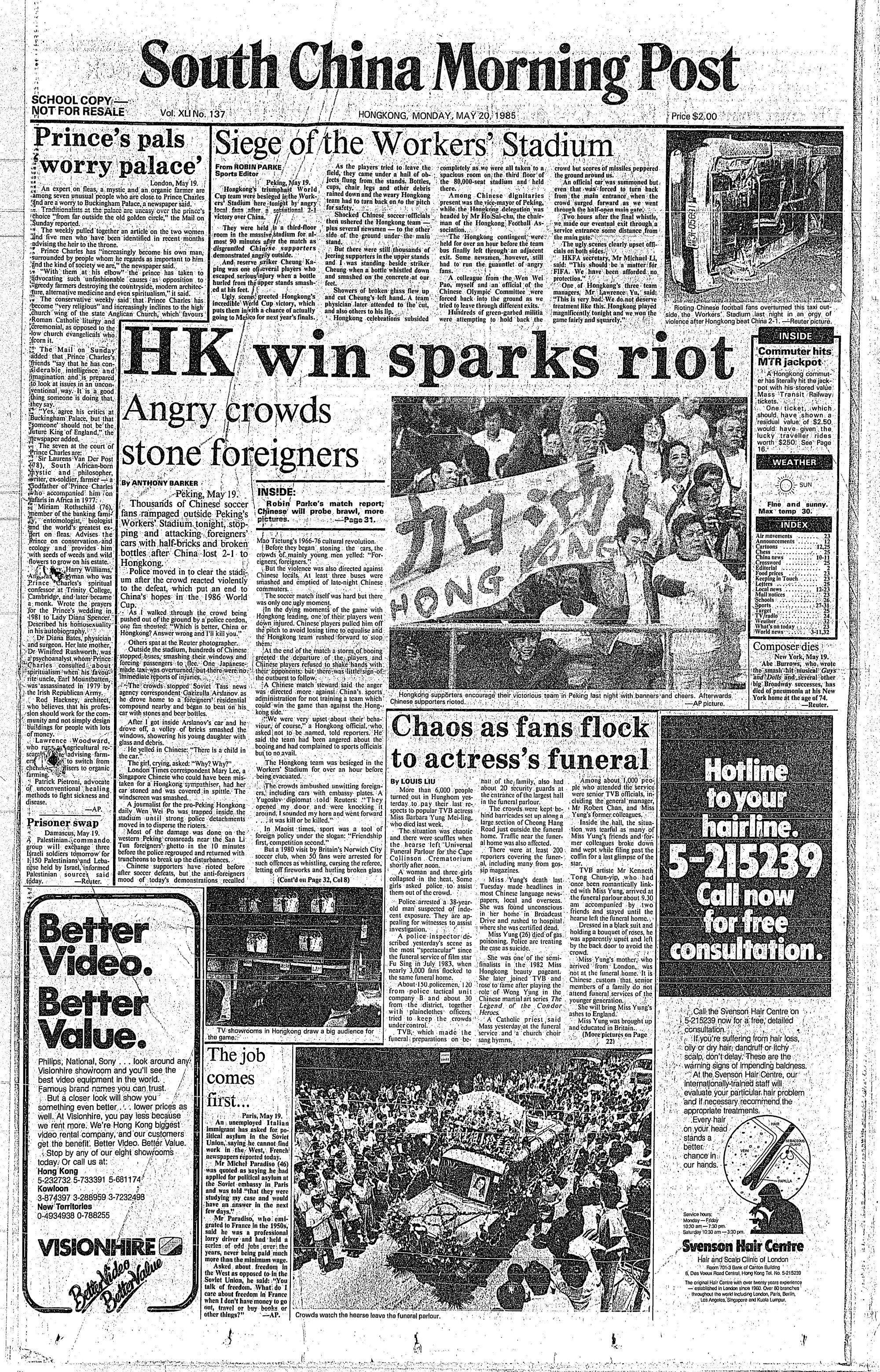 He was the first Chinese to gain coaching badges from the English and Scottish football associations. But before his success as a coach, he had enjoyed a glittering playing career at club and international levels, witnessing the launch of Hong Kong's professional football league – Asia's first – in 1968 and becoming captain of the Hong Kong national team in 1973.
"I joined Rangers in the First Division the same year they set up the professional league," Kwok said.
"That year, I also played for the Hong Kong team for the first time, as an 18-year-old boy without any top-flight experience. It's just amazing, isn't it?"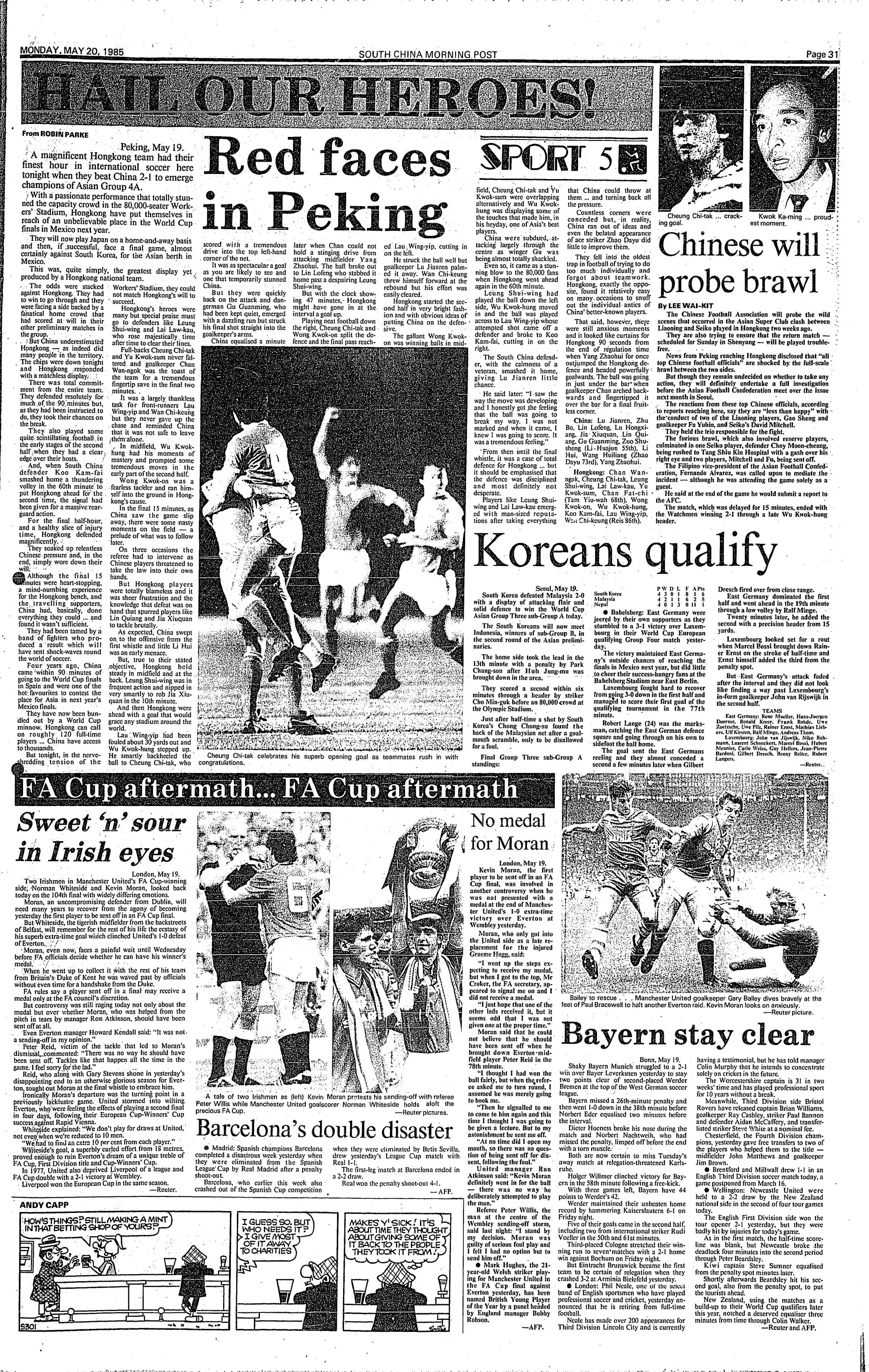 Now 72, Kwok is considered one of the most influential figures in Hong Kong football in the past half-century for his contributions as a player, coach and official.
Raised in the countryside in Fanling, Kwok fell in love with football when he attended secondary school at St Francis Xavier's College in Kowloon. He joined a Hong Kong Football Association youth programme in 1964, after having to borrow a pair of boots from a friend to attend the selection trial in Shek Kong.
"Kitchee did not have its own reserve team, so the FA put its youth training squad under the club," he said. "So I played for Kitchee in the reserve league."
The following season, he moved to another First Division side, Yuen Long, where he again played for the reserve team. "Then a new boss stepped in and I was released – seemingly ending my brief football career."
But Kwok, a right winger, continued playing casually, and his career turned out to be far from over. A turning point came in 1968, when he was invited to join another First Division club, Rangers, after some impressive performances during the Summer Holiday Cup.
"I was expecting another year of playing in the reserve league when I joined them," Kwok said. "But to my surprise, I ended up playing for the first team."
In those days, the Summer Holiday Cup was seen as a shop window for First Division clubs to identify potential young stars. Chan Chiu-kee, who would go on to make a name for himself playing for South China, was another who made the breakthrough that season.
Kwok's surprise change of fortune became even more spectacular when, before he had even begun his debut season with Rangers, he made his international debut for Hong Kong.
"Ian Petrie, the Rangers manager, was also vice-chairman of the HKFA," Kwok said. "Because so many players had withdrawn from representing Hong Kong in the Merdeka Cup in Malaysia, he sent me to join the Hong Kong squad. I travelled with them to Kuala Lumpur and ended up playing all of the matches."
The Merdeka Cup was a friendly tournament to commemorate Malaysia's independence and was a major international event in Asia. Hong Kong had been a regular participant since it started in 1957. Kwok even faced Chan, of South China, in the Merdeka that year, after Chan was called up to play in it for Taiwan.
Kwok went on to make almost 50 appearances for Hong Kong, with the highlights including playing in the Asian qualifying tournament in Singapore for the 1978 World Cup in Argentina.
By then, the professional game in Hong Kong was picking up steam after the 1968 launch of the league. Hong Kong was a trailblazer for Asia in that regard:
South Korea's K League
and
Japan's J League
, which would later become the most prominent leagues in the region, were set up in 1983 and 1992 respectively.
Hong Kong had become known as a mecca of Asian football since the 1950s, partly because most of its counterparts in the region were struggling to regenerate their economies after World War II and sport was not a priority for them.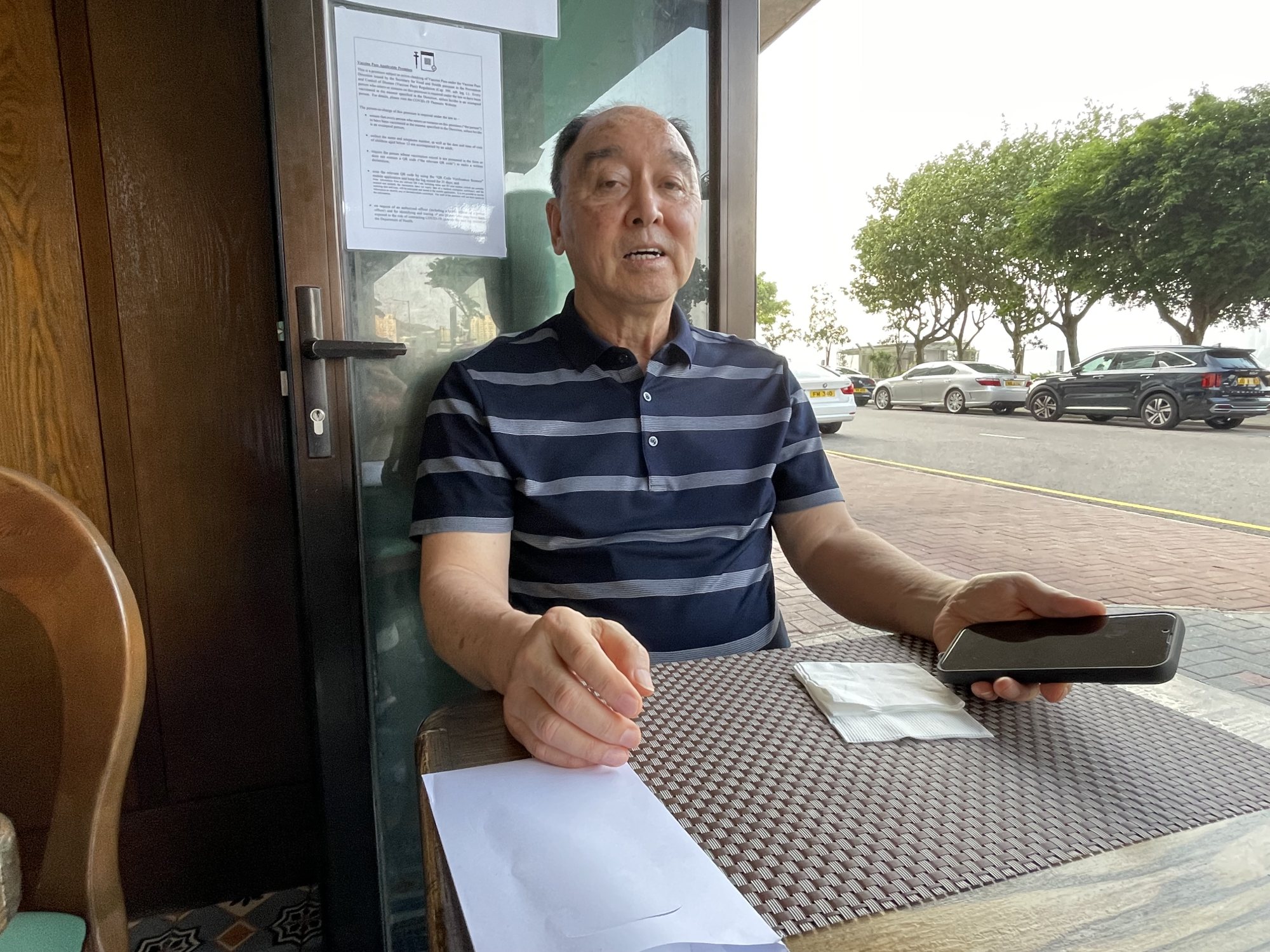 During those years, Hong Kong produced plenty of good players, and influential in their development was Lee Wai-tong, who had been captain of the Chinese team at the 1936 Berlin Olympics. Hong Kong players formed the backbone of the Taiwan team that clinched consecutive Asian Games gold medals in 1954 and 1958, coached by Lee, who was born in Hong Kong, in its Tai Hang neighbourhood.
Players such as Yiu Cheuk-yin – dubbed the "treasure of Hong Kong football" – Ho Cheung-yau, Mok Chun-wah and Wong Chi-keung were in demand, with clubs having to pay to sign them or keep them. It was reported that Yiu earned HK$40,000 a season – today equivalent to about HK$12 million (US$1.5 million), and about enough to buy four flats in affluent Happy Valley even in those days.
This boom in the club game was driven initially by an international matter.
In 1967, Hong Kong were refused permission to take part in the qualifying matches for the Mexico Olympics. The city's Olympic committee, known then as the Amateur Sports Federation and Olympic Committee of Hong Kong, alleged that many of the players were being paid salaries by their clubs and could no longer be described as amateur.
Many clubs were in fact paying their players, according to Kwok – and the FA responded to the accusations by turning the league professional the following season, 60 years after the competition had been established.
By turning professional, the clubs could also get around having to pay the government an entertainment tax on each ticket sale.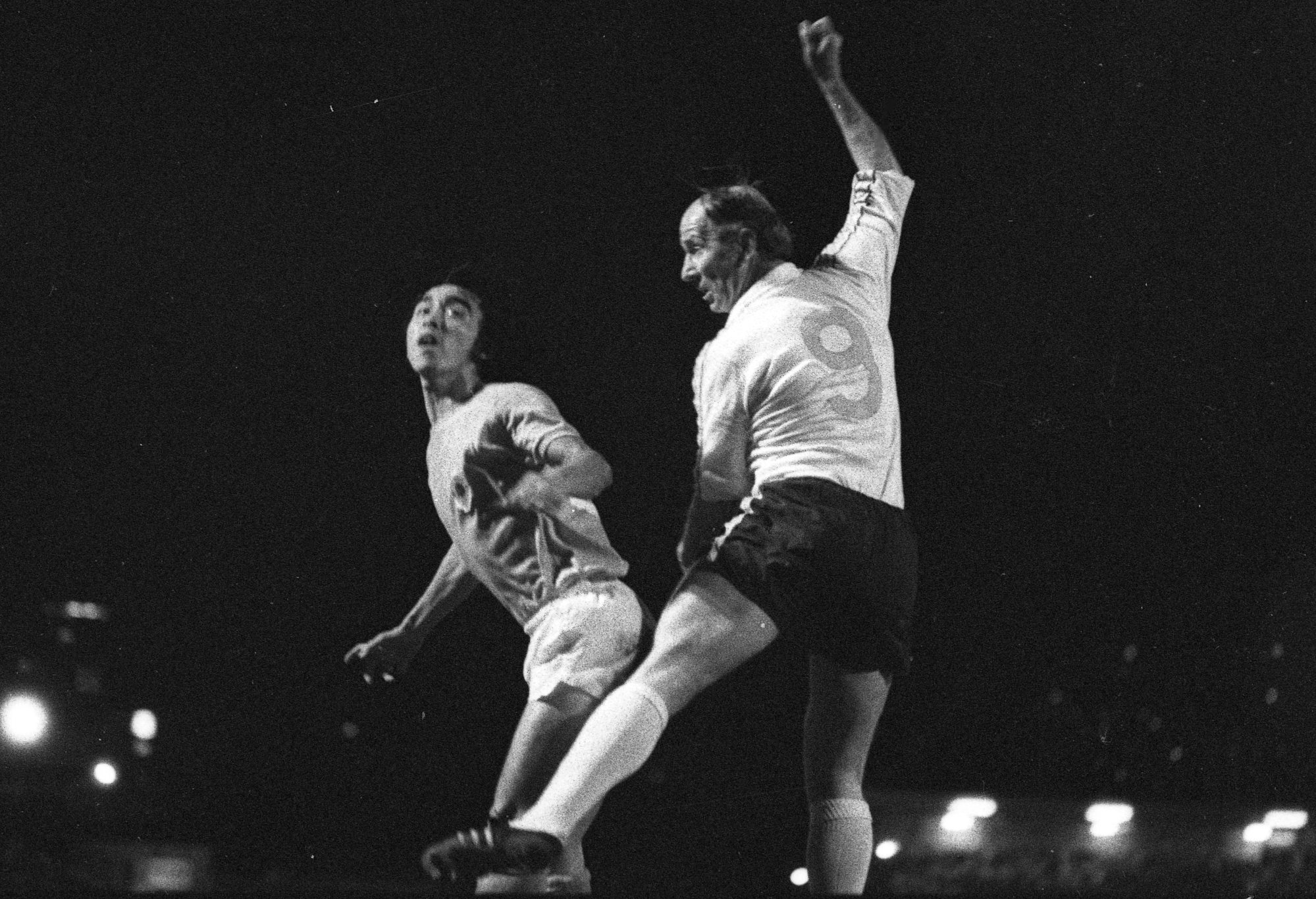 "A football ticket cost either HK$1.20 or HK$2.40 in those days, depending on the location, so that 20 or 40 cents was effectively now extra revenue for the clubs," he said.
Not all of the teams were willing to turn professional. Eight of the 12 in the First Division did, while four played a waiting game, with heavyweights South China in the latter group. South China Athletic Association was then, as now, the biggest multisport club in Hong Kong.
Other clubs could not turn professional because of their connections: the Army and Police clubs, for instance, would not pay their players, to whom they already paid a salary. But within a couple of seasons, more clubs had gone pro.
Kwok, and Rangers, thrived in this new era.
"Rangers were the first team to bring in players from Britain, through the boss, Petrie, who was Scottish," Kwok said. "We had three: Derek Currie, Jackie Trainer and
Walter Gerrard
arrived for the 1970-71 season. And straight away we won the league title and the Senior Shield."
The arrivals were helped amply by Kwok, who, having been Youth Footballer of Year in his first season, was Footballer of the Year two seasons later in that trophy-laden 1971.
He did not realise it, but he was also about to start transitioning into his next career, as a coach.
In 1972, Kwok was invited to join a Rangers scouting trip to the UK. And while they were there, Petrie suggested he take a coaching course.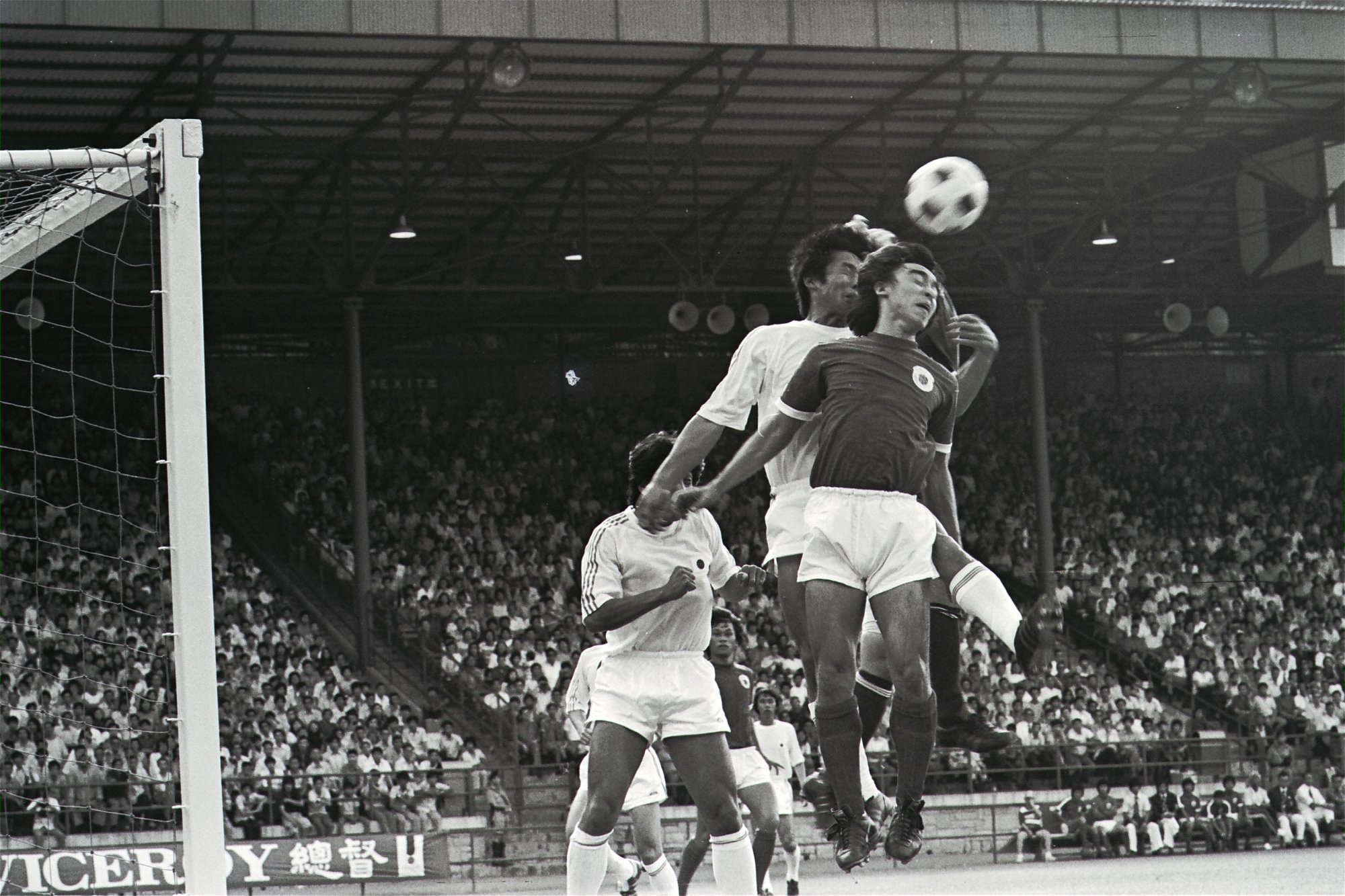 It was a move that laid the foundations for him to join the then newly established Jubilee Sports Centre – which later became the
Hong Kong Sports Institute
– as its football coach after his playing days ended in 1979.
Later, of course, came Hong Kong's famous 1985 victory over the mainland.
"[Petrie] thought I might be able to help train the young players at Rangers, and although I did not know anything about coaching, there seemed no harm in learning," Kwok said.
It made him a pioneer among Chinese coaches.
"I got the preliminary coaching badge, and later returned to England to get the senior badge," he said. "That one was very demanding, but I was gaining experience by coaching the young players at Rangers and some school teams, so I managed it."
He has more than managed it.