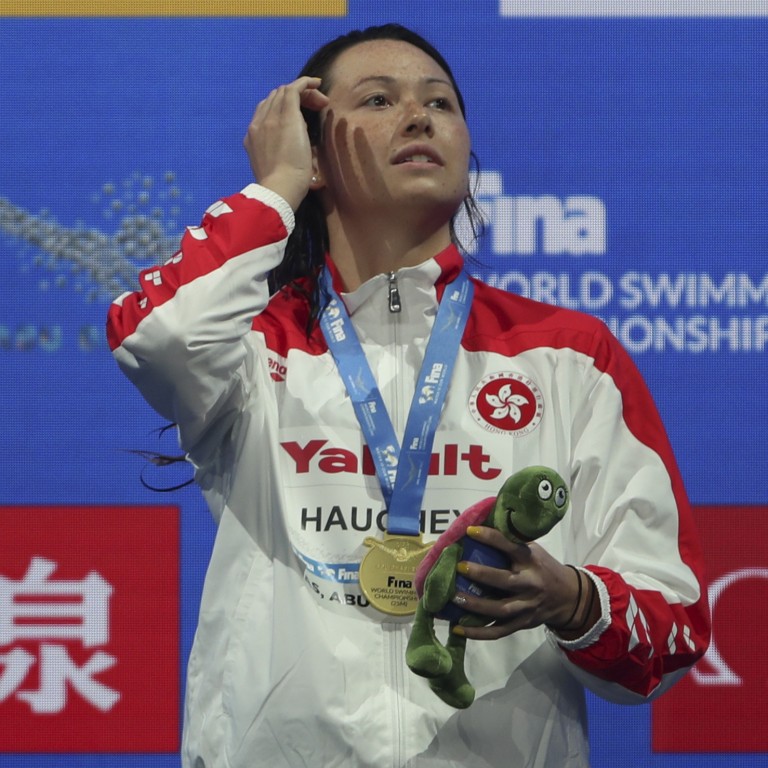 Siobhan Haughey 'still uncertain' for 2022 World Aquatics Championships despite being named on Hong Kong team
Hong Kong Swimming Association includes injured double Olympic champ on team of 10 for Budapest
'We will not put our athletes in danger – safety is always our first priority,' head coach Chen Jianhong says
Siobhan Haughey remains an injury doubt for the 2022 World Aquatics Championships in Budapest – despite being named in Hong Kong's team.
The double Olympic silver medallist has been earmarked by the Hong Kong Swimming Association for the 100 metres and 200m freestyle events, as one of the city's 10 athletes heading to Hungary.
But the 24-year-old has been sidelined for the last two weeks, missing this month's Mare Nostrum meets after slipping on the poolside in Dubai and sustaining an injury to her right ankle.
"Her injury is improving, I hope she enjoys the championships and swims her best," head coach Chen Jianhong said.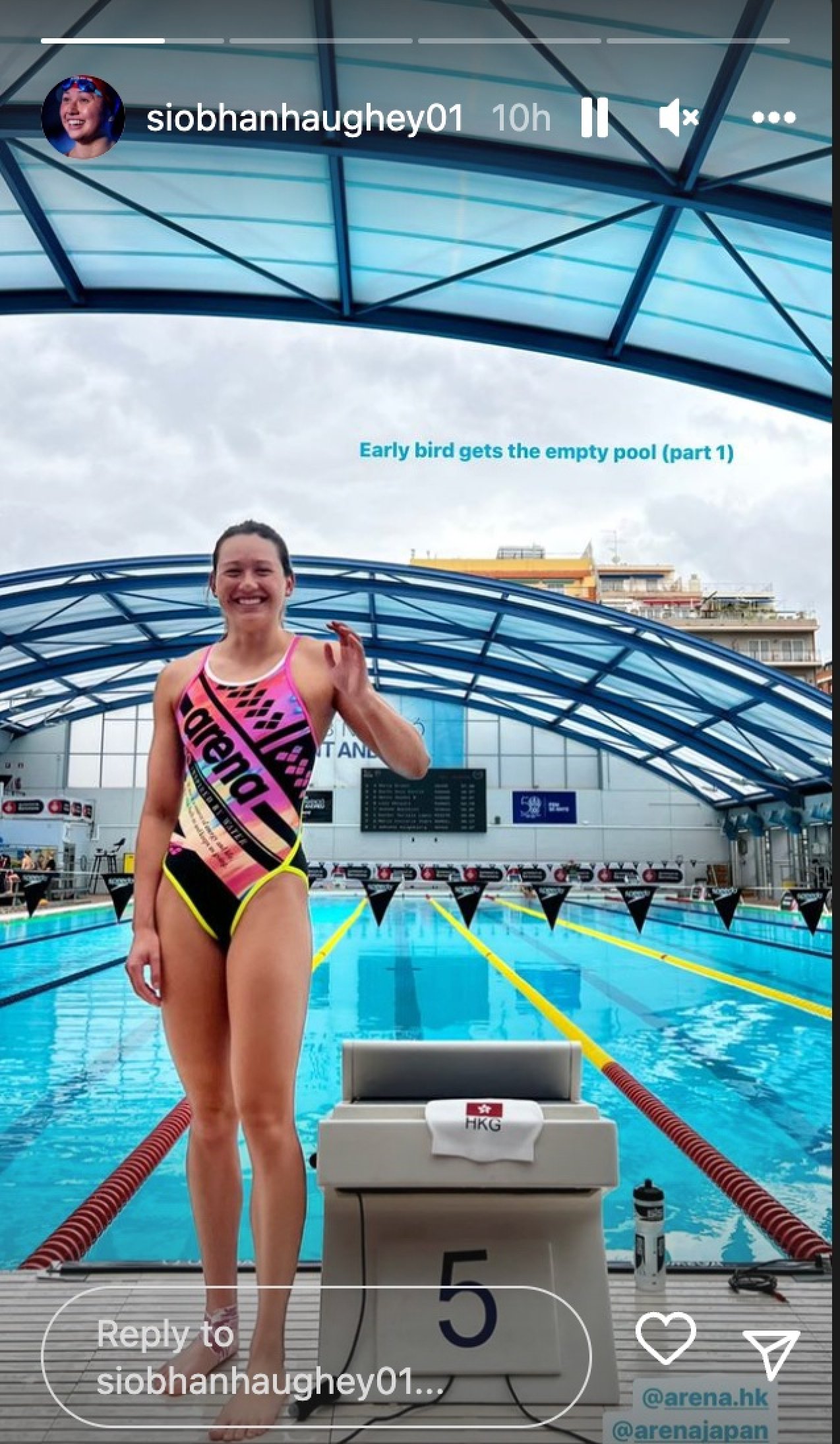 "I won't set any goals for her – no pressure is the best way for her to perform," Chen added.
Despite her injury, Haughey travelled with the Hong Kong team for the three Mare Nostrum legs in Monaco, Barcelona and Canet-en-Roussillon, training with her coach Tom Rushton.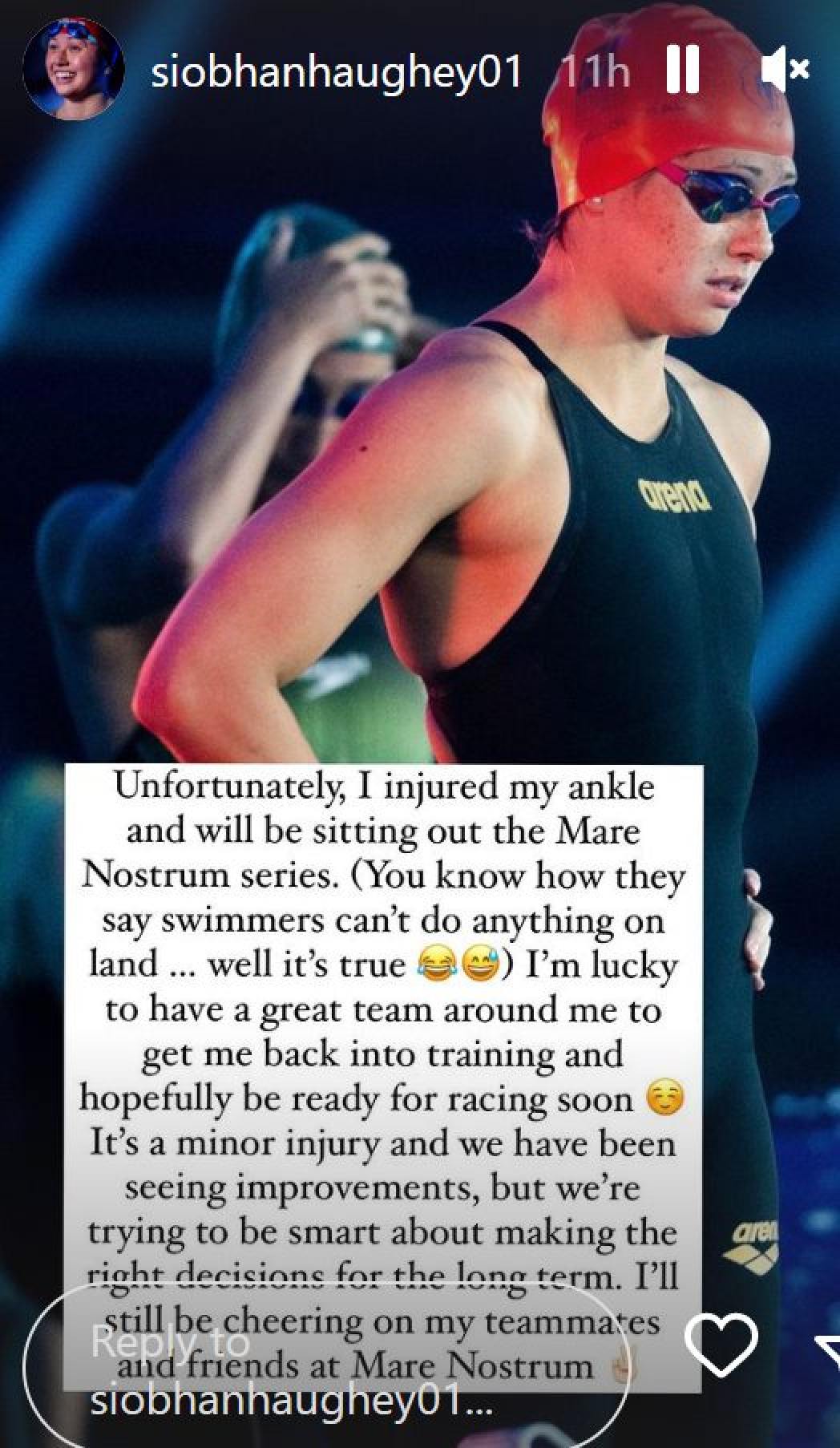 She is aiming for her first long-course world medals in both the 100m and 200m freestyle, and wrote on Instagram that "a small bump on the way won't stop me".
Haughey finished fourth in the 200m freestyle at the 2019 World Championships in South Korea in a time of one minute and 54.98 seconds, and set a new Hong Kong record of 1:53.92 at the Tokyo Olympics last summer.
She is joined in Hong Kong's World Championships squad by Adam Chillingworth, who stepped up to steal the show at the Mare Nostrum, winning a silver medal in the men's 200m breaststroke in Monaco and posting a Hong Kong record of 2:12.52.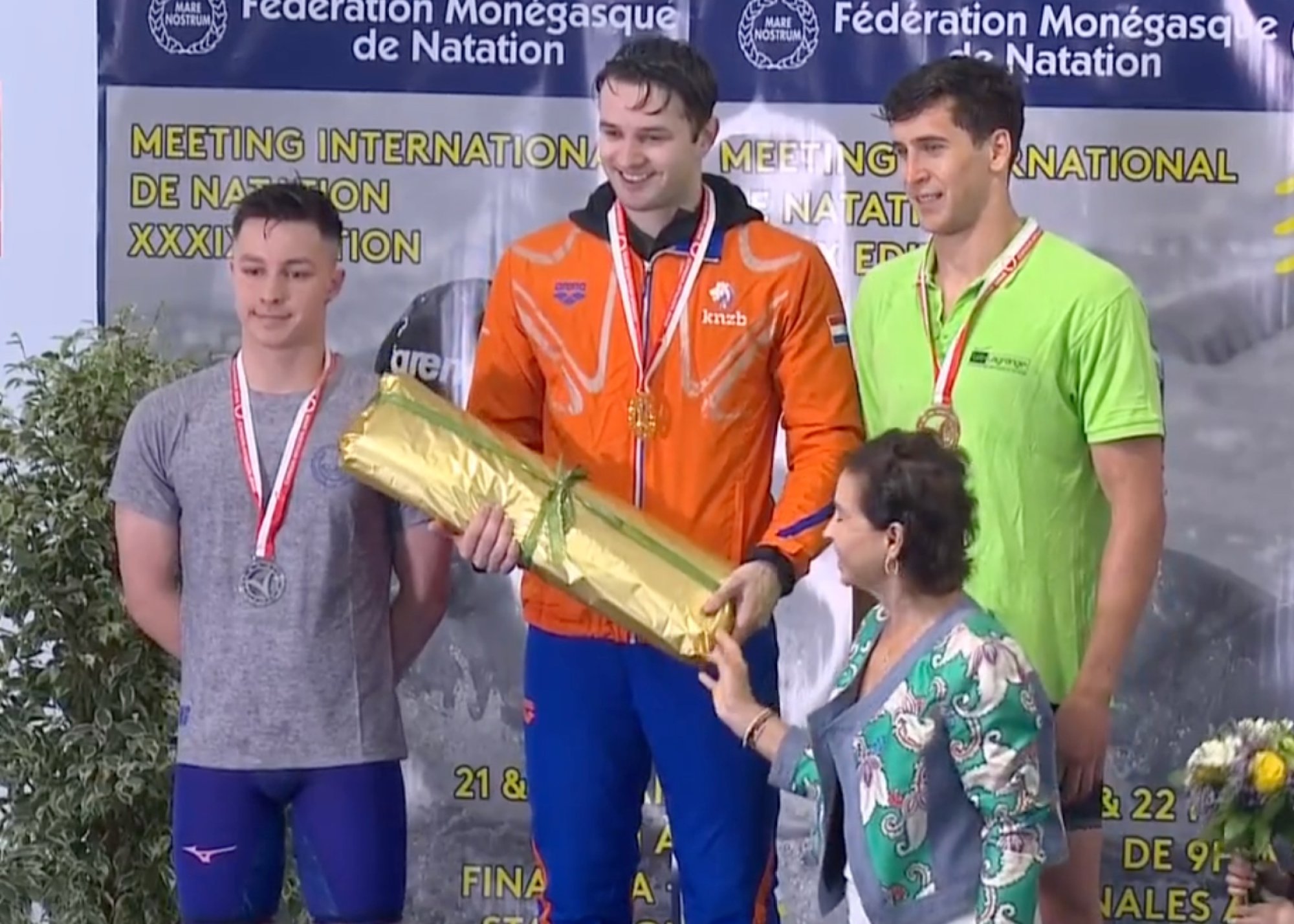 The 24-year-old Chillingworth maintained his form by reaching finals in Barcelona last week and Canet-en-Roussillon on Sunday. He and Haughey will now travel to Dubai to continue training until the worlds, instead of returning to Hong Kong.
Ian Ho Yentou – who also makes the cut for Budapest – finished sixth in the men's 50m freestyle in 22.28 seconds in Monaco.
There are also places for Tokyo Olympians Camille Cheng Lily-mei in freestyle, and 100m backstroke city record holder Stephanie Au Hoi-shun.
The men's list is rounded out by Cheuk Ming-ho in freestyle, Lau Shiu-yue in backstroke, and Nicholas Lim Zhaoguang in butterfly. The women's list also features medley specialist Chloe Cheng and long-distance swimmer Nip Tsz-yin.