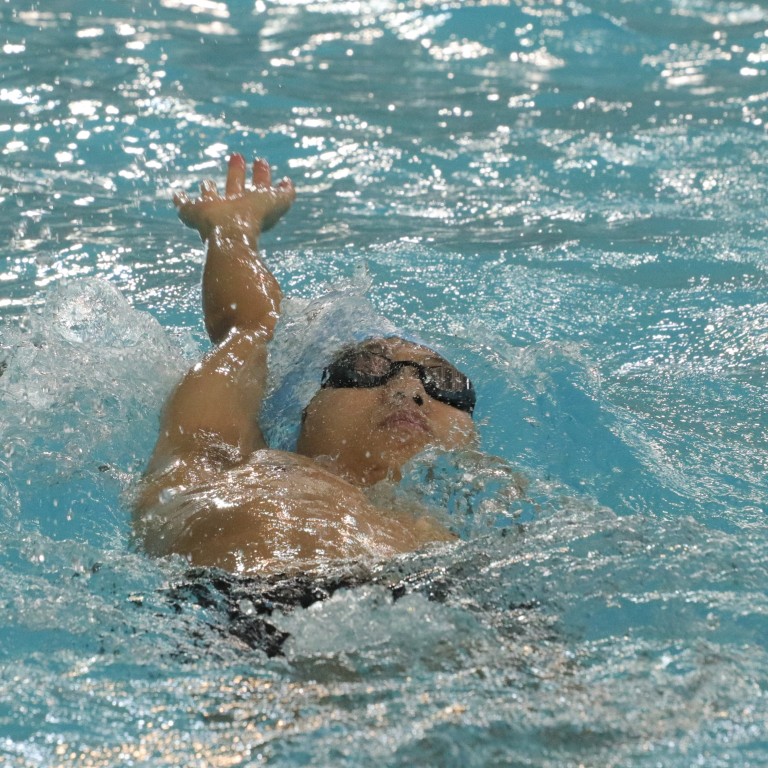 Teen swimmer Hayden Kwan has Paris Olympics berth in his sights, but first he needs to qualify to represent Hong Kong
Kwan is still 2 months from being eligible to represent city on international stage
But he has already posted times good enough to shatter Hong Kong's 200m backstroke record
Hayden Kwan is not even yet eligible to swim for Hong Kong, but that has not stopped him from targeting a place in the city's delegation for the 2024 Paris Olympics.
The teenager smashed the Hong Kong 200m backstroke record on Sunday in the Age Group Long Course D1 competition at Victoria Park, finishing in 2 minutes 03.39 seconds, some 1.68 seconds faster than the previous best, set by Lau Shiu-yue last April.
And Kwan, who was born in the United States to Hong Kong parents, said he could go faster still and was confident of getting below the two-minute mark.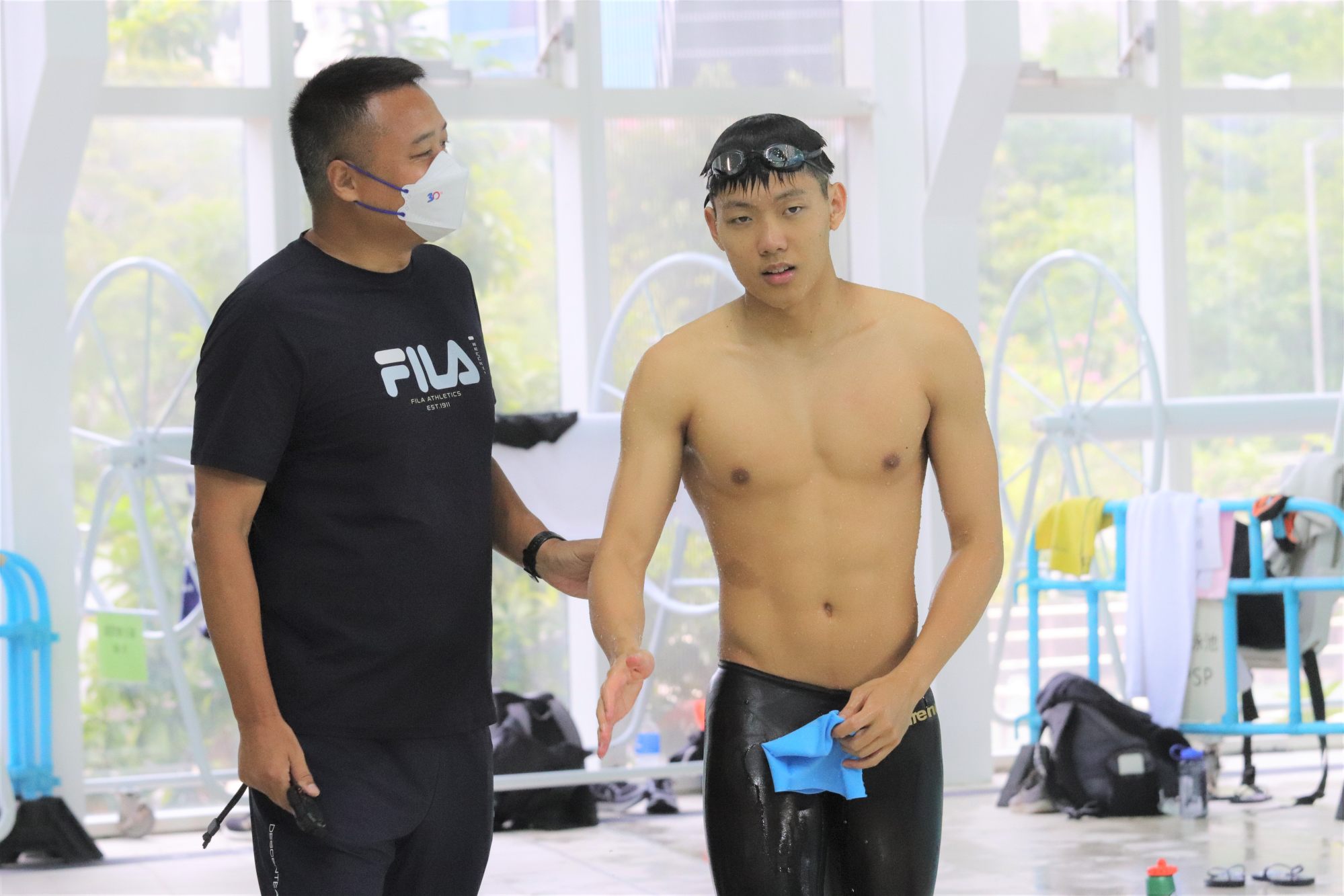 "Today's time is not really good because I didn't taper for this competition, I trained hard as usual, and I hope next time I will be closer to swimming under two minutes," Kwan said.
"I am confident that I will make the Olympic A cut, but first I need to improve my core strength and body power, as well as my start, turns, and floating on the water; I hope to improve bit by bit."
The 19-year-old, who is still two months from being eligible to represent Hong Kong, already has a personal best of 2:00.77, which he clocked at the city's Time Trial in April.
Neither that, nor his performance on Sunday are officially recognised as breaking the Hong Kong record because of his status, but that is likely to change at the Hong Kong Open in August.
Kwan returned to Hong Kong last year, with the intention of representing the city at both the 2022 Hangzhou Asian Games and the 2024 Paris Olympics.
The backstroke specialist has a Hong Kong passport through his parents, but he must live in the city for 12 months to meet the Swimming Association's eligibility requirements.
"I'm eligible to represent Hong Kong in all competitions in two months," Kwan said. "I'm hoping to swim a faster time to be recorded in the Hong Kong record book."
Kwan also needs to swim under two minutes to get closer to the 1:57.50 Paris Olympic A cut, with only times recorded between March 1, 2023 and June 23, 2024 counting.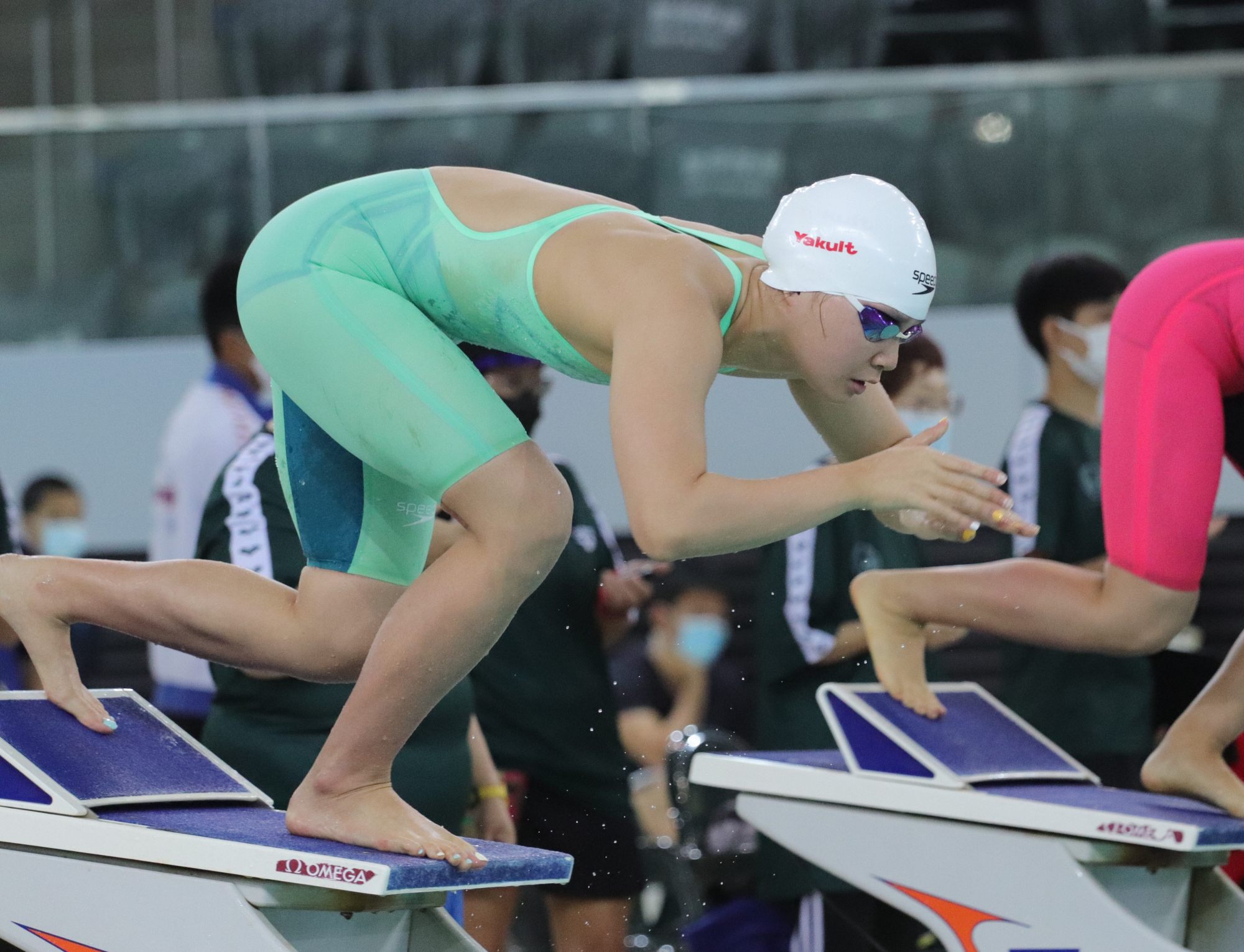 Before arriving in the city, Kwan trained in Florida with Pavel Sankovich, a Belarus Olympian and world championship medallist in backstroke and individual medley.
In recent years, other swimmers from overseas with Hong Kong parents have opted to represent the city, such as Ian Ho Yentou, the first Hong Kong men's swimmer to achieve the Olympic A qualifying standard for the Tokyo Olympics, and Adam Chillingworth, who won silver in breaststroke at the Mare Nostrum Tour in Monaco last month.
Separately on Sunday, Cheuk Ming-ho and Chloe Cheng, both Hong Kong record holders, dominated their respective 100m and 200m freestyle events ahead of flying to Budapest for the World Championships on June 14.