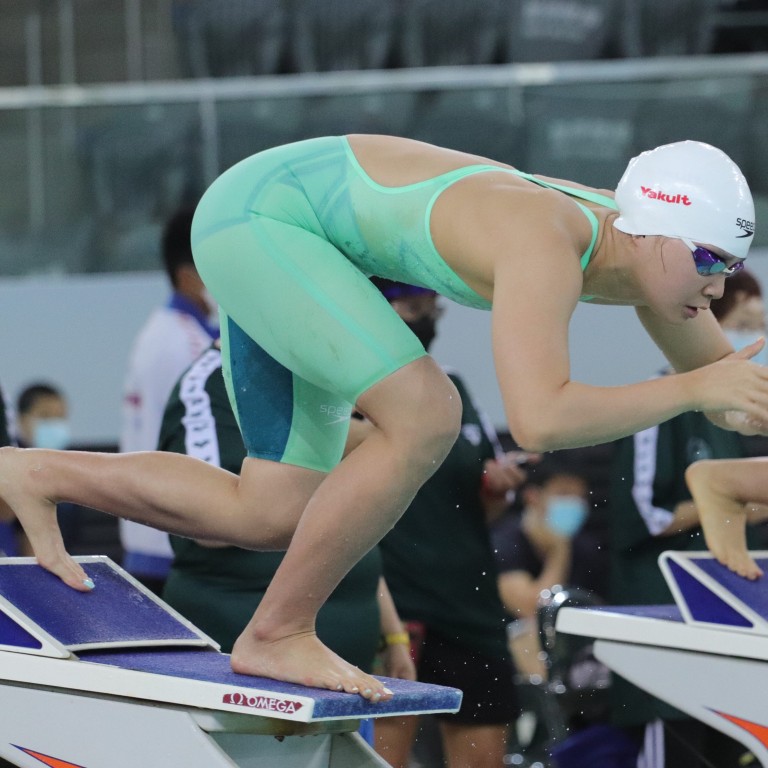 Hong Kong teen dubbed next Siobhan Haughey 'embarrassed' by comparisons to double Olympic silver medallist
Chloe Cheng has been compared to the swimming star after breaking Haughey's 400IM city record
The 17-year-old is part of the Hong Kong squad who will compete in the World Aquatics Championships in Budapest
The Hong Kong teen dubbed "the next Siobhan Haughey" said she was embarrassed by comparisons to the double Olympic silver medallist, despite breaking her 400 individual medley record.
Chloe Cheng said grouping her with Haughey was something of "an exaggeration" ahead of her departure for the World Aquatics Championships, where the pair will compete as part of the same 10-strong Hong Kong squad.
A sixth-form student at Marymount Secondary School in Happy Valley, the 17-year-old earned her moniker after blasting past Haughey's 400m IM mark of 4 minutes 51.30 seconds, swimming a 4:48.58 last June.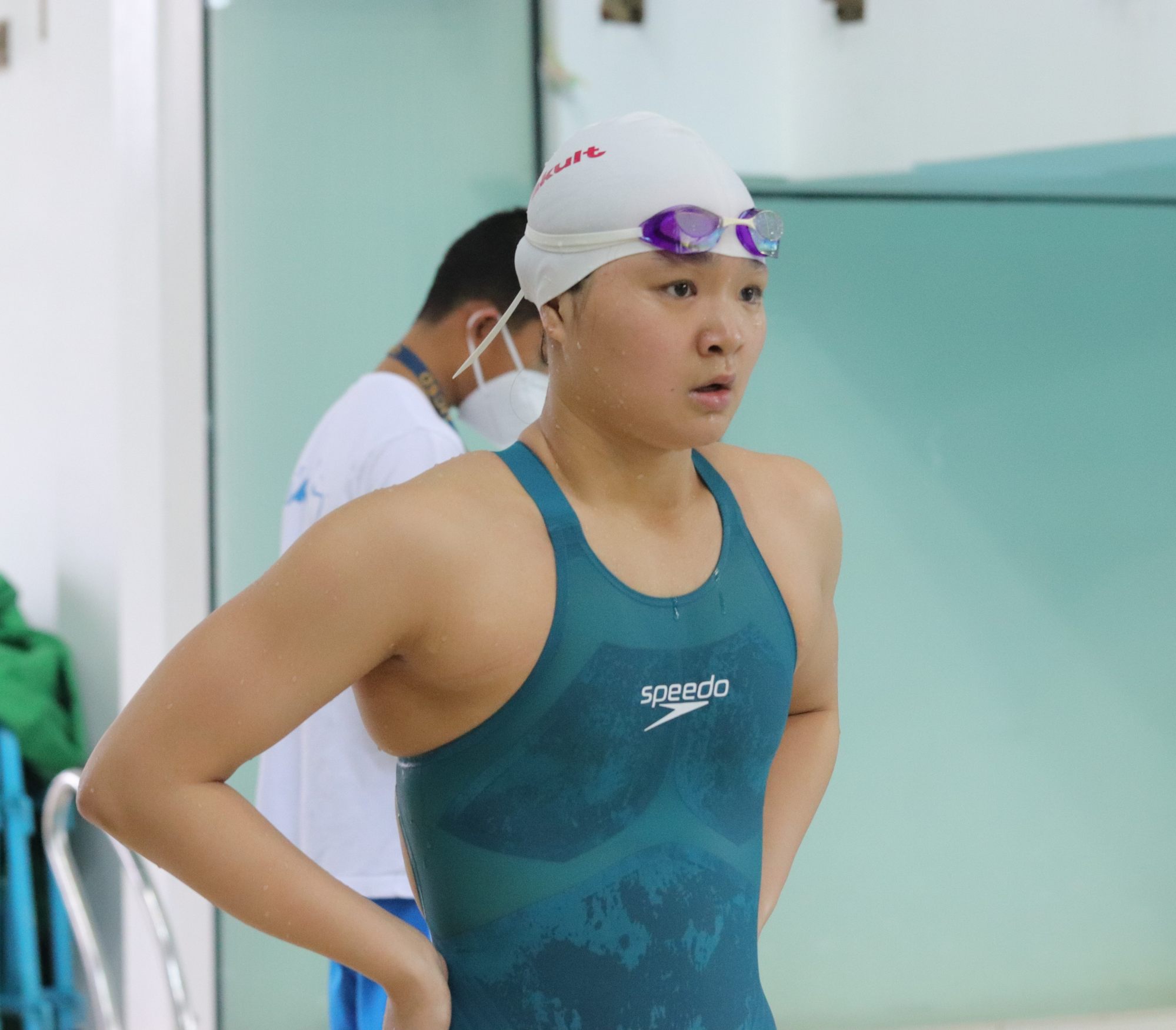 Haughey, who has been passed fit by Hong Kong head coach Chen Jianhong after hurting her right ankle in Dubai last month, arrives at the long course competition having set a new world record in 200m freestyle at the short course version last December.
"I think it's an exaggeration and a little embarrassing," Cheng said. "I broke Siobhan's [2013] record primarily because she recently focused on her freestyle rather than medley.
"I know I'm a long way from Siobhan, she is a world-class swimmer, and what she's accomplished is very inspiring. I will try my best to see how far I go."
And there is every indication Cheng could follow in her colleague's illustrious Olympic footsteps.
The teenager has been accepted to study at Louisiana State University, where Haughey's coach, Rick Bishop, is based.
"I chose LSU primarily because Rick is there [as head swimming coach], he coached Siobhan at Hong Kong Sports Institute before the Olympics last year, and I have followed some of his programmes, which I found very useful for me," said Cheng, who hopes to qualify for the 2024 Paris Olympics.
"I reached the Tokyo Olympic B cut last year, and I'm hoping that with Rick's help, I can make the A standard for the Paris Olympics," she said.
With a personal best of 2:15.3 in the 200IM, Cheng is close to the Olympic qualifying time 2:11.47, which she believes she can achieve.
"I'm hoping to set a personal best in the worlds," she said. "I remember how nervous I was at the short course worlds last December, so hopefully this time will be better."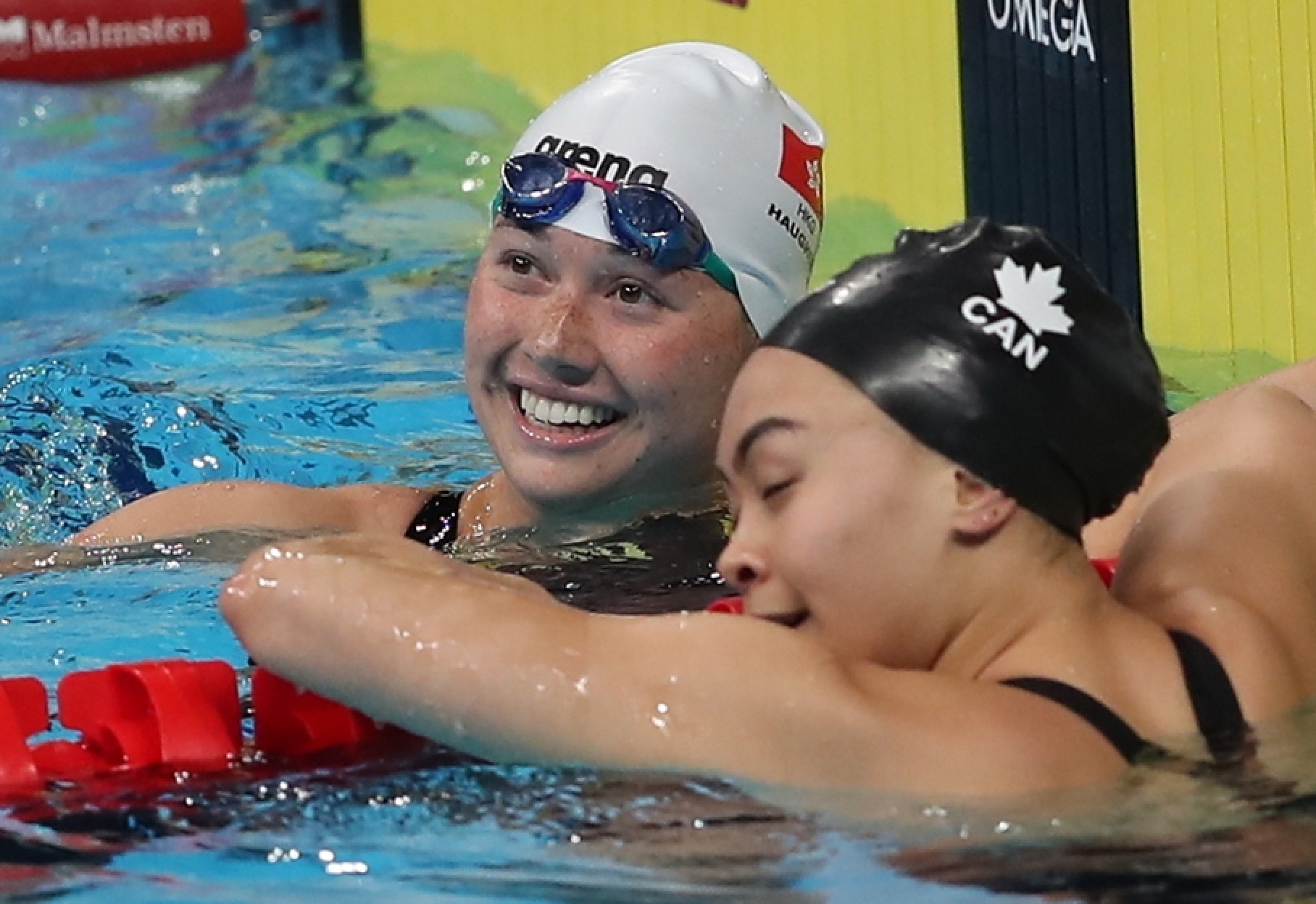 Hong Kong are sending a relatively strong squad to the world championships, with Adam Chillingworth, who won silver in the men's 200m at the Mare Nostrum meet in Monaco in a Hong Kong record time of 2:12.52, among those going to Hungary.
There are also places for Tokyo Olympians Camille Cheng Lily-mei in freestyle, and 100m backstroke city record holder Stephanie Au Hoi-shun.
The men's list is rounded out by Cheuk Ming-ho in freestyle, Lau Shiu-yue in backstroke, and Nicholas Lim Zhaoguang in butterfly. The women's list also features long-distance swimmer Nip Tsz-yin.