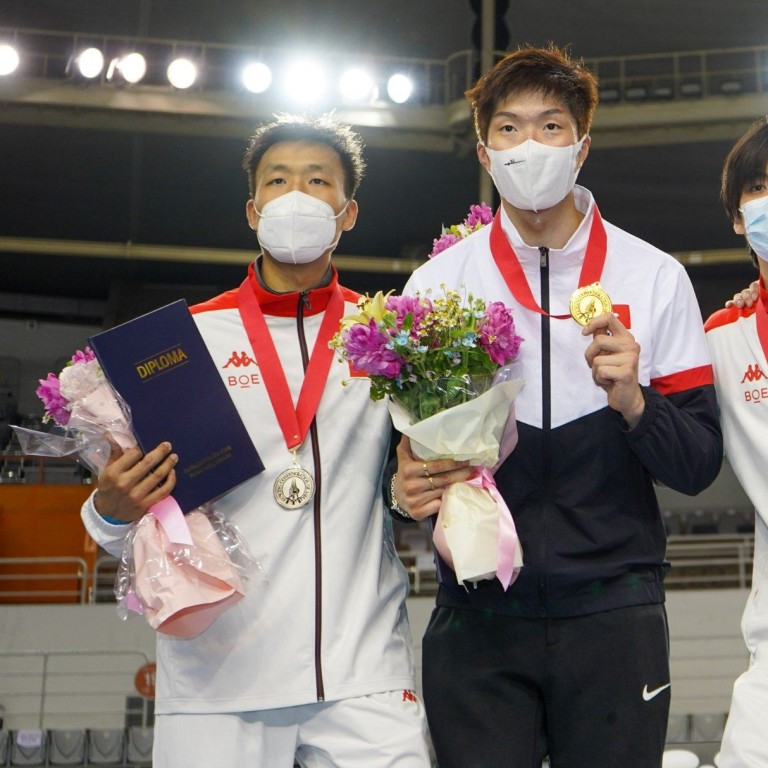 Hong Kong fencers hunting history on final day of 2022 Asian Championships, as men's foil team go for gold
The city has never won a team title at the regional event, while a third gold medal in Seoul would be a record haul
'I hope to fight for a gold medal with our teammates,' says Olympic hero Cheung Ka-long, who will lead men's foil team
Hong Kong are set for a record-breaking final day at the Asian Championships in Seoul, with the men's foil team – led by Cheung Ka-long and Ryan Choi – vying for their first gold.
The city has never won a team title at the regional event, with their best result coming in 2018 when they won silver in Bangkok, narrowly losing to South Korea 39-45.
There are 12 teams in the competition, with second-seeded Hong Kong receiving a bye to the quarter-finals – and a chance to face the hosts again in the final four.
"Gold is our team goal, and I hope to fight for a gold medal with our teammates," Olympic gold medallist Cheung said, after topping the podium in the individual event on Sunday.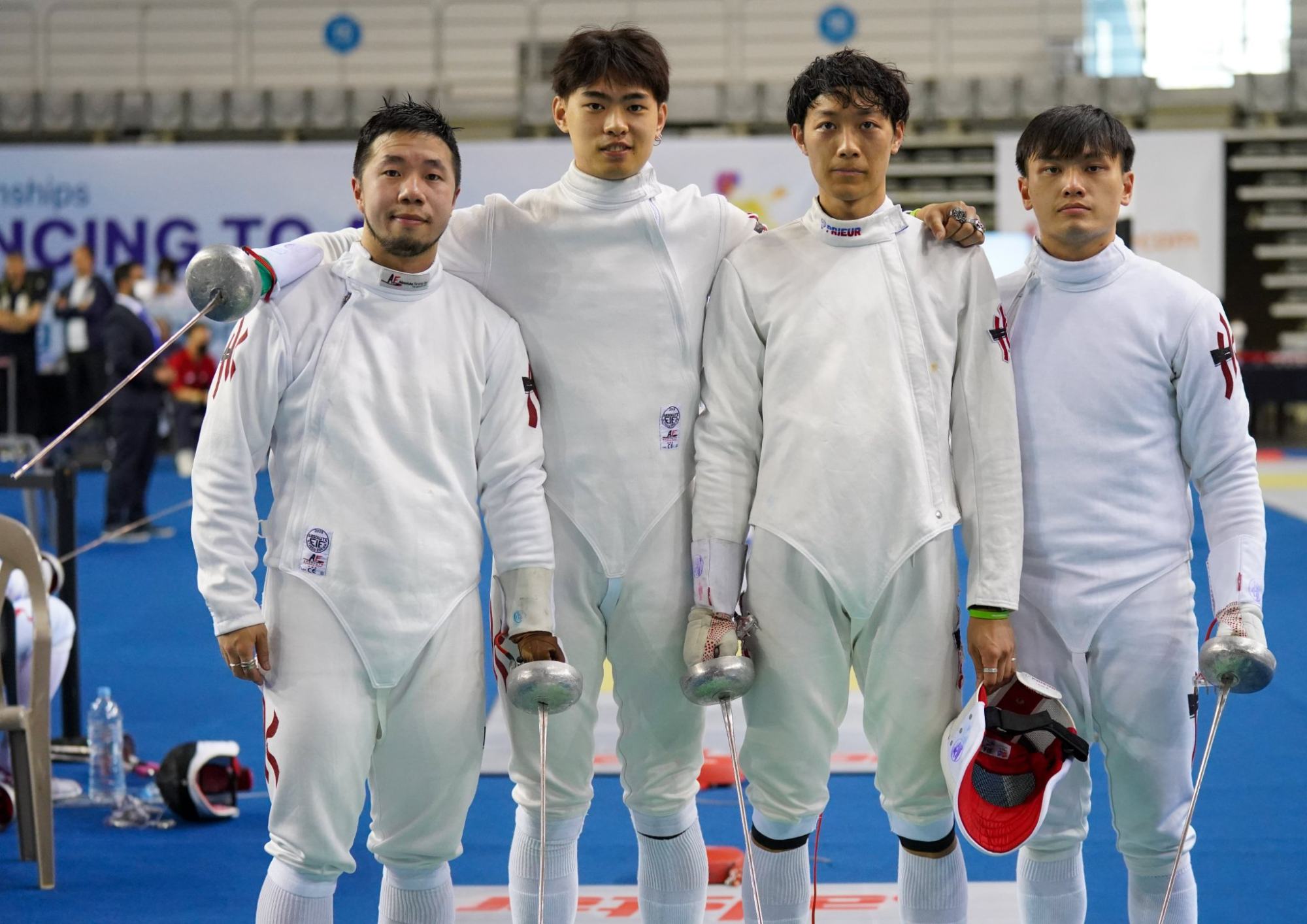 Hong Kong have already won six medals at the event, but are hoping to go out with a final flourish on Wednesday.
"There is no guarantee of winning; Japan is seeded higher than us, and China had two fencers in the individual semis [silver medallist Mo Ziwei and joint bronze medallist Wu Bin], so we must be cautious," said head coach Zheng Kangzhao.
Cheung and Choi – an individual joint bronze medallist in Seoul – retained the No 1 and No 10 spots in the new world rankings released by the International Fencing Federation on Tuesday.
They will team up with Yeung Chi-ka and Lawrence Ng Lok-wang, and are likely to face third sees South Korea in the semi-finals, with top seeds Japan and fourth seeds China on the opposite side of the draw.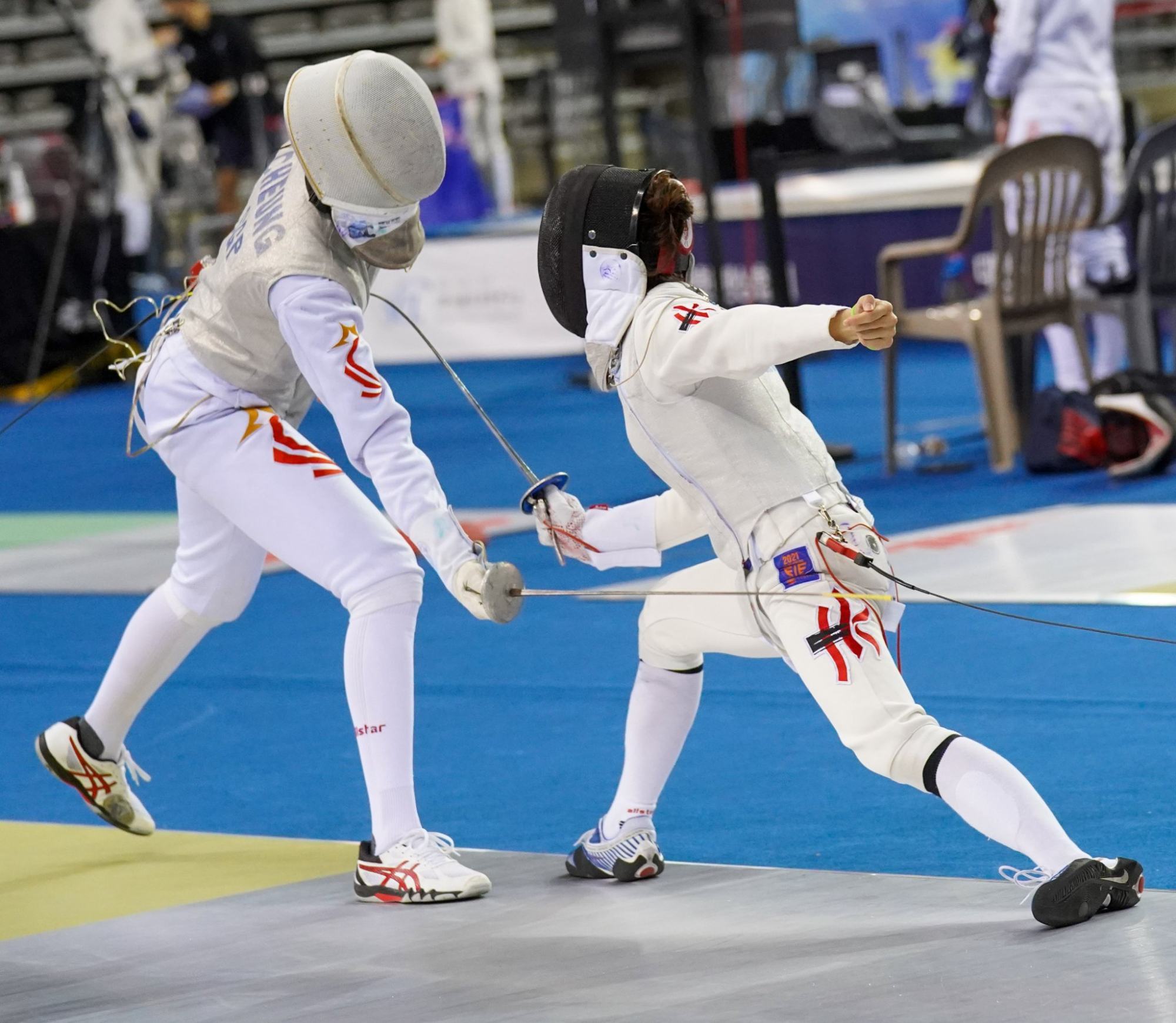 If the men's foil team wins gold, Hong Kong will not only write a new chapter in the city's fencing history, but will also break the record for the most gold medals won at an Asian Championships – a mark they set with two golds in 2019 in Bangkok, where they also took two silvers, and five bronzes.
At the 2022 Asian Championships, Vivian Kong Man-wai also topped the podium in the épée individual, while the women's épée team were runners-up, and there were bronze medals for Natalie Chan Wai-ling in the épée individual, and the men's team sabre.
Hong Kong missed out on medals in two team events on Tuesday, with the women's foil defeating Australia 45-30 for fifth place, and the men's épée finishing sixth after being beaten 45-36 by Kazakhstan.
The women's sabre team is also in action on Wednesday, seeking their first medal in South Korea. There are only eight teams competing in the event, and Hong Kong will meet Kazakhstan in the quarter-finals.