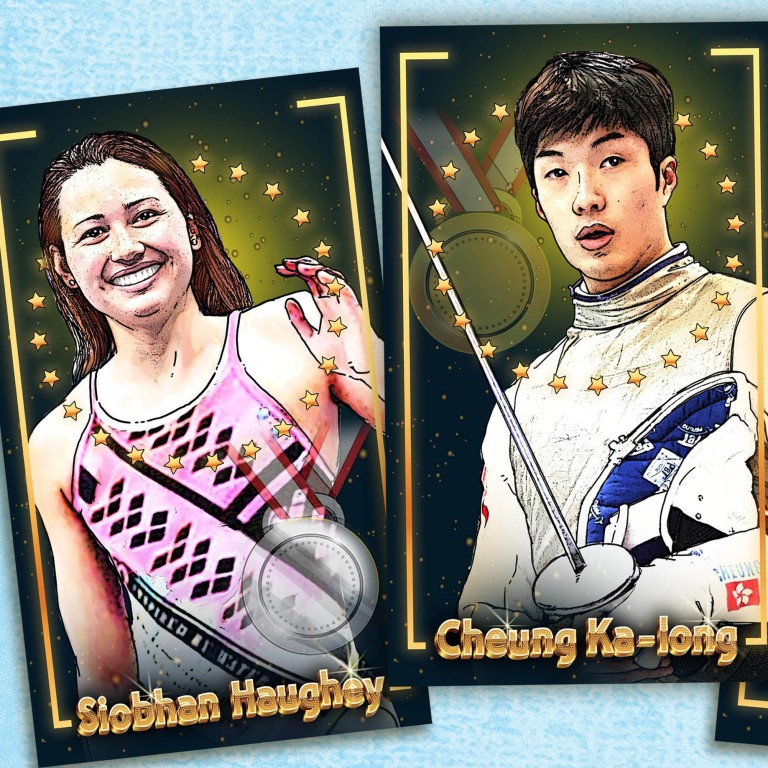 Hong Kong handover: what links Olympians Siobhan Haughey, Cheung Ka-long and Doo Hoi-kem? All were babies in 1997
Doo Hoi-kem, Cheung Ka-long and Siobhan Haughey were all born months either side of the city's emergence from British colonial rule
Over the past quarter of a century government funding for elite sport has risen to more than HK$735 million a year
Elite sport in Hong Kong has changed considerably over the past 25 years, not least in the support the city's best athletes get when it comes to chasing their dreams.
In 1997, government funding for top-level sport stood at around HK$150 million. In the 2020-21 financial year it was over HK$735 million. Similarly, the maximum monthly grant for Tier A athletes was HK$10,000 in 2002; this year, it has been increased to HK$50,000.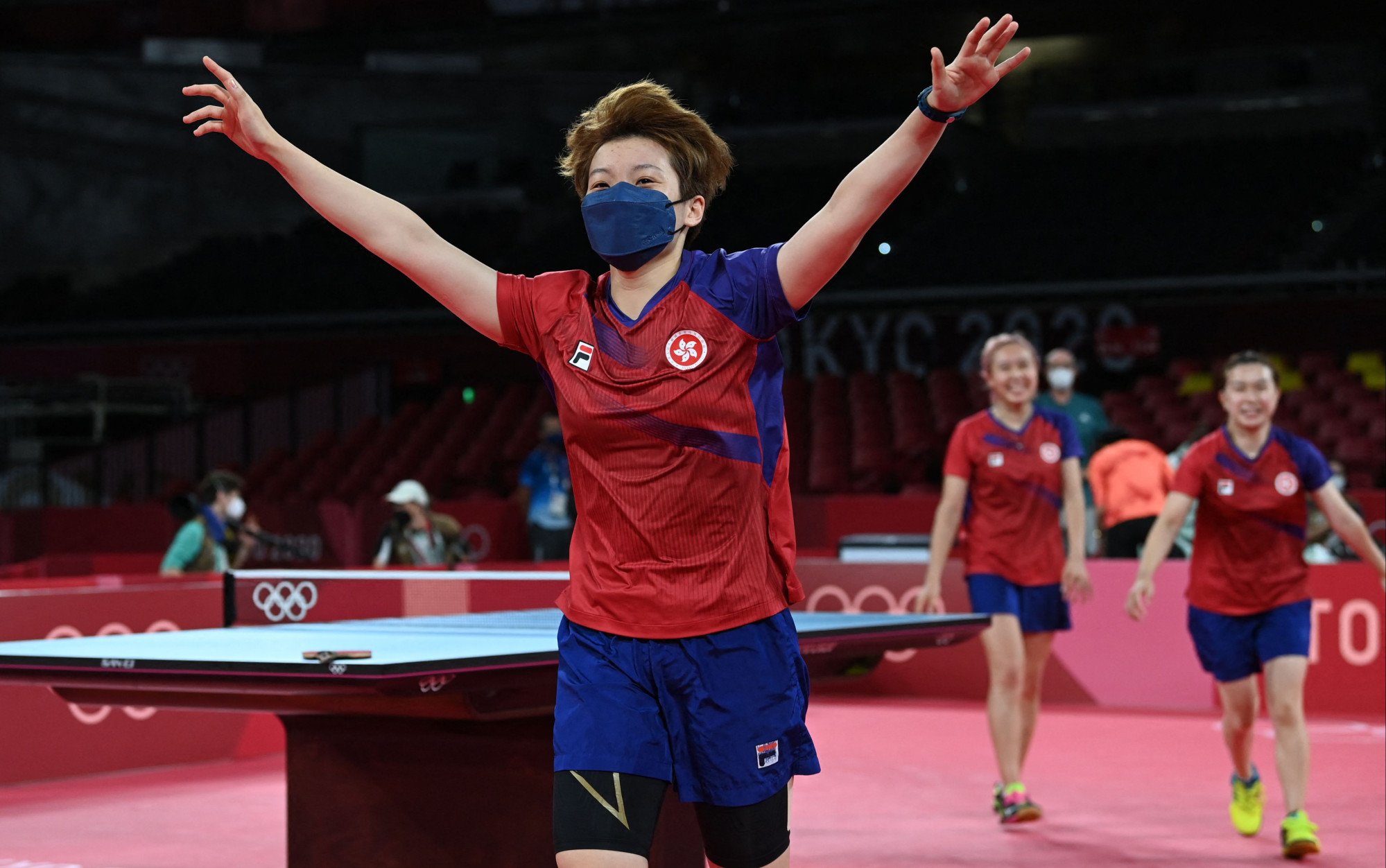 It is difficult to argue over the correlation between that increase in spending and the record six Olympic medals Hong Kong's athletes won in Tokyo last summer, especially when three of those medals belong to squad members born either side of the city's return to China.
Gold medal winner Cheung Ka-long, double silver medallist Siobhan Haughey, who became the city's first swimmer to medal and the first Hong Kong athlete to win two medals at a Games, and Doo Hoi-kem, who won bronze with the women's table tennis team, are all products of a system that has grown exponentially over the past quarter of a century.
Facilities at the Hong Kong Sports Institute have been improved regularly, and a new HK$1.04 billion addition, with space for science laboratories, state of the art conditioning centres, and training spaces is expected to be ready by mid-2024.
It was not always that way. Doo has vivid memories of receiving a monthly grant of HK$5,000 when she became a full-time athlete at the age of 16 after leaving the prestigious Heep Yunn School.
At the time, she was always asked what she would do when she could no longer compete.
"I can say that the grant I receive today is considerably higher than most of my ex-classmates who graduated from overseas," the 25-year-old said.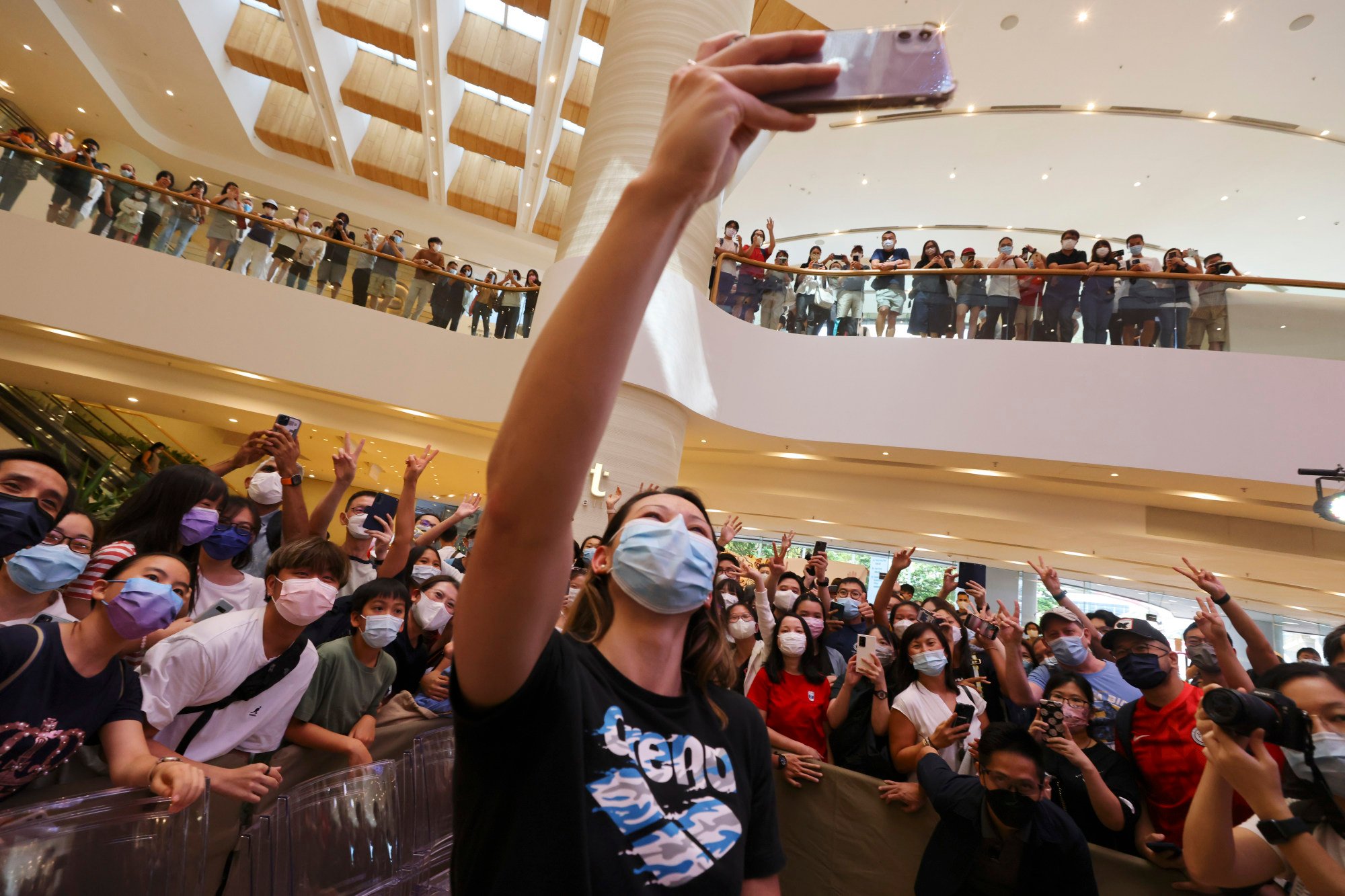 Now world No 7 and an Olympic medal winner, Doo is certain she would not be where she is today without the support of the sport's institute, or the system that has been put in place.
"I am fortunate that my parents encouraged me to turn full-time when I was 16," she said. "The entire institute's elite training programme is far superior to when I started full-time 10 years ago. I hope that more and more young people will join us."
There are expectations that come with the money though, and grants for individuals and sports alike are performance based.
Doo's support has risen significantly over the past decade, from her starting point of HK$5,000 to HK34,800 after winning bronze at the 2014 world championships team event, then non-stop medals in the worlds prompted her to HK$36,400 in 2015, $38,840 in 2017, $48,240 in 2022, and now $50,000.
The funding has generally led to an improvement in results every year since 1997, although it has not been cheap for the taxpayer.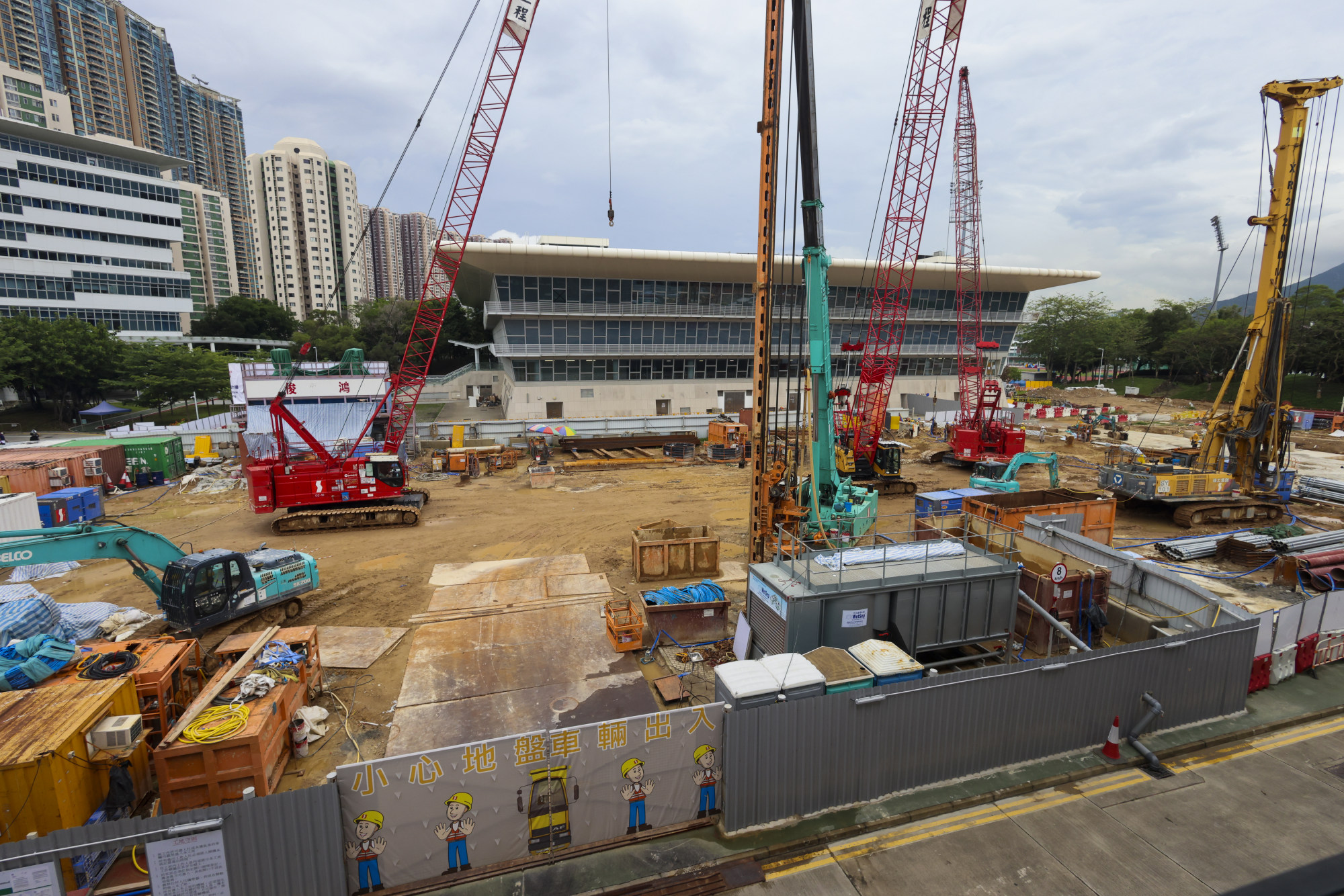 In 2011, the government established the Elite Athletes Development Fund (EADF) with a one-off HK$7 billion grant to the HKSI, which supported 15 Tier A sports (now 20) at its Fo Tan training centre.
The plan was to invest this money and use the profits to replace the Institute's previous funding source, an annual recurrent subvention.
The HKSI received around HK$2 billion in funding from the government under the former plan from 1997 to 2011.
From 1997 to 2011, HKSI received HK$2 billion under the old scheme by the government, with more than HK$5 billion injected over the last 11 years, including the past two financial years with HK$737 million, respectively, serving 20 Tier A sports with about 1,200 athletes, more than 530 of them are full-time.
According to the HKSI's most recent yearbook for 2020-2021, HK$153.46 million of the institute's $737 million budget is dedicated for direct financial support to athletes, with the remainder financing the elite training programme and the Institute's operations.
Total expenditure for 2020/21 was HK$648 million, down 12 per cent from 2019/20, owing to the impact of the pandemic, which limited athletes' access to international competitions and abroad training.
There is always pressure to justify bigger spending with better performances.
"I can say we're on the right track, but we have room to improve," Tony Choi Yuk-kwan, the deputy executive director of the HKSI, said. "The Asian Games are our main target, and the Olympic Games are our ultimate goal.
"When I finished my squash career and began coaching in the early 1990s, Hong Kong had less than 20 medals at the Asian Games, but as we can see from the last three Asian Games, Hong Kong has consistently won more than 40 medals; we want to see this kind of consistency in the Olympics."
The city squad won eight gold, 18 silver and 20 bronze medals at the 2018 Asian Games in Jakarta, making it the most successful so far.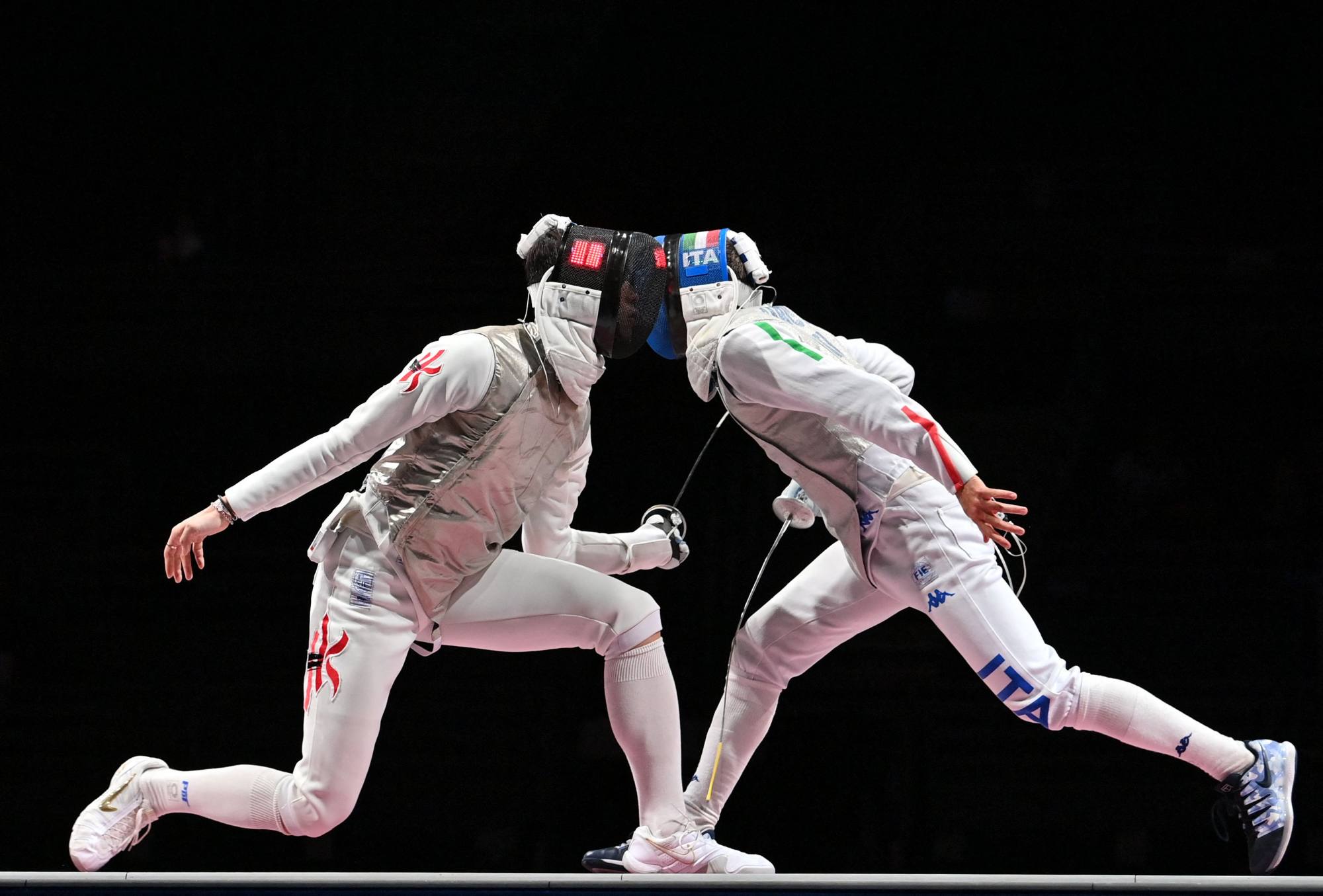 Choi, who led the squash team to 12 medals, including all seven golds, at the 2009 Hong Kong East Asian Games, remembered that in the past, not many parents were willing to let their children become athletes.
That is now changing, and according to Choi, becoming a full-time athlete is appealing because of the "very reasonable" monthly grant and the recognition scheme introduced in 2015, which allows elite full-time athletes to receive up to HK$1 million if they meet the criteria, which include full-time training for eight to 12 years and medals in high-level competitions.
The institute now has 20 Tier A sports, 15 of which are Summer Olympics sports, including cycling, fencing, table tennis, and windsurfing, with grant that are around 25 per cent higher than non-Olympic sports.
There were only eight elite sports in the institute before 1997, there have been 20 Tier A sports since 2019.
"Previously, people made fun of the term 'athlete' in Cantonese, which sounded like 'the end of the athlete' once they retired from sports; however, things have changed," Choi said.
"As I said, our medals in the Asian Games have consistently improved, particularly in the last three editions. We have 40 or more medals, and I am confident that with the government's support, the number of medals will be higher in the future."
With funding and success comes expectation of further improvement, and Choi said it would not be acceptable for there to be an eight-year gap between the medals won in Tokyo, and the city's next Olympic success.
That has typically been the time between triumphs, with Lee Lai-shan's windsurfing gold in 1996, followed by table tennis duo Li Ching and Ko Lai-chak's silver in 2004, Sarah Lee Wai-sze's bronze in 2012, and then six medals in Tokyo.
"Why must we wait eight years? It demonstrates that we are not good enough, but with the government's big money and all-around support for the athletes we must make it consistent in every Olympics, not just once in a while," Choi said.
"The Tokyo Olympics is a breakthrough for us, the first time we have six medals in one Olympics and all from different sports, it is a boost for us to strive more in the future."
Elite Training Grant
Elite A+ (Olympic sports – maximum per month)
*2002-07: HK$10,000
2007-12 : $25,000
2012-14: $34,800
2014-17: $36.400
2017-20: $38,840
2020-22: $48,240
2022-23: $50,000
Elite A (non-Olympic sports – maximum per month)
*2002-07: HK$10,000
2007-12 : $16,250
2012-14: $27,800
2014-17: $29,080
2017-20: $31,030
2020-22: $38.540
2022-23: $38,540
*with different selection criteria, same pay for both Olympic and non-Olympic sports
Elite Athletes Development Fund (EADF)
1997-98: HK$150 million
1998-2011: HK$91 million to 200 million
2011-12: HK$212.4 million
2012-13: HK$279.6 million
2013-14: HK$325 million
2014-15: HK$376.1 million
2015-16: HK$409.7 million
2016-17: HK$450.9 million
2017-18: HK$520.4 million
2018-19: HK$596.2 million
2019-20: HK$664.5 million
2020-21: HK$737 million
2021-22: HK$737 million (20 elite A sports)