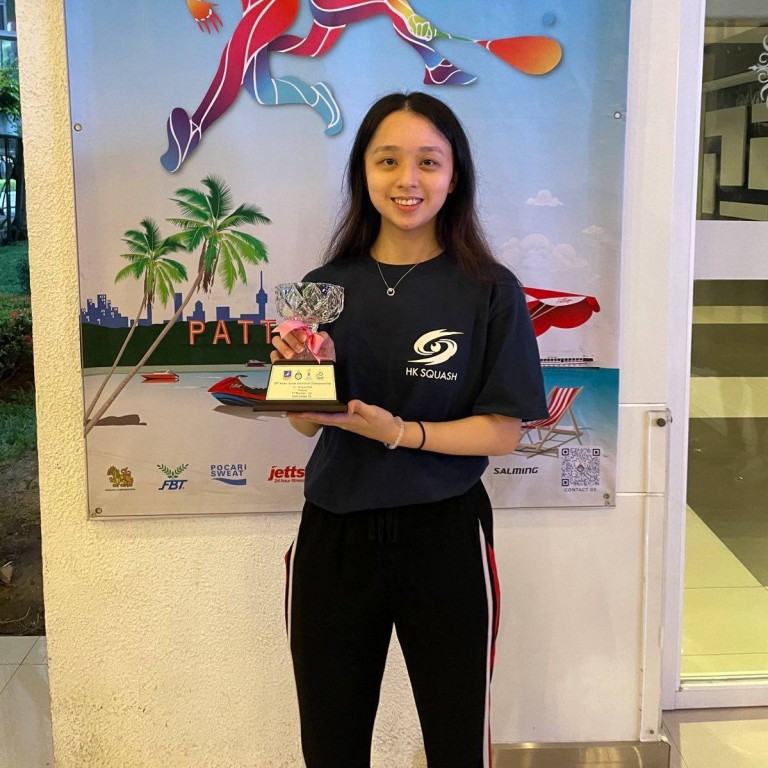 Hong Kong squash star Kirstie Wong snags silver at Asian Junior Championships as World Junior title awaits
Hong Kong squash star Kirstie Wong misses out on gold to Malaysia's top-seeded Aira Azman in Pattaya
The best result for the boys came in the quarter finals, where Au Lap-man was beaten by Malaysian Andrik Lim Kai Shan in five sets in the under-19 division
Kirstie Wong Po-yui bowed out of her last Asian Junior Individual Championships with a silver medal as part of a Hong Kong haul that included two more silvers and two bronze medals.
The 19-year-old squash star, who was seeded second for the competition in Thailand, is now setting her sights on the Junior World Championships in August in France.
Wong was among a team of 22 junior players representing Hong Kong in Pattaya, and took her silver in the girl's under-19 division.
"I was the second-seeded player, and the outcome met my expectations; to finish my junior Asians with a silver medal is extremely satisfying," said Wong, who had a smooth path to the final.
In the first round, she took just nine minutes to beat India's Abhisheka Shannon David 11-3, 11-2, 11-2, and then did not drop a game on her path to the final, where she lost to top-seed Aira Azman, of Malaysia, 8-11, 3-11, 2-11.
"Aira has outplayed me on a few occasions; I hope we can meet and defeat her at the World Junior Championships," said Wong, who won bronze at the 2019 WSF World Junior Team Championships.
All of Hong Kong's medals were won by the girls, with Chloe Lo Pui-ying and Ena Kwong claiming the other two silvers in the under-13 and under-15 divisions respectively.
Like Wong, Lo lost to a Malaysian opponent in the final, going down 11-3, 11-2, 11-0 to top-seed Harleein Tan, while Kwong, who earlier beat compatriot Cheung Tsz-ching in the semi-finals, was beaten by India's Anahat Singh 11-7, 12-10, 11-5.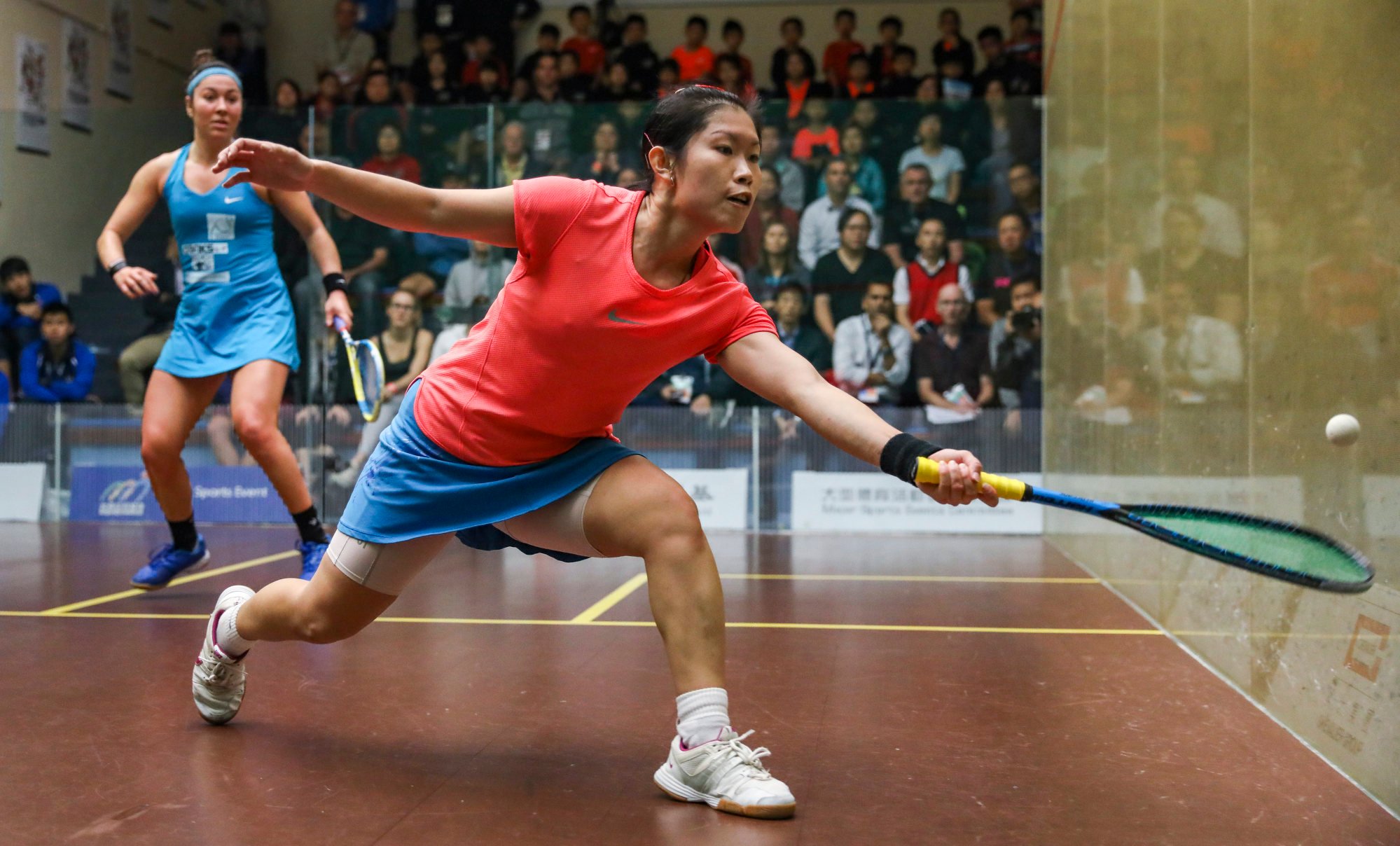 Hong Kong's other bronze medal went to Valerie Huang in the under-17 division, who won her first game before losing to Malaysia's Xuan Goh Zhi 4-11, 11-3, 11-9, 11-8.
Hong Kong has produced several junior Asian medallists in the past, notably Annie Au Wing-chi and Joey Chan Ho-ling, who were both ranked in the top 20 in the world for a long period before retiring in 2020.
"Both of them are encouraging, but I have my own path, and I take one step at a time." said Wong, who is ranked 161 in the world but hopes to get into the top 100 soon.
The best result for the boys came in the quarter finals, where Au Lap-man was beaten by Malaysian Andrik Lim Kai Shan in five sets in the under-19 division.
"Our boys were harmed by the Hong Kong Sports Institute's closed camp earlier this year when juniors were not permitted to train there," Dick Leung Kan-fai, the institute's squash coach, said.
"They are short of match practice and court mobility, I hope they can improve in the coming junior worlds."
The World Junior Championships, which will feature a junior men's and women's individual event, as well as the men's junior team championships, will be held in Nancy from August 11 to 21.