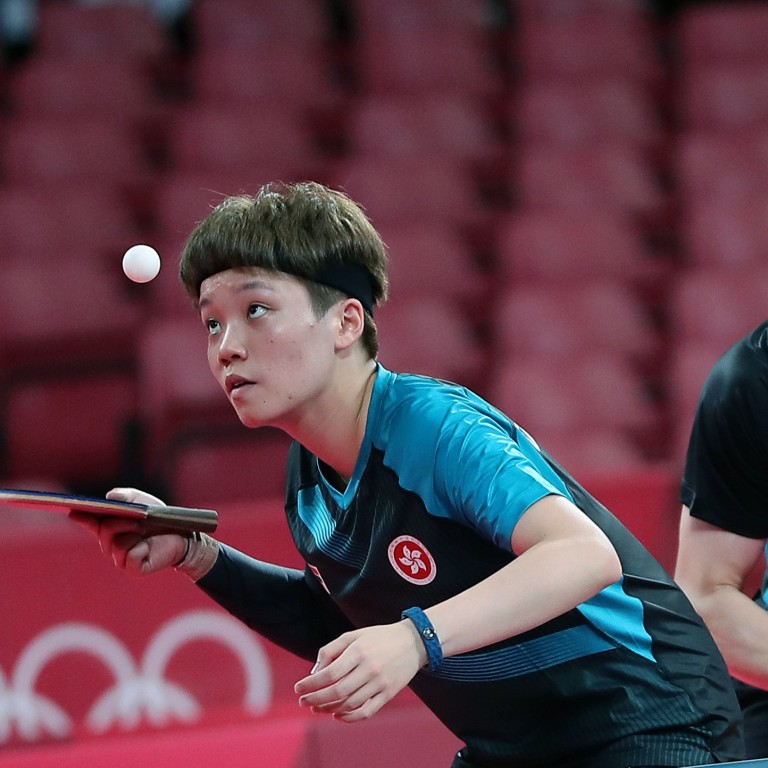 Hong Kong table tennis duo Wong Chun-ting and Doo Hoi-kem left hoping it will be second time lucky in Slovenia
Mixed doubles pair suffer shock defeat in quarter-finals of WTT Feeder Otocec on Friday
Wong and Doo were still alive in their respective men's and women's doubles draws
Mixed doubles table tennis duo Wong Chun-ting and Doo Hoi-kem were left hoping it would be second time lucky at the WTT Feeder Otocec after being upset in the quarter-finals on Friday.
Five days after Wong and Doo reached the final together in Croatia, they were unable to repeat their run in Slovenia, and were beaten by teenaged Korean pair Cho Dae-seong and Kim Na-yeong 4-11, 11-5, 6-11, 6-11.
The Hong Kong duo were still alive in their men's and women's doubles draws, respectively, after the loss. Wong has teamed up with young teammate Baldwin Chan Ho-wah in Slovenia, and Doo with Zhu Chengzhu.
"The runners-up finish we got in Croatia is very encouraging for us," Doo, a bronze medallist in the Tokyo Olympics team event, said after last week's WTT Contender Zagreb final. "We lost primarily because we started too slowly; we need to get into the game as soon as possible."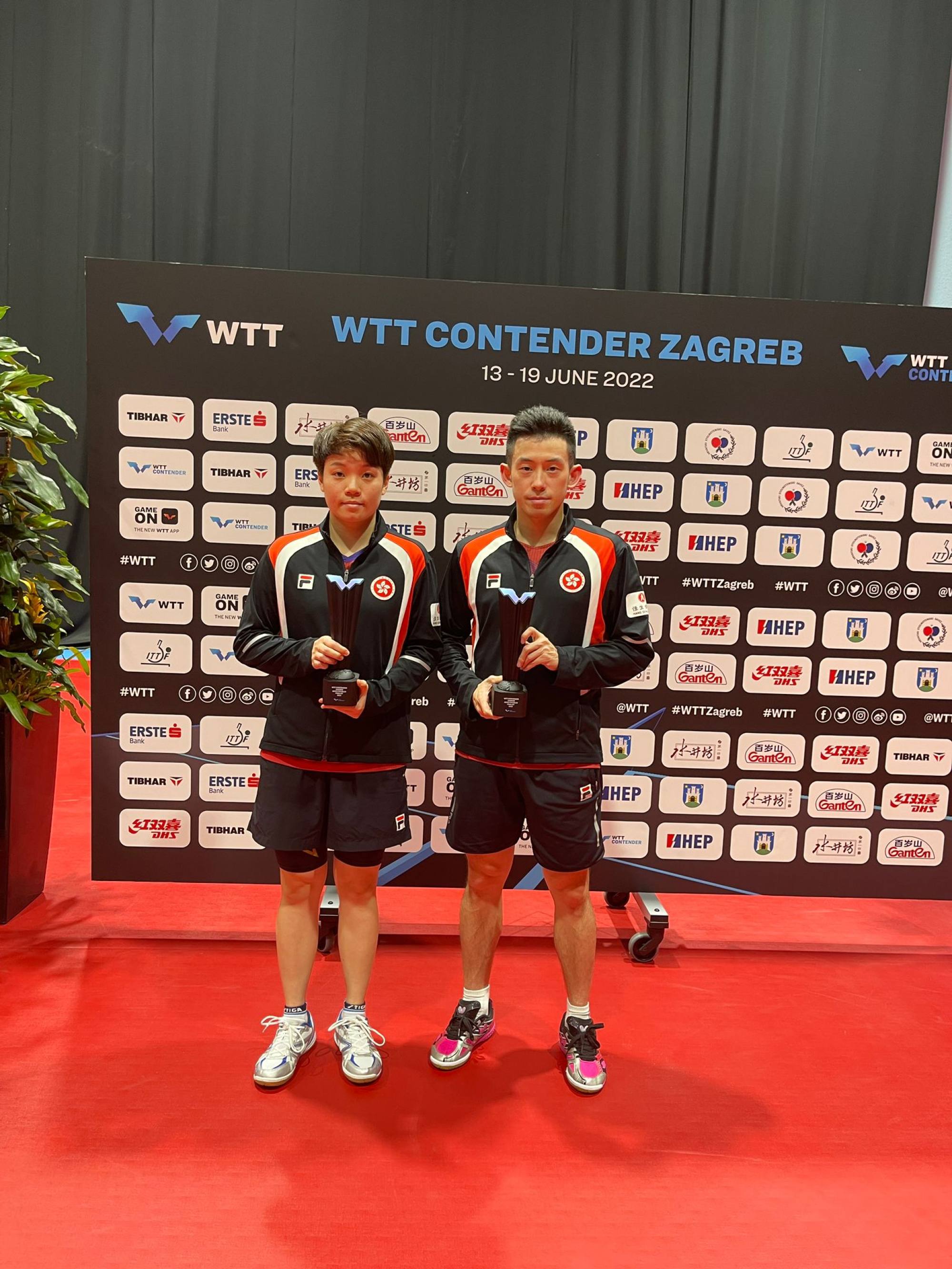 Doo and Zhu edged South Korea's Lee Da-eun and Choi Hae-eun 11-5, 6-11, 9-11, 11-6, 14-12 in the last-16 on Thursday, and faced Katerina Tomanovska and Zdena Blaskova of the Czech Republic later on Friday.
Men's doubles pair Wong and Chan were eliminated in the quarter-finals last week in Croatia and are hoping for a better result this week.
They defeated Noshad Alamiyan and Nima Alamian of Iran in the first round – 11-4, 11-9, 11-3 – and will face British duo Samuel Walker and Tom Jarvis in the last eight.
Olympic team bronze medallists Lee Ho-ching and Minnie Soo Wai-yam, who teamed up for the women's doubles, will face South Korean pair Yoon Hyo-bin and Lee Zi-on in the semi-finals after defeating Slovenians Tatiana Kukulkova and Ema Labosova 11-3, 11-7, 11-7 on Thursday.
Also in action on Friday were Ng Pak-nam and Lam Siu-hang in the men's doubles quarters. They beat Serbians Aleksandar Karakasevic and Lubomir Pistej 11-5, 11-8, 11-9 in the last-16, and will next face Chinese teen pair Xiang Peng and Lin Shidong.
"Because the WTT Feeder is ranked lower than the Contender [tournament in Croatia], we expect some of them to make the semi-finals," Li Ching, Hong Kong's women's coach, said.