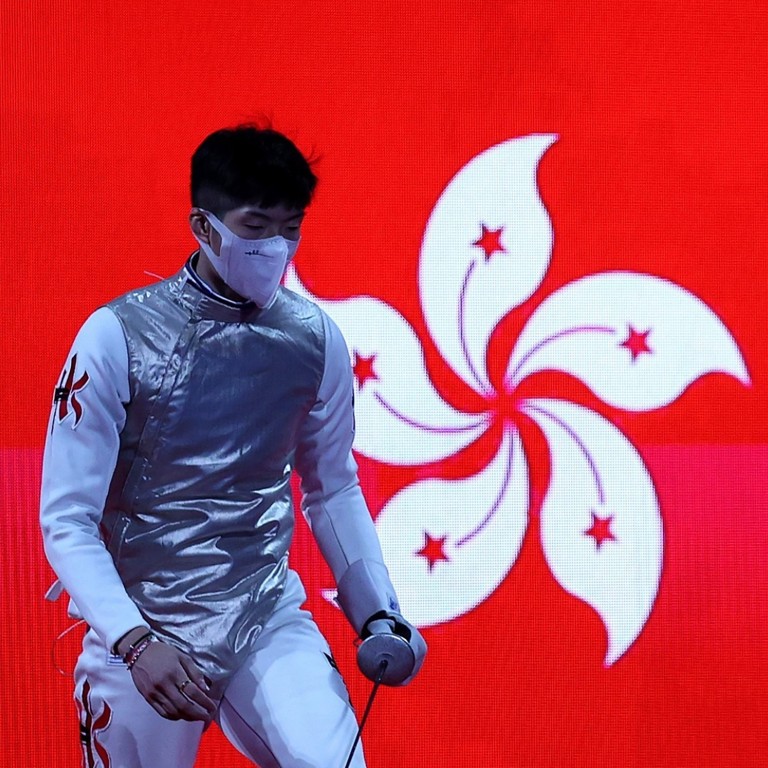 Hong Kong handover: growing sporting success down to cash injection and city finally taking it seriously
Since its return to China, the city has won 196 medals at the Asian Games and enjoyed its most successful Olympics ever in Tokyo last year
In 1997, government funding for Tier A sport stood at around HK$150 million. In the 2020-21 financial year it topped HK$737 ­million
Elite sport in Hong Kong has come a long way over the past 25 years. At the heart of the city's rapid development has been funding and support from the Hong Kong Sports Institute.
Since the handover, the city has won 196 medals at the Asian Games, comprising 37 gold, 69 silver, and 90 bronze. The city has won two gold, three silver and four bronze ­medals at the Olympics.
It is difficult to argue over the correlation between that increase in spending and the record six Olympic medals Hong Kong's athletes won in Tokyo last ­summer, especially when three of those medals belong to squad members born either side of the city's return to China.
In 1997, government funding for Tier A sport stood at around HK$150 million. In the 2020-21 financial year it topped HK$737 ­million. Similarly, the maximum monthly grant for ­top-tier athletes was HK$10,000 in 2002. This year it has increased to HK$50,000.
Facilities at the Hong Kong Sports Institute have also improved steadily, and a new HK$1.04 billion addition, with space for science laboratories, state of the art conditioning ­centres and training spaces is expected to be ready by mid-2024.
For Tony Choi Yuk-kwan, deputy executive director of the HKSI, elite sport has improved greatly over the past 25 years, both in terms of recognition from the community and support for full-time elite athletes.
"When I was a student, not only did parents not encourage their children to participate in sports, but neither did schools promote or encourage students to participate in sports. Academics took first priority," Choi said.
"It took me a long time in the beginning of my coaching career to persuade high school and university teachers to allow their student-athletes to compete overseas. It was the general feeling that sports was a secondary concern.
"We lost a lot of potential athletes when they had to pick between school and sports, because they couldn't see any future in being an athlete, there wasn't enough money or social recognition."
Today, it is a very different story. In 2011, the government established the Elite Athletes Development Fund with a one-off HK$7 billion grant to the institute to support 15 top-tier sports – now 20 – at its Fo Tan t­raining centre. The plan was to invest this money and use the profits to replace the institute's previous funding source, an annual ­recurrent subsidy.
From 1997 to 2011, the institute received HK$2 billion under the old scheme by the government, with more than HK$5 billion injected over the last 11 years, including the past two financial years with HK$737 million. Today, this funding supports around 1,200 athletes, more than 530 of them are full-time.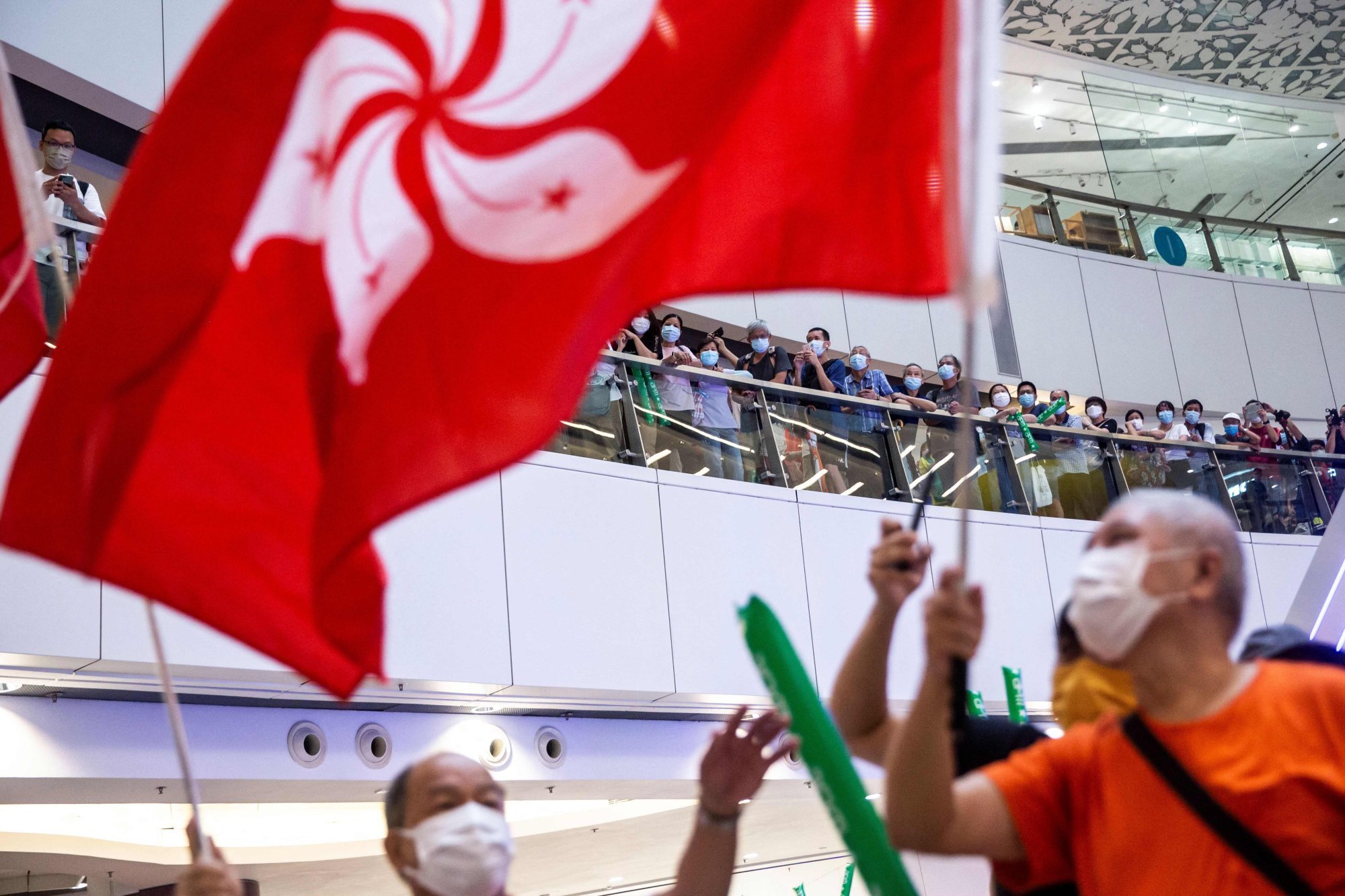 Foil fencing gold medallist Cheung Ka-long, double silver medallist Siobhan Haughey – the city's first swimmer to medal at the Olympics and the first Hong Kong athlete to win two medals at a Games – and Doo Hoi-kem, who won bronze with the women's table tennis team, are all products of a system that has grown exponentially over the past quarter of a century.
"I remember when I was a full time squash player, resources were very poor and I received roughly HK$2,000 from the Jubliee Sports Center (now HKSI) for my full-time training," Choi said.
"With the launch of the recognition scheme in 2015, which permits elite full-time athletes to receive up to HK$1 million if they match the criteria, as well as the Institute's tertiary education support, we hope to inspire more young people to participate in sports.
But it's not just individual sports where funding has proved successful.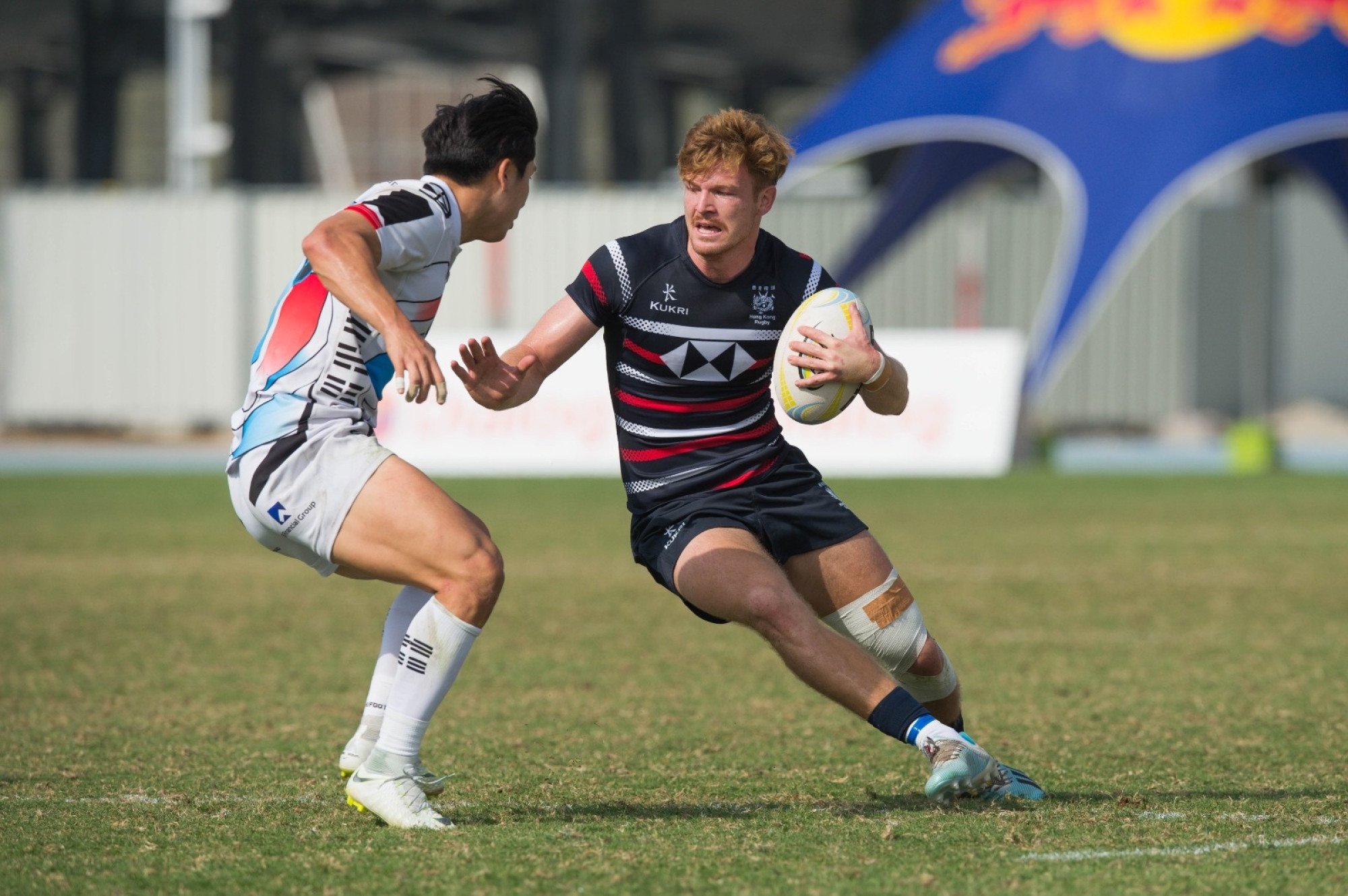 Hong Kong's rugby sevens squad has seen its fortunes flourish under the Tier A programme with the men's team securing gold at the 2018 Asian Games in Jakarta.
Robbie McRobbie, Hong Kong Rugby Union CEO, said being part of an elite sports programme had been a crucial part of the team's success across the region and around the world.
"We are in the very fortunate position of currently being the only team sport with Tier A status at the HKSI, so I know very clearly just how beneficial that has been for us," McRobbie said.
"To my mind we would never have achieved results like the Asian Games gold if we had not been an HKSI sport, and with the Government's pledge to continue to invest in the Institute the future looks very bright."
McRobbie argues the HKSI role is so much more than just throwing money at sport.
"It's a world-class facility with world class coaches, and the funding provides a genuine pathway for talented youngsters to pursue a professional career as an athlete," he said.
"I think success is not only driven by cash, it's also about being part of that elite environment and culture that an Institute creates, building a winning mindset and a belief that you truly belong on the world stage."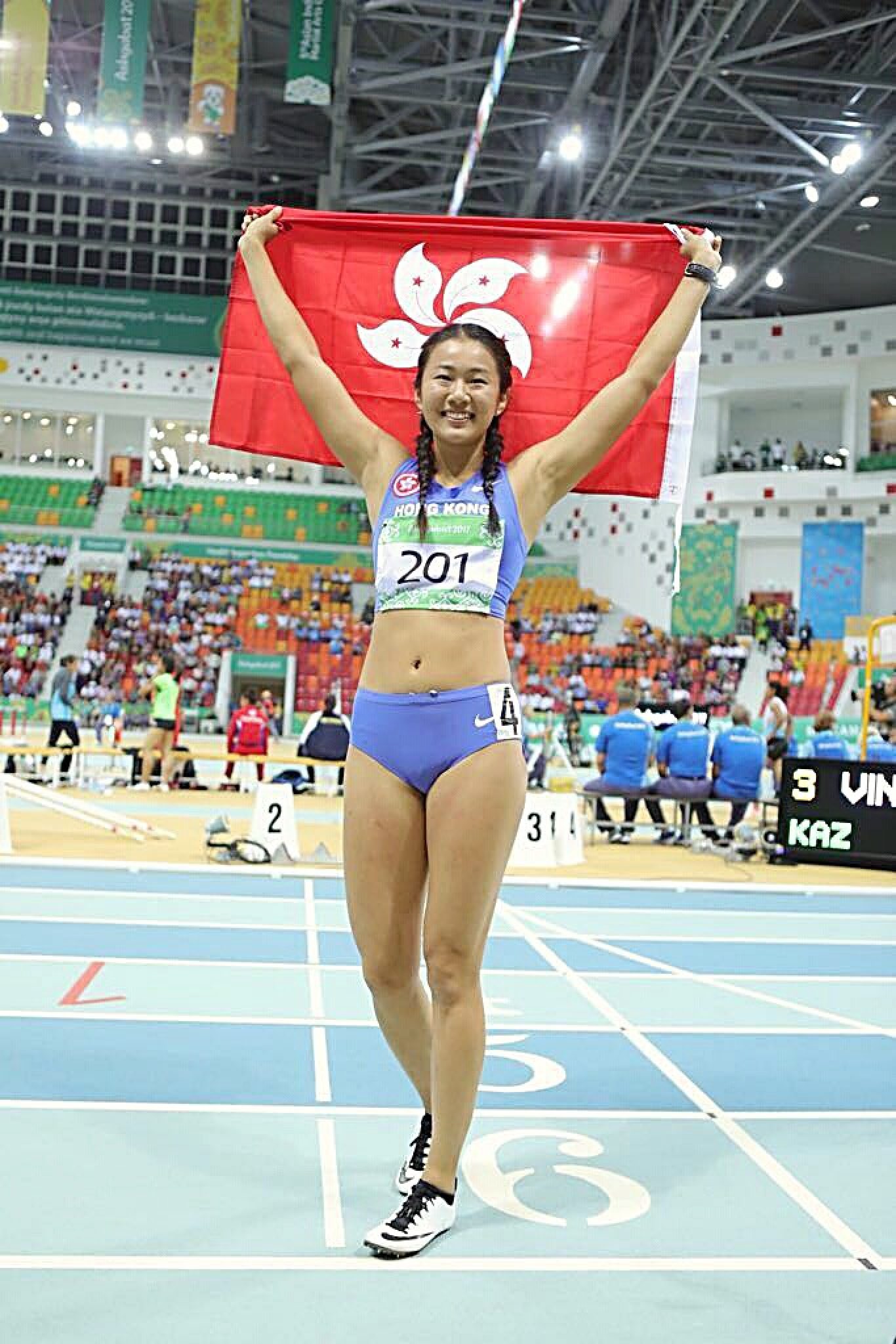 On the whole, Choi believes Hong Kong punches above its weight, despite a lack of venues. Before 1997, the institute only had eight elite sports. That expanded to 13 in 1999, 15 in 2011, 19 in 2017, and 20 in 2019.
"I believe we are more than satisfied with the development of sports in Hong Kong; we only have roughly 7 million people here, and despite the lack of sports venues and social recognition, we are doing a fantastic job."
He said the fact Hong Kong earned just 17 medals in the 1998 Asian Games in Bangkok, but in the subsequent five editions more than doubled its medal total, from 21 in 2002 to 46 in 2018 was a sign of progress.
"I can say we're on the right track, but we have room to improve," Choi said. "The Asian Games are our main target and the Olympic Games are our ultimate goal. We want to see this kind of consistency at the Olympics."
It wasn't until the 1952 Helsinki Olympic Games that Hong Kong athletes gained their own identity for the first time, with four swimmers taking part in the Games after the city's own National Olympic Committee (NOC) was recognised by the International Olympic Committee (IOC) the previous year.
The parent body, the Amateur Sports Federation and Olympic Committee of Hong Kong was founded in 1950 and changed to its present name of the Sports Federation and Olympic Committee of Hong Kong, China, in 1999, two years after the return of sovereignty from Britain.
Outside elite competition, one major factor for Hong Kong athletes has been acceptance at home about chasing their sporting dreams.
Choi, who led the squash team to 12 medals, including all seven golds, at the 2009 East Asian Games in Hong Kong, said becoming a full-time athlete had much more appeal now.
This was because of the "very reasonable" monthly grant and the recognition scheme introduced in 2015, which means elite full-time ­athletes receive up to HK$1 million if they meet a criteria which includes full-time training for eight to 12 years and medals at high-level events.
The institute's 20 ­top-tier sports involve 15 Summer Olympics sports, including cycling, fencing, table tennis and windsurfing, with grants that are about 25 per cent higher than non-Olympic sports. There were only eight elite sports at the institute before 1997 and there have been 20 Tier A sports since 2019.
With funding and success comes expectation of further improvement, and Choi said it would not be acceptable for there to be an eight-year gap between the medals won in Tokyo, and the city's next Olympic success.
That has typically been the time between triumphs, with Lee Lai-shan's windsurfing gold in 1996, followed by table tennis duo Li Ching and Ko Lai-chak's silver in 2004, Sarah Lee Wai-sze's bronze in 2012, and then six medals in Tokyo.
"Why must we wait eight years? It demonstrates that we are not good enough, but with the government's big money and all-around support for the athletes we must make it consistent in every Olympics, not just once in a while," Choi said.
"The Tokyo Olympics is a breakthrough for us, the first time we have six medals in one Olympics and all from different sports, it is a boost for us to strive more in the future."
With new facilities on offer for the city's top athletes, Choi said sport in Hong Kong will be allowed to thrive over the next 25 years, but results must come it.
"We have every support to make it a regular occurrence in the Olympic Games, not just once in a while; we want to show that we are capable of winning more medals in the Olympics, and I believe we can.
"Sport is a wonderful thing, it can train young people to have a tough mind, you learn from win and loss, it trains their will, it is a good life training, these are the by-products of sports.
"If you remember the 2009 East Asian Games in Hong Kong, how many people talked about soccer when the city team beat Japan in the Hong Kong Stadium, there is no doubt about it sports as a unifying force.
"Thus the world is investing a lot of money in sports development, sports must have benefits."