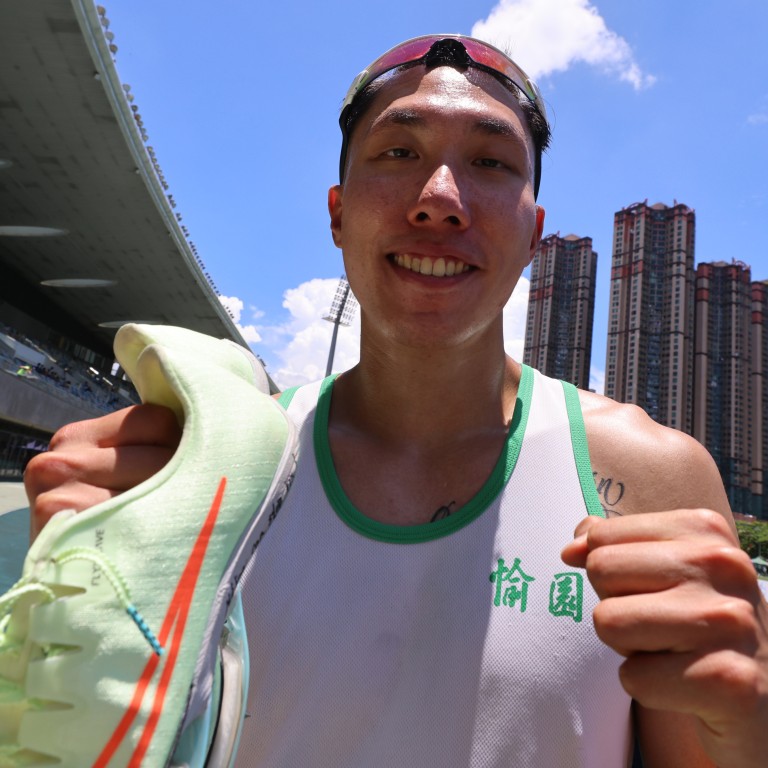 Hong Kong Athletics Championships: quarantine can't slow Mui as veteran hurdler shows young guns how it's done
Mui Ching-yeung races to victory in 110m hurdles just two days after leaving quarantine
The 29-year-old has spent the past several months in Europe for training
Veteran hurdler Mui Ching-yeung made quite an entrance on Saturday just two days after leaving quarantine, winning the men's 110 metres in the Hong Kong Athletics Championships at Tseung Kwan O Sports Ground.
The 29-year-old only returned to Hong Kong last Friday after finishing a three-month training stint in Europe, but his enforced seven-day stay did not seem to hurt him too much, as he clocked 14.10 seconds in the heats and 14.28 seconds in the final at the city's athletics championships.
Two upcoming stars, Rico Cheung Siu-hang, 20, who was unbeaten this season, and Addis Wong Lok-hei, 21, finished in 14.45 seconds to share the second place.
"It appears that the seven-day quarantine has had little effect on me; it is a good time for me to adjust my jet lag," Mui said.
Because of the coronavirus pandemic, heats and finals at the championships have been condensed into a two-hour window, something Mui said his training in Europe helped prepare him for.
"Unlike in Hong Kong, where heats were held in the morning and finals in the afternoon, most meets in Europe are very condensed, with little time between heats and finals, so I found it very comfortable today," he said.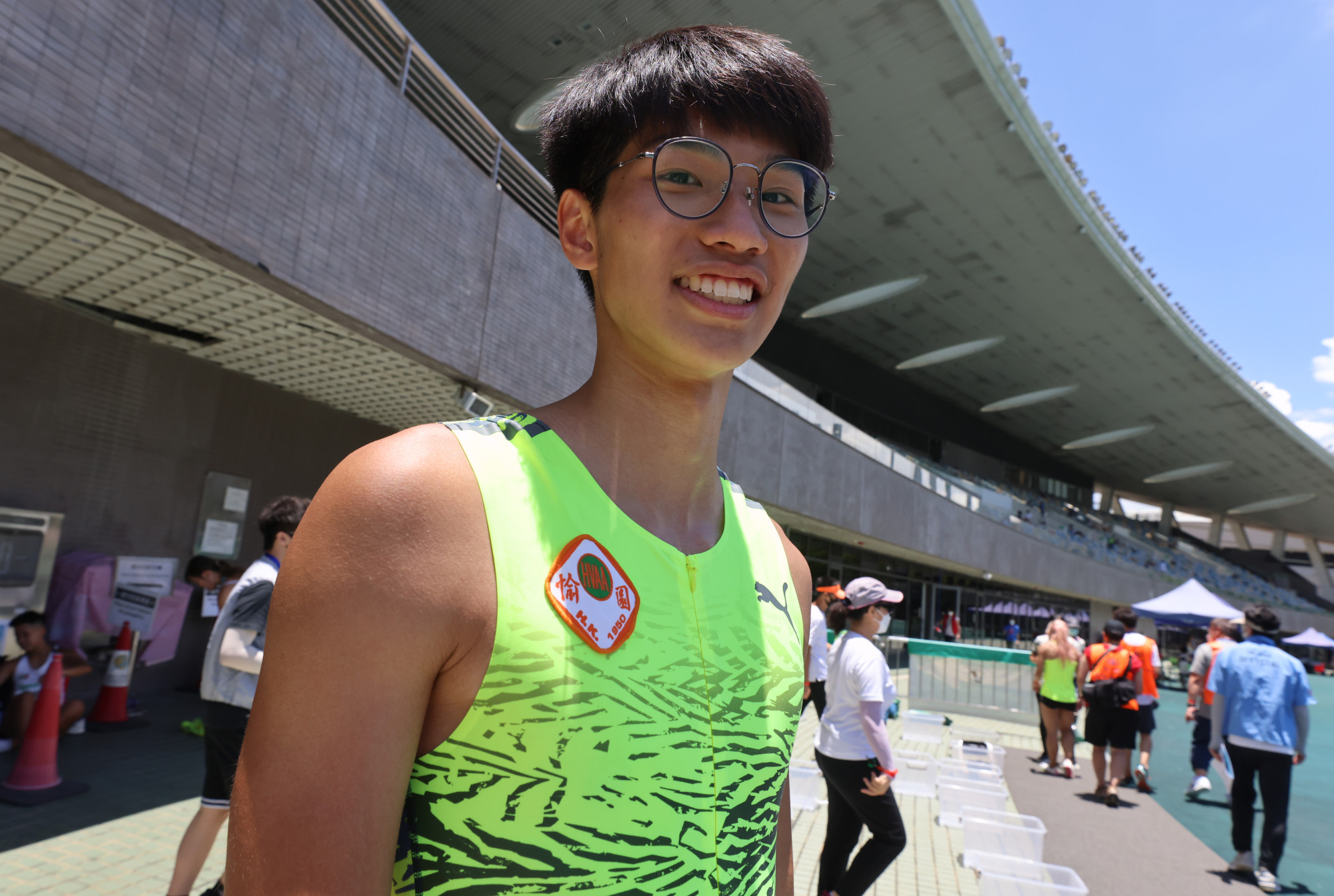 Mui, who ran a personal best 13.77 at the Singapore Open in 2019, began overseas training in Germany at the end of March and set his best time so far this year of 14.03 in France last month.
"I am a slow starter; Europe's training fits me well because they have competitions every week, and competition is part of their training," he said.
"I hope I can have another overseas training to build up for big events in the future."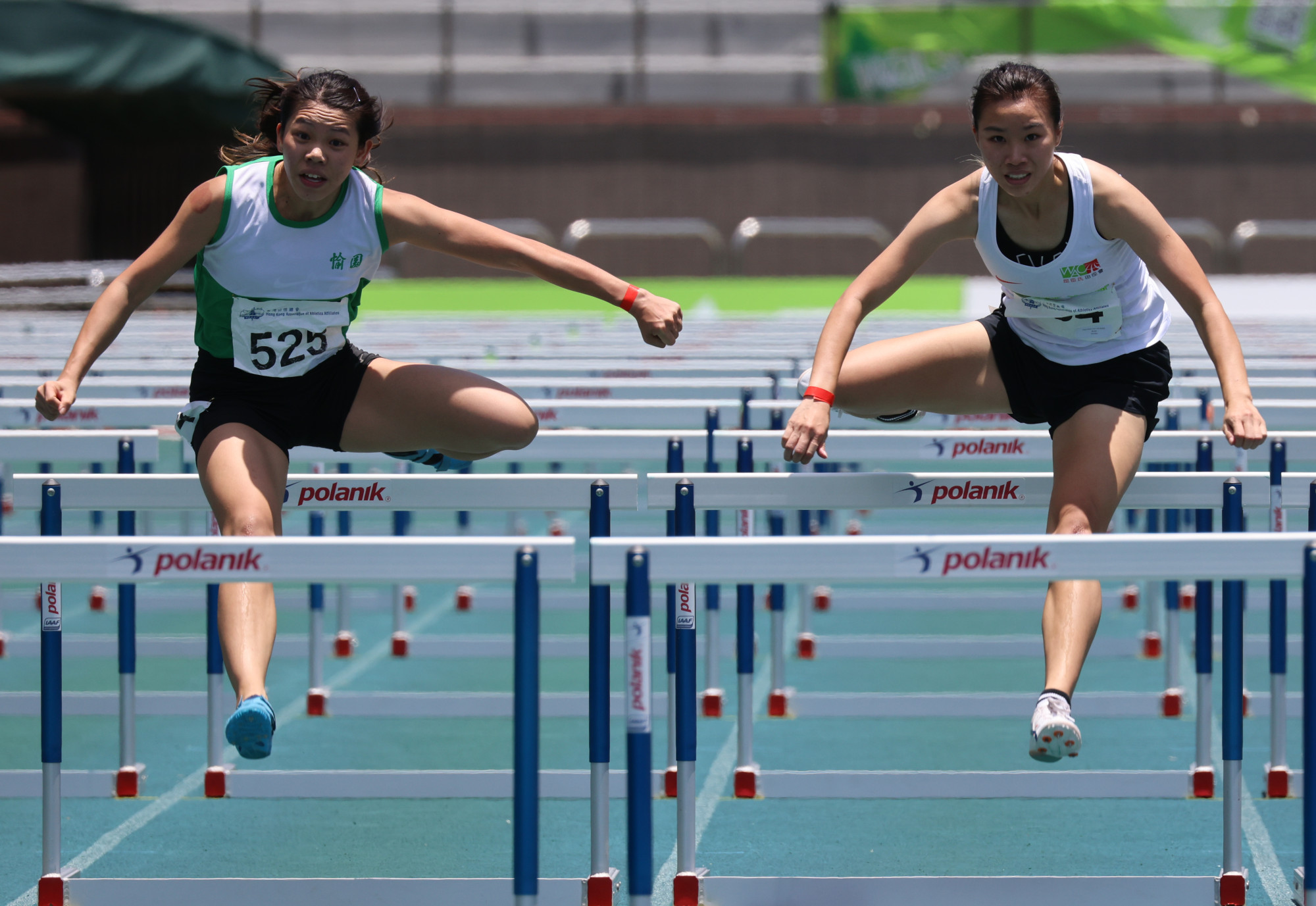 Cheung, who was undefeated in his first senior season before Saturday's final, and had a best time of 14.00 seconds, said he had learned a valuable lesson in defeat.
"Today's loss is good for me, I was too impatient for both heats and finals, and I wasn't very focused on hearing the starting gun, so my start was so poor," Cheung said.
"I caught up a bit in the middle but eventually lost, to be honest, Mui gave me pressure in the race and I think it is what I need in the senior event."
Liu Hoi-yan, 22, won the women's 100m hurdles in 14.24 seconds, with Shing Cho-yan second in 14.38 seconds.
"Though my coach is now in the United Kingdom [Chan Pui, relocated to the UK late last year], he woke up early to see me online just now," Liu said.
"I'm happy to see I'm back to 14.24 something, so I'll keep on the programme set by my coach, and hopefully I'll be closer to my PB in Series 4 [in October]," Lui added, who switched from heptathlon to hurdles a few years ago and set her PB of 14.18 last September in Wan Chai.