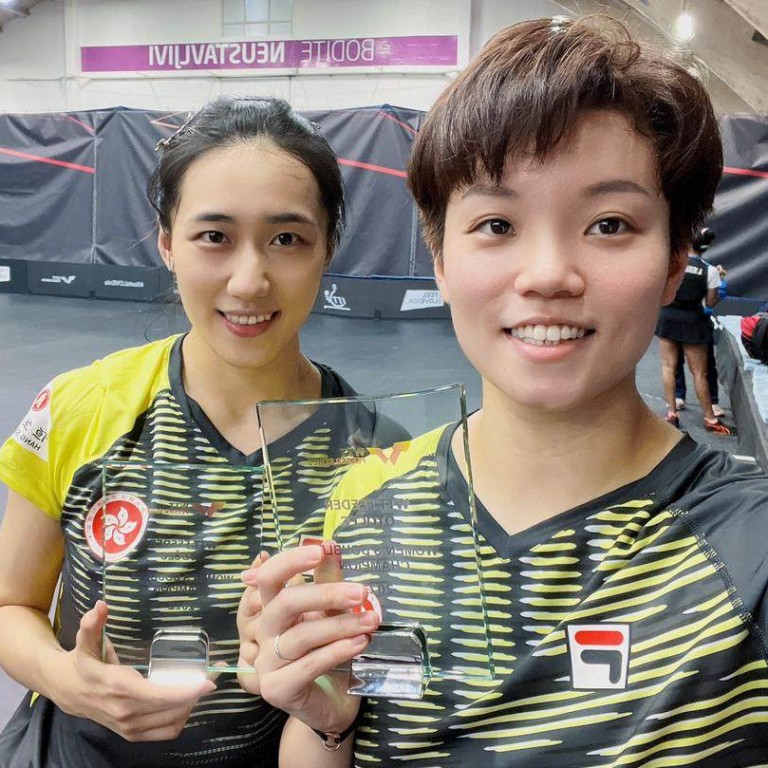 Doo Hoi-kem ends 854-day title famine as Hong Kong table tennis duos feast in Slovenia
Women's doubles success at WTT Feeder Otocec for Doo and partner Zhu Chengzhu, as 3 of the city's pairings reach semi-finals or better
Title is Olympic bronze medallist Doo's first in over two years, a week after she went close in Croatia
Doo Hoi-kem ended a 28-month tournament-winning drought as she and fellow Hongkonger Zhu Chengzhu triumphed in the women's doubles at the WTT Feeder Otocec in Slovenia late on Sunday.
Three of Hong Kong's pairs made it to the semi-finals of their respective draws at the World Table Tennis (WTT) event, but Doo and Zhu went on to finish the job, outplaying Indian duo Prapti Sen and Ayhika Mukherjee 11-2, 11-7, 11-8 in their final.
A week earlier, Olympic team bronze medallist Doo and partner Wong Chun-ting had reached the WTT Contender mixed doubles final in Zagreb, Croatia. That was their first final as a pair since winning the Hungarian Open in February 2020, but they were unable to win it.
By the time Doo next tasted success, on Sunday, she had gone 854 days without winning an event.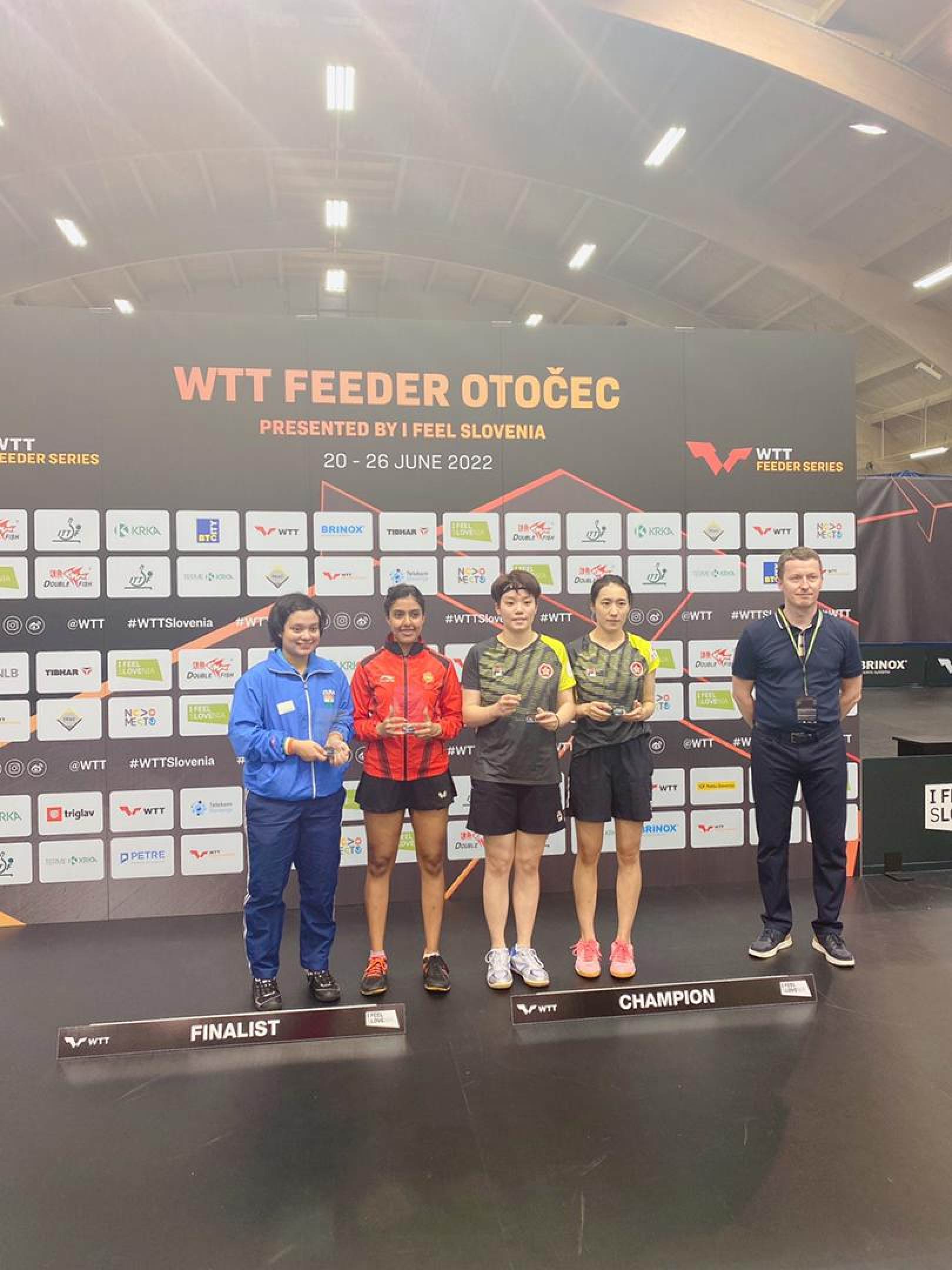 "This victory will undoubtedly boost Doo's and Zhu's confidence, especially given that they have only teamed up this year," said Li Ching, the Hong Kong women's coach.
It was not only a maiden senior WTT tournament win for Zhu: the pair, ranked 75th in the world, had reached only one quarter-final in their previous four tournaments together.
But they showed indications that their chemistry was working in Slovenia as they edged out South Korea's Lee Da-eun and Choi Hae-eun in five sets in the last 16.
They went on to beat Katerina Tomanovska and Zdena Blaskova of the Czech Republic in straight sets, then Barbora Balazova of Slovakia and Hana Matelova of the Czech Republic in five, to set up the final.
"Since we switch partners for different levels of competitions, we are unsure of when they will next team up, but I can say that if they work on their technical side, they can beat even higher-ranked opponents," Li said.
They might have met another Hong Kong duo in the final, but Minnie Soo Wai-yam and Lee Ho-ching were beaten by Sen and Mukherjee.
Doo's mixed doubles partner Wong also had a chance of playing in a final, in the men's doubles alongside young teammate Baldwin Chan Ho-wah, but they fell to eventual champions Cho Dae-seong and Jang Woo-jin of South Korea.
"This is not a top-tier tournament and we expected more to make it into finals, but something always goes wrong," Li said.
The WTT Feeder events have a lower status on the circuit and are primarily for young or lower-ranked players to gain world ranking points, meaning that Hong Kong must split up some of its high-ranked pairings to meet the tournament entry criteria.
The city's players will be in action again in two weeks' time in Hungary, where they will compete in the WTT Star Contender, to be followed by WTT Feeder and WTT Champions events the week after.