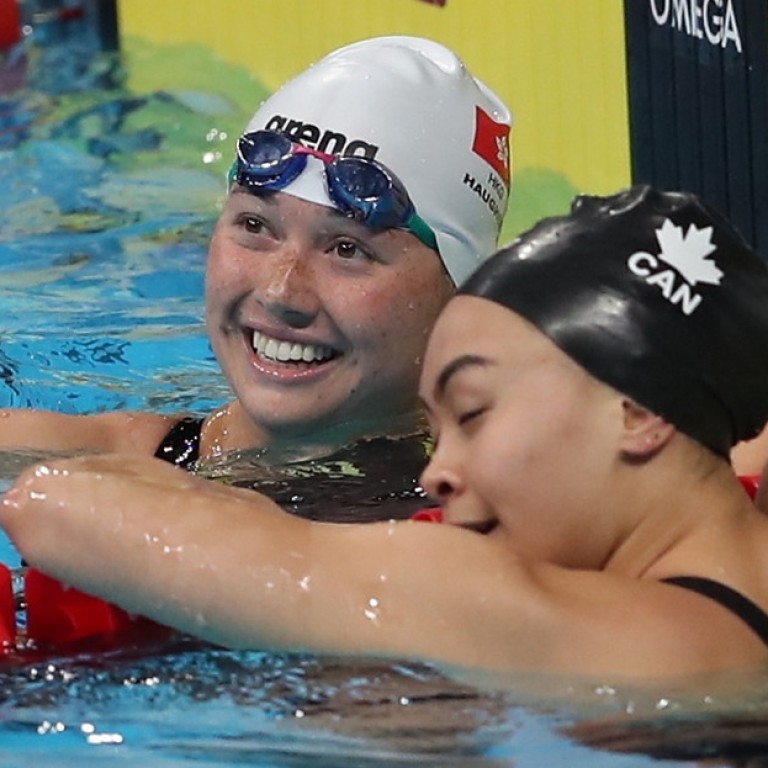 Hong Kong swimming icon Siobhan Haughey elected to Fina board, vows to 'speak for all athletes'
Haughey elected to the board of swimming governing body and promises to represent athletes from the Asian community
Double Olympic medallist, currently in hotel quarantine in Hong Kong, may return to competition by October after lengthy injury lay-off
Siobhan Haughey has become Hong Kong's first swimmer elected as a member of governing body Fina's board, and vowed to "speak for all athletes" – especially those from the Asian community.
The Hong Kong Swimming Association (HKSA) announced the news on Thursday, with a total of 20 current and retired athletes from all five aquatics disciplines and Fina's six regions chosen to serve on the Athletes Committee from 2022 to 2026.
With 10 elected swimmers on the committee, the 24-year-old Haughey is the second youngest. She said she was "humbled" to play her part in shaping the future of aquatic sports.
"Together, we will be ensuring that athletes' voices are well represented in the decision making process in aquatic sports. I'm excited and humbled to play a part in shaping the sport of swimming at all levels for now and the future," said Haughey, who is currently in hotel quarantine in Hong Kong.
The committee consists of 20 members, including 10 from swimming, two from open water, two from diving, two from high diving, two from artistic swimming, and two from water polo. Retired Jamaican swimmer Alia Atkinson is the committee chair and British Olympic gold medal-winning diver Jack Laugher is vice-chair.
Atkinson said the committee will act as a "critical link" between athletes and Fina.
"Having the athlete community choose those who represent them in important decisions is critical for the future development of our beloved sport," Atkinson said.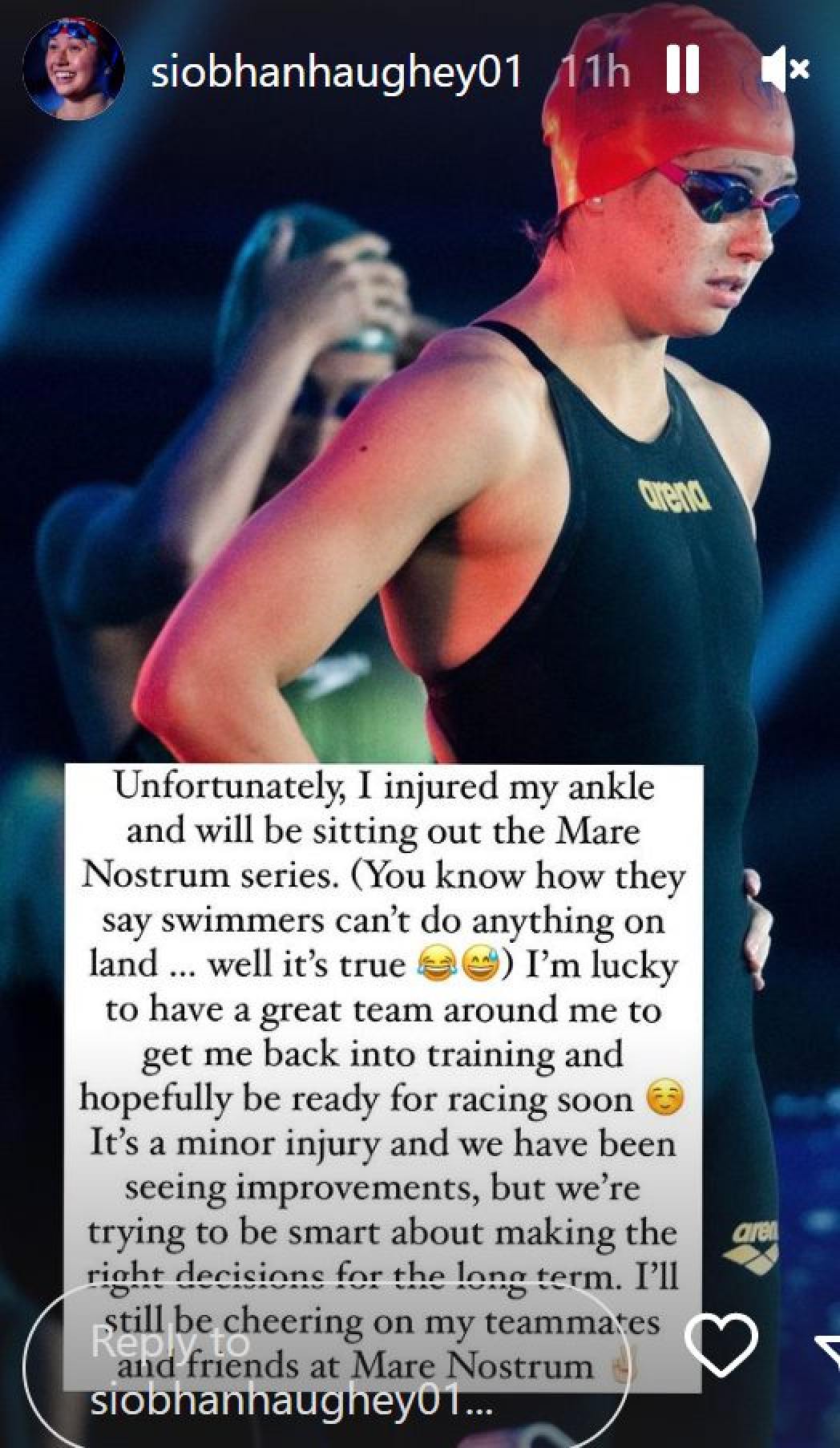 Double Olympic silver medallist Haughey also talked about her goals when taking part in the election process.
"I want to act as a voice for all athletes, especially from the Asian community, so that the athletes' viewpoints remain at the heart of any decisions made by Fina," she said. "I also want to promote a culture of clean sport."
HKSA president Ronnie Wong Man-chiu said Haughey's election to the board was good news for Hong Kong.
"We are proud to have a Hong Kong swimmer – the first ever – elected as a member of this significant international committee, to represent the athletes expressing their voice on a global level," Wong said.
Haughey's head coach Chen Jianhong echoed Wong's sentiment, adding Haughey would be a strong representative for all swimmers.
The city's star swimmer was forced to withdraw from two major events – the Mare Nostrum in May and the Fina World Championships in mid-June – after slipping poolside in Dubai and injuring her right ankle.
Chen said her next international competitions are likely to be the upcoming World Cup events, with the first leg on October 21-23 in Berlin, followed by Toronto and Indianapolis over the following two weeks. The events will serve as preparation for the World Championships (25m) in Melbourne in mid-December.
Meanwhile, the five-day open water Budapest World Championships concluded on Thursday, with Hong Kong representatives producing some impressive results.
In the mixed 4x1,500m relay at Luca Beach, promising Tokyo Olympic marathon swimmer William Yan Thorley spearheaded the team to a 15th-placed finish in one hour, 11 minutes and 8.40 seconds alongside Keith Sin Chin-ting, Nip Tsz-yin and Nikita Lam Pac-tung. It was the best finish in the city's open water relay competition history.
The 22-year-old Nip was 16th overall in the women's 5km race in a time of 1:51.60, finishing as the third-ranked Asian swimmer behind two Japanese athletes.