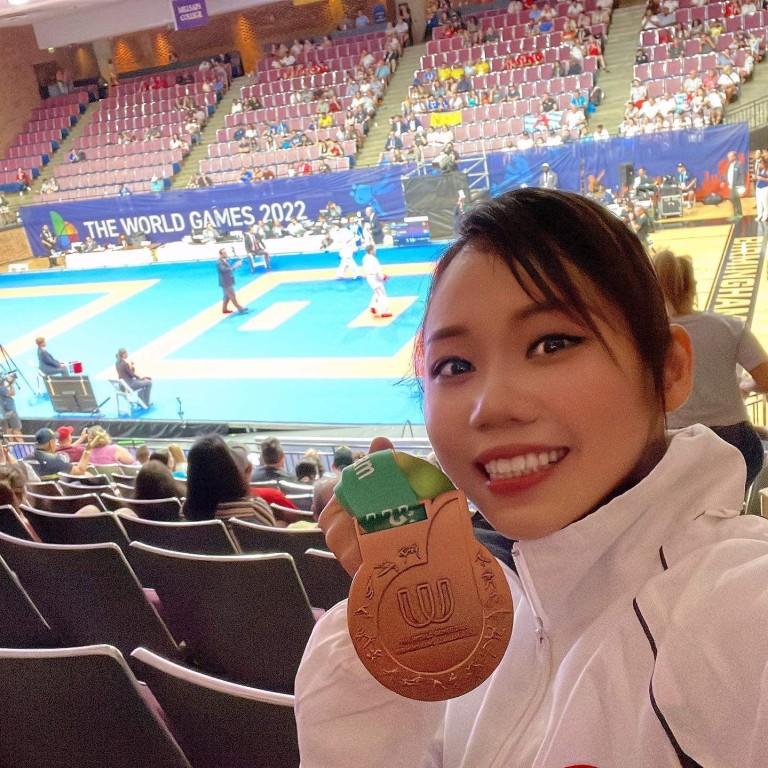 World Games: Grace Lau wins kata bronze after unsavoury build-up with cockroaches in 'dirty' dorm room
Karate queen switches rooms at athletes' village in Alabama, with teammates buying their own blankets because of 'paper-thin quilts'
Lau shakes off the experience to take Hong Kong's first medal at the Games, as coach hails her as 'one of the world's best'
Karate queen Grace Lau Mo-sheung shook off an unsavoury build-up to the World Games – which included discovering cockroaches in her "dirty" bedroom at the athletes' village – to win Hong Kong's first medal on Friday in Alabama.
Eight of the world's top karatekas competed in the women's kata on the first day of competition at Birmingham's Bill Battle Coliseum.
As expected, debutant Lau secured a place on the podium after defeating Italian Carola Casale 26.28-25.54 in the bronze-medal match.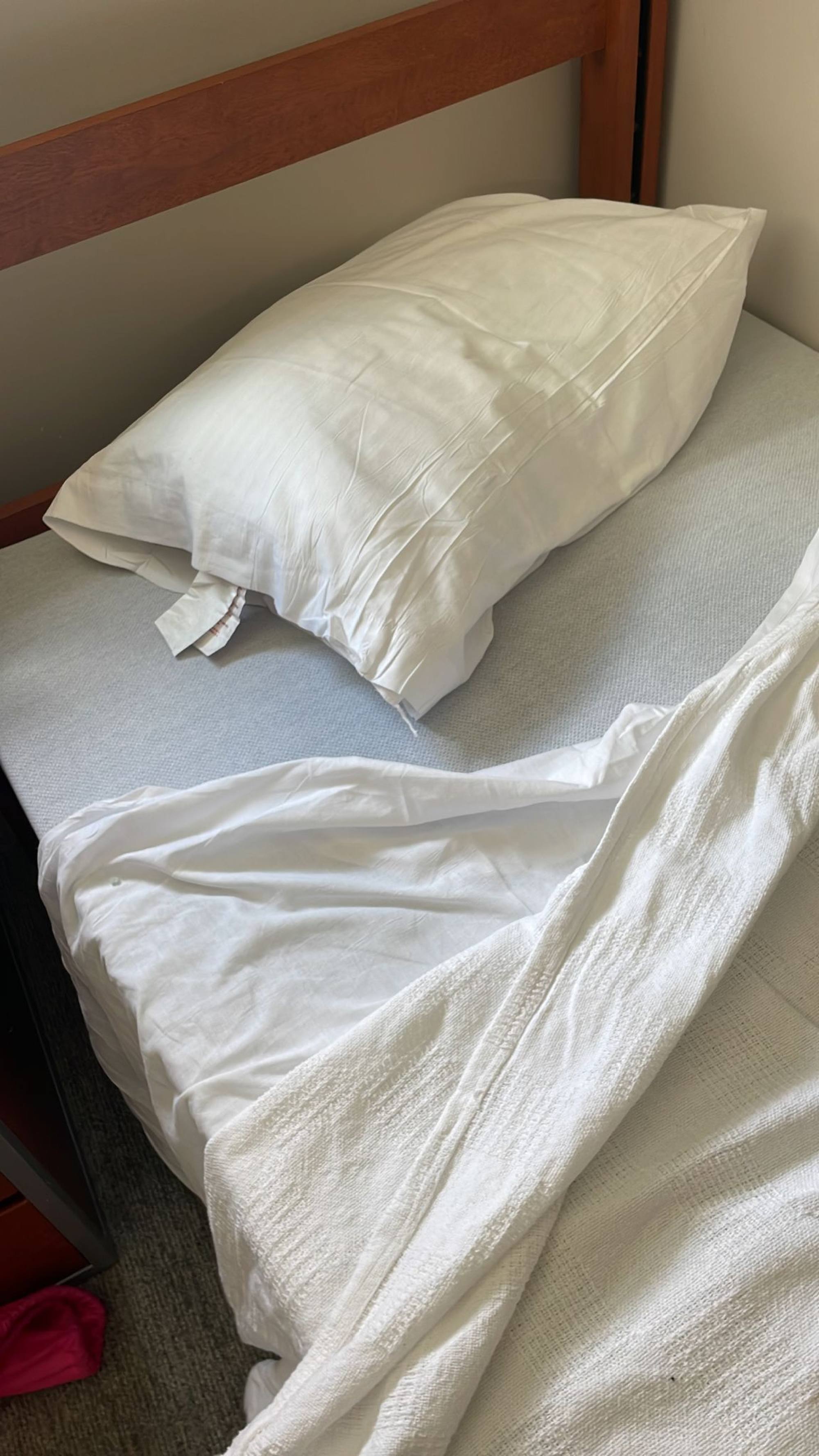 But what was not expected were the conditions the 30-year-old and some of her Hong Kong teammates experienced this week at the athletes' village.
"I'm fortunate my room is clean, however, the quilt they provided is too thin," roller skater Vanessa Wong said. "My teammate [Karinne Tam Tsz-ching] and I had to buy blankets with our own money.
"Grace is in another dorm; she told me there are cockroaches in the bedroom and she immediately changed rooms."
Fortunately, world No 4 Lau – who has been based in Miami for the last two and a half years – performed admirably in her group, finishing with two wins and one defeat by eventual silver medallist Ono, to advance to the semi-finals.
Lau, who arrived in Birmingham on Wednesday, was tight-lipped about the conditions in her room, but admitted she had dealt with a lot of "unlucky stuff" before the Games.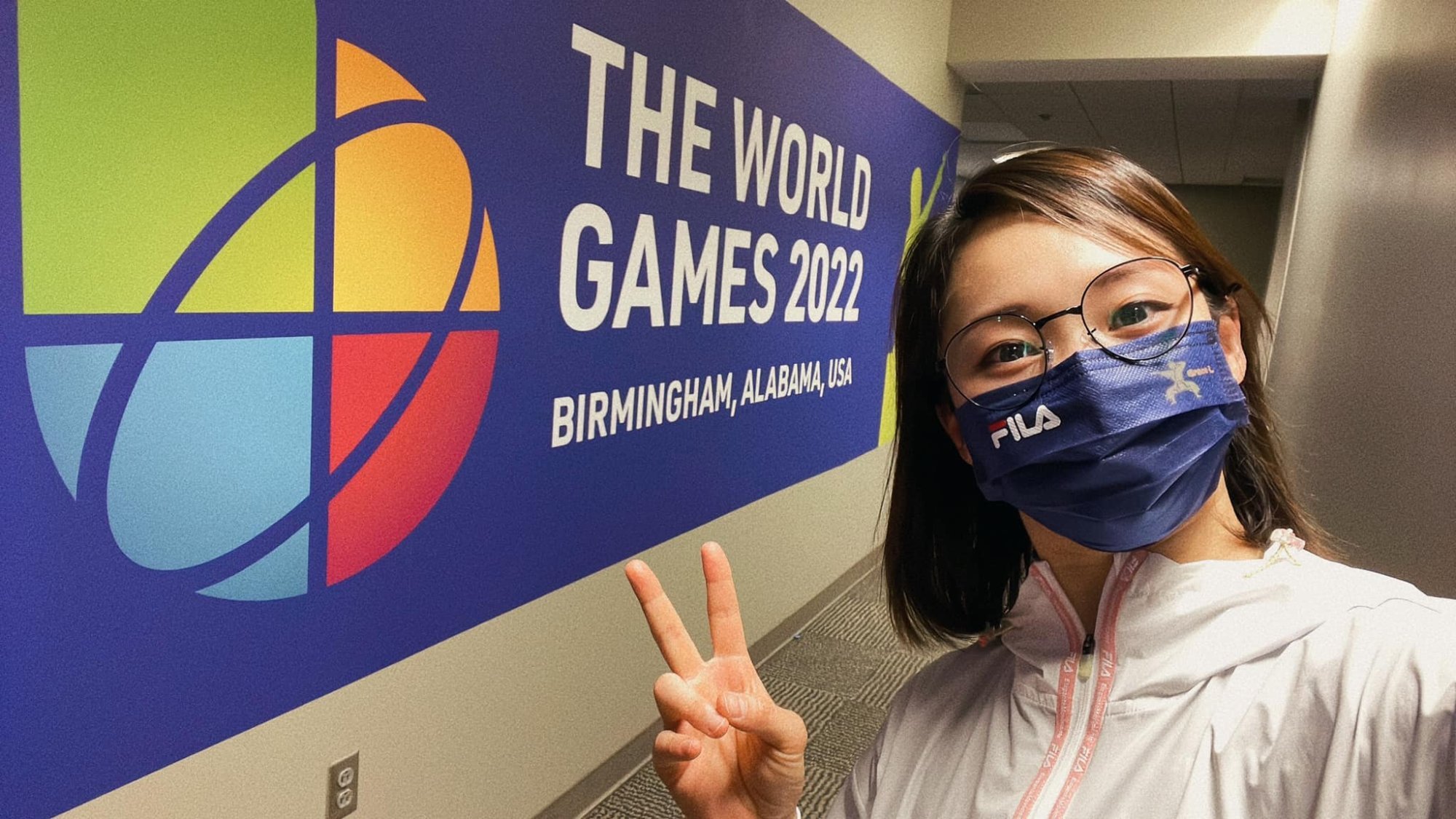 "The week before I was sick, and on top of that, some old injuries came out again," she said.
"When I arrived at the dorm, I discovered that another athlete from a different country and sport was living in the same room. I was fortunate to be able to change rooms, and despite all of these unfavourable circumstances, I'm pleased with the outcome."
Lau has now finished on the podium at 10 consecutive events, winning bronze medals at the Tokyo Olympics last August, the World Championships in November, and the Asian Championships in December.
She was beaten 26.92-25.66 in the semi-finals by retiring 40-year-old Spanish legend and Olympic gold medallist Sandra Sanchez, who went on to take gold in the final with a 27.92-27.00 victory over Japan's world No 2 Hikaru Ono in the final match of her career.
"I had a talk with her about her retirement while waiting for the medal presentation," Lau said. "Her eyes were all red, I'm happy for her to end her career on a high note, it's really a perfect ending for her, and I'm so honoured to compete against her in her farewell Games."
Sanchez, a silver medallist at the last World Games in 2017, told the World Karate Federation she had a "strong mix of feelings" after her emotional farewell.
"I'm feeling very happy but also sad," she said. "But mostly, I feel I could not ask for more in my life.
"I have achieved everything I could possibly wish for. I leave the competition with a sense of accomplishment, as I left my heart and soul on the tatami."
Lau Chi-ming, Grace Lau's older brother and a former National Games bronze medallist was commentating on his sister's event for RTHK, which will air a delayed broadcast of the kata competition on Saturday night.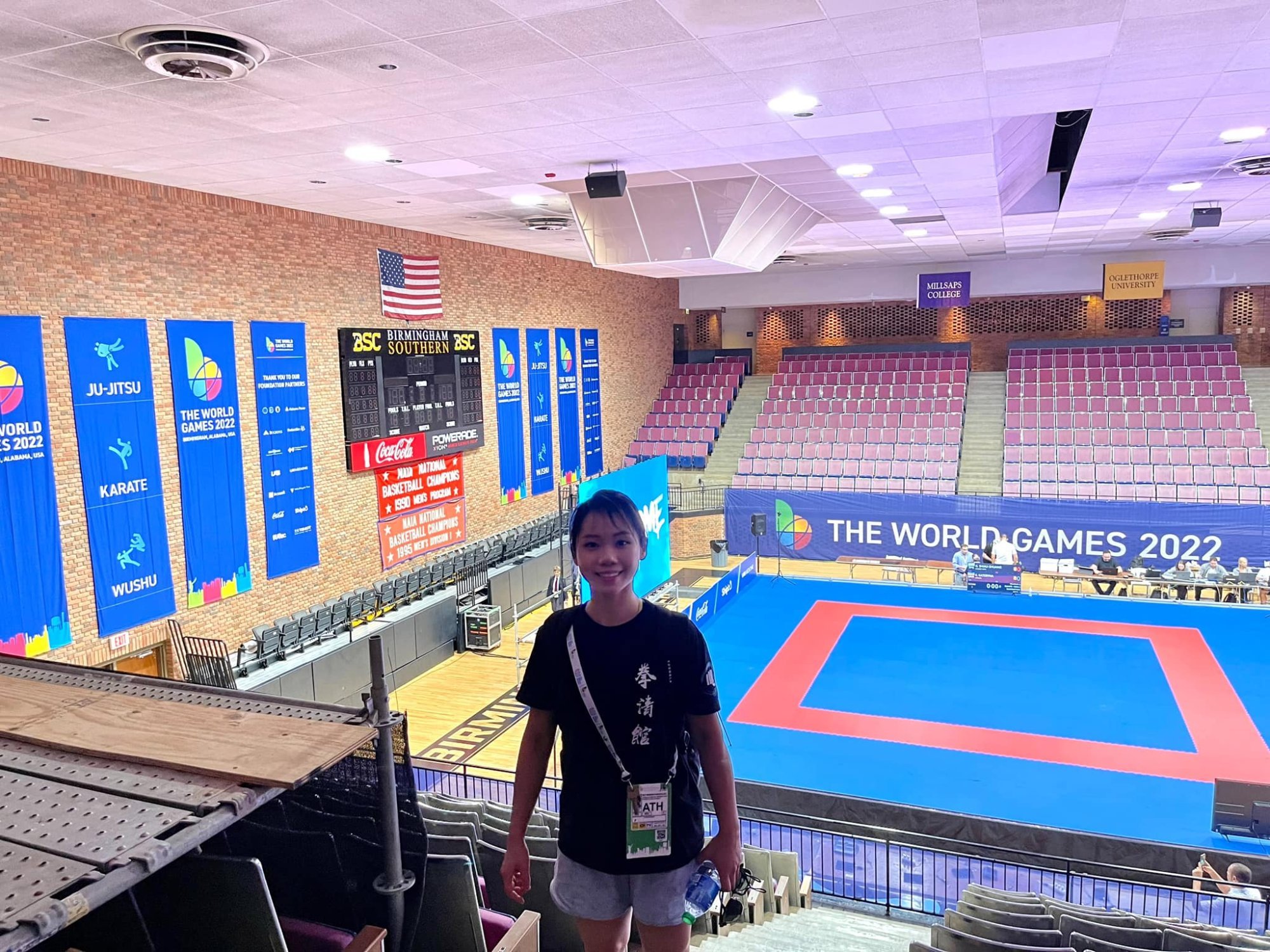 "I'm happy for Grace to come home with a bronze," he said. "Now she has collected all the major tournament medals, I hope she can change colour at the Hangzhou Asian Games next year."
Head coach William Thomas hailed Lau's "outstanding performance".
"She has firmly established her place as one of the world's best," Thomas said. "We're all proud of her, and special thanks go to her technical coach Sensei Robert Young [in Miami]."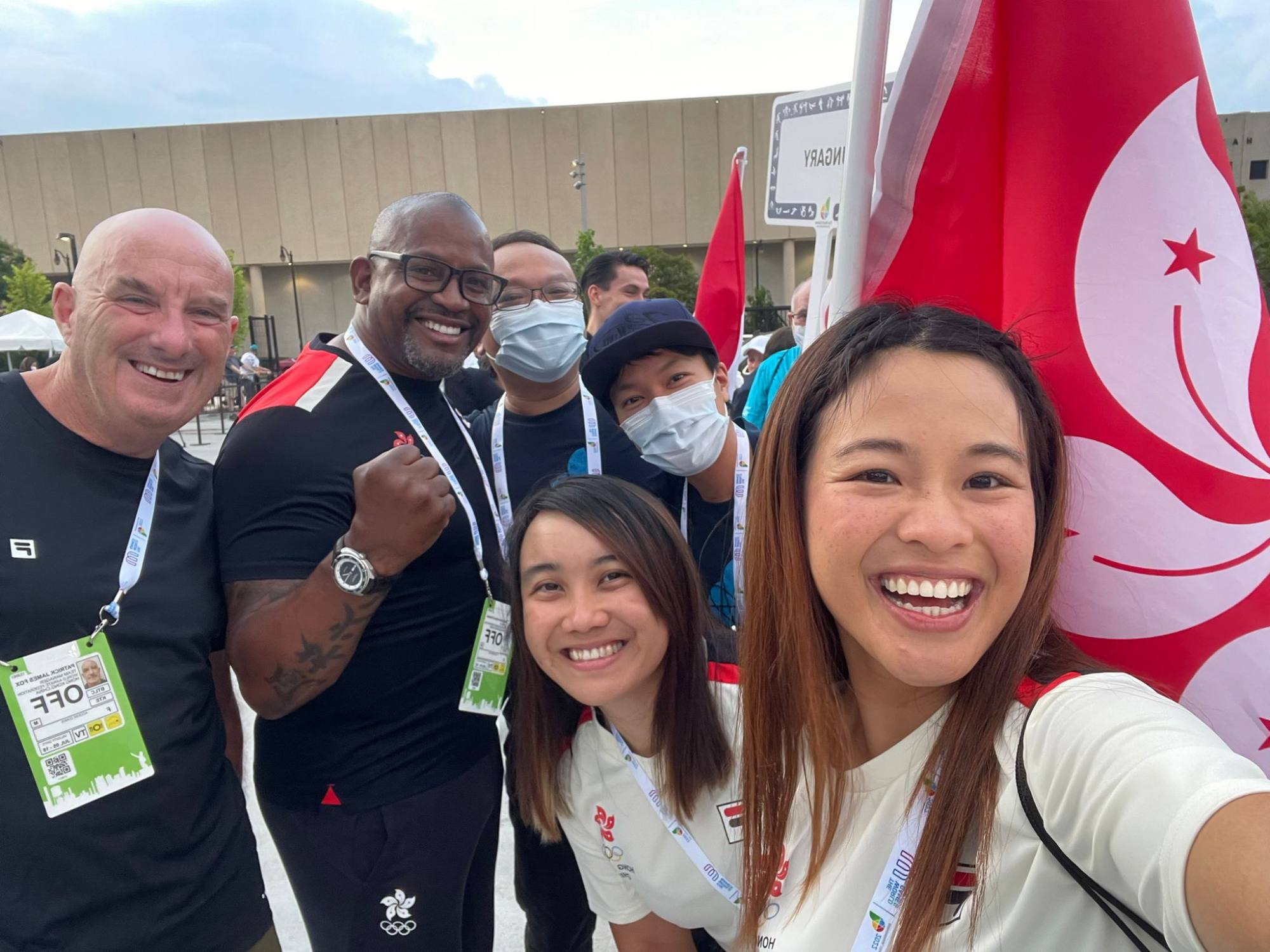 On Friday, roller skaters Wong and Tam were also in action at the Powell Avenue Steam Plant track.
Tam finished 14th in the women's 200-metres qualifying race in 20.813 seconds, and fourth in her heat for the sprint 500m preliminary round, missing out on both finals.
Wong struggled in the heat and dropped out of the 10,000m women's point elimination final, but still has four events left to compete in over the next few days.